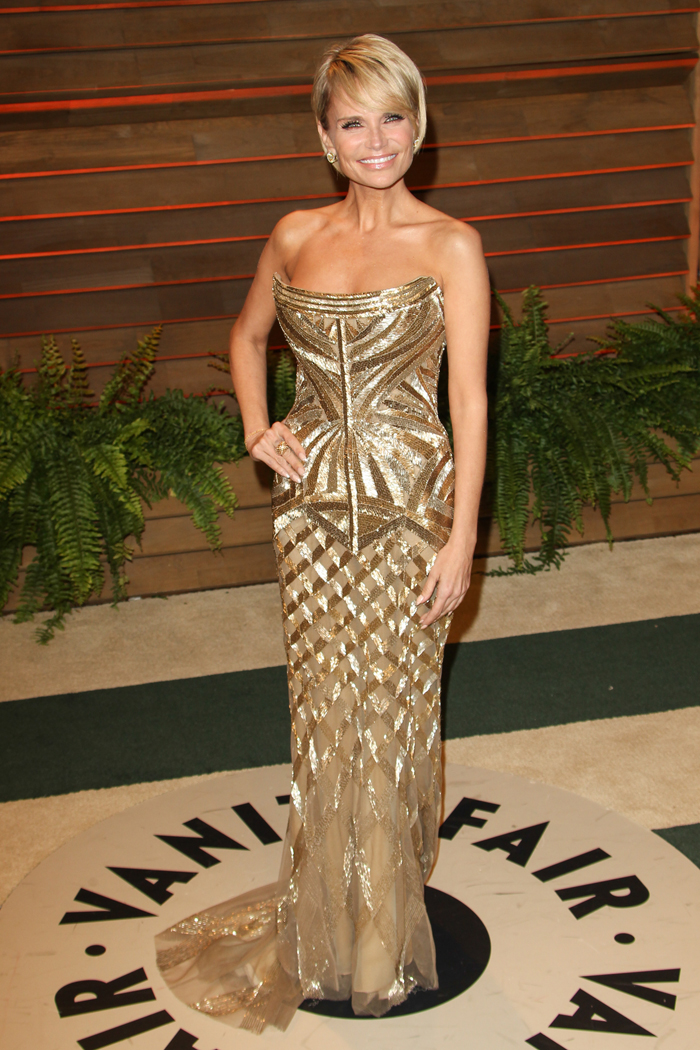 Kristin Chenowith attended the Oscars in Roberto Cavalli last night. I was hesitant to make her a headliner in a post, but Kristen clearly wanted to be noticed. She's dressed as an Oscar statuette. Was this intentional theming, or did Kristen simply like the dress? We'll never know. The dress is — to be perfectly blunt — tacky and overdone. I think some sleeker details could have been used instead of layers of lattice work. The tulle fabric of the train softens the look a little bit, but it's not enough to redeem the dress.
Kristen recently went for her new pixie cut to varied reactions. I think if her hair was still long, she could have softened up her look with some retro curls. She's so cute that I hate to rip her apart for anything, but this dress is a disaster.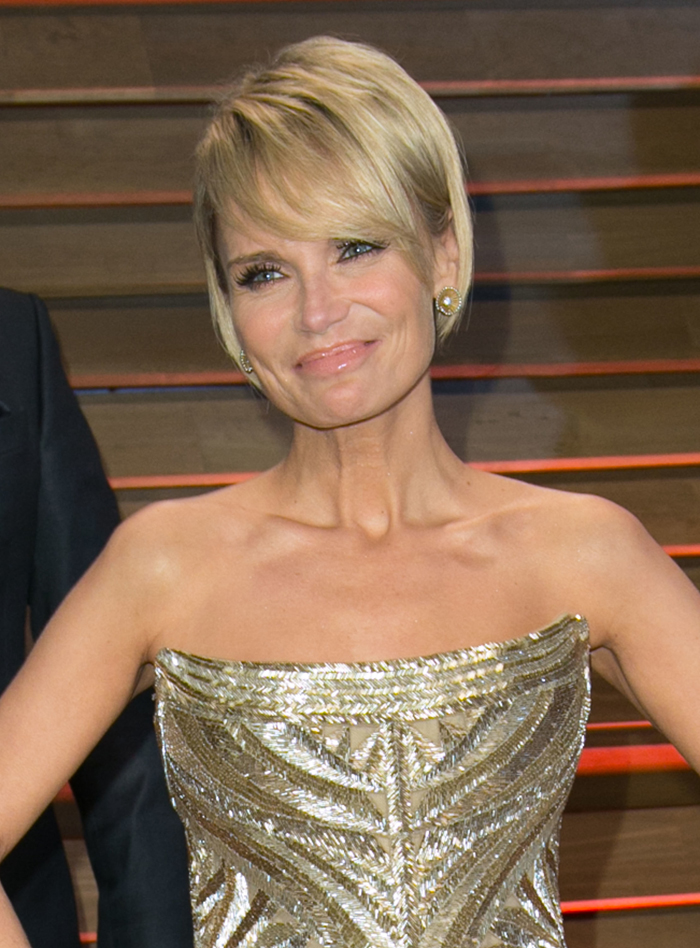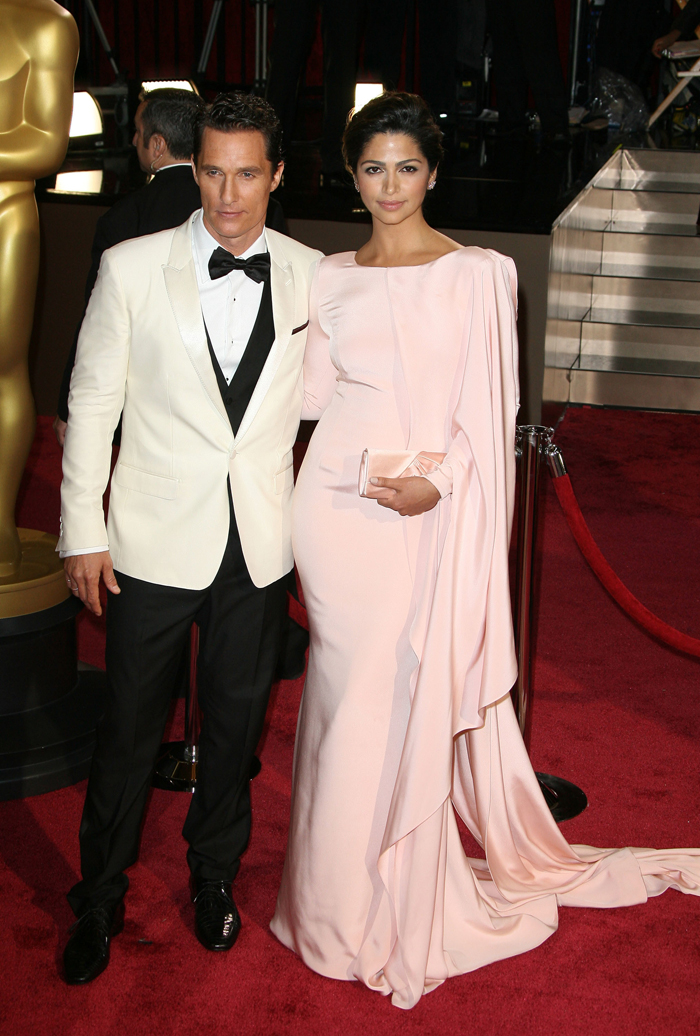 Camila Alves wore a soft pink Gabriela Cadena gown with a side of Best Actor Matthew McConaughey. Camila is a model by trade, so she knows how to work this dress without letting herself be swallowed up. There is a lot of fabric here! I'm curious to see how the dress would have looked without sleeves.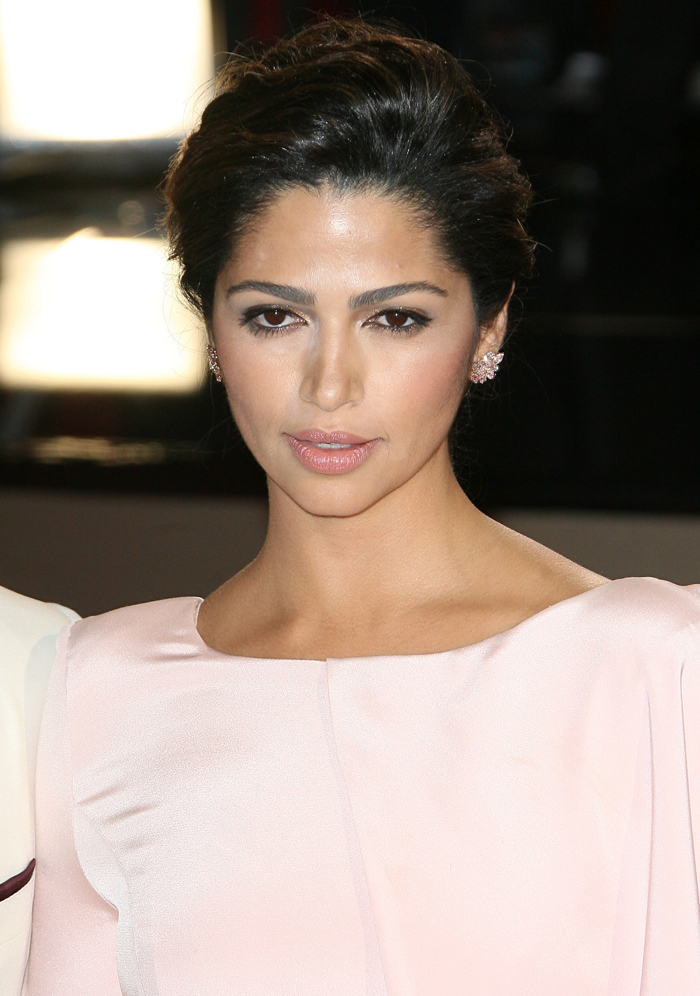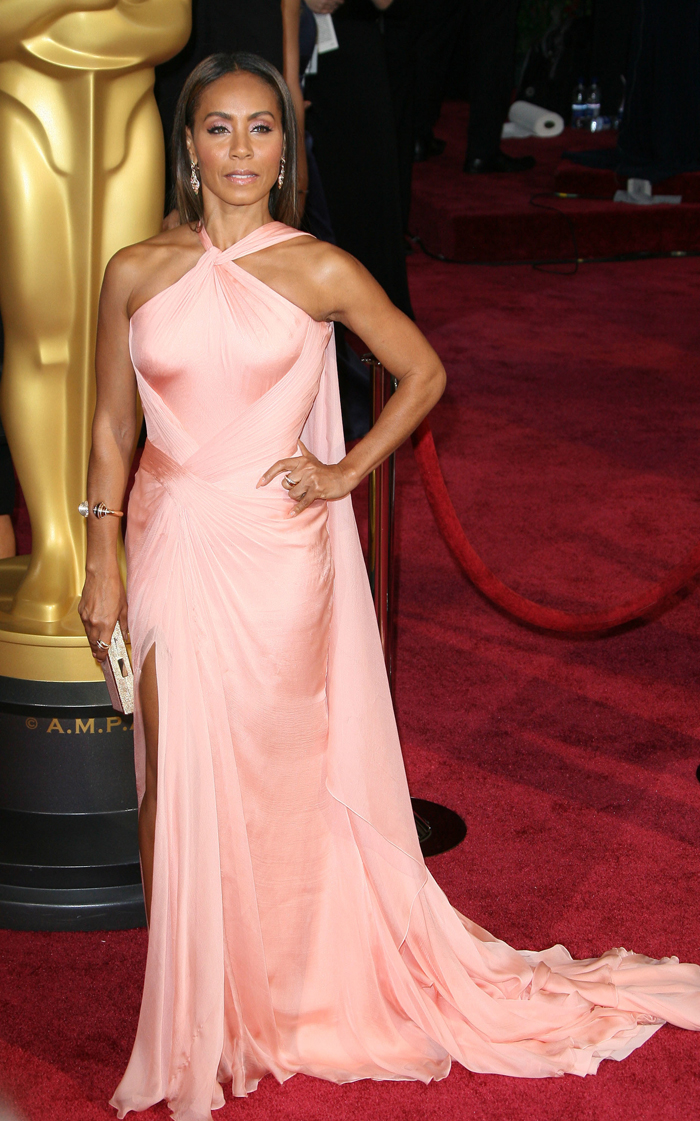 Jada Pinkett Smith wore a pink Atelier Versace gown with tons of details. The dress featured a halter neck, a high thigh slit, a train, and many folds of drapey fabric. The look is overwhelming, which is complicated by Jada getting matchy-matchy with her eyeshadow and lipstick. Her flat-ironed hair with a center part is a very severe look, and I already think of Jada as being a "severe" person. Jada switched up her outfit for the Vanity Fair party. This is Roberto Cavalli dress, and it is so "Joan Collins in Dynasty."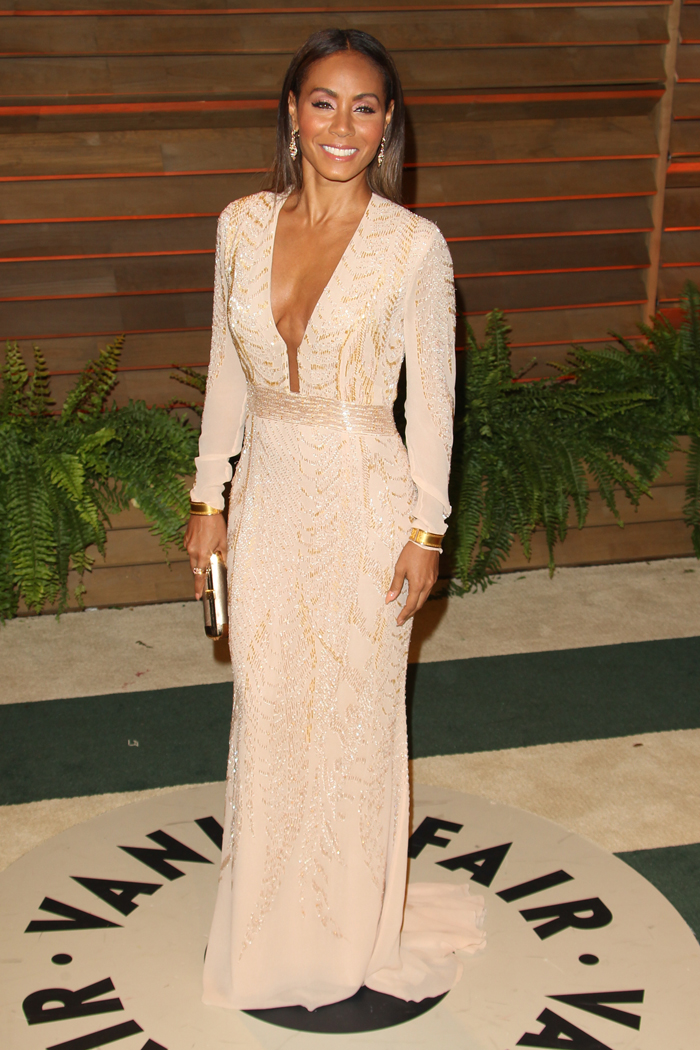 Photos courtesy of WENN