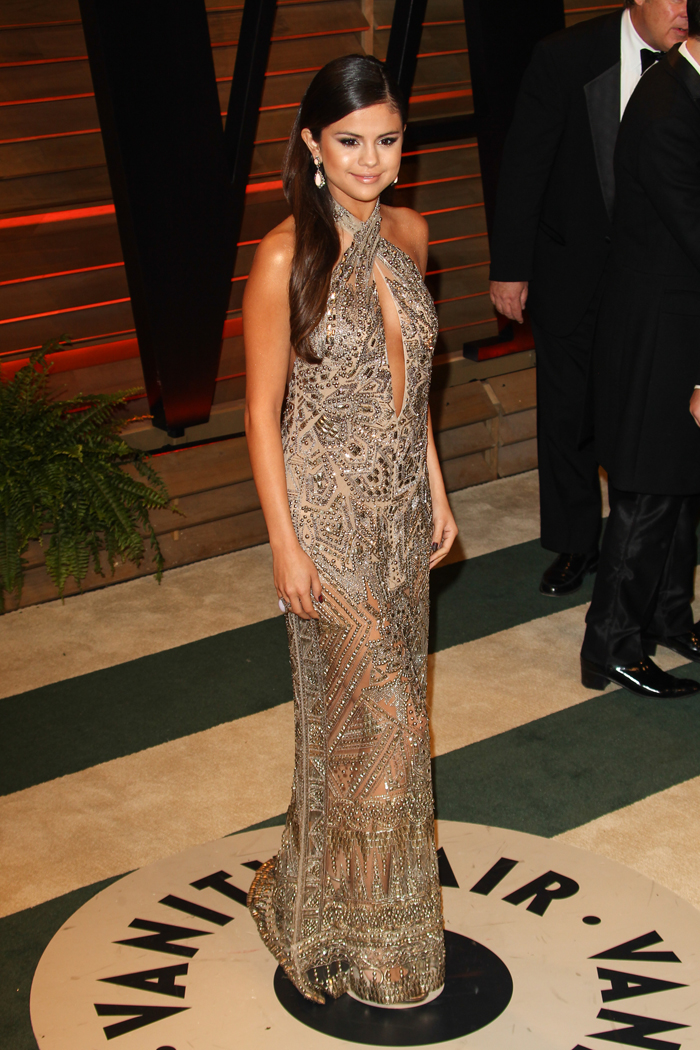 This is a catchall post of some people at the Vanity Fair party last night. Selena Gomez was on the invite list, which means that hanging with Justin Bieber hasn't completely ruined her. Selena wore Pucci, and she's going for the grown-up vibe here. Her baby face will always make me feel a little weird about seeing her in more risqué looks. This is a cute dress for a cocktail party. The sheer fabric is overlaid with metallic embellishments. I'd probably have skipped such a dramatic front slit in the gown. She's already got a sheer skirt. I'll just be thankful that she doesn't dress like Miley.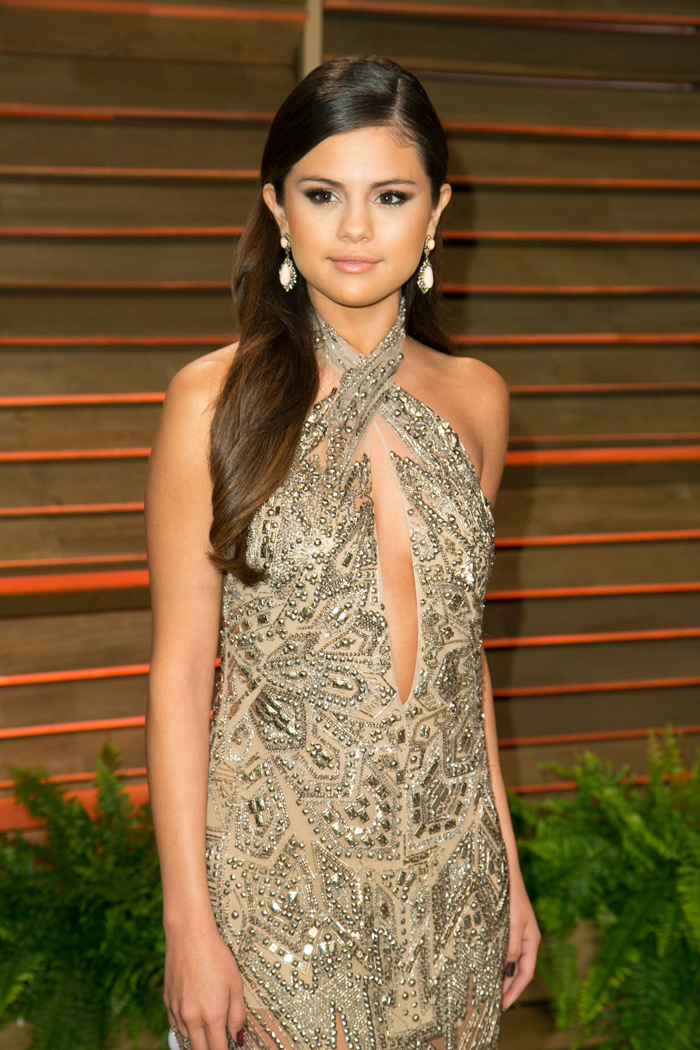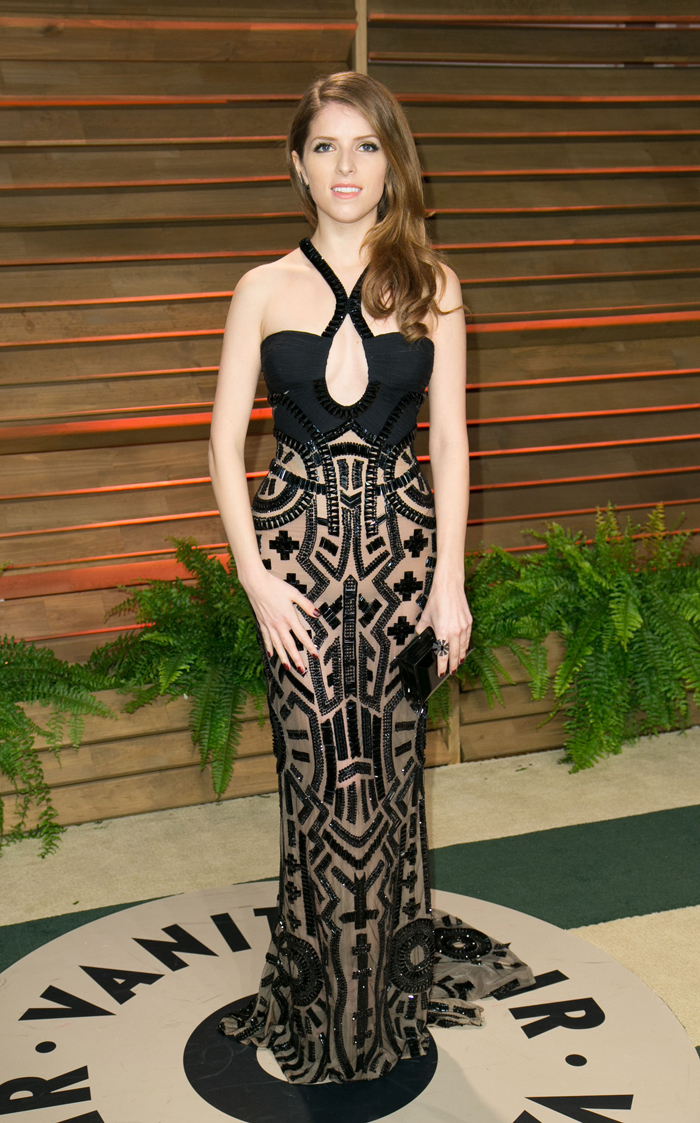 Anna Kendrick wore Versace, and this was her second statement dress of the evening. I think Anna's making a big play to be a fashion girl, and people are wondering why she's trying so hard. Maybe? I feel bad that a lot of people don't even know who she is. Anna was nominated for a Best Supporting Actress Oscar in 2009 for Up in the Air. She's usually not so flashy and lets her talent shine.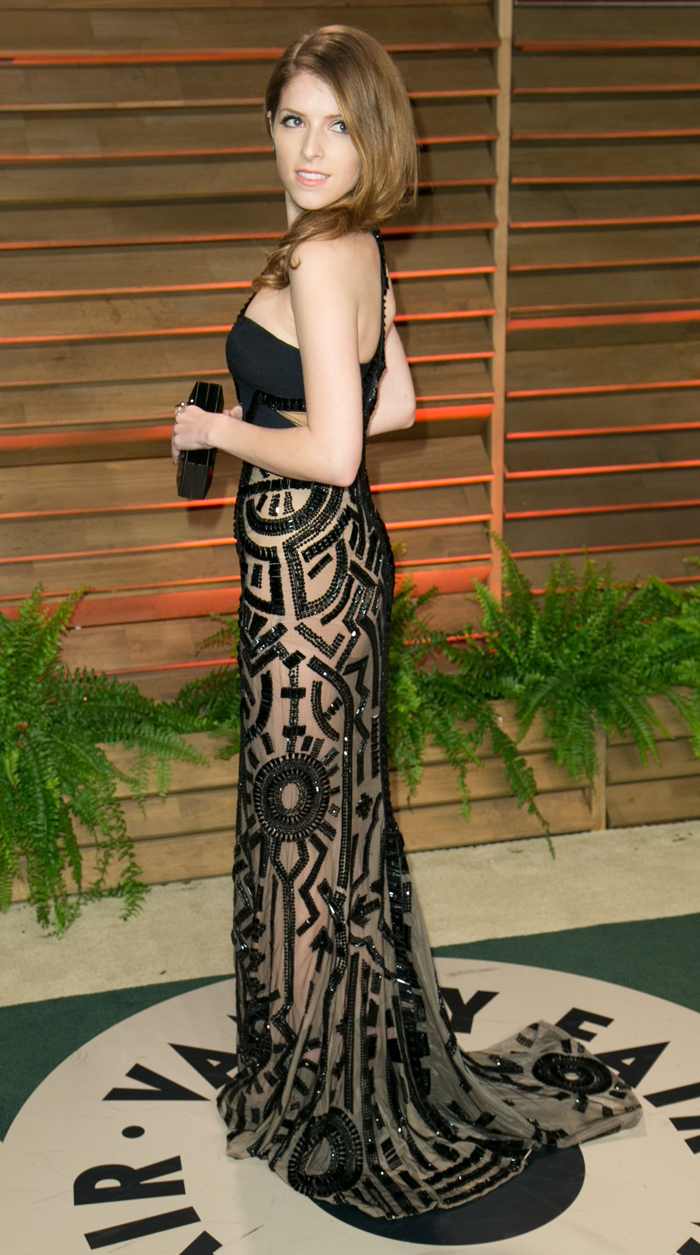 Amy Poehler gave me motion sickness with the blurry fabric of her halter dress. The camera is not moving at all. The blur is by design.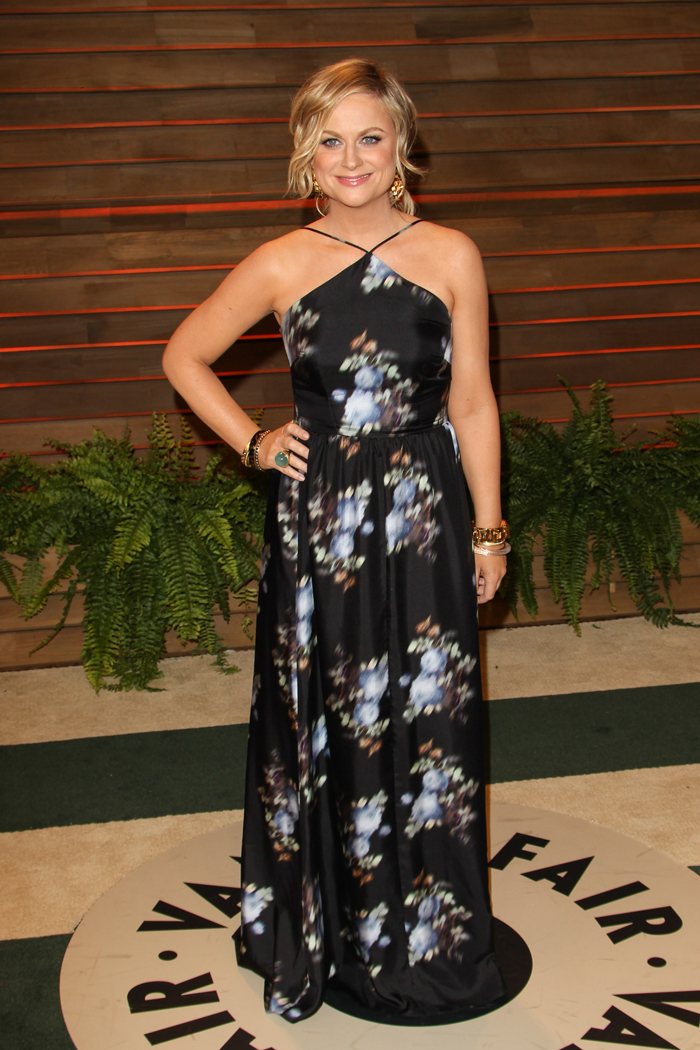 Aubrey Plaza is kind of unobtrusive in this red dress. She's quite funny on television but has a low-key fashion vibe. Even though this dress is a powerful red, she's just chilling.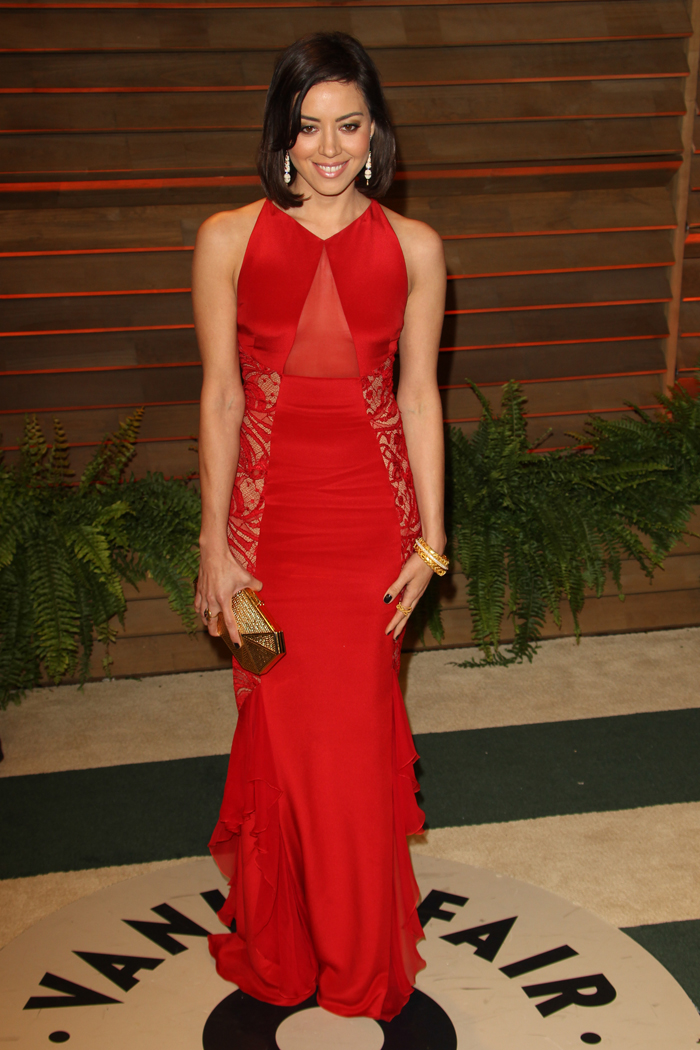 Bruce Willis attended with his pregnant wife, Emma Heming. Her dress is beautiful, and they looked loved up.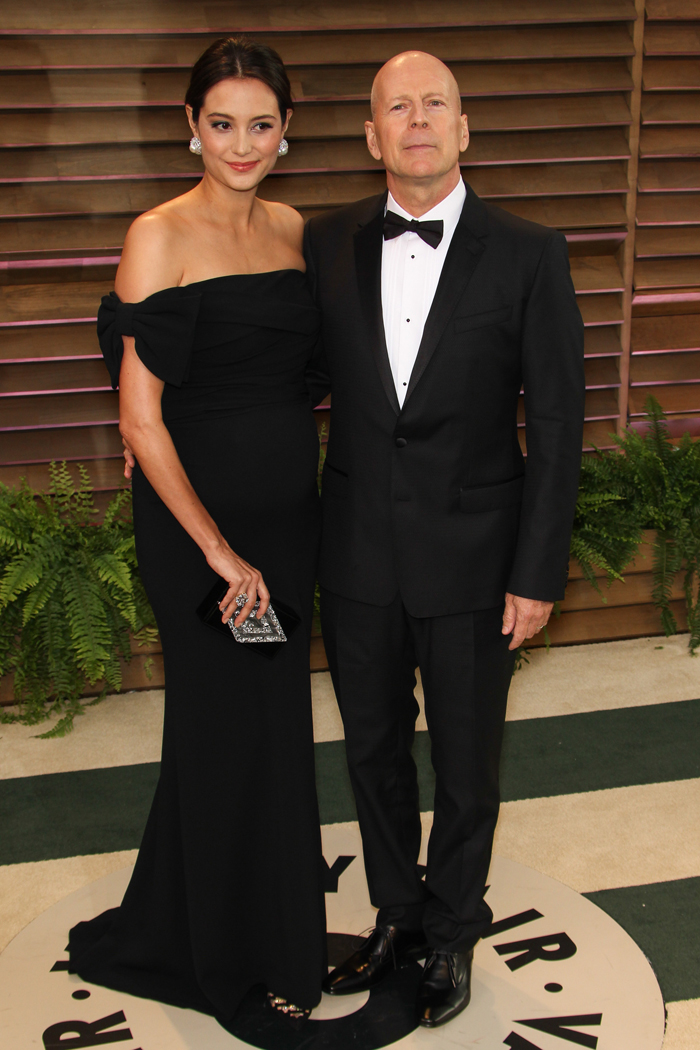 Amanda Peet paired a white satin top with a matronly black skirt. Not a good look.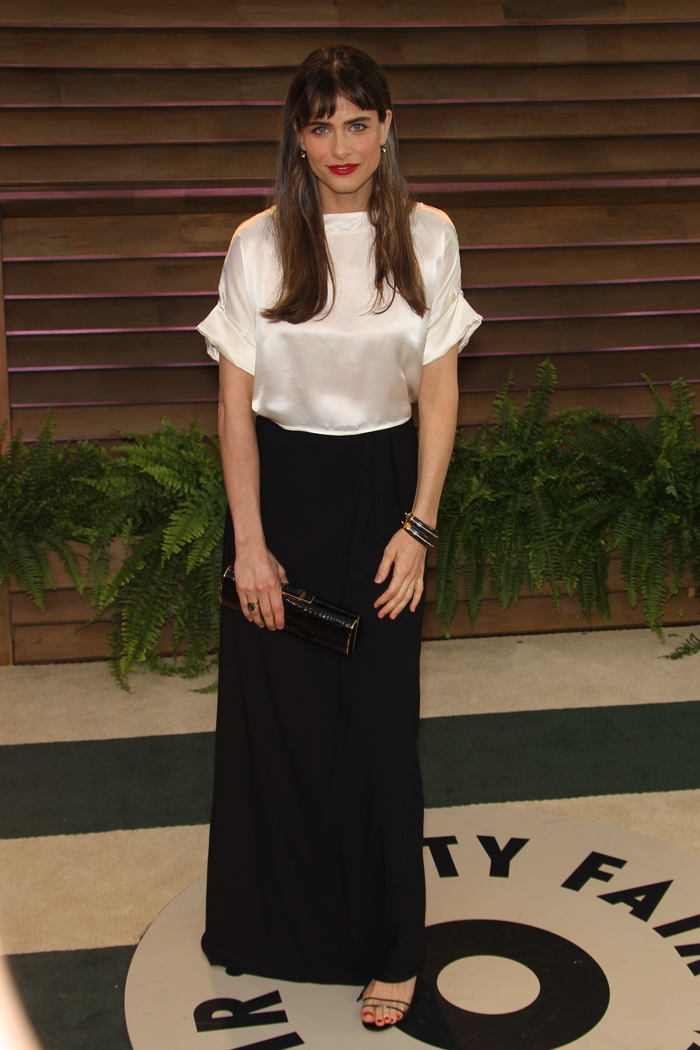 Photos courtesy of WENN