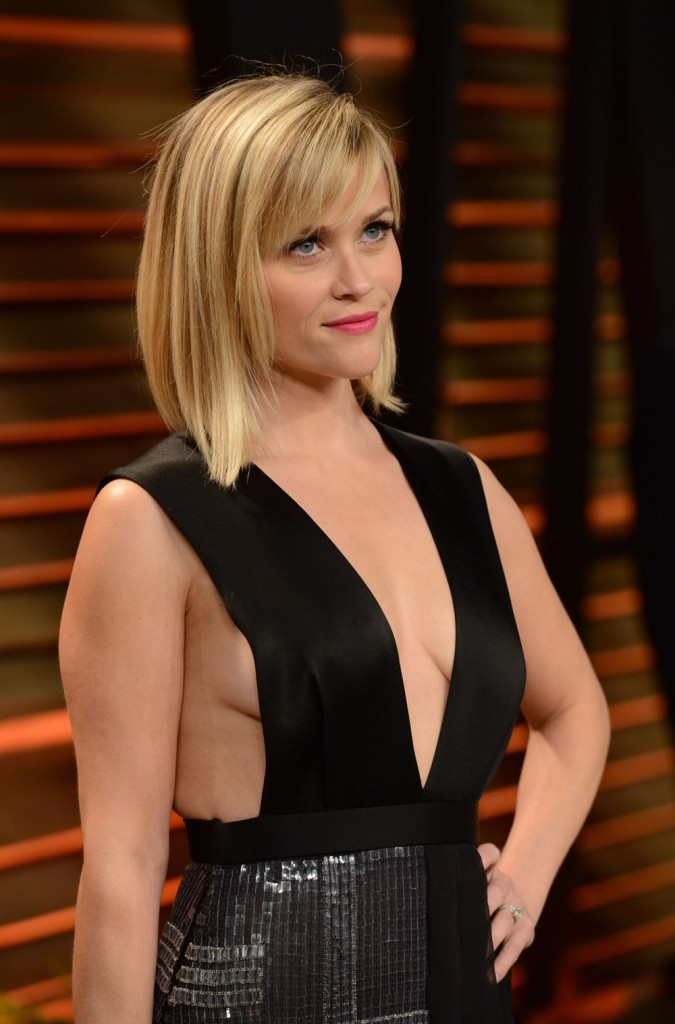 We're working today to bring you most of the big names from the Oscar after parties and will have some more for you tomorrow morning. First up here's Reese Witherspoon at the Vanity Fair party in a very deep v-neck BOSS dress with a half-metallic half tulle skirt. It's like the skirts from two different dresses met in the middle. I have to say I like the bottom of this dress, it's very unique. The top shows off a lot of boob though and it seems uncharacteristic for Reese. She seems to be mixing it up with a more contemporary style lately,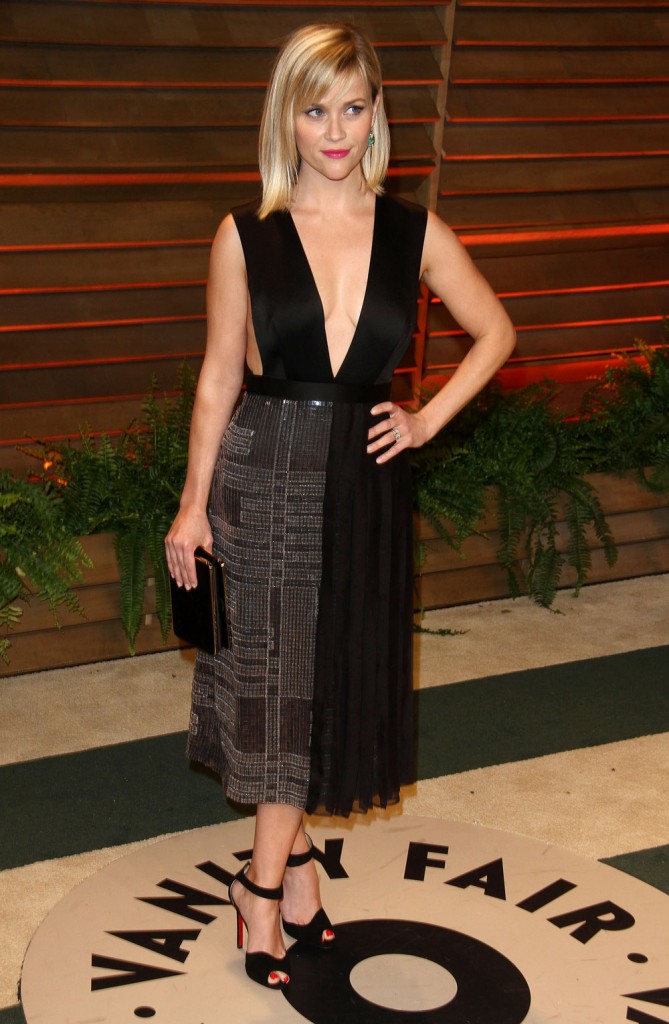 Next we have Kate Beckinsale in the most popular designer this awards season, Elie Saab. I like that Kate didn't just go ball gown as she usually does, but this is typical for her in that it's shiny and glamorous. Still, this is the place for it and she looks amazing as always. That has almost nothing to do with the dress. The bodice of that gown wouldn't look out of place at the summer or winter Olympics.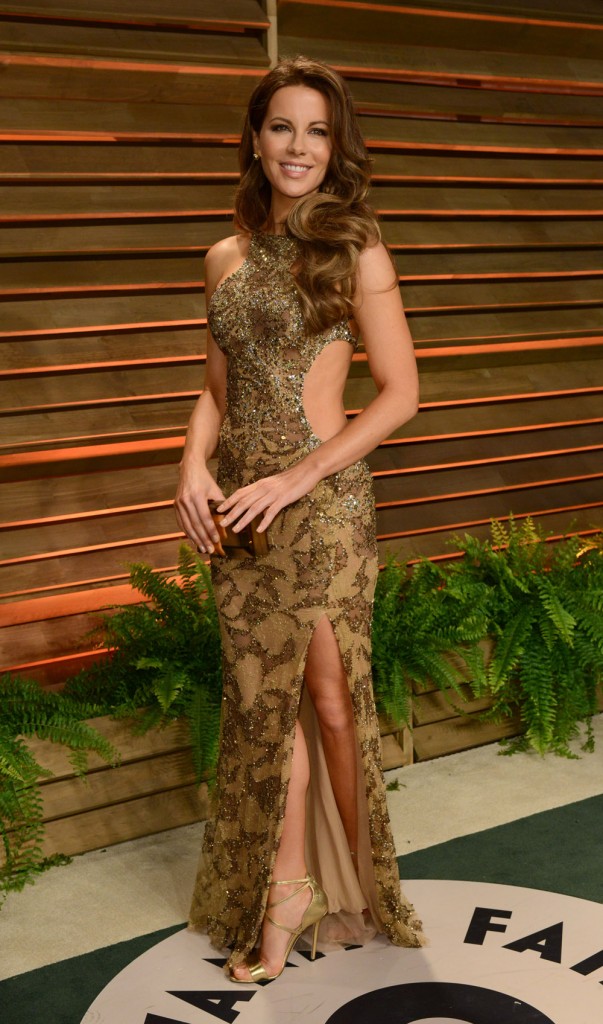 Here's Sofia Vergara, also edging slightly out of her comfort zone, in Roberto Cavalli. This dress has Sofia's favorite skirt style, a fishtail, but it also has a creative strappy bodice with cutouts along the sides. The gown doesn't have a sweetheart neckline, so it's a departure for her. I like it.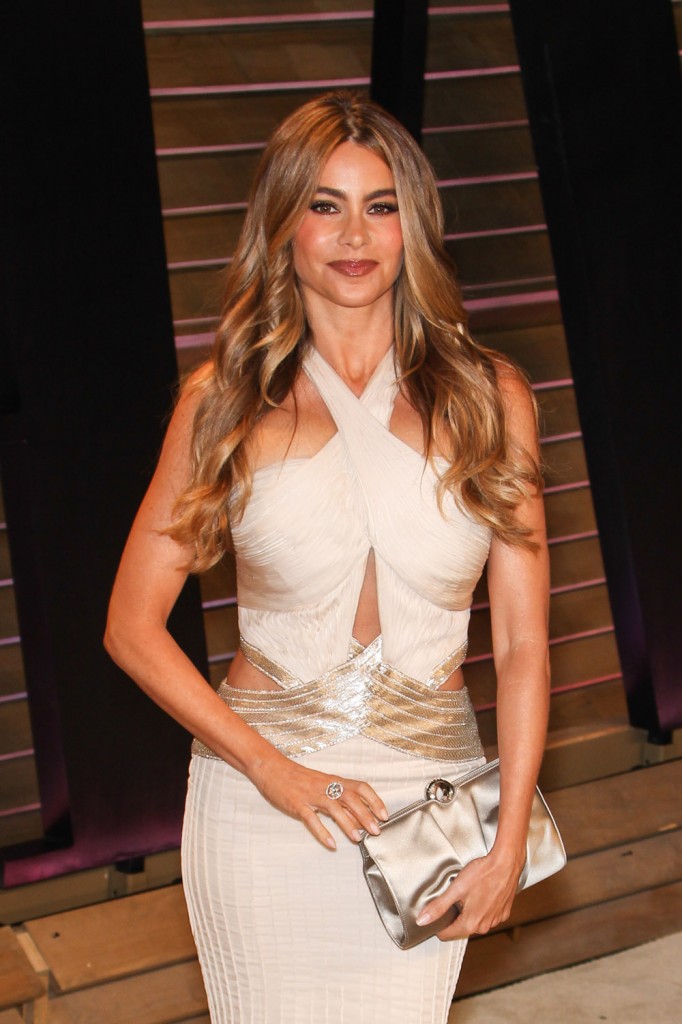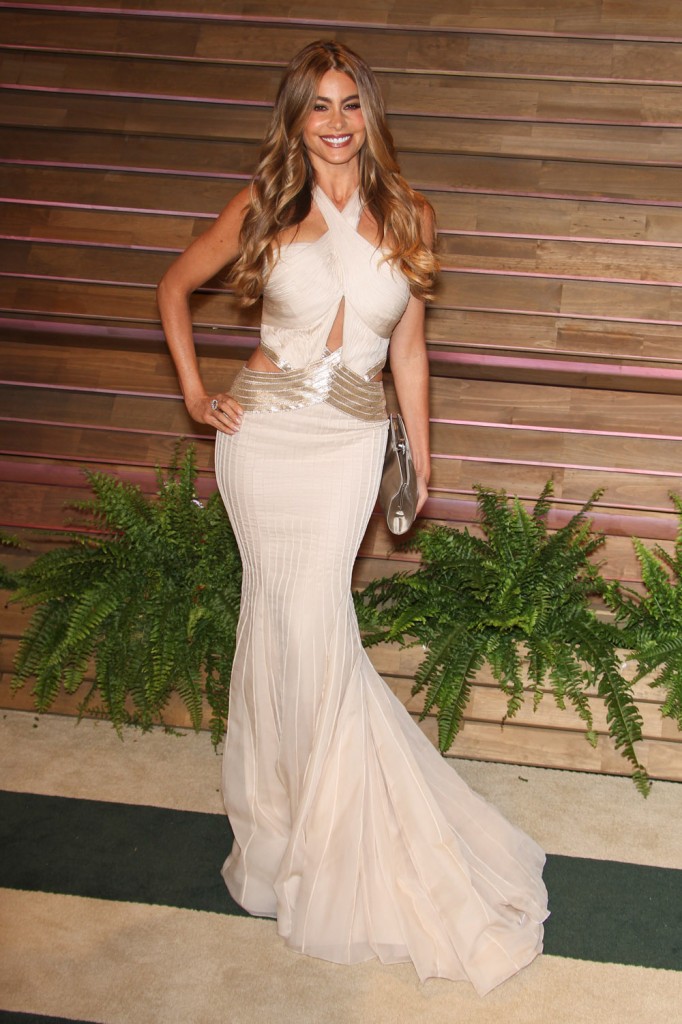 Penelope Cruz is in an H&M eco-friendly gown from their Conscious collection. I just looked through all of H&M's dresses online and it's not like you can buy this exact dress, but if they do offer it you can bet it will sell out quickly. She's showing just a hint of skin but still manages to look incredibly sexy. Kate Beckinsale and Reese Witherspoon should take note.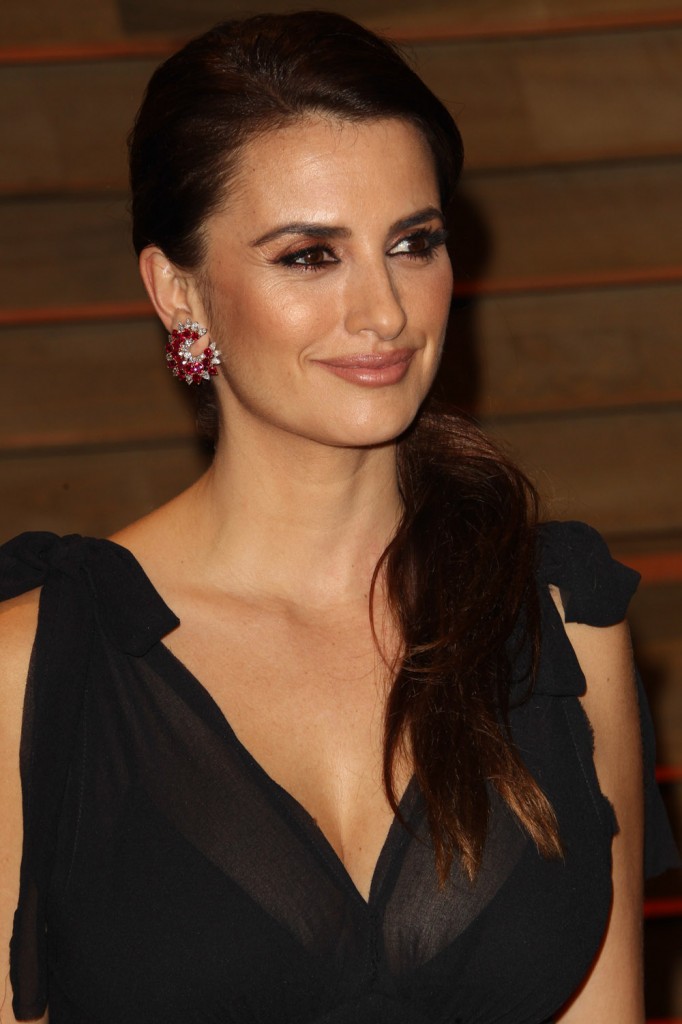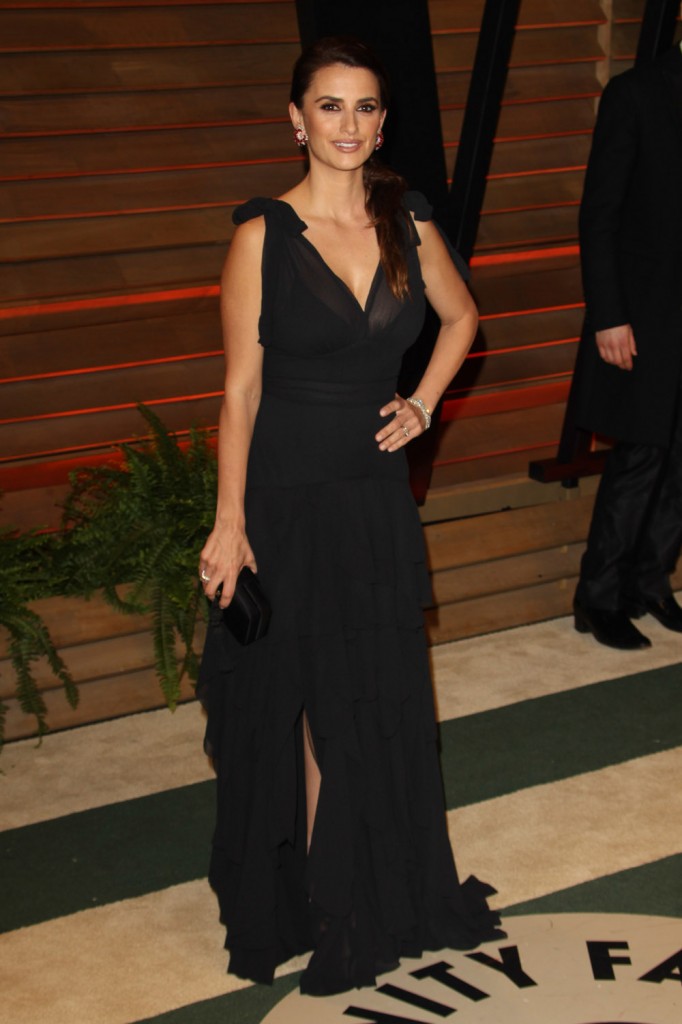 Photo credit: WENN.com and FameFlynet