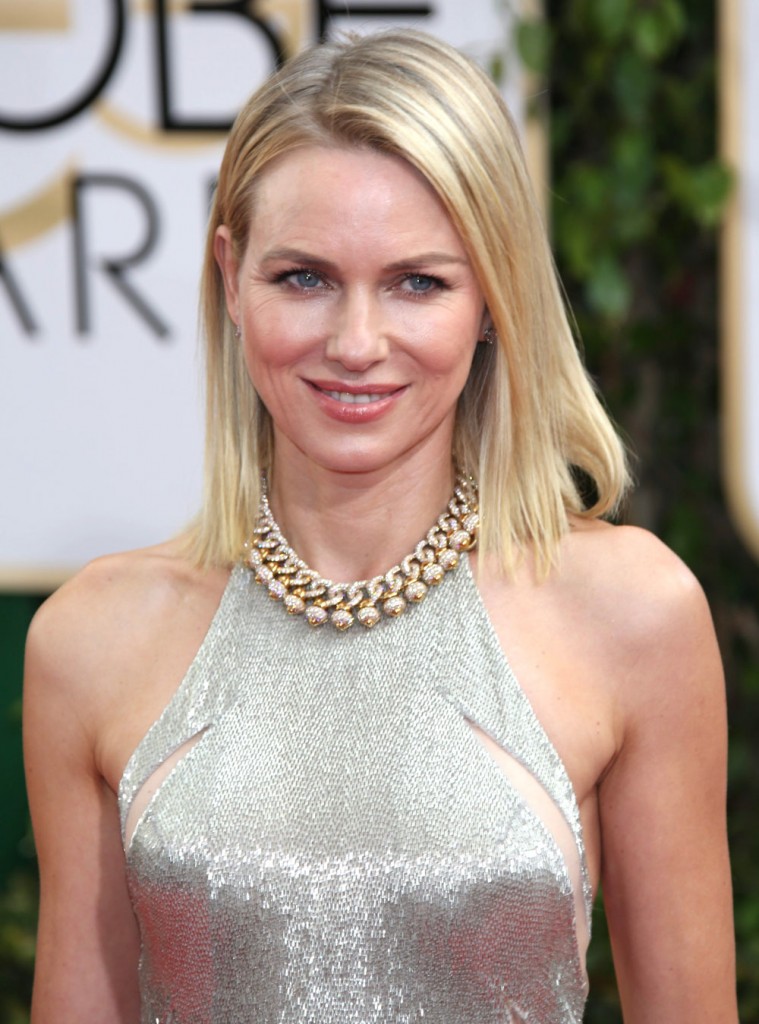 Naomi Watts was in one of the best gowns of the night, in my opinion. She was in silver and gold Tom Ford. The dress was contemporary with crescent cutouts on the side and an ornate, necklace-like collar. It was absolutely beautiful, as was her understated hair and makeup. Naomi was one of the first presenters of the night, with Mark Ruffalo. Mark and Noami were very relaxed together and did this cute thing when they came on, tugging on their ears and saying they were doing it "for the kids at home."
Naomi's man Liev Schreiber was up for best actor, for Ray Donovan. He lost out to Bryan Cranston, but he'll get nominated again next year I'm sure. He's so excellent on that show. When Naomi and Liev were interviewed by Ryan Seacrest, Naomi admitted that she hit on Liev back when they first met. Liev was about to take off and Naomi asked him "Don't you want my digits?" I love them.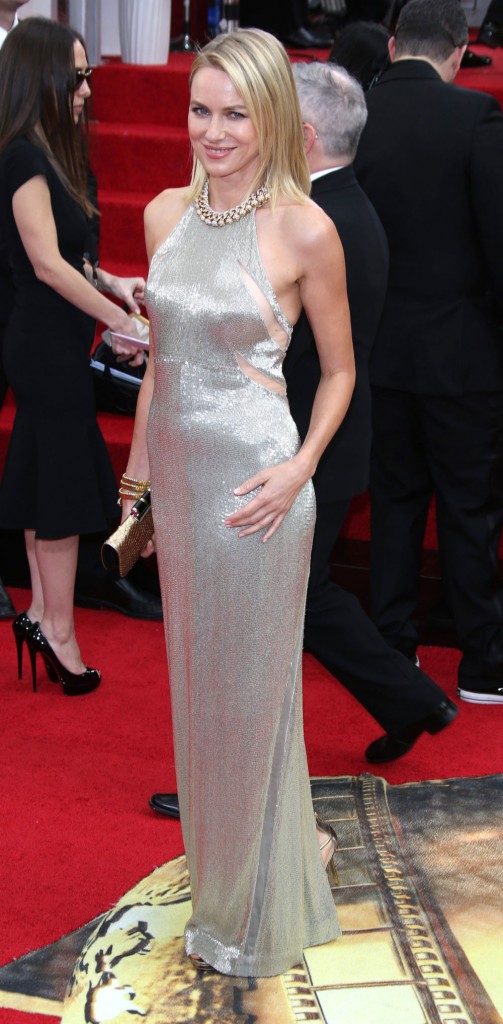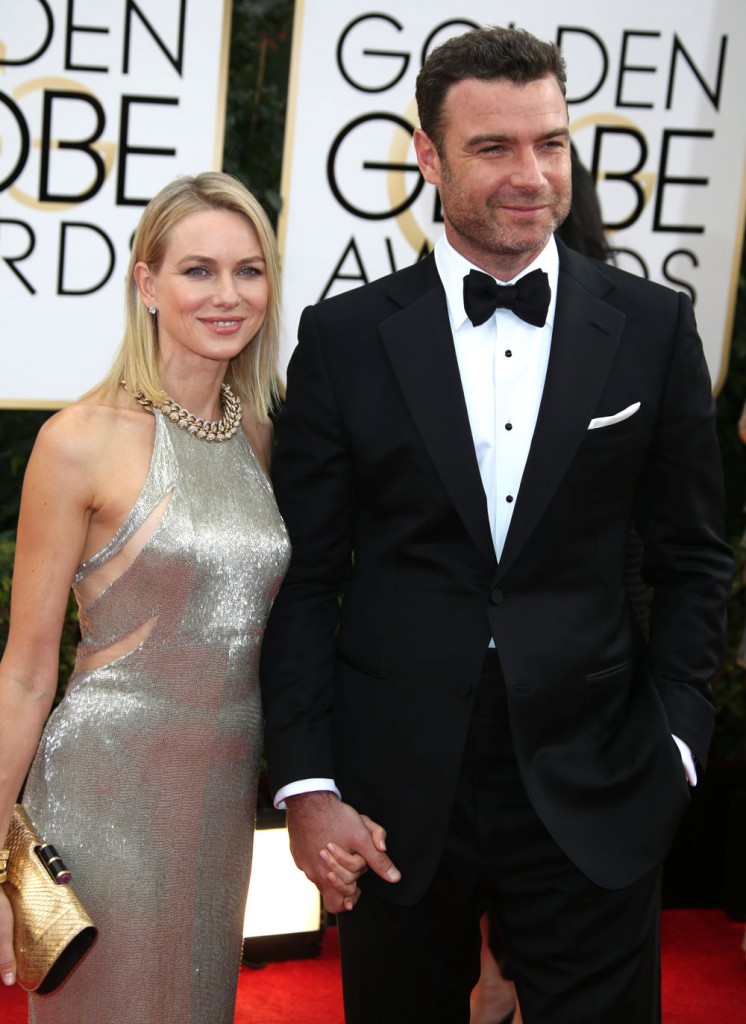 Here's Sofia Vergara, doing her same-old same-old in a sweetheart neckline ballgown by Zac Posen. Sofia always does this look, and she always looks great without giving us anything new. Something nice: I love her statement necklace by Lorraine Schwartz.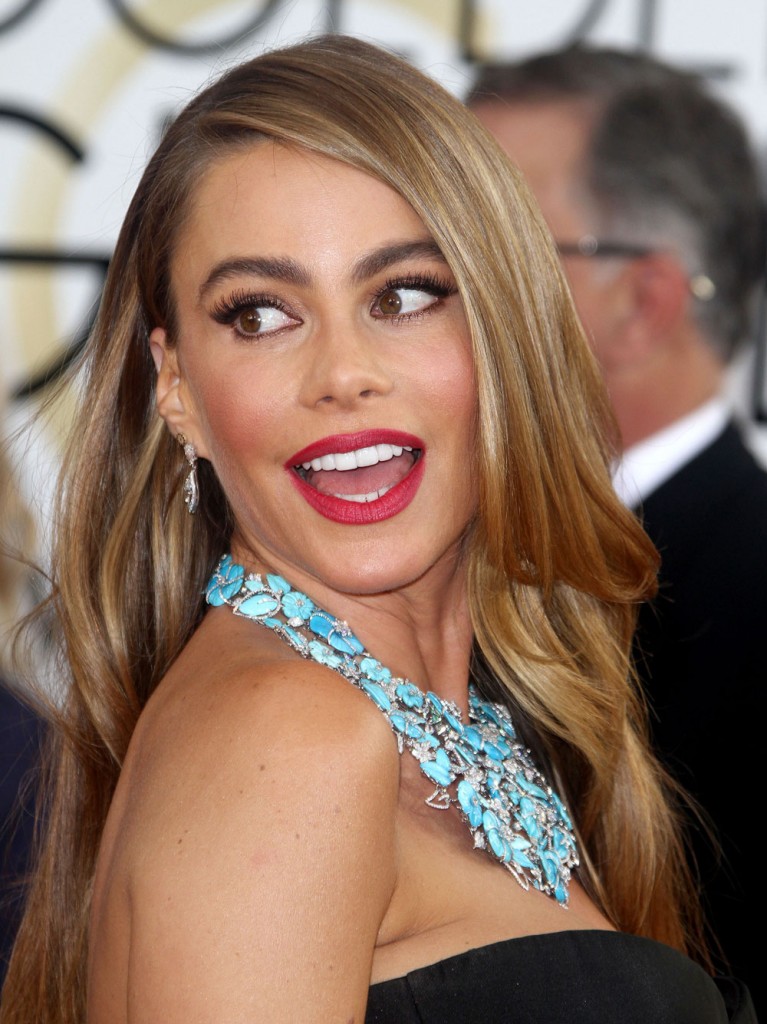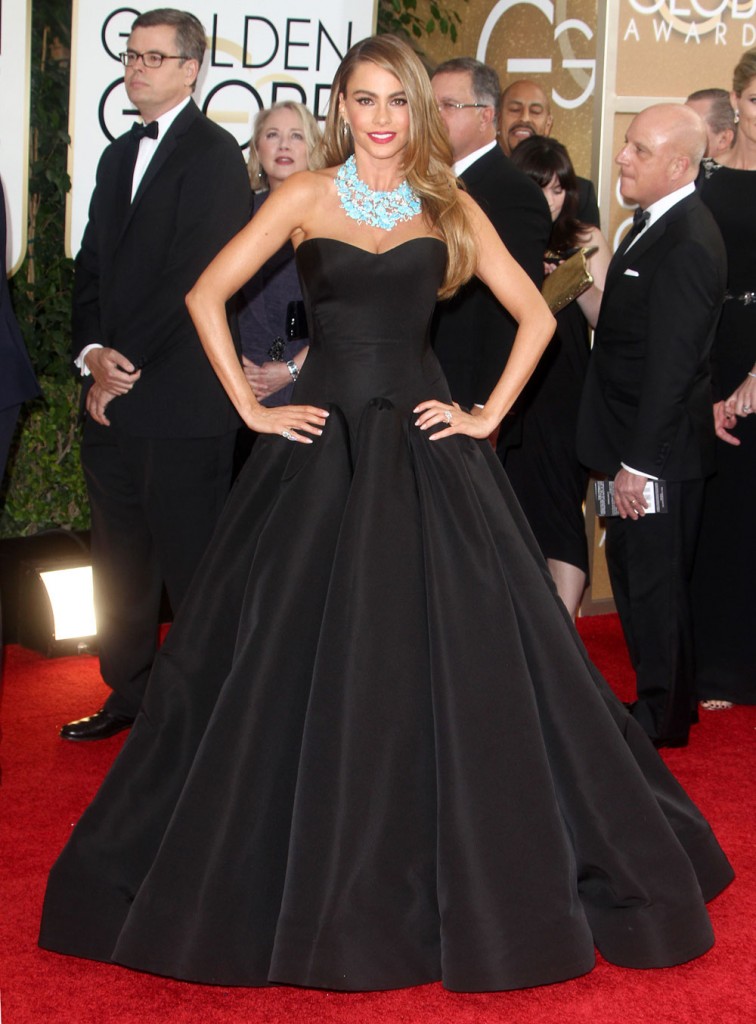 Sofia's co-star Julie Bowen always takes a lot of risks with her fashion, but she has a lot of misses too. Here she is in a contrasting red and purple Carolina Herrera. This dress not only clashes with itself, it also has little goofy 80s shoulder pads complete with ruffles. It photographed poorly, and looked strange on camera too.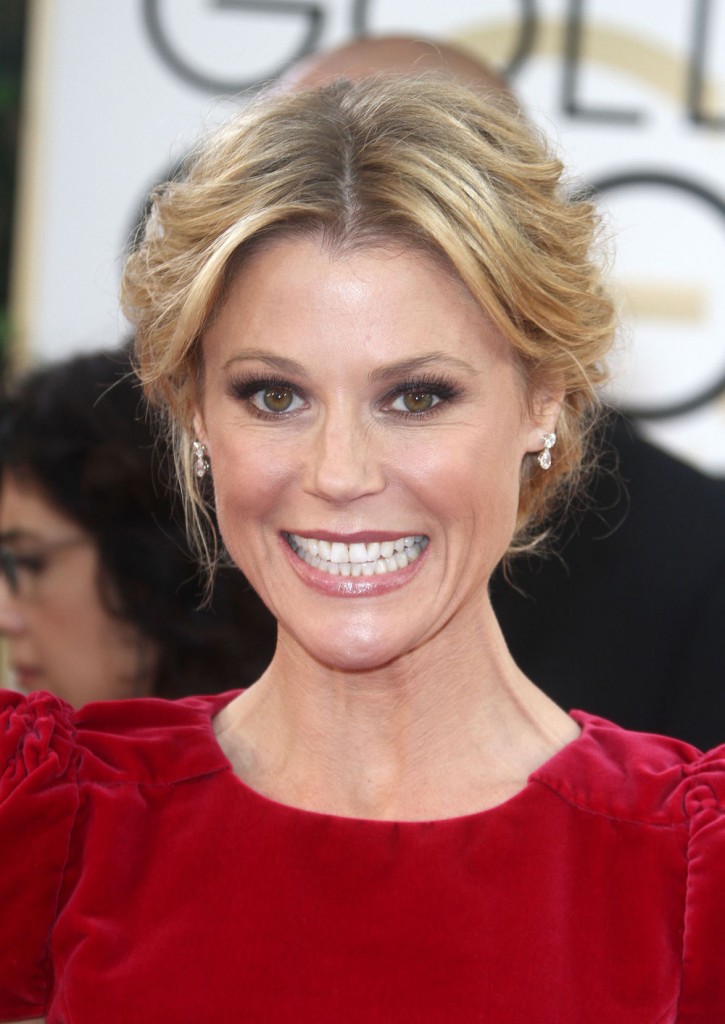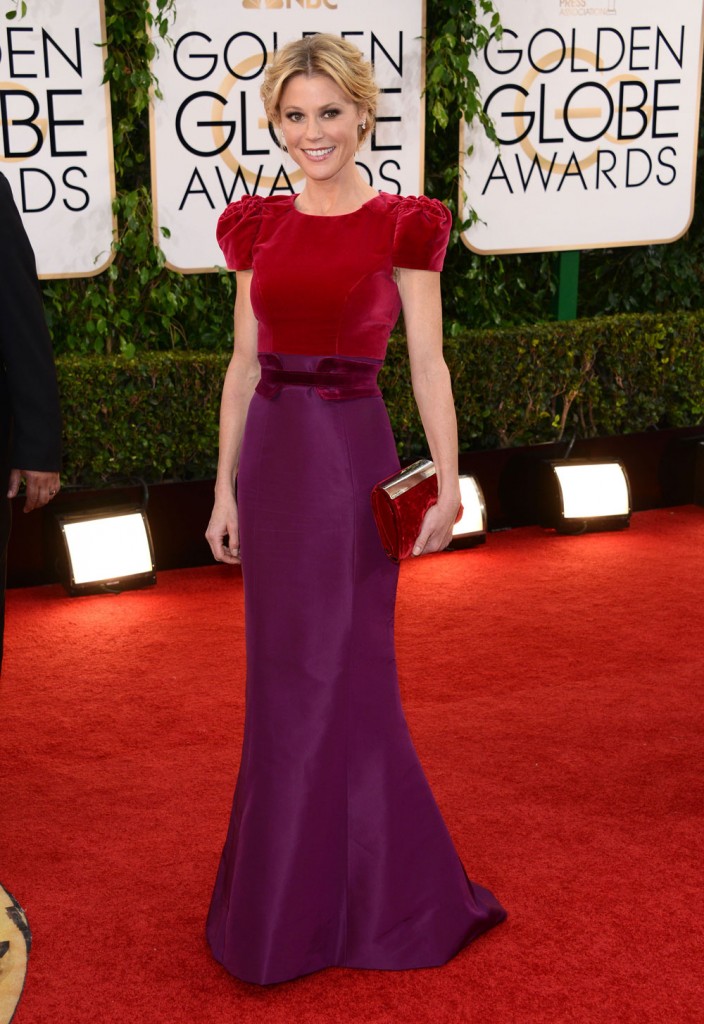 Sarah Hyland, also of Modern Family, was in pink George Hobeika. Sarah told Giuliana Rancic that this dress was brought in from Paris for her. She also said that her hair was "Valentino runway inspired" It's a cute gown and I like her hair, but there's no saving her styling. Who did her unflattering, barely-there makeup and Groucho Marx eyebrows? It was like they were actively trying to make her look bad.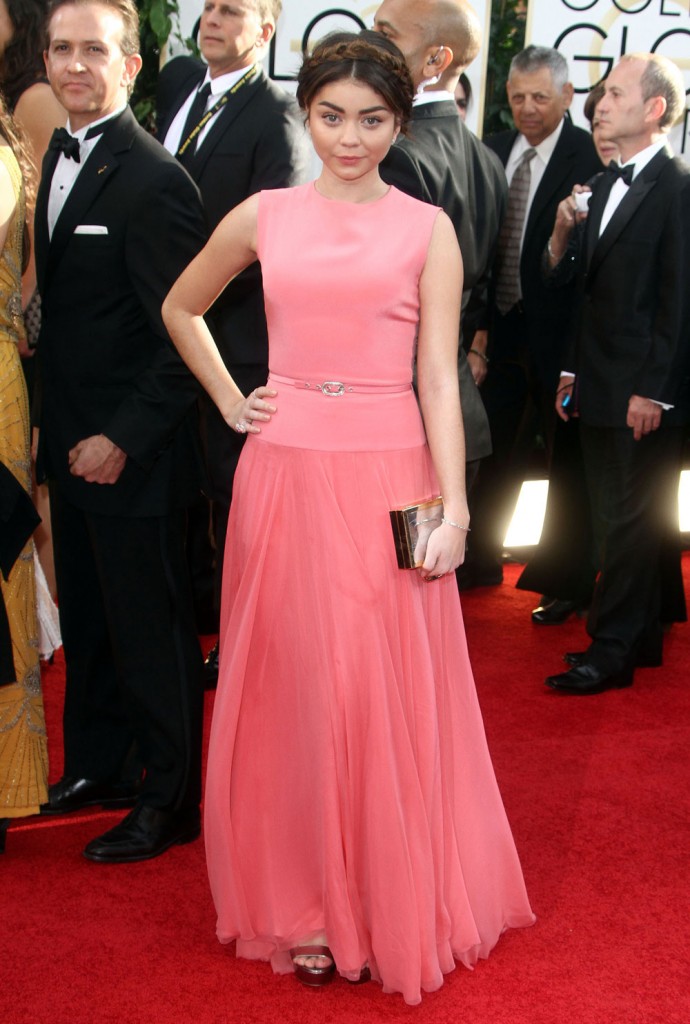 Laura Dern was in a killer v-neck Roberto Cavalli gown with sequins and a faux belt. She was there with her Dad, Bruce Dern, and presented his film, Nebraska, which was up for best picture. She really seemed to adore her dad and kind of gushed over him. It was sweet. I didn't like Dern's huge hair and extensions, which hung around her head like a mane. She could have let the dress shine with more understated styling.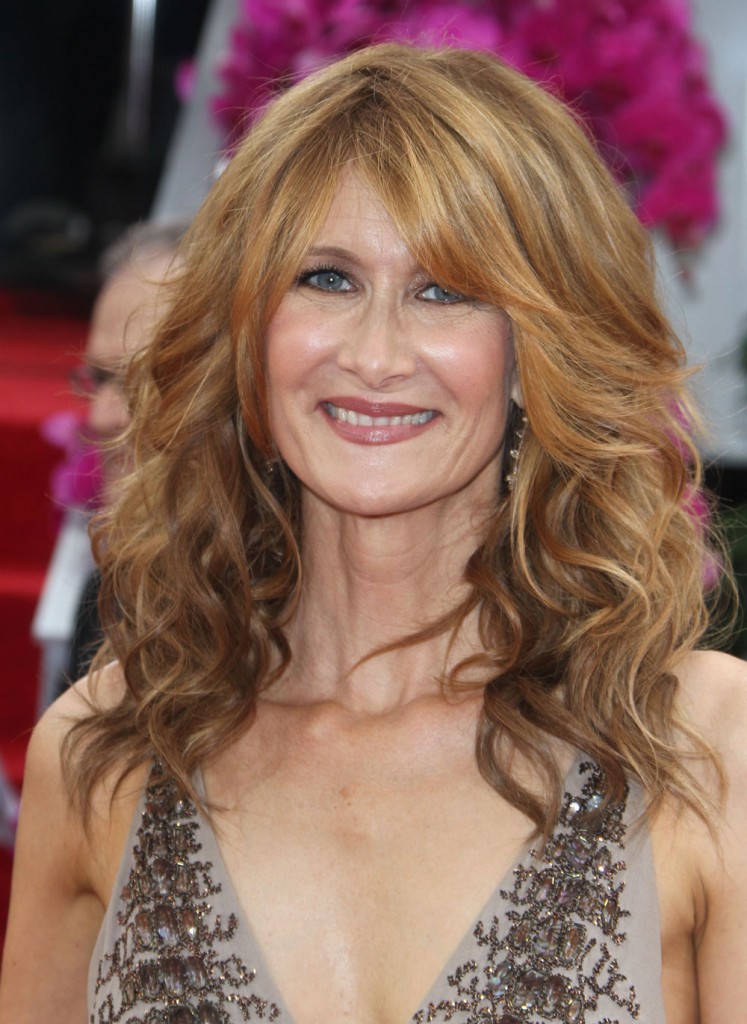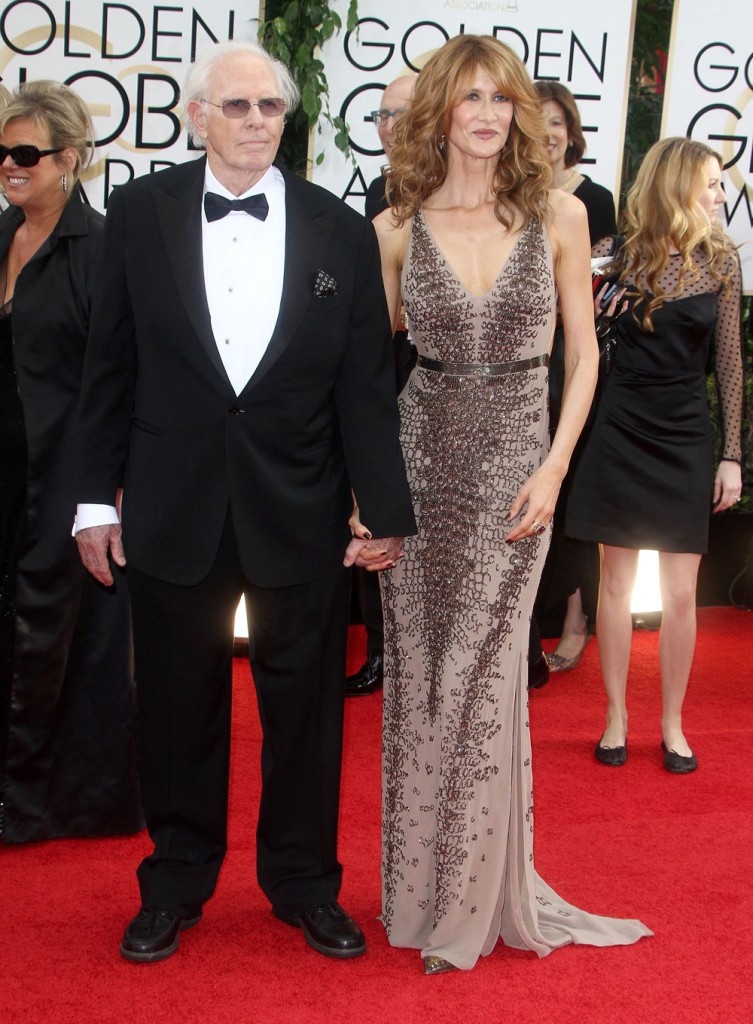 And here's one of the worst dressed and worst styled, Kate Mara in silver J. Mendel. Kate looks like she's about to pop out of the top. The sci-fi sleeves may have worked on a sleeker design, but they don't go with the deep v-neck and bunching along the waist. There are too many things going on with this dress, but at least it's not patterned. Kate dyed her hair blonde very recently, and I hope it's for a role and/or that she goes back to brunette. This color doesn't suit her.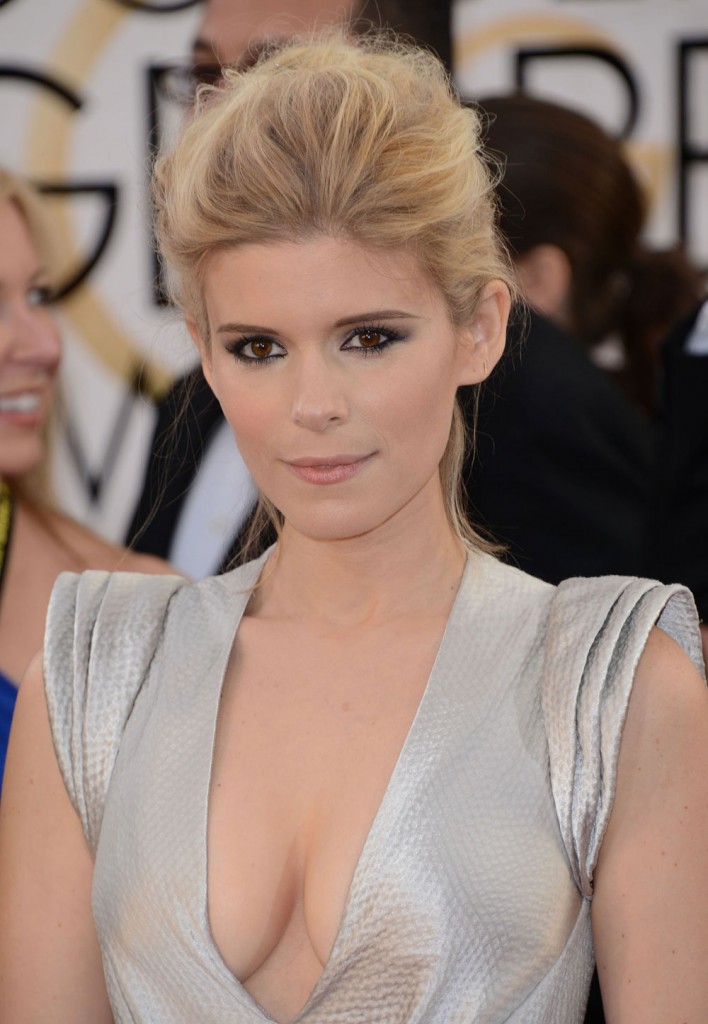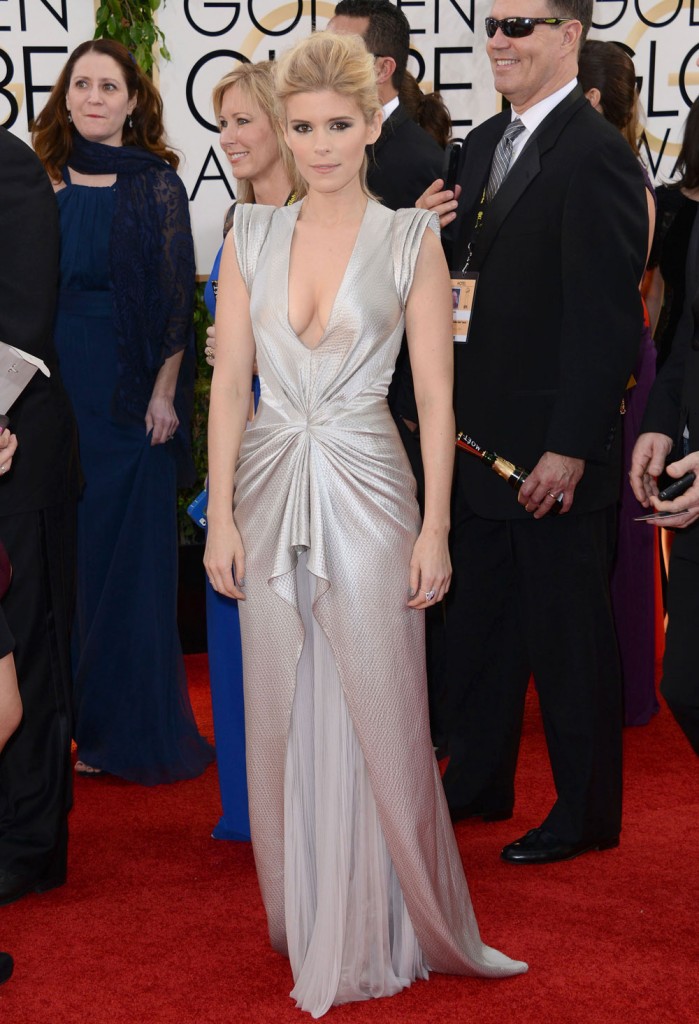 Photo credit: WENN.com and FameFlynet