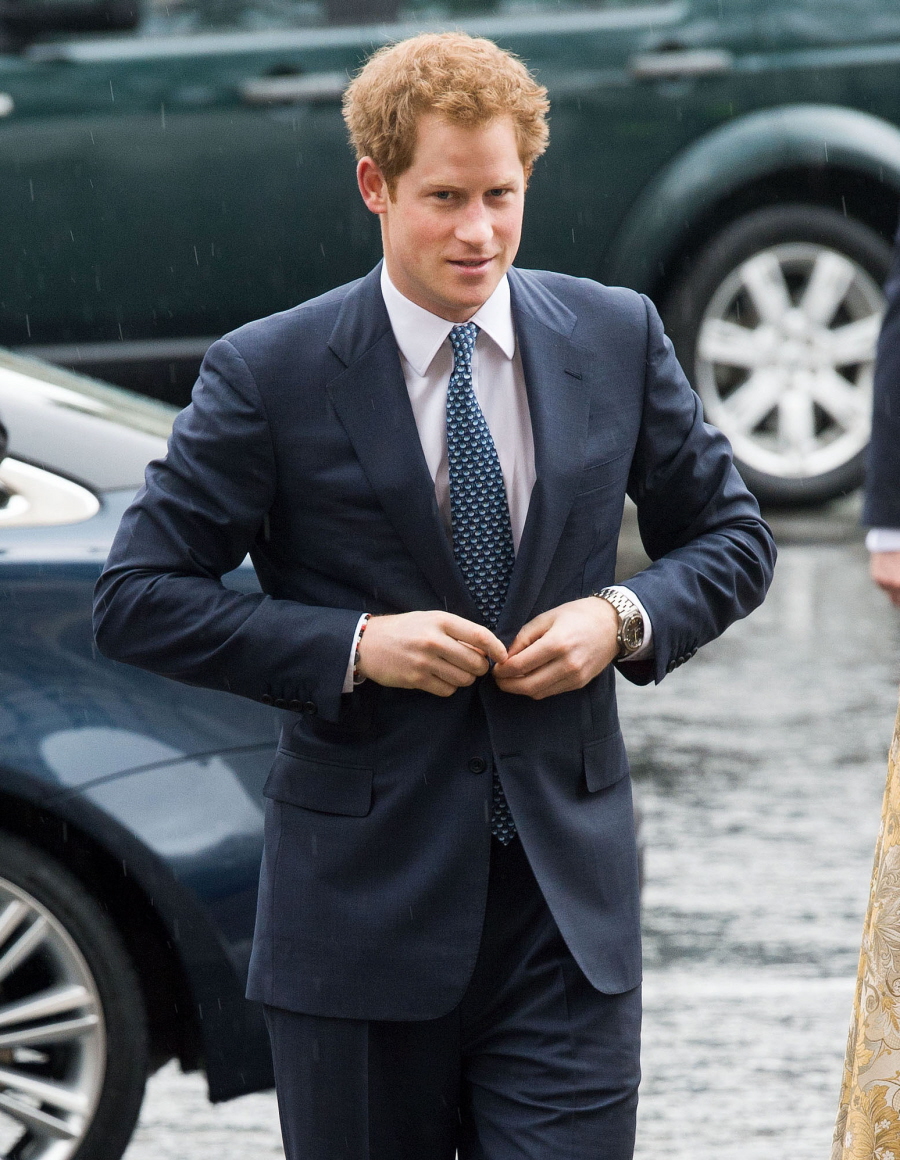 Here are some photos of Prince Harry going into Westminster Abbey yesterday. Harry was representing his granny, the Queen, at Nelson Mandela's London memorial service. Desmond Tutu was there! I would love to meet Desmond Tutu – he seems like such a lovely man. David Cameron was there too, as were a hodge-podge of British dignitaries, politicians, humanitarians and celebrities. Idris Elba was there too – now that's a party! Harry, Desmond Tutu and Idris Elba. Somebody's going to get pregnant.
Anyway, as with everything having to do with Harry these days, it all comes back to Cressida Bonas. There was never this kind of concerted gossip about his relationship with Chelsy Davy, but to be fair to everyone involved, Chelsy did seem to make it clear over and over again that she never wanted to marry Harry. Cressida is a different bird altogether. I feel – and maybe I'm wrong – that Cressida does want the title and the Kensington Palace apartment and the ginger prince. Cressida is just playing her hand really well, and she's giving the impression of not wanting it too much. That was a mistake Kate made in those early years of dating William – too over-eager. Cressida has learned the lesson well:
Cressida now spends most week nights at Harry's swish one-bedroom flat inside Kensington Palace. And the couple set tongues wagging after she was given her own pass to the exclusive complex. The 25-year-old student got the all-clear from royal security guards who are now on first-name terms with her. Friends say the pair have even talked about getting their own place away from the historic palace so they can feel like a normal couple.

A source said: "Cressida can often be seen with her overnight bag at Kensington Palace and spends a lot of week nights there. Now she is a more regular fixture in Harry's life, security for her has been relaxed somewhat. She is very cool about the whole thing – another reason why Harry is mad about her – but it wouldn't surprise anyone if they found a place together very soon. Cressida isn't pushy though. She accepts being in a relationship with Harry is far from simple."

At first Cressida could only get inside the palace if she was alongside Harry. Now the party-loving prince, 29, has had a word with staff to get his girlfriend security clearance so she can come and go as she pleases. But Cressida is wary of making the palace her full-time home and has floated the idea of her and Harry moving elsewhere.

The source added: "She has told family members she's serious about him. The next step is living together but there are more hurdles than you'd imagine for that to happen."

Harry's flat allows him to be close to brother William who recently moved to a renovated apartment at Kensington Palace with wife Kate and baby son George. The four-storey, 20-room Apartment 1A was once home to Princess Margaret but was left vacant following her death in 2002. Kate redesigned it and was often seen shopping for antiques and homeware on the nearby King's Road before the family moved in.
Here's what I like: I like that Cressida's family hasn't bought her a big, prince-baity apartment so that Cressy and Harry can play house. That's what the Middleton family did – they bought an apartment for Kate with the express purpose of making it into William's secondary pad. I like that Cressida isn't doing that because it makes it more about a journey that she and Harry are figuring out along the way. They're progressing more like a normal couple, trying to figure out their living arrangements and figuring out how to give each other space. And she's smart to not be "pushy" about everything. The fact that she's coming across as reticent about royal life is what Harry finds so appealing. Well played, Cressy.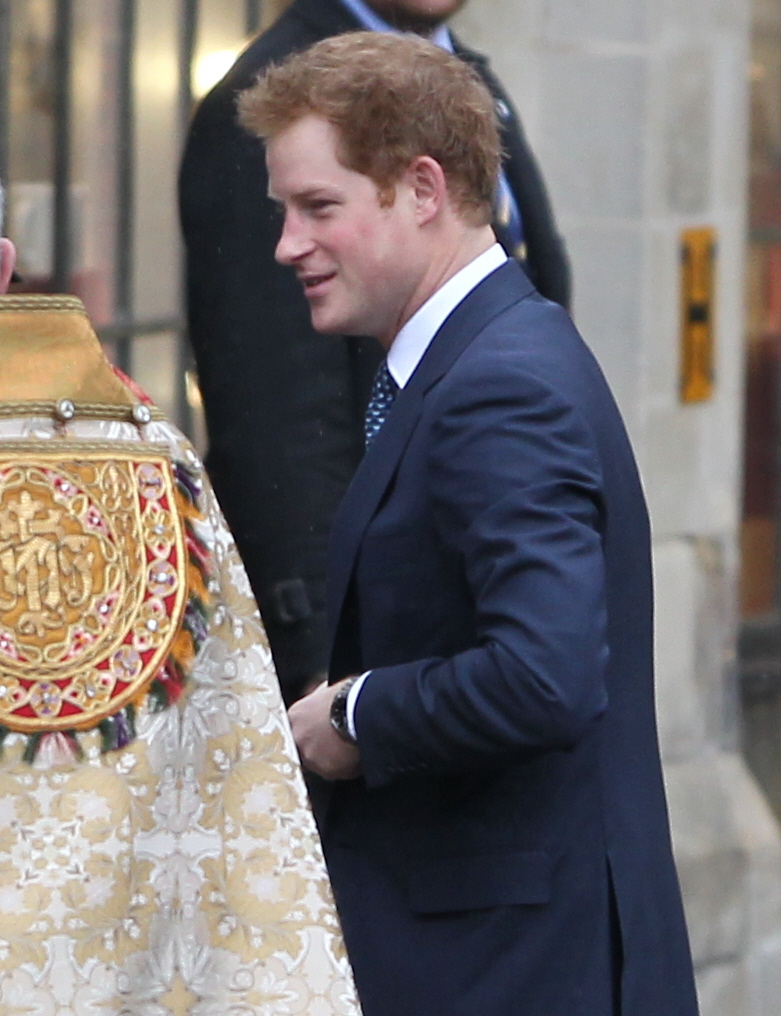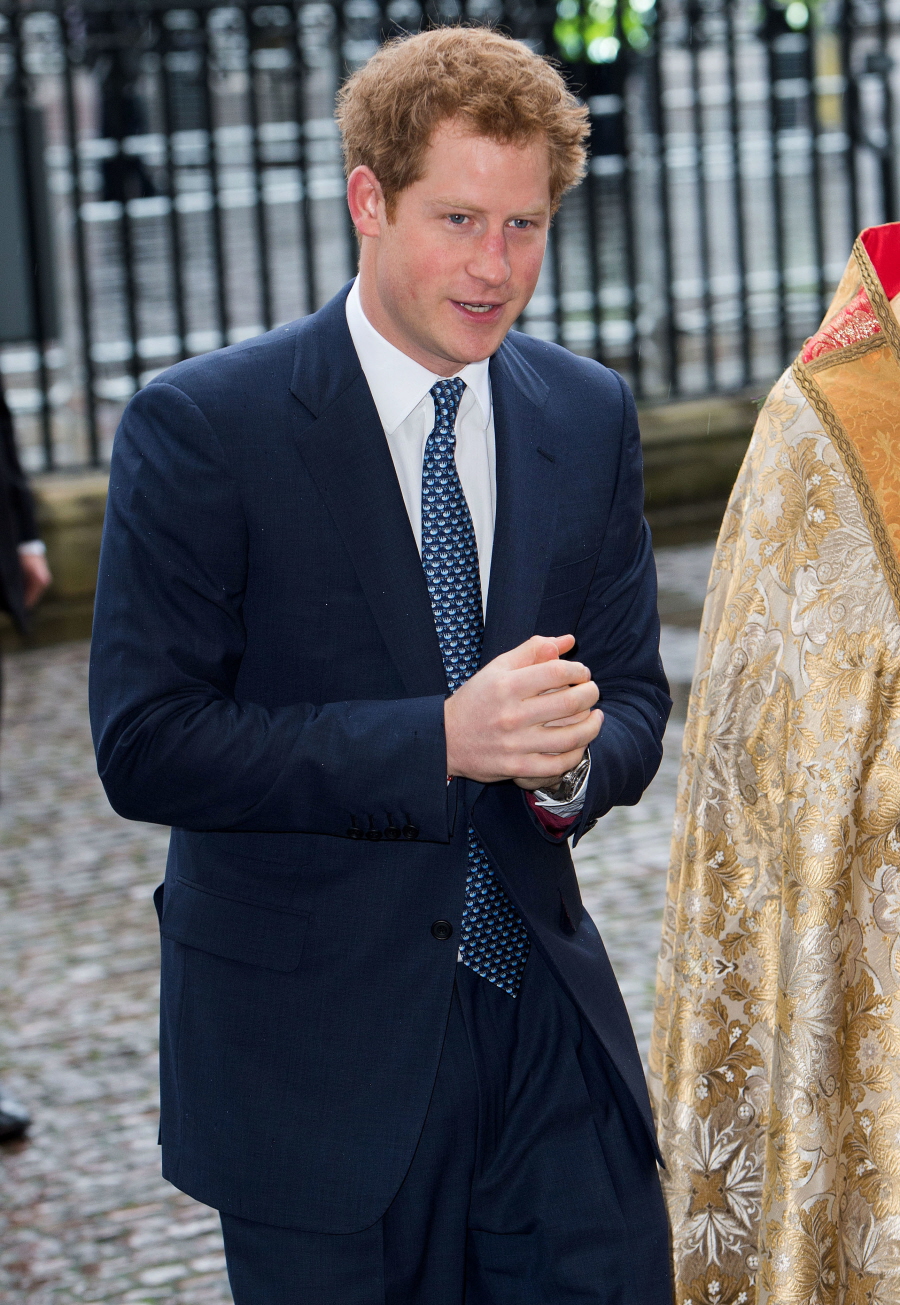 Photos courtesy of WENN.