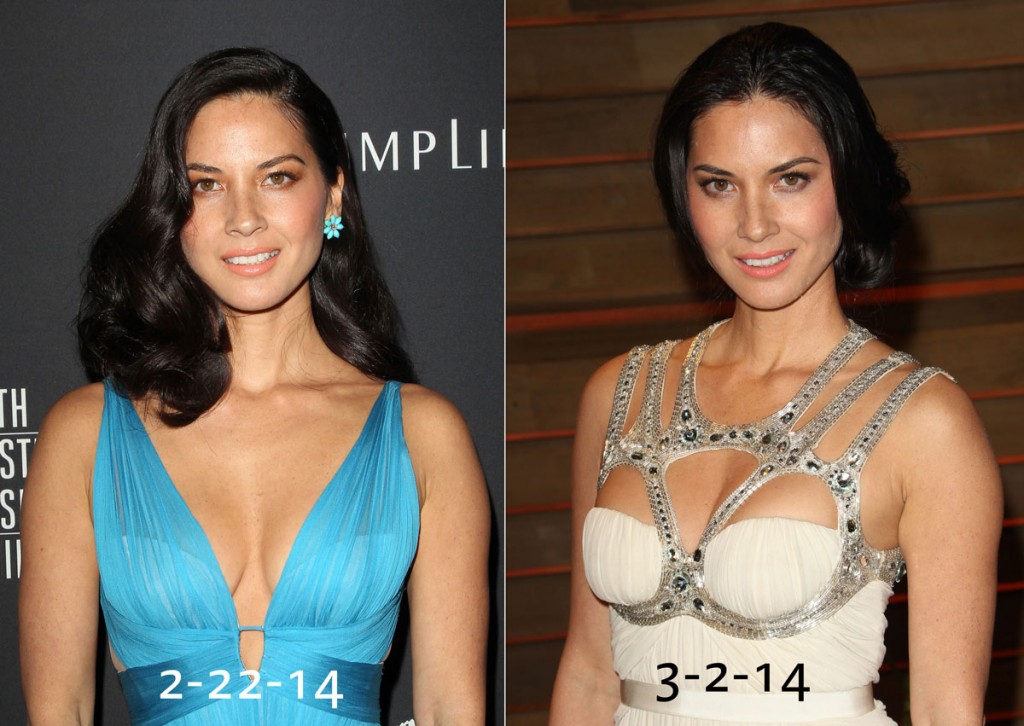 I was looking through our favorite fashion blogs trying to figure out who we missed yesterday in our Oscar party coverage, and I came upon a medium size photo, on BecauseIAmFabulous, of someone identified as Olivia Munn. I thought that another model or actress was being mistaken for Olivia, because it didn't really look like her. This is in fact Olivia Munn and I do think she got something done to her eyes, or maybe a nose job. It's hard to put my finger on what exactly is different about her, but there's definitely something different. She's just 33 years old.
If this is due to injectables, I hope it settles for her and she goes back to looking like herself again. I've asked this question here before: what does it feel like to see a different person staring back at yourself in the mirror? Is it exciting or scary to realize that you may never again see the "you" that you've always known?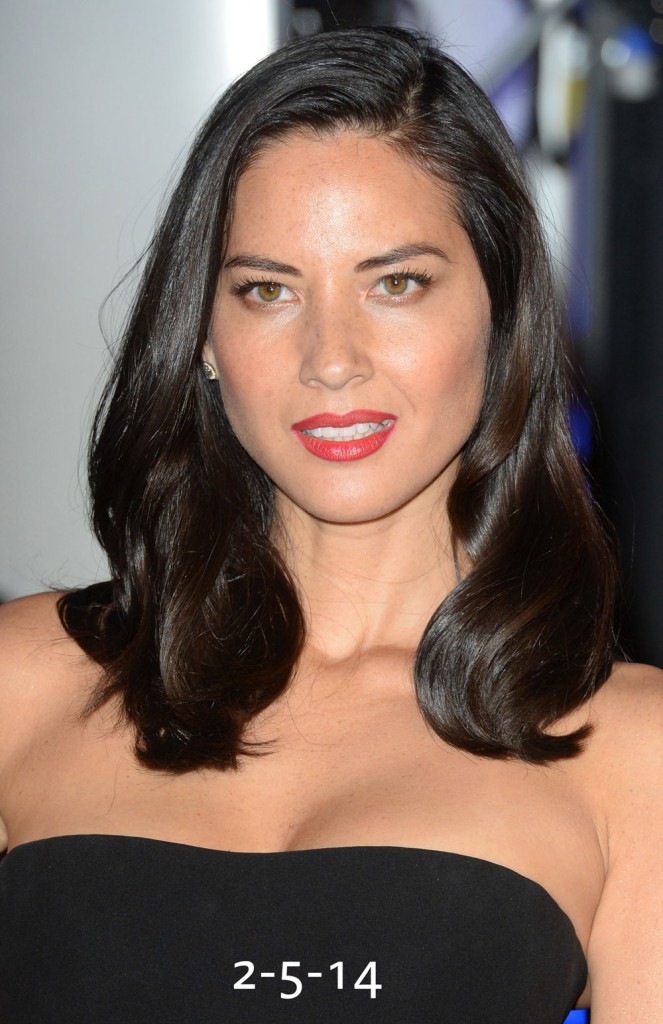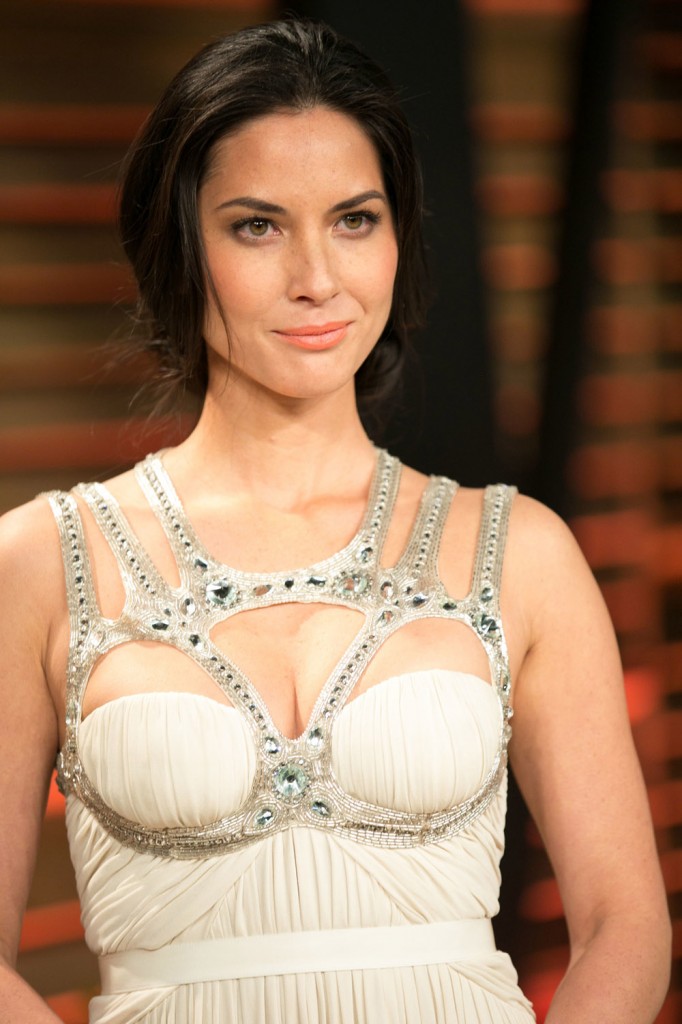 I mean Munn looks nice like this and not overly fake, if I'm only going on her current look. She doesn't look pinched and pulled or obviously altered. When you compare her to her previous face, she's at the level where acquaintances might not recognize her. I'm serious!
In terms of her fashion, Munn is in Alexander McQueen. Last year she wore a much more revealing gown to this event. I looked like it was about to fall off at any moment.
So in that respect, even though this has a sparkly shelf for her boobs, it's much more demure.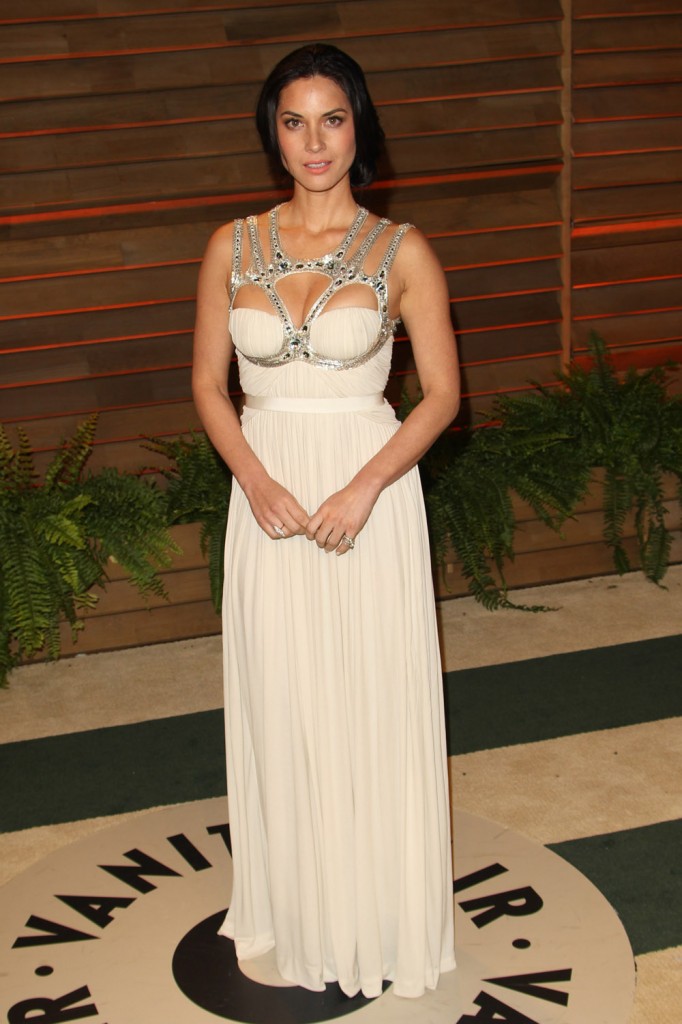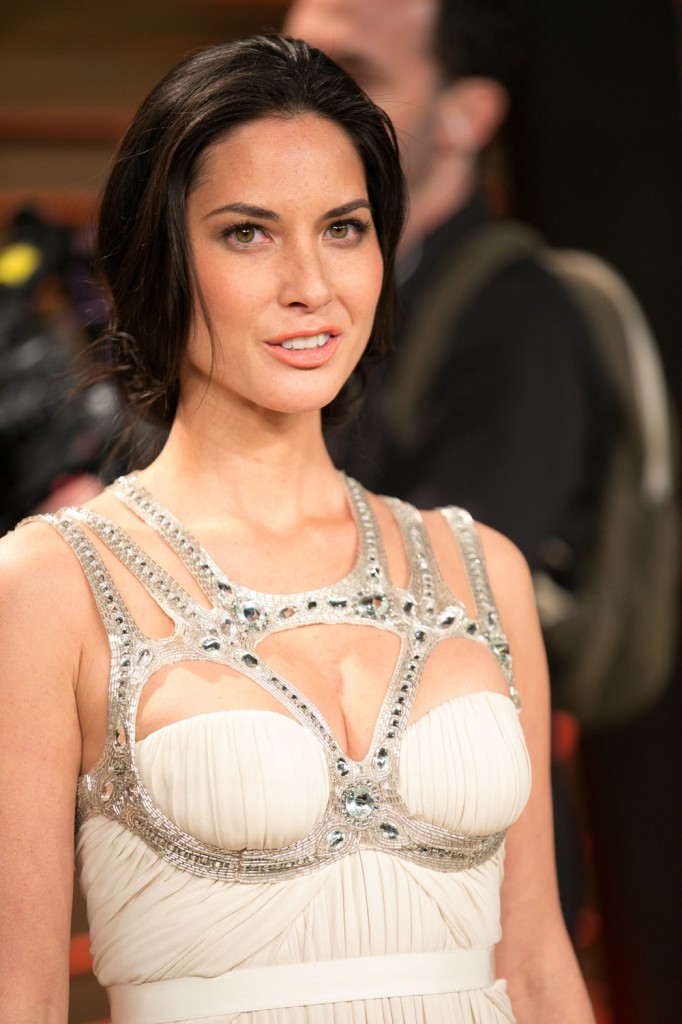 Update: Here's a photo of Munn from 2006: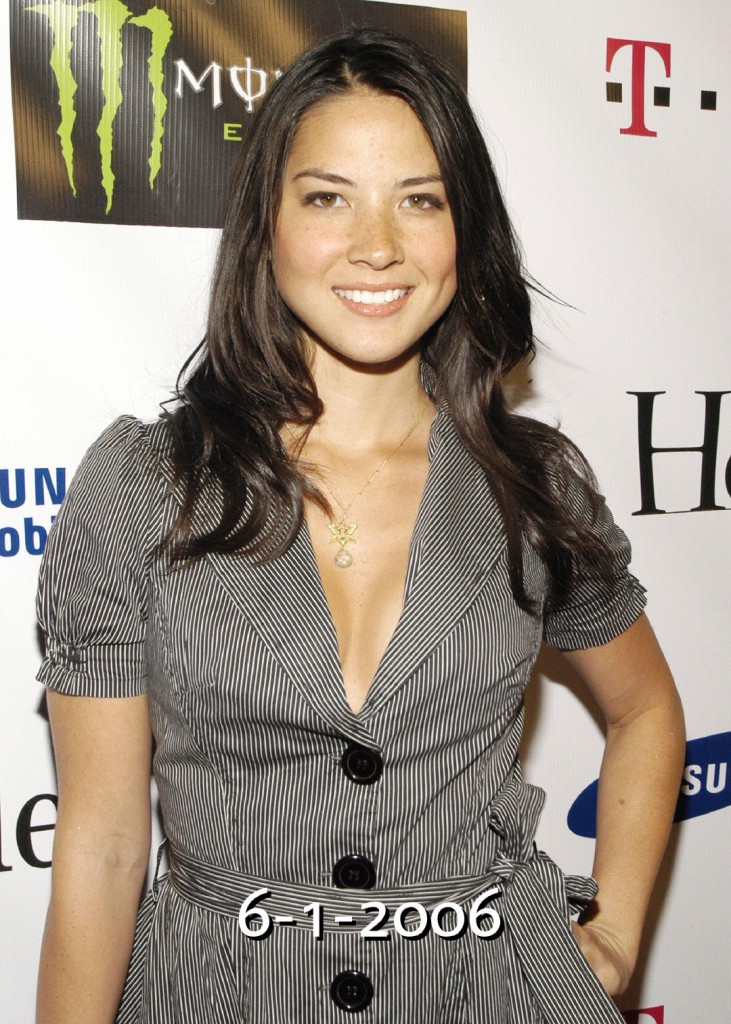 Photo credit: WENN.com and FameFlynet