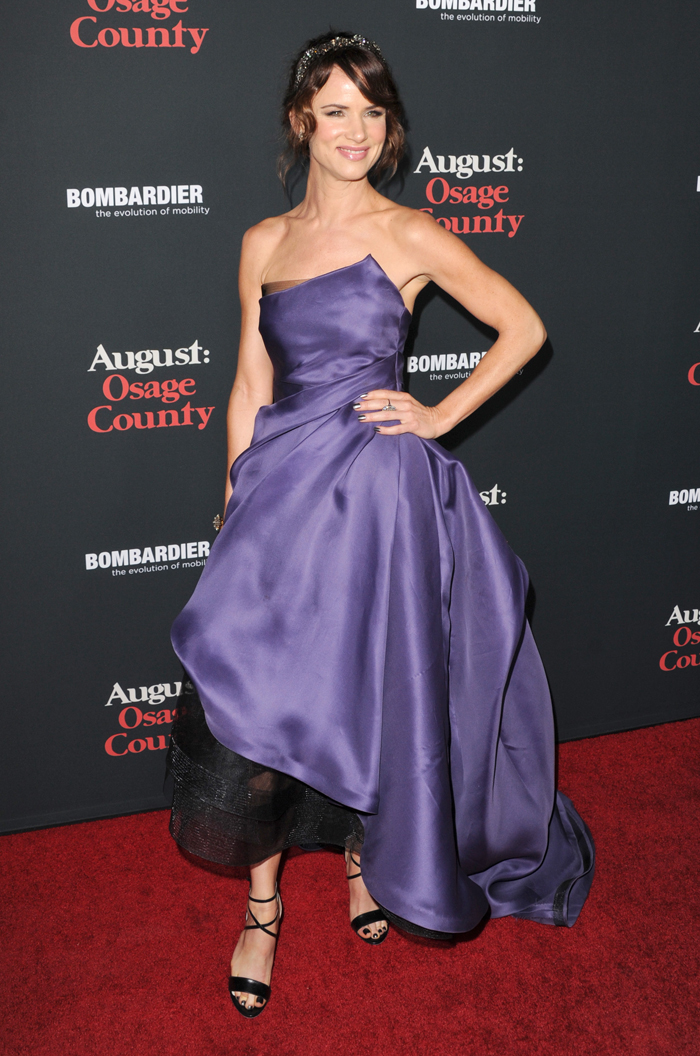 Much has been made of the McConaussance and rightfully so. At the same time, there's a woman who has been quietly executing her own return to the acting spotlight. I'm talking about Juliette Lewis, who has spent the better part of this decade rolling around onstage like a rock 'n' roll madwoman. Her music is okay. She really needs a better band (and she's been through a few of them). I really think her strength is as a marvelous character actress, but she's been in some dreadful movies over the years. I vividly remember one where she waded through a room full of packing corn while some serial killer taunted her with raw meat and swarms of flies.
Thank goodness that's all over. Juliette returned with a supporting turn in August: Osage County, and she has some new movies showing at SXSW. She wants to escape her past reputation as a wild child and the ex-girlfriend of Brad Pitt. That's what most people know about her: she wore cornrows while dating Brad and dabbled in drugs. Now that she's turning 40, Juliette is ready to overcome the gossip that has followed her for half her life. Although she admits that dating Brad has given her a great deal of press. At least she's honest:
Juliette Lewis is at a turning point.

Admitting that most past news coverage about her was "usually about Brad Pitt or drug addiction, which hasn't been me since I was 22," she says, "I'm 40. I quit all my bullsh-t at 22. There is growth. Get out of the past."

At present, Lewis has two films at the SXSW arts fest in Austin: Kelly & Cat, which Variety in its review called an "inspired match-up of underserved veteran Juliette Lewis and breakout newcomer Jonny Weston," and writer-director Kat Candler's darkly emotional Hellion, which premiered Sunday and costars Josh Wiggins as a struggling teenager and Aaron Paul as his father.

"I like doing roles that are rooted, where the character has a history and a range of emotion," says Lewis, who, as a young actress shot to fame with roles in the critically acclaimed What's Eating Gilbert Grape, Cape Fear and Natural Born Killers.

Off-screen she was causing excitement, too – being chased by paparazzi during her relationships with both Pitt and Johnny Depp.

But that was then. Lewis says turning 40 is about expressing herself. "I used to be really insular, really introverted, spoke very little words," she says. "I couldn't articulate myself."

That means not only expressing herself with her screen work, but in the recording studio. After her turns in the Oscar-nominated August: Osage County and the ABC series Secrets & Lies with Ryan Phillippe, Lewis is also preparing her new album, her fifth and her most recent since 2009's Terra Incognita.

"I took five years off of movies, just making music and touring," she says. "I am mid-life, and this is a new chapter for me."
[From People]
I gotta point out that Juliette still has plenty of "bullsh-t" in her life in the form of Scientology. She still seems like one of the more normal celeb members (which isn't saying much, I know). I remember hearing stories of her proselytizing on movie sets (she also tried to recruit Brad into the fold), but that was many years ago too. She's toned it down a lot. Juliette is ready to be an actress again. As long as she sticks to her craft, Hollywood will be better for it.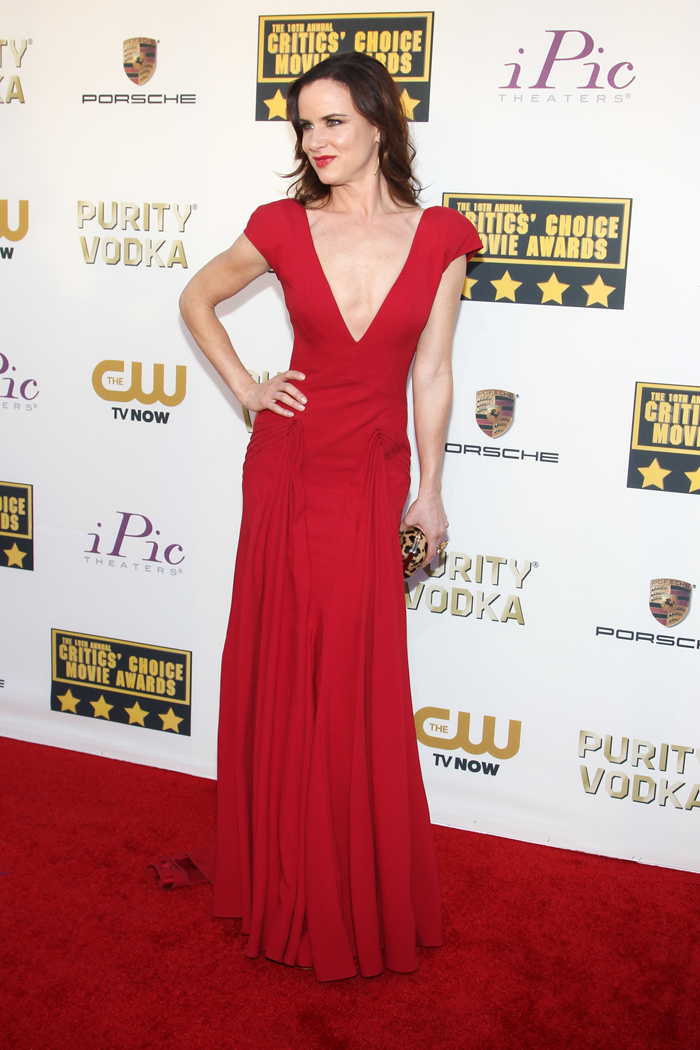 Photos courtesy of WENN