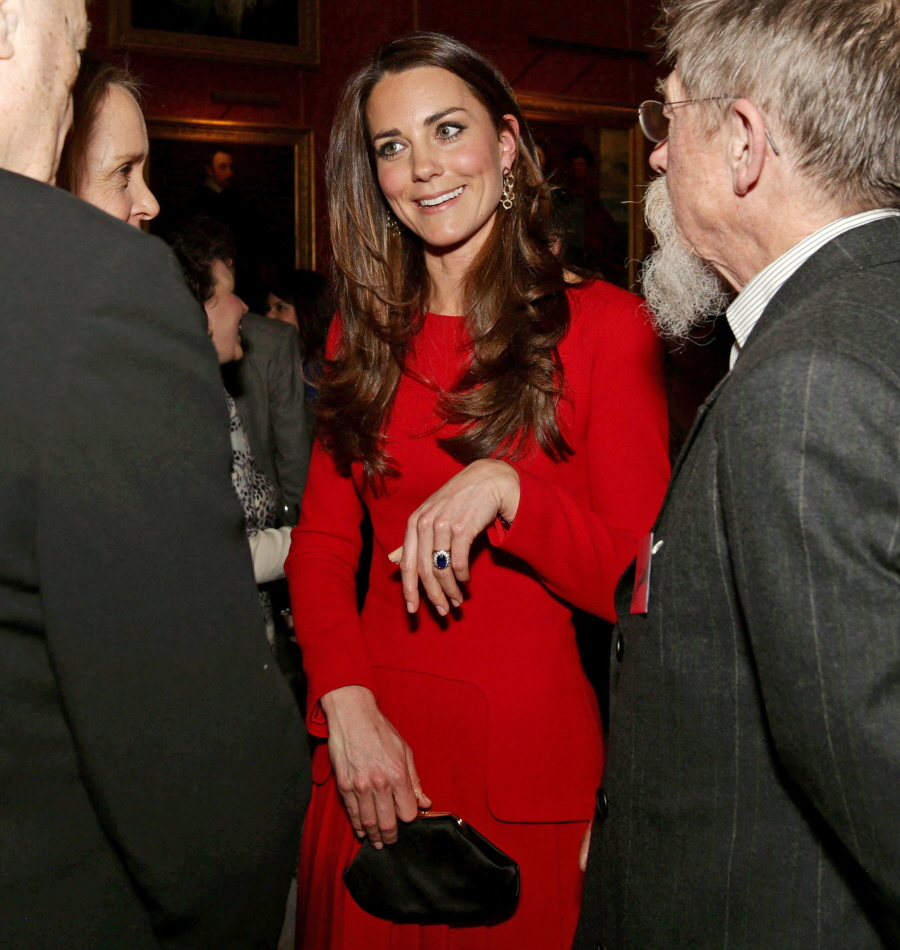 Lots of odds and ends for this very bizarre week in coverage for Duchess Kate and Prince William. I heard that Will and Kate finally returned to England after their full week away, spent at a luxury resort in the Maldives without their son George, but with a full security detail. I'm glad they're back… just in time for the weekend. It's so difficult to get over one's holiday jet-lag, don't you know? They'll need a full three days of downtime to get back on track. Or maybe they'll go on another holiday to cure their holiday jet-lag. You really never know. So, let's get to the various pieces of news today.
*There's some weird, non-conclusive evidence that William and Kate's Maldives vacation might have just been some fancy "discounted" (or free) give-away ("royal perk"). There are reports that The Cheval Blanc, the Maldives resort, got a huge bump in tourist interest and web hits following the news of Will & Kate's vacation, and some of the stories about the vacay read like vacation pamphlets or something straight from a press release. I'd really like to know: did Will and Kate pay for this vacation? Did they get a discount for their stay?
*William's going to need to rest up this weekend, because he has to finish up his Cambridge "bespoke program" next week. Hahahaha. He's not getting any grades or anything, and it's pretty obvious he doesn't give a crap. The whole "bespoke program" was just a scam to avoid working (plus, there were cute university girls, right?).
*The Guardian is going hard after the royals these days – there's something about Prince Charles writing letters to members of the government and it's become a huge issue of the Freedom of Information Act, something something. Well, The Guardian published this amazing editorial shade towards the whole royal family, which you can read here. The shade thrown at Kate in particular is… amaze-balls. My favorite quote is this: "Why so many holidays? I think the duchess is being "eased" into what we must call "work". Royal status is, for her, some kind of terrible predicament that fell on her: a price for true love, a fairytale might say, that can only be soothed with eternal holidays and a life lived predominantly under a hair dryer. But they all do this. They spend like plutocrats and look like victims."
*And finally, more details about this epic tour to New Zealand and Australia. The royal press office must be pivoting to this trip whenever the press is particularly bad. It's almost like three weeks of work in April is supposed to make up for three months of nothing beforehand. Anyway, Us Weekly reports that the Queen is lending Kate a lot of jewelry for the trip but "Kate won't be wearing tiaras on the tour." Probably because the Queen saw how poorly Kate arranged that beautiful diamond necklace last month.
*Us Weekly also says that Kate "has been allowed to pick out as many items as she needs. She's working with a wardrobe coordinator to put together her outfits. A number of outfits she's wearing on the tour are off-the-rack pieces, however they're being tailored to her body shape. The Queen's dress maker, Angela Kelly, and her team have been involved in a lot of the wardrobe prep." Kate is like Duchess Barbie, right? All she cares about is coordinating jewelry to clothes… which is a super-fun activity, granted. But this counts as "work" for Kate. This is a chore for her. She's probably super-exhausted having to go shopping for all of the clothes she needs AND then trying to figure out what jewelry she should wear. She needs another vacation!
Last thing… the Queen's dress maker is "involved" with Kate's tour style now? Do you think that's the Queen's way of ensuring that there are no more "Marilyn Moments"?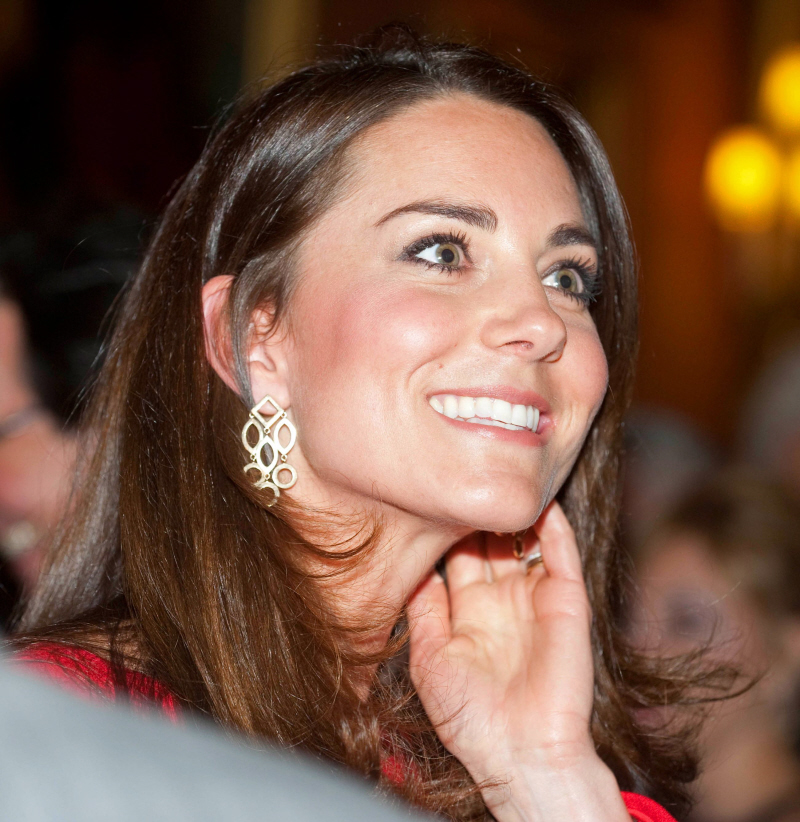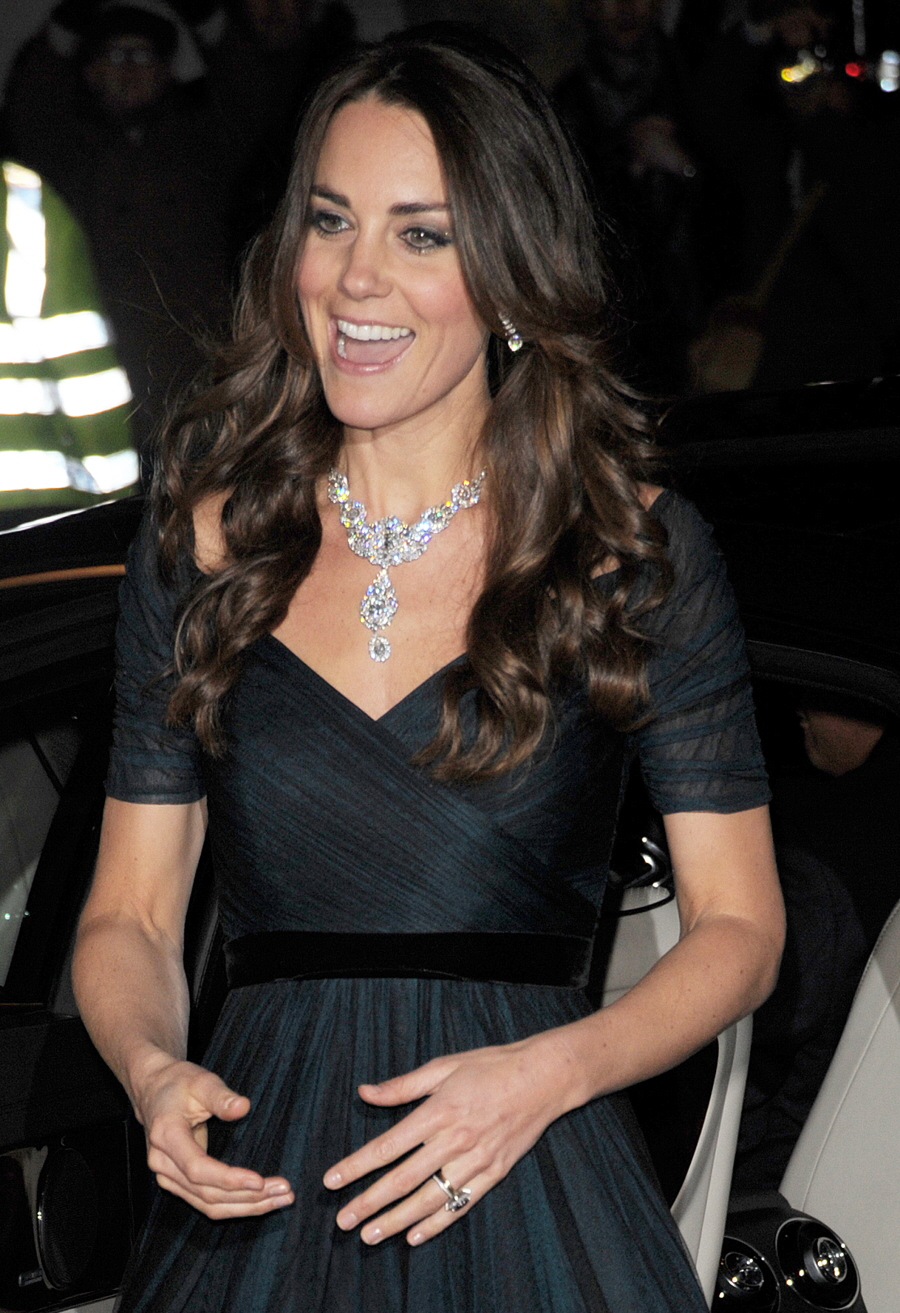 Photos courtesy of WENN.