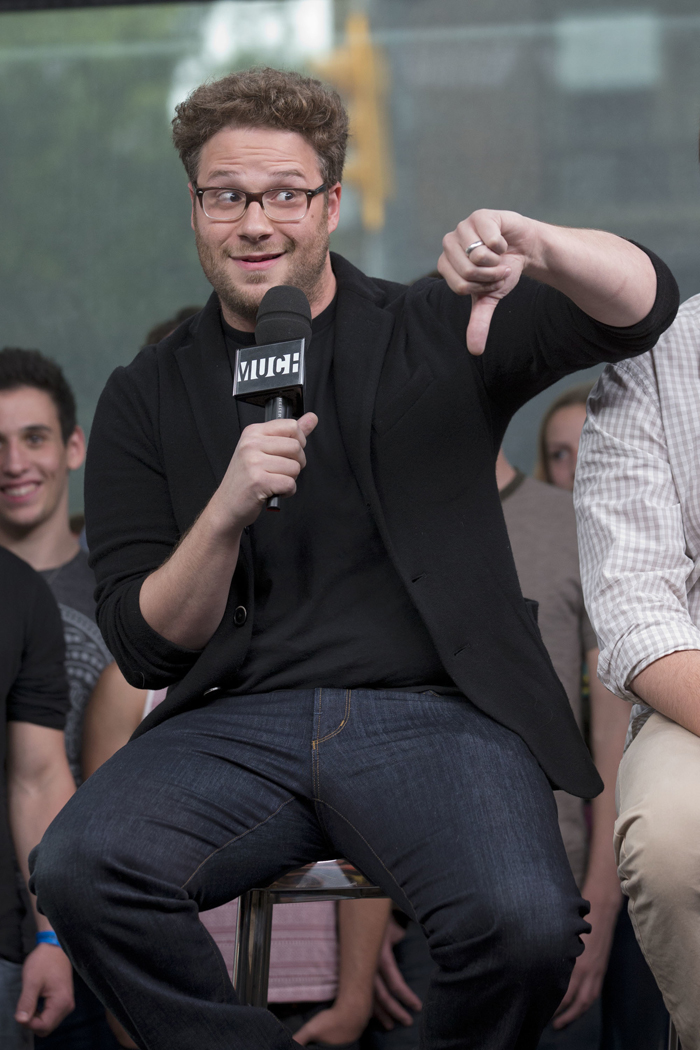 This is a wonderful treat, darlings. I'm writing about Justin Bieber while enjoying the freedom of not posting any Justin Bieber photos! Consider this a day free from the swaggy face, which shall return soon in all its pouty glory.
Most people were disgusted by Justin Bieber's recent whiny deposition tapes. I wasn't too surprised because I've been saggy-pants deep in Bieber intrigue. Nothing I hear about him shocks me at this point, but a lot of folks were alarmed to see confirmation of the bratty reputation. Seth Rogen wasn't impressed by Bieber's behavior at all. Seth tweeted and deleted his feelings, but he discussed the matter on Bravo's Watch What Happens Live show. It wasn't pretty:
Seth is not team swag:"In my opinion, Justin Bieber is a piece of sh-t. He seems like he's obnoxious and ungrateful, insincere, and he puts people's lives at danger and overall he acts like a piece of sh-t."

On his Bound 2 parody: "I've seen both Kim and Kanye since that video came out, actually. And they both think it's really funny, thank God! I was worried because I'm a big Kanye West fan, like a huge Kanye West fan. I saw him in New York, And [he] pointed to my wife [Lauren Miller], like 'how come she wasn't on the motorcycle?' But he was pleased and humored by the experience."
[From Bravo's Watch What Happens Live]
Seth speaks the truth. No argument there. Seth decided (later in the episode) to out a bunch of celebrities who have smoked pot with him. The "yes" group includes Paul Rudd, Snoop Dogg, Sarah Silverman ("many times"), and Jonah Hill. Seth also claims to have talked about pot with Barbra Streisand although they've never smoked together. The biggest surprise? Seth says that he's never smoked with James Franco because James isn't into pot. Really? I find it hard to believe that James and Seth didn't conceive the Bound 2 parody while high. The guy who has declared his butt is ART does not smoke weed. Huh.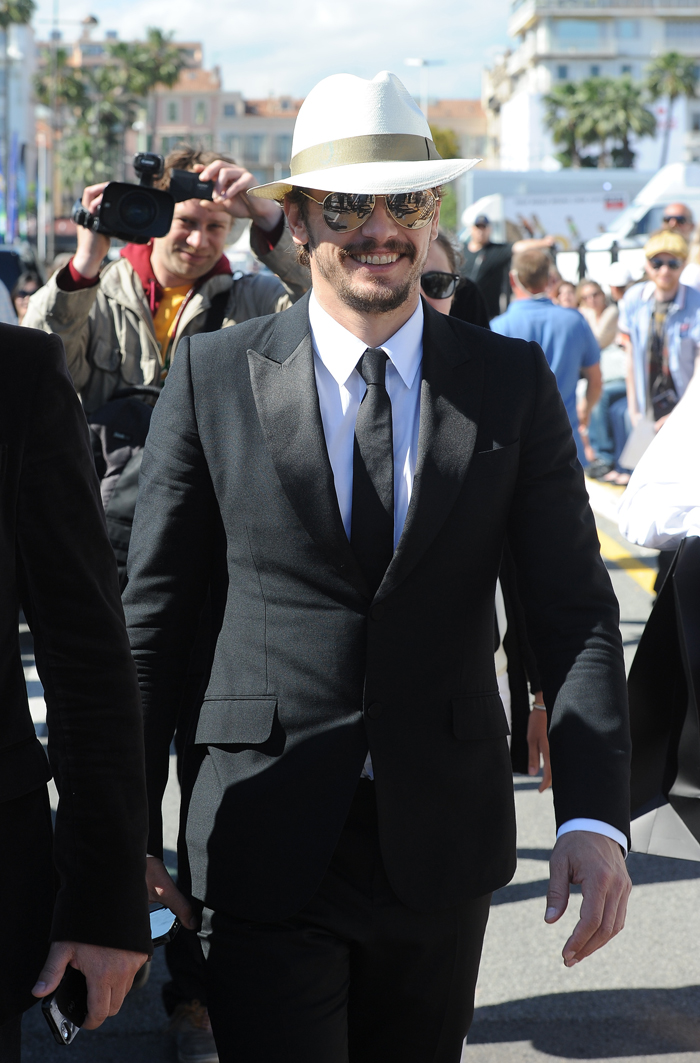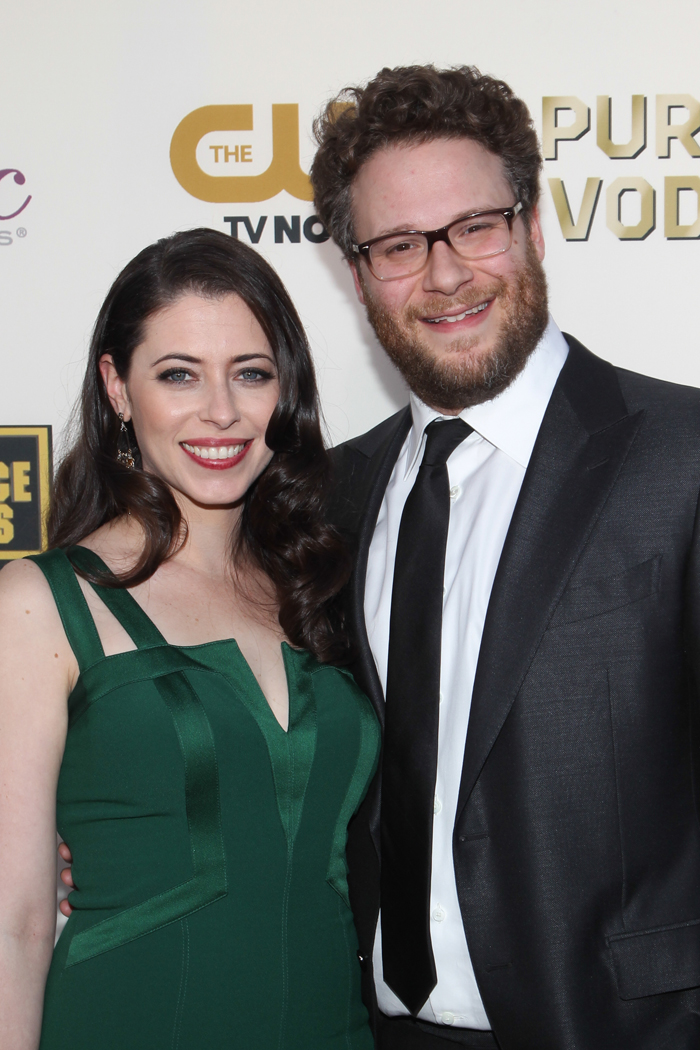 Photos courtesy of WENN