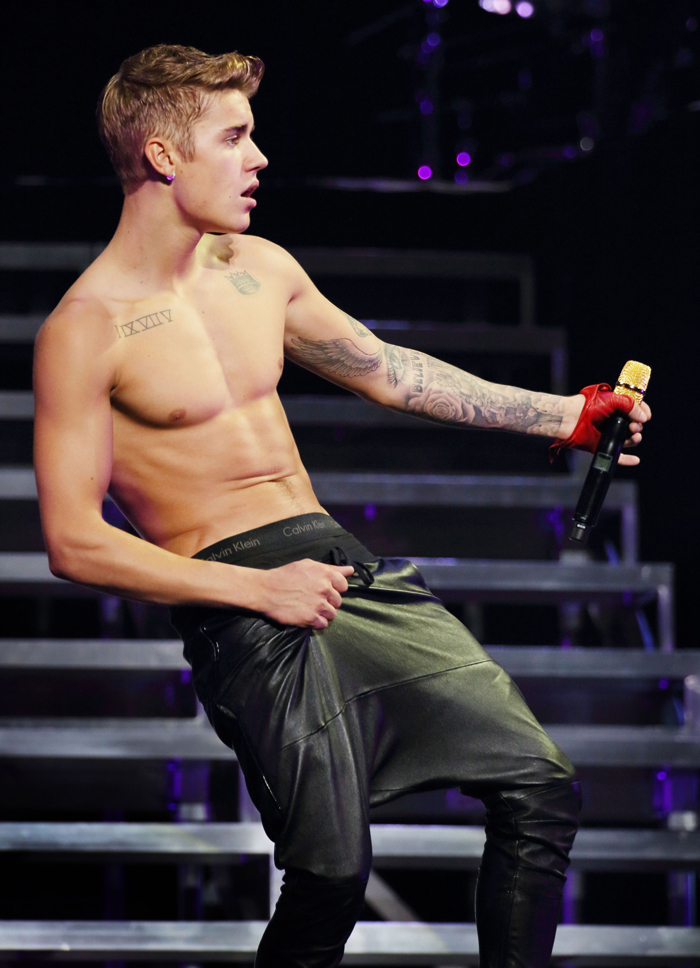 I'm not surprised by this story at all. It honestly wouldn't be a big deal if Justin Bieber hadn't turned it into one. The swaggy one was forced to give out-of-court testimony at a Miami deposition in a civil suit involving his bodyguard beating up a photog. TMZ got ahold of the depo tapes, and this kid is as big of an a-hole as we all expected. We alreday talked about how Biebs stormed out in a huff when he was asked about Selena Gomez: "Don't ask me about her again." Then he ripped off his mic and left the building.
Who knows why asking Bieber about Selena is even relevant to the case? The lawyer tried to link Justin's feelings about Selena to their prior discussions about paparazzi. I think they're trying to bring up the hilarious 2012 incident where Justin got into a physical altercation with a pap. They lawyers also asked him about his discussions with Scooter Braun about paps, and the response was "No, this seems like a 16 minute interview."
Bieber threw attitude during the entire discussion. He compared the lawyer's questions to those of Katie Couric from 60 Minutes (?). He kept pointing at the lawyers and at one point, said, "I don't have to listen to anything you have to say." He claims Usher did not discover him. YouTube discovered him! Then Swag tried to say he was instrumental to his own success, but instead, it came out, "I was detrimental to my own career."
Here are all the tapes released by TMZ. It's basically a parade of deep breaths, noisy water drinking, and lifted eyebrows. Team Swag is on the defensive, but nothing will come of this but uncomfortable laughter.
Photos courtesy of Fame/Flynet & WENN