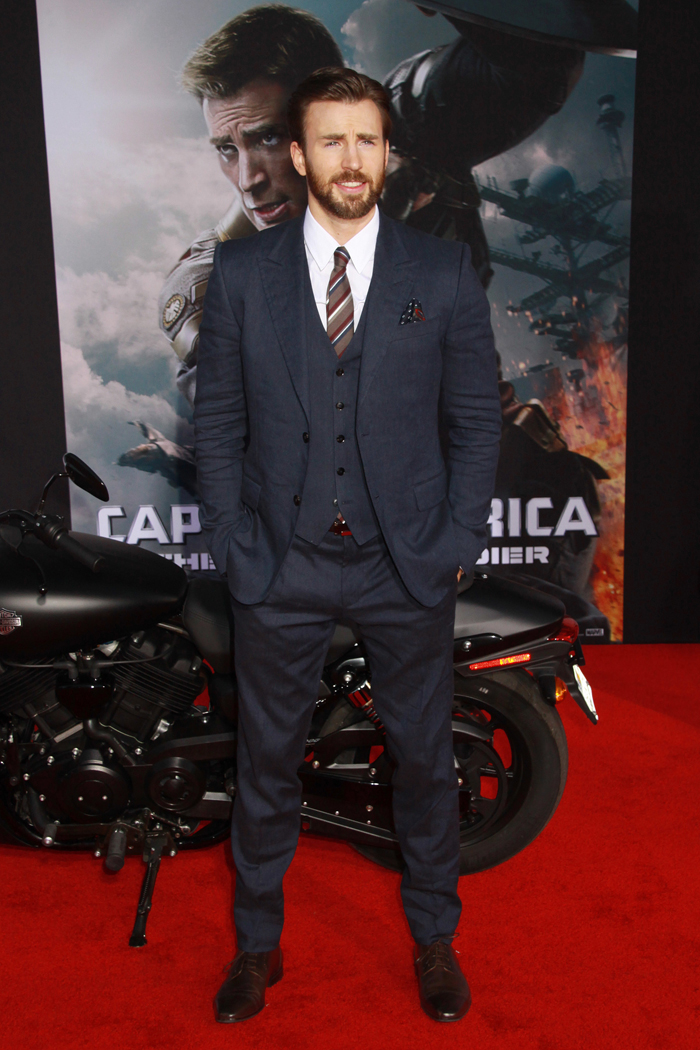 Kaiser's already covered Scarlett Johansson's tiny Armani bump at the premiere of Captain America: The Winter Soldier in LA. The men were a bit of fun too. Chris Evans managed to put some heart into it and show up for his big premiere. He seems to favor three-piece suits, and this shiny blue one looks good. The beard is working, right? The douche glasses are not working (they never work for him).
Chris brought his mom as his date! That's what all the playas do. Remember, ladies. Chris is single now. I shouldn't be so catty. His mom looks awesome. I'd be really proud if my son was Cap. I'd also encourage my son to step back, look at the big picture, and realize that — as far as comic book movies go — he the star of one of the better ones. Chris will be fine.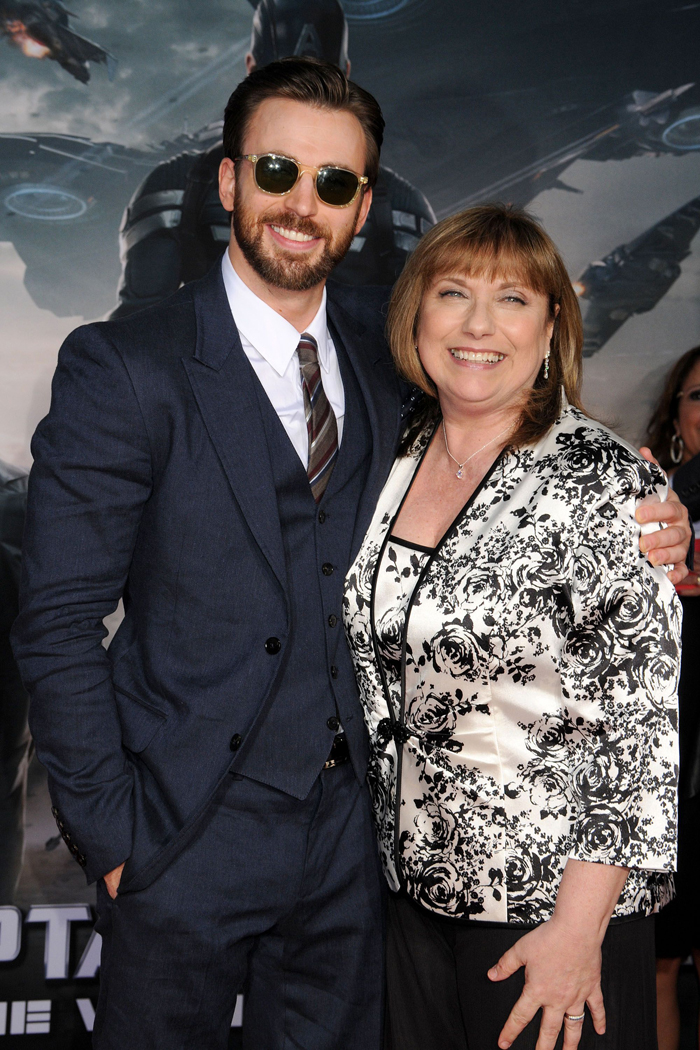 The other guys on the red carpet were much more enthusiastic than their leading man. Anthony Mackie looks so fine leaning up against that bike. Just picture him letting out a "Hey, girl. Wanna go for a ride?" as you strut by him. Jeremy Renner looks very Renner-y. I'm suffering from a little Renner burnout. He's everywhere! Samuel L. Jackson is playing the role of the goofball, which is fun considering his Nick Fury character is always such a hardass. Sebastian Stan is my pick of the evening. He's MINE. You ladies can have Chris. I may take him back next week.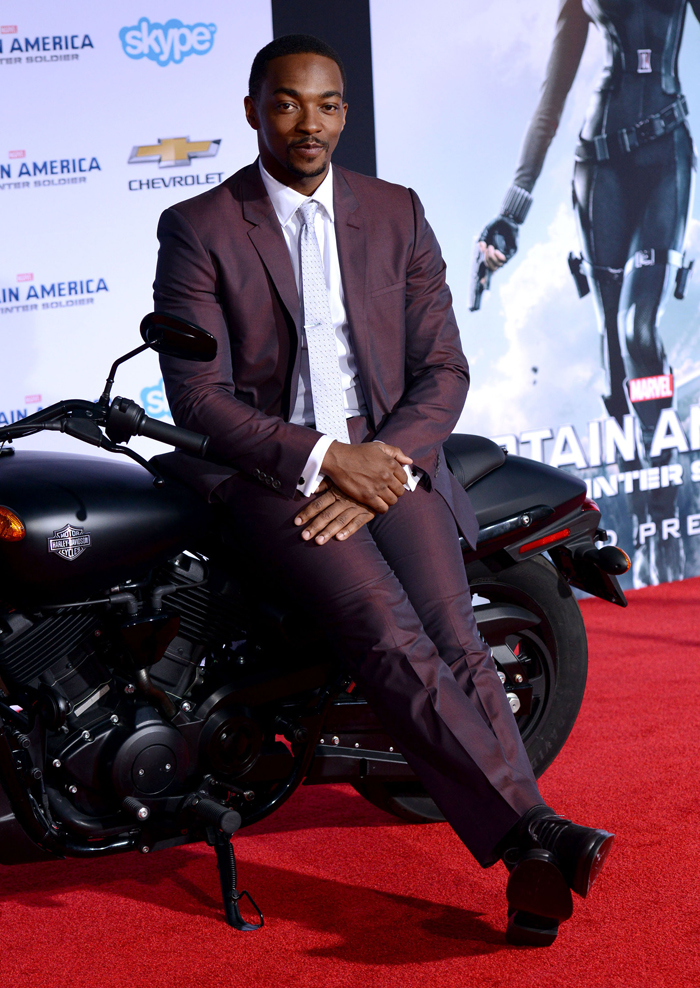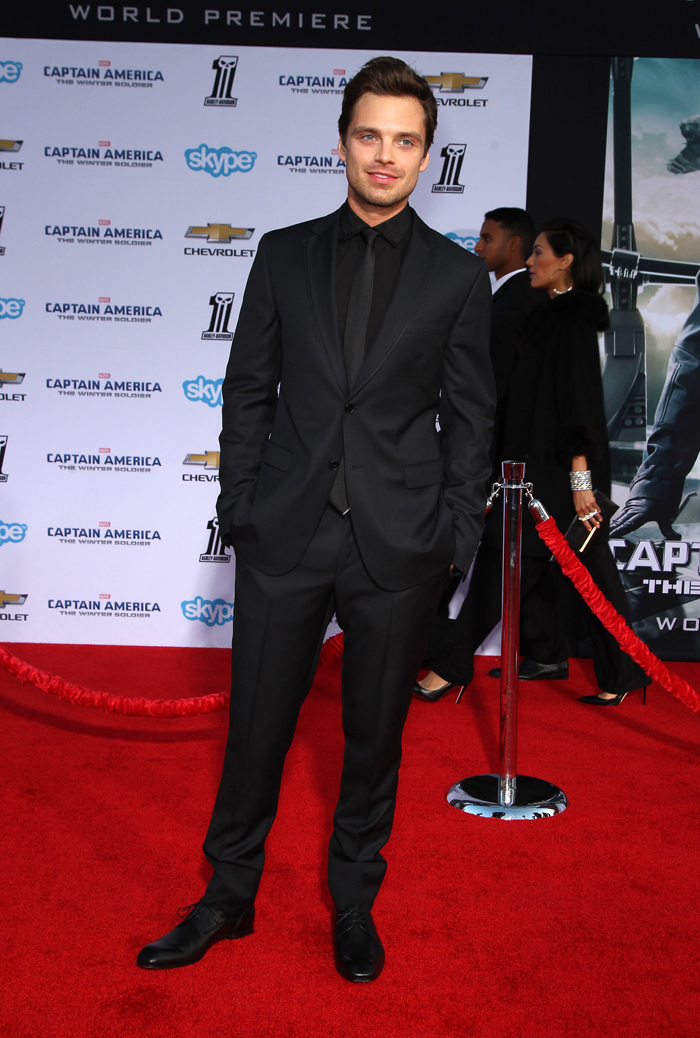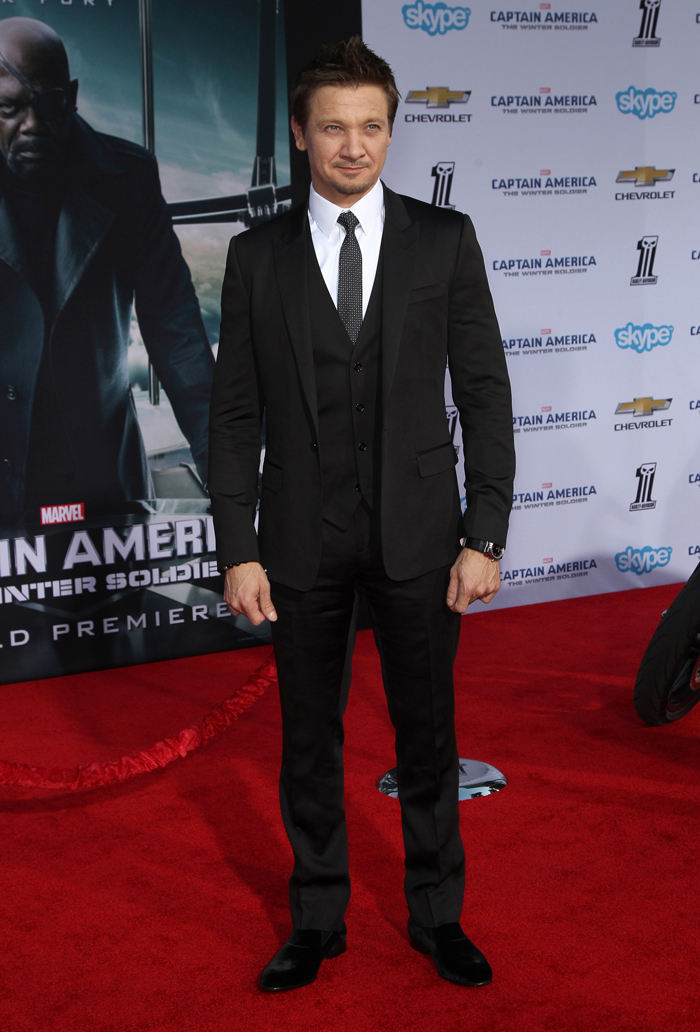 Photos courtesy of Fame/Flynet & WENN