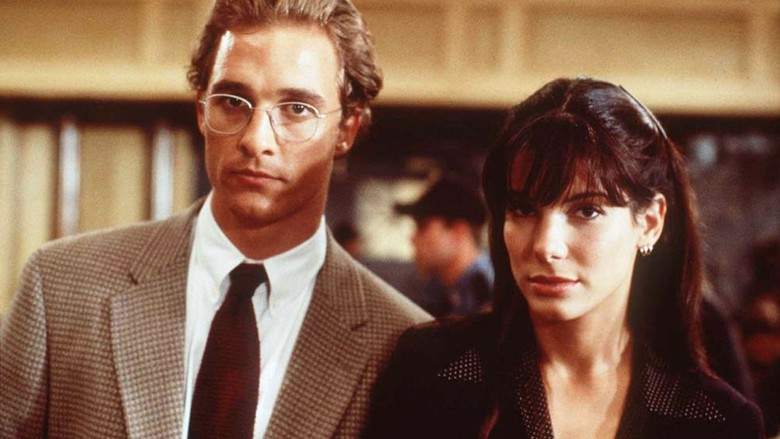 Sycamore Row promised a stunning legal mystery from the mind of John Grisham. The book is a direct sequel to Grisham's 1989 novel, A Time To Kill, which was adapted into a successful 1996 movie starring Matthew McConaughey as Jake Brigance. For that reason, all of Brigance's dialogue in the sequel arrived in the McConaughey voice. That's not a bad thing, but it was somewhat distracting because McConaughey usually makes me giggle. This is not John Grisham's fault of course.
Sycamore Row picks up a few years after the first book's conclusion. Brigance is still living with the aftermath of defending Carl Lee Hailey. Brigance lost his home and his dog during an arson attack targeting his family. White racists still seek to make his life miserable, and the sheriff must leave a patrol outside Brigance's rented home just so his family can sllep at night. Brigance is also struggling to drum up some legal business. He's dealing with the let down from going from a high-profile case to a series of everyday filler cases.
The book starts out with a mysterious bang when a wealthy man suffering from terminal cancer (Seth Hubbard) hangs himself and leaves the vast majority of his $20 million estate to his black caretaker (Lettie Lang). Hubbard hires Brigance as his estate lawyer by sending him a posthumous letter and holographic will. Hubbard wants Brigance to probate his estate and make sure his estranged family gets nothing. That part fascinated me because Hubbard instructed Brigance to let Hubbard's children attend the funeral unaware and pretend to mourn him. Once the new will is revealed, the opposing sides try to discredit Lettie and show that she coerced Hubbard to change his will for her.
The book begins well and is rather engrossing until various lawyers start inserting themselves into the fray. Once discovery (along with all of the legal intricacies) begins, the book starts to lose momentum. There is little to no suspense to the plot, and while Lettie makes a formidable character to root for, there's no doubt that she will eventually prevail and inherit millions. The twist is fitting but predictable, and I feel like Grisham wrote this book in his sleep. It was one of those "what if?" books. What if Grisham revisited the career of Jake Brigance? Well we find out that life is a lot less exciting for Brigance when he's probating a will than when he defended an alleged murderer. The final trial scene is emotional but nowhere near as breathtaking as in A Time To Kill. Grisham couldn't have topped that one anyway. He should have left Brigance in the Hall of Fame where he belonged.
Sycamore Row isn't awful, but it won't interest many people who aren't major John Grisham fans already. I enjoyed parts of it, but Grisham easily could have cut the text down to novella size and ended up with a tighter product.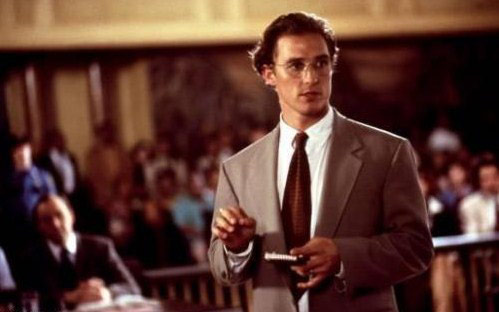 Celebitchy's take (with spoilers)
I agree with Bedhead's opinion on the length and unnecessary details in this book. There were too many characters, and it seemed like Grisham worked hard to portray the realistic messiness of an estate settlement at the expense of the plot. I did find the mystery at the core much more interesting than Bedhead did. There were real moments when I thought the narrative was going to shift and to implicate Lettie. Mysterious figures would pop up with the promise of holding deep family secrets and motivations. With Grisham, you never know who is pulling the strings, and who will end up triumphant.
I am a Grisham fan. Although I love how he weaves a story with unique characters, I often find his endings too cut and dried. In Sycamore Row, we learned that Seth Hubbard wanted his death to right a horrible wrong that he witnessed as a child. Like the jury, we were left with no other conclusion about Hubbard's intention, but it came as a surprise. I wanted to know more about the man who gave the middle finger to his kids by leaving a small fortune to an employee he kept at arm's length. Instead we met all sorts of other characters who came and went without leaving much of an impact.
Our next book club selection is Gillian Flynn's Dark Places, we'll discuss it on April 16th!