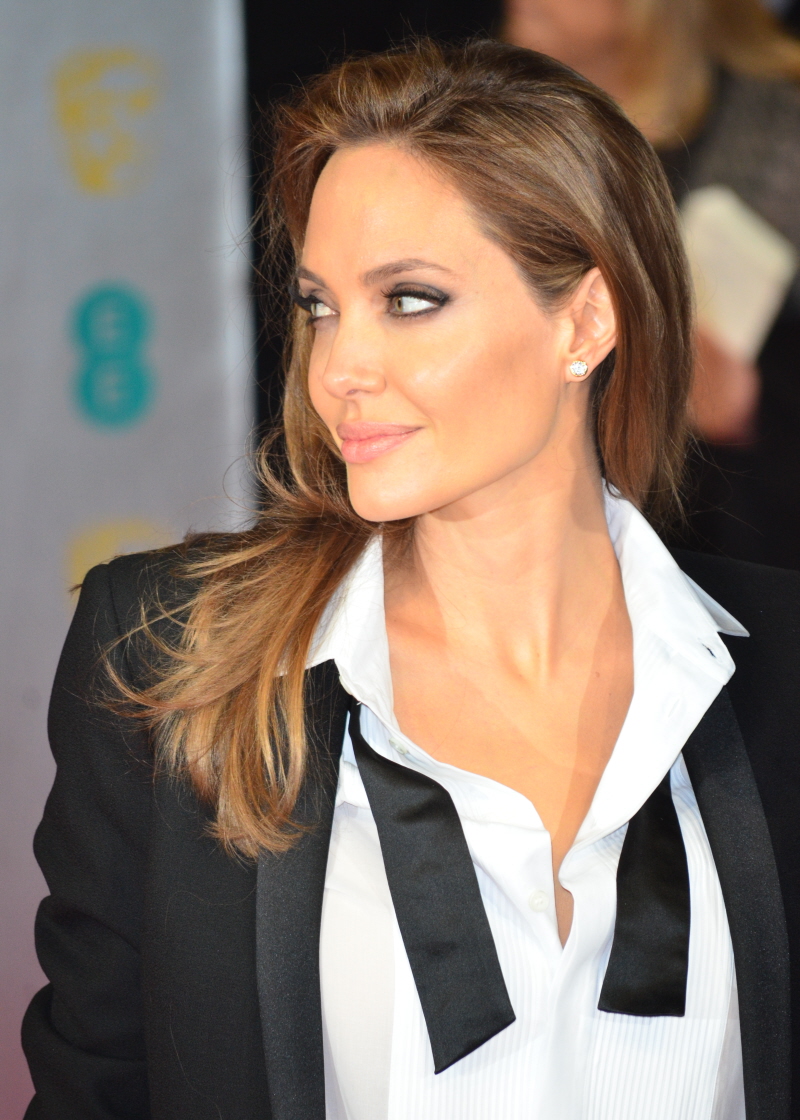 To do some early promotion on Maleficent, Angelina Jolie gave a lengthy interview to Entertainment Weekly a few weeks ago, but she also gave a short little interview to USA Today specifically to promote the new teaser in which we get to see Maleficent's magnificent wings. To film the stuff where Angelina is flying around, Angelina was obviously rigged up on wires (controversial theory: maybe she can fly in real life?!). To do all of the wire work, Angelina had to get stronger. Which is why we get this wonderful confession:
…Angelina Jolie reveals what it was like to fly with her wings in in the classic tale's reboot — and the workout she begrudgingly agreed to. Hooked up on rigs in full costume (yes, even those horns) on set at Pinewood Studios, "you're almost like a puppet with all these people moving (beneath you)," says Jolie. "When you go to the left or the right all of you have to move together. It's a big dance with a lot of people."

How did she pull it off? Well, through a regimen Jolie admits she eschews. Jolie's longtime stunt coordinator Eunice Huthart (a close friend, who is also godmother to Shiloh Jolie-Pitt) slowed down and intensified her workouts. "She made me do yoga. And I have no patience for yoga," says Jolie. "It's not something I do easily, because I'm not a still person. But I was forced to do yoga because (to fly) you have to have your core strength to be able to hold yourself."
I feel like Angelina is aware enough to know that Jennifer Aniston is all about yoga and that Aniston talks about her love of yoga in pretty much every interview. Do you think that entered into Angelina's thought process at all here? "I have no patience for yoga." I can see that. I bet Angelina would prefer to box, lift weights and maybe do some martial arts. That seems more her style.
Here are some new teasers/trailers from Maleficent. The first is a teaser about Maleficent's stolen wings! THE WINGS ARE BADASS.
Here's the "Legacy Trailer" – they mash up the cartoon with the live-action stuff. This makes it seem like they're trying really hard to get little kids to go see this film… so they can scare the sh-t out of those children.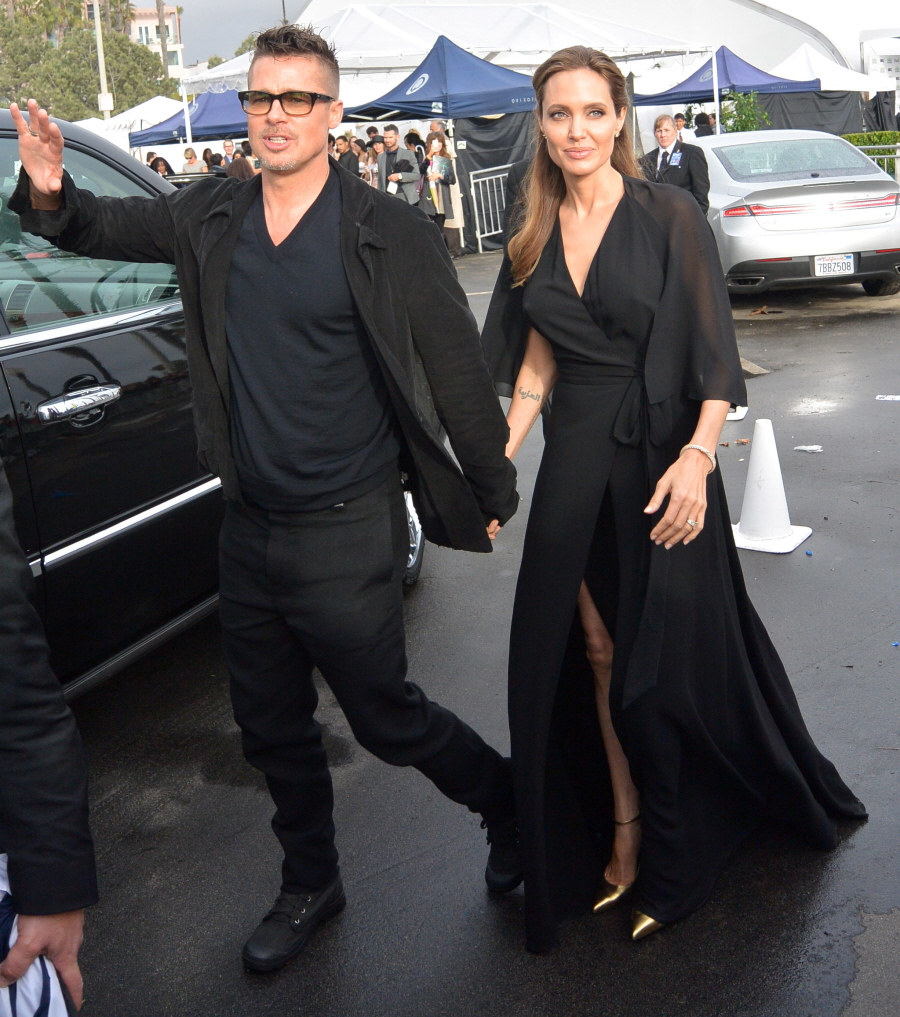 Photos courtesy of WENN.