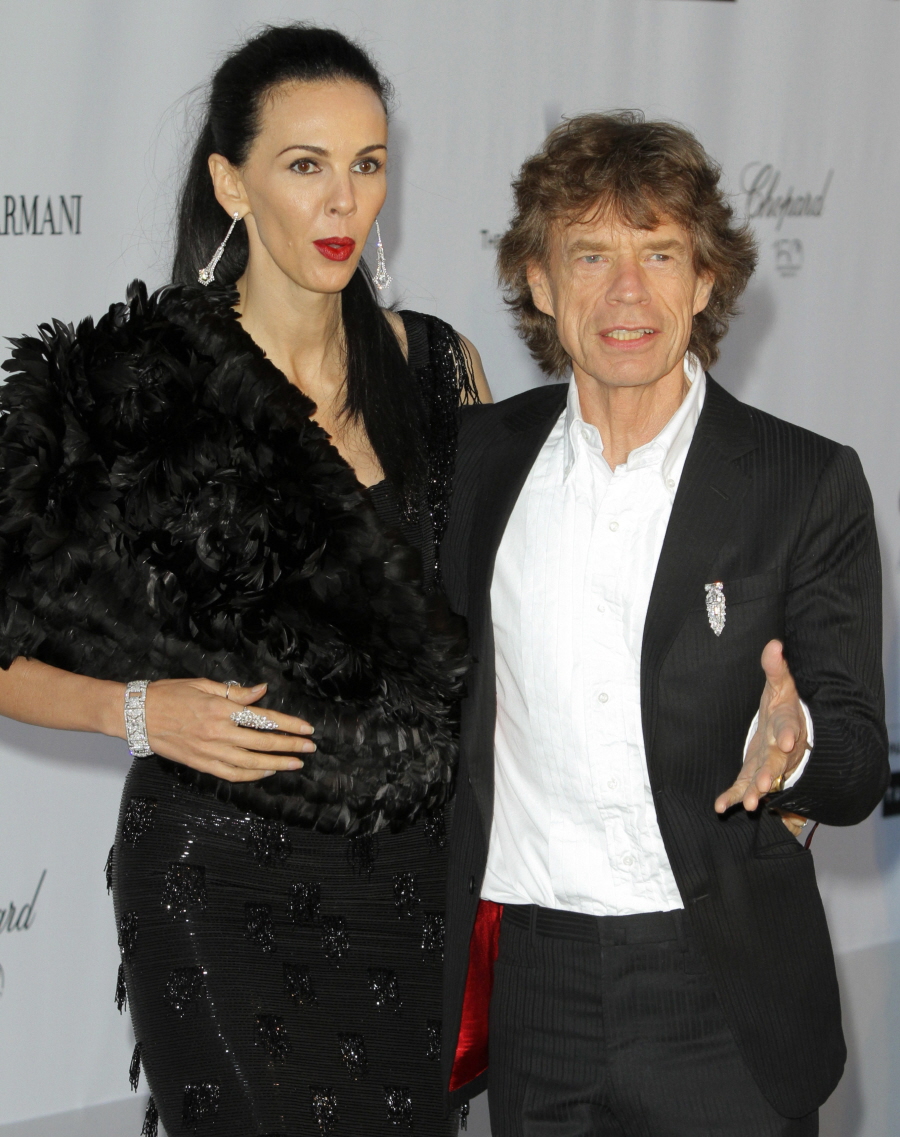 As we discussed yesterday, L'Wren Scott seems to have hanged herself in her NYC apartment yesterday morning. It is an utter tragedy of a talented and beloved fashion designer, and tweets and statements have been pouring in since the news came out. Still, there are questions – as there always are when someone takes their own life – as to L'Wren's last days and weeks leading up to her tragic decision. Very quickly after L'Wren's death was announced, The Daily Mail pointed out that L'Wren was in serious debt. She apparently overextended herself to the tune of $6 million.
L'Wren Scott has been found dead after hanging herself in her Manhattan apartment on Monday morning. Scott was said to be distraught and 'embarrassed' over her failing business, as she owed nearly $6million to creditors, MailOnline can reveal. A spokesman for Mick Jagger said the singer, who is in Australia as part of the Rolling Stones tour, was 'completely shocked and devastated' following the news of her death. When asked if they were still in a relationship at the time of her death, he replied 'of course'.

One [friend] said that she had been avoiding their calls and acting strangely of late.

'They've known that something was going on, and it's been going on for at least a week,' a friend told the paper.

The shocking suicide comes after the striking stylist was forced to cancel her London Fashion Week show at the last minute in January, which she blamed on fabrics that arrived too late for samples to be sewn in time for the event.

And now we can reveal that the 6ft 3ins tall brunette – who had always refused financial help from Mick Jagger – was hemorraging cash. The latest accounts for her business, filed in the UK in October 2013, show that the company, LS Fashion LTD, had a deficit of $5,899,548 (4,237,164 Euros), with the designer owing creditors $7.641 million (euros 5,488,125).

However, in recent years, her company's debts had doubled year-on-year – a downward spiral that showed no sign of stopping. In 2009, the debt stood at $2,120,015.67, and by 2010 it had grown to $3,063,160.87.

The issues surrounding her company, which was incorporated in July 2006, are the real reason she called off her show, a source said, as she could not even afford to put on the fashion show. Records show that Scott's apartment was bought for $5.6million in 2010 by a holding company called Scottland Management. A 2012 mortgage for $1.25million was paid off last year. In October last year, it appeared as though L'Wren was trying to stem the financial chaos after she appointed her adopted brother, Randall Ivan Bambrough – who still lives in her homestate of Utah – as a director to her company.
While the debt issue is an interesting and tragic "reason" for her suicide, I still find it difficult to believe that this was the only issue. Many fashion designers are always in and out of debt. I mean, how many fortunes has Isaac Mizrahi made and lost over the years? L'Wren still had a quality brand worn by A-listers, and she would have been able to pull herself out of debt within a few years, I believe.
As for Mick and L'Wren… there's a lot of gossip around the idea that Mick had either broken up with her recently or that he was openly cheating on her. The gossip seems to have started with a report from the NY Post, who claimed that Mick had dumped L'Wren very recently. While I wouldn't have any problem believing that Mick was cheating (he's cheated on every girlfriend or wife he's ever had), I take it at face value that he says that they were still together. Some law enforcement source referred to Jagger as L'Wren's "former boyfriend" but Jagger's rep has been issuing denials all over the place, saying, "A split between Mick Jagger and L'Wren Scott is 100 percent untrue. There is absolutely no basis in fact to this story. It is a horrible and inaccurate piece of gossip during this very tragic time for Mick." The Rolling Stones have also delayed a concert in Perth, Australia because (I'm assuming) Mick is on his way to NYC.
The Daily Mail also has a newer story about how L'Wren really wanted to marry Mick and she was quite let down that he never asked. A source claims, "L'Wren was really quite troubled and there were some issues over Mick and her standing in the family. It seems she suffered from depression." The Mail's sources also say that L'Wren had "harmed herself" about a month ago and it was "hushed up." Lord, this is so sad.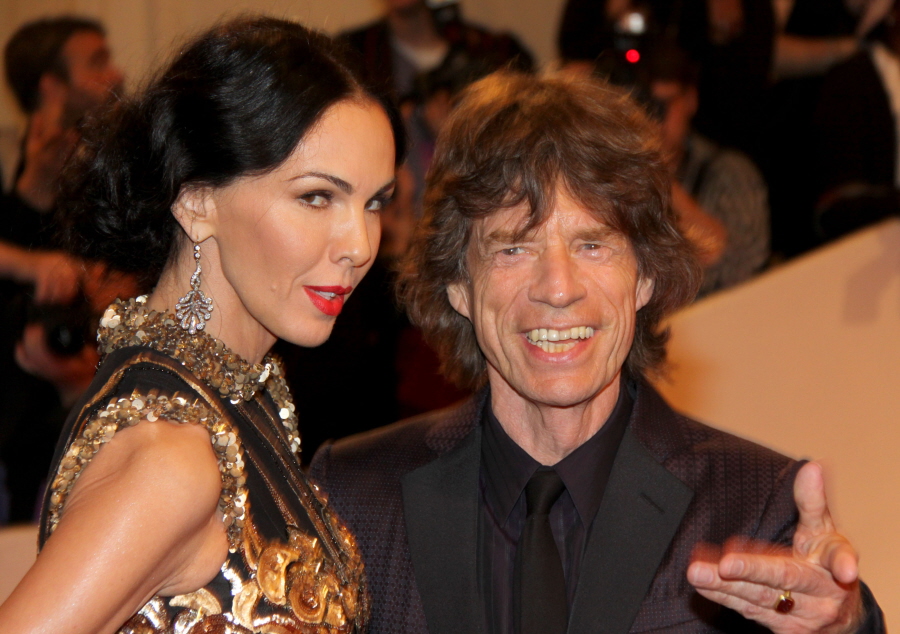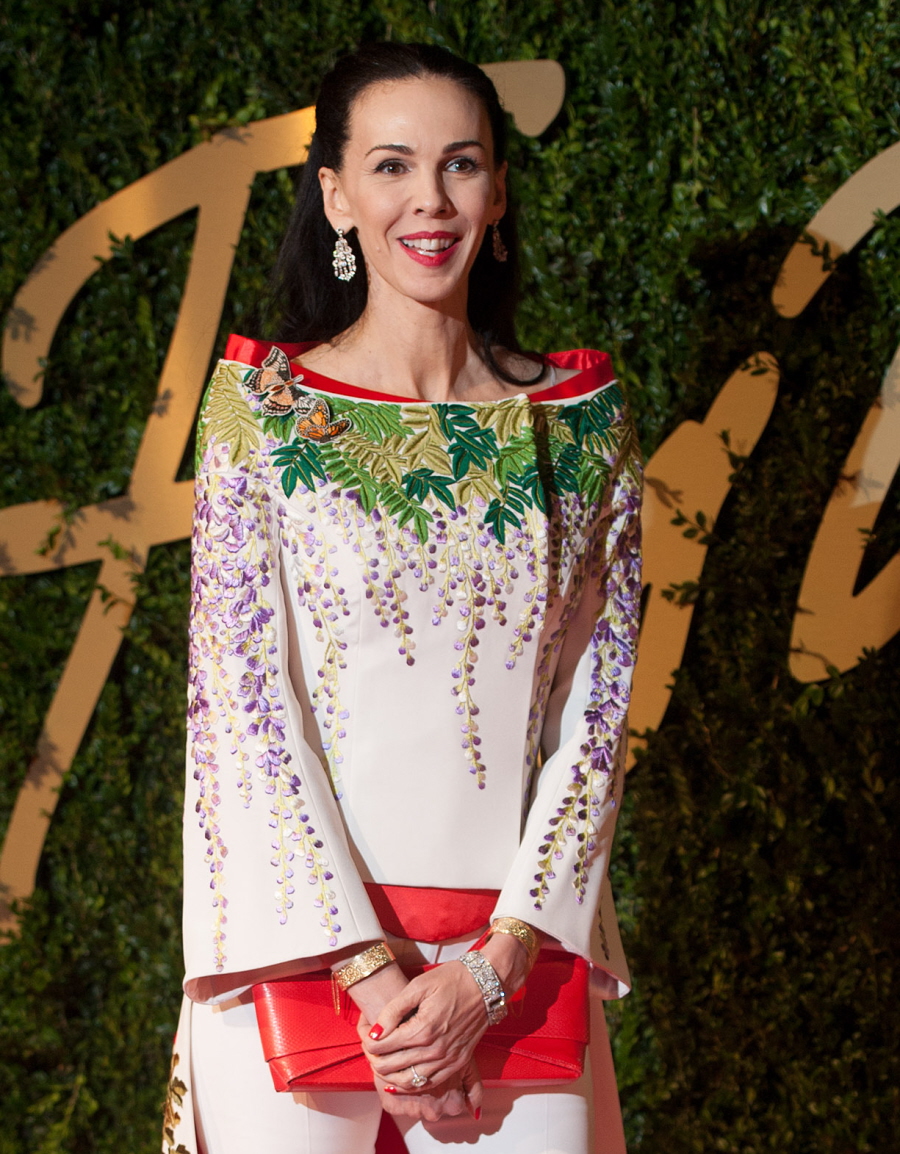 Photos courtesy of WENN.