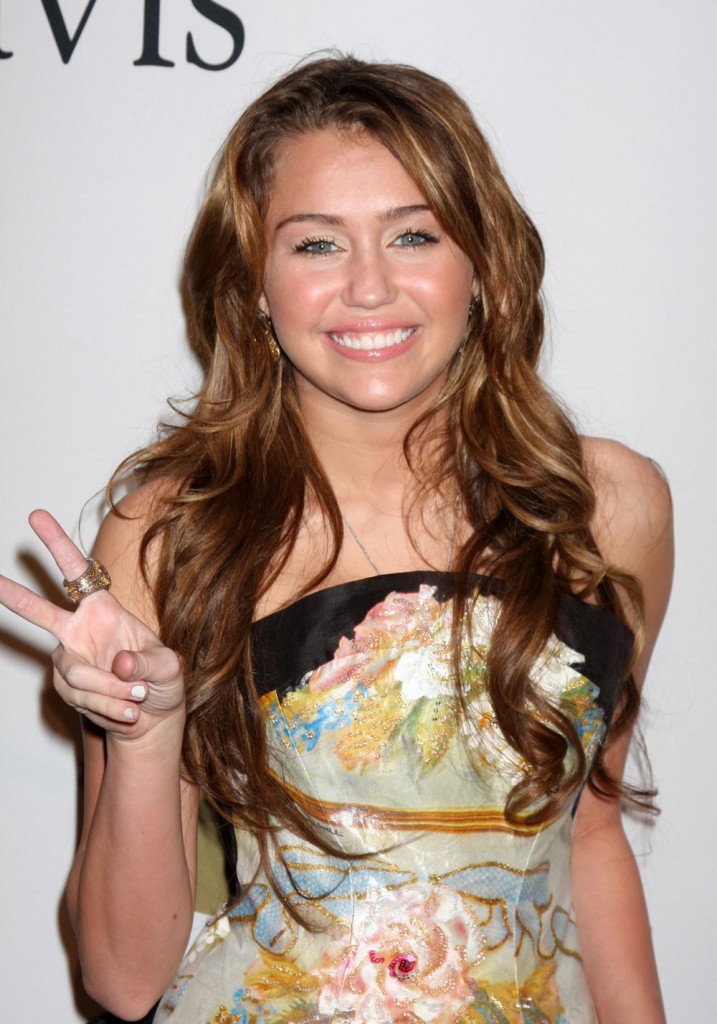 First came the photo of Miley Cyrus, with her friends, making "slant eyes" for the camera. Then the Organization of Chinese Americans (OCA) accused Miley of anti-Asian racism. After that Miley gave a total non-apology about how she was just making "goofy faces" and how people were just trying to rip her down like they did to Britney Spears. The words "I'm sorry for those I offended" appeared nowhere.
After that, the OCA issued another statement, calling Miley out on pretty much everything. The OCA demanded a real apology, and now it looks like they got it. Miley posted an apology on her fansite and she actually used the words "sorry" and "offended". Finally! OK! Magazine has more:
The controversy surrounding a photo featuring Miley Cyrus and a group of friends slanting their eyes and seemingly mocking Asian people just won't die.

On Monday, the 16-year-old Hannah Montana star released another apology for her actions in the leaked photo, after the Organization of Chinese Americans and several others reportedly didn't buy her first attempt at 'I'm sorry.'

On her official fansite, Miley wrote the following message today:

"I want to thank all of my fans for their support not only this week, but always! I really wanted to stress how sorry I am if the photo of me with my friends offended anyone. I have learned a valuable lesson from this and know that sometimes my actions can be unintentionally hurtful. I know everything is part of God's [ultimate] plan, and mistakes happen so that eventually I will become the [woman] He aspires me to be. Peace and love, Miles."

Now that sounds like an apology! You know–when the two words 'I'm' and 'Sorry' are used….
From OK! Magazine
I actually corrected Miley's spelling – she misspelled "ultimate" and "woman", which makes me think she might have actually written the apology herself. Of course, she could have been coerced by her management team or someone looking out for her career – a career that will be a lot fuller with the support of Asians. I'm not sure if I buy that Miley learned "a valuable lesson" from all of this, but at least she quieted her noisiest critics. For the time being.
Miley Cyrus is shown at Clive Davis' pre-Grammy party with her mom on 2/7/09. Credit: WENN