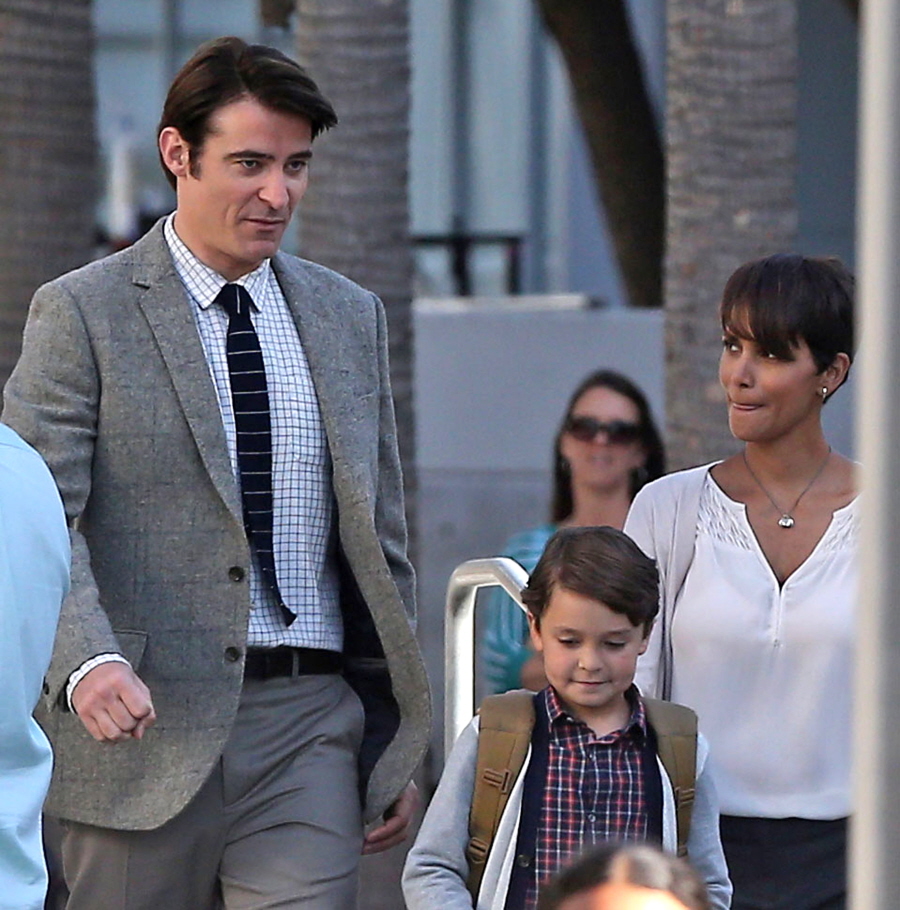 Here are some photos of Goran Visnjic and Halle Berry filming their new TV show, Extant, this week in LA. The NYDN claimed last week that Halle and Goran might be getting a little too close, and Olivier Martinez is very, very upset. Of course, there are rumors flying all over the place about Olivier and Halle. And I believe many of them. It's not too much of a stretch to believe that Halle has relationship drama, or that after several years with one guy, she's done with them. Olivier was out and about last week too – but he was solo. And wearing his wedding ring. So God knows. So… what's new?
Halle Berry and Olivier Martinez are one step closer to divorce! Insiders tell Star that after months of fighting, Olivier has moved out of their Beverly Hills home.

"Olivier thinks Halle is too focused on work and losing the baby weight instead of their family," says a source. "He's been crashing at a friend's house."

Olivier was spotted with a friend on March 12, at Halle's favorite restaurant RivaBella, and eyewitnesses say he seemed down.

"He kept messing with his wedding ring … he didn't say much."

Four days later, Olivier jetted out of LA alone. "Halle doesn't want him in the house unless he can be civil… at this point, the chances for a full reconciliation look grim."
[From Star Magazine, print edition]
Did you like the heavy-handed FORESHADOWING of Olivier playing with wedding ring? How trite. That being said… sure, I'll believe this. I'll believe that Olivier and Halle have been fighting a lot and that they're basically living apart. I'll also buy that he's left town, because why not? But… if this story is true and they've been fighting about how little time Halle has been spending with baby Maceo, how dumb is it for Olivier to leave the house? It's like, "OMG, I hate that you're such an awful working mother, I hate it so much I'm going to move out and never spend any time with you or the baby." Sack up and be an engaged father, Olivier. Stop complaining and let your lady make some $$$. Now, that being said, Olivier was smart to marry Halle. If and when they do breakup, he's going to have a much easier time with the custody issues, compared to what she put Gabriel Aubry through.
Goran Visnjic never complains about Halle not spending time with the baby.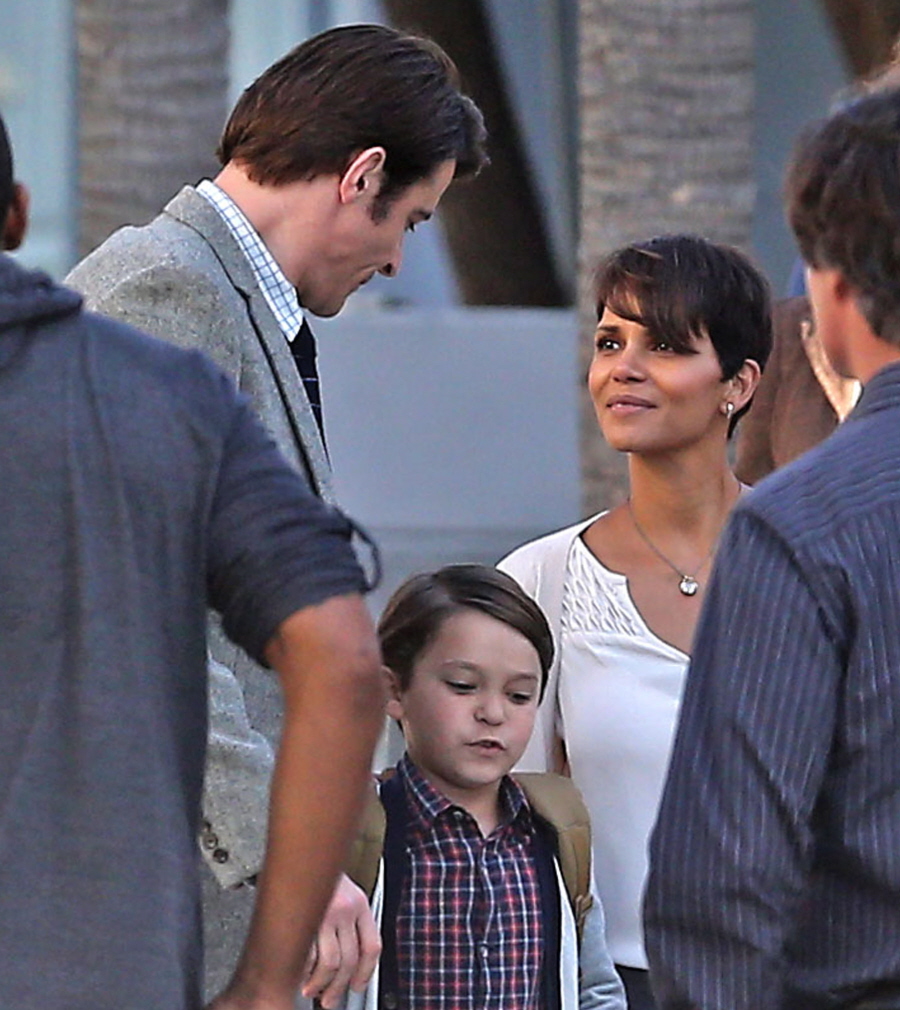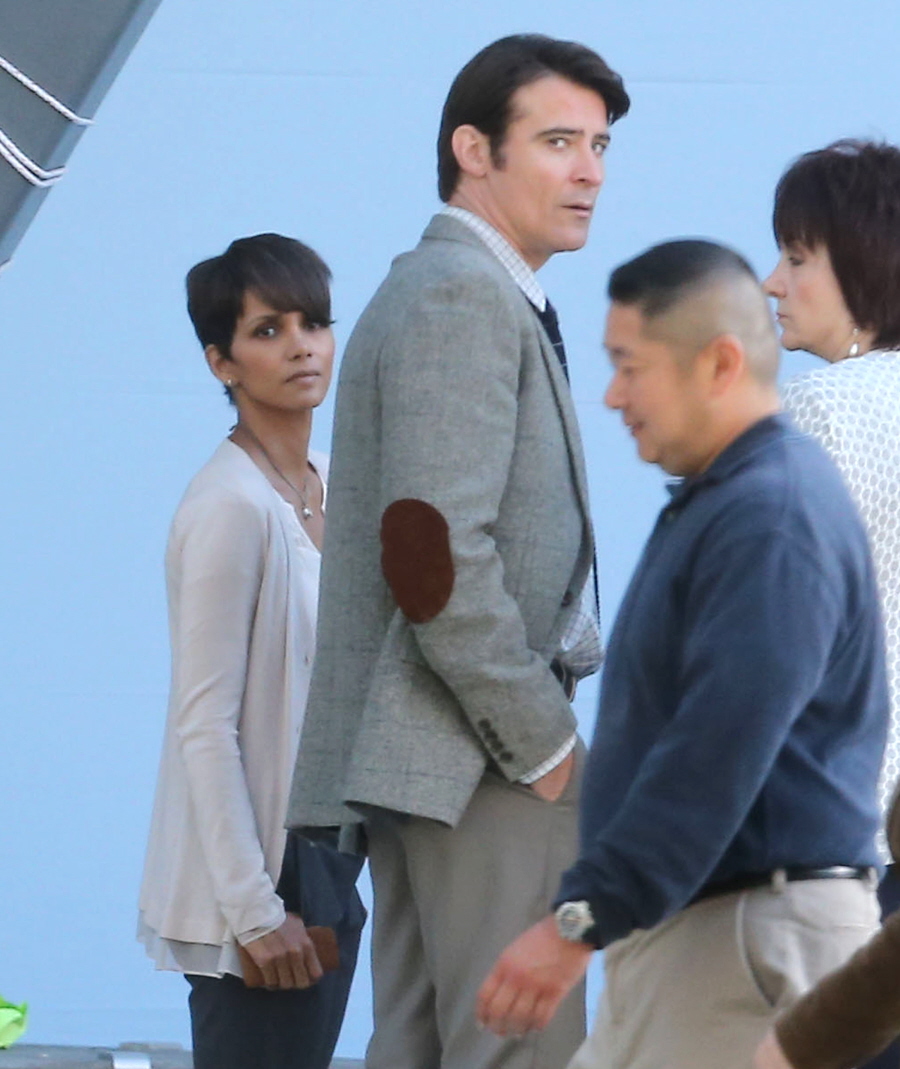 Photos courtesy of Fame/Flynet.