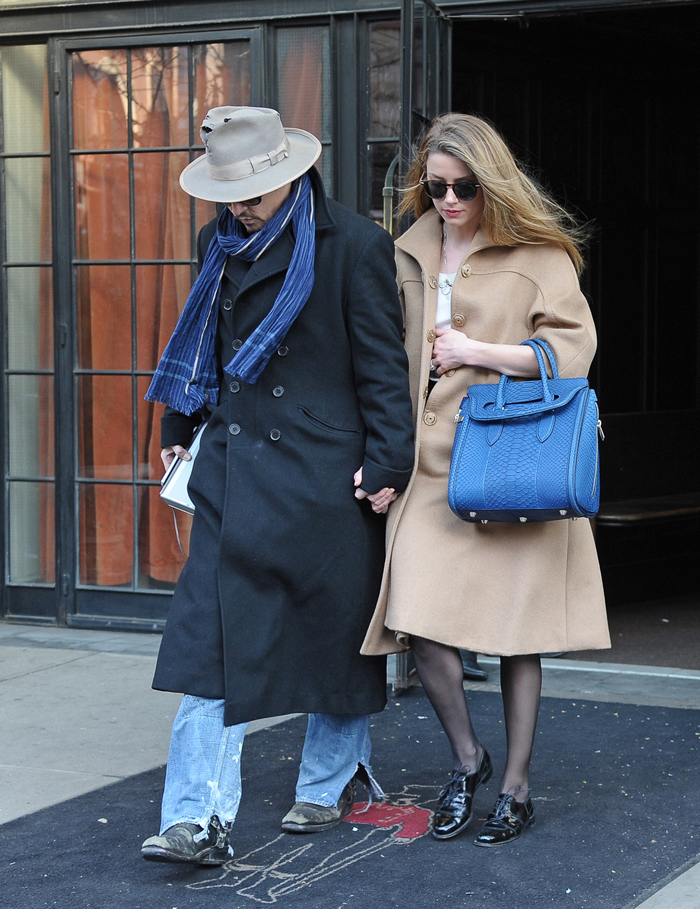 Here are some photos of Johnny Depp and Amber Heard exiting their NYC hotel over the weekend. Amber looks lovely and has coordinated some serious coat pr0n with a fetching blue handbag. Johnny looks an utter mess. The Scarf Monster has paired ratty looking jeans and boots with a chewed up hat. His overcoat would be fine, but he spilled something all over the front. The scarf is interesting. Did he and Amber plan the double shot of blue? One notable accessory that you may not have noticed is on Johnny's left ring finger. Yahoo! is calling it a "man-gagement" ring. Here's a slightly closer look at Johnny's new jewelry: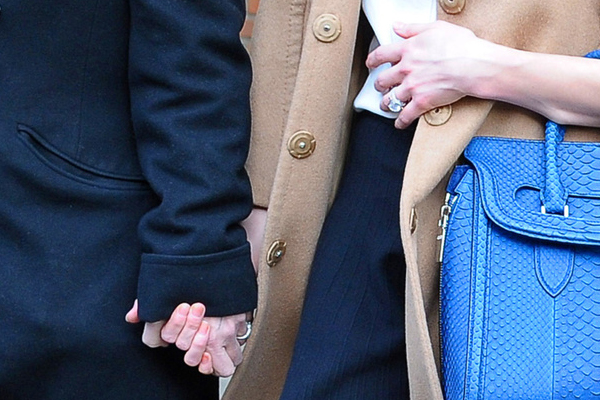 The shiny trinket is said to be a signet-style engagement ring. Johnny was reportedly wearing it at his celeb-filled engagement party. This led MTV UK to wonder whether Johnny and Amber had already gotten hitched on the sly. They are not yet married yet. Johnny is going all out for Amber when it happens. He is utterly devoted to her, and their nuptials will probably be a huge blowout event. Plus … I think Johnny must love the idea of wearing an engagement ring because he is crazy about accessorizing. This man accessorizes more in one week than I have in my entire life. Does wearing a man-gagement ring sound weird to you?
There's a "new" story circulating that some of you commented about on my last Depp-Heard post. (These two need a coupley nickname.) Johnny has allegedly been talking about retiring, but that's an old quote from his 2013 Rolling Stone interview. He said, "I'm kicking 50 right up the ass. I can't say that I'd want to be doing this for another 10 years." Don't be fooled. Johnny's not retiring anytime soon. It costs a lot of money to dress as shabbily as he does. Private islands are expensive to maintain too.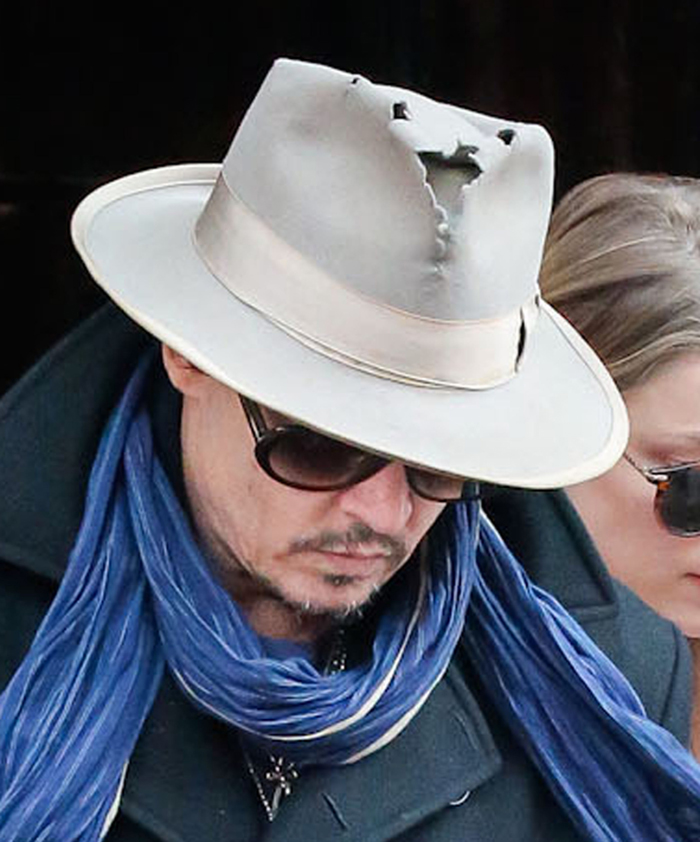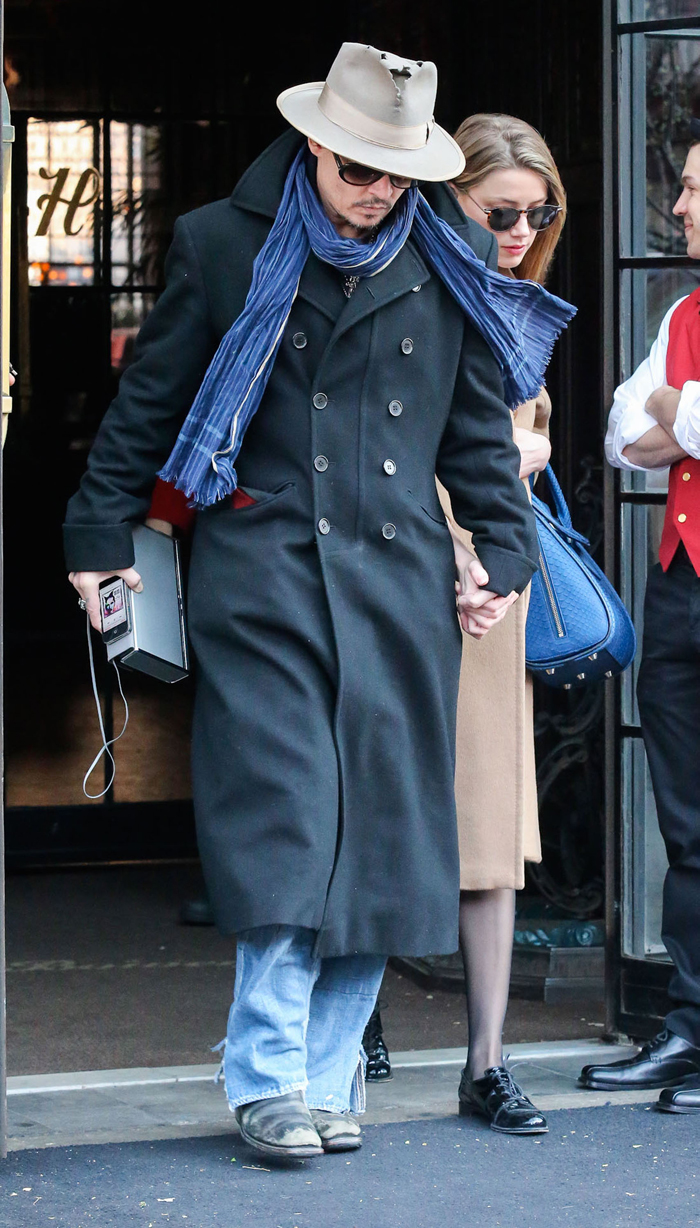 Photos courtesy of Fame/Flynet & Pacific Coast News