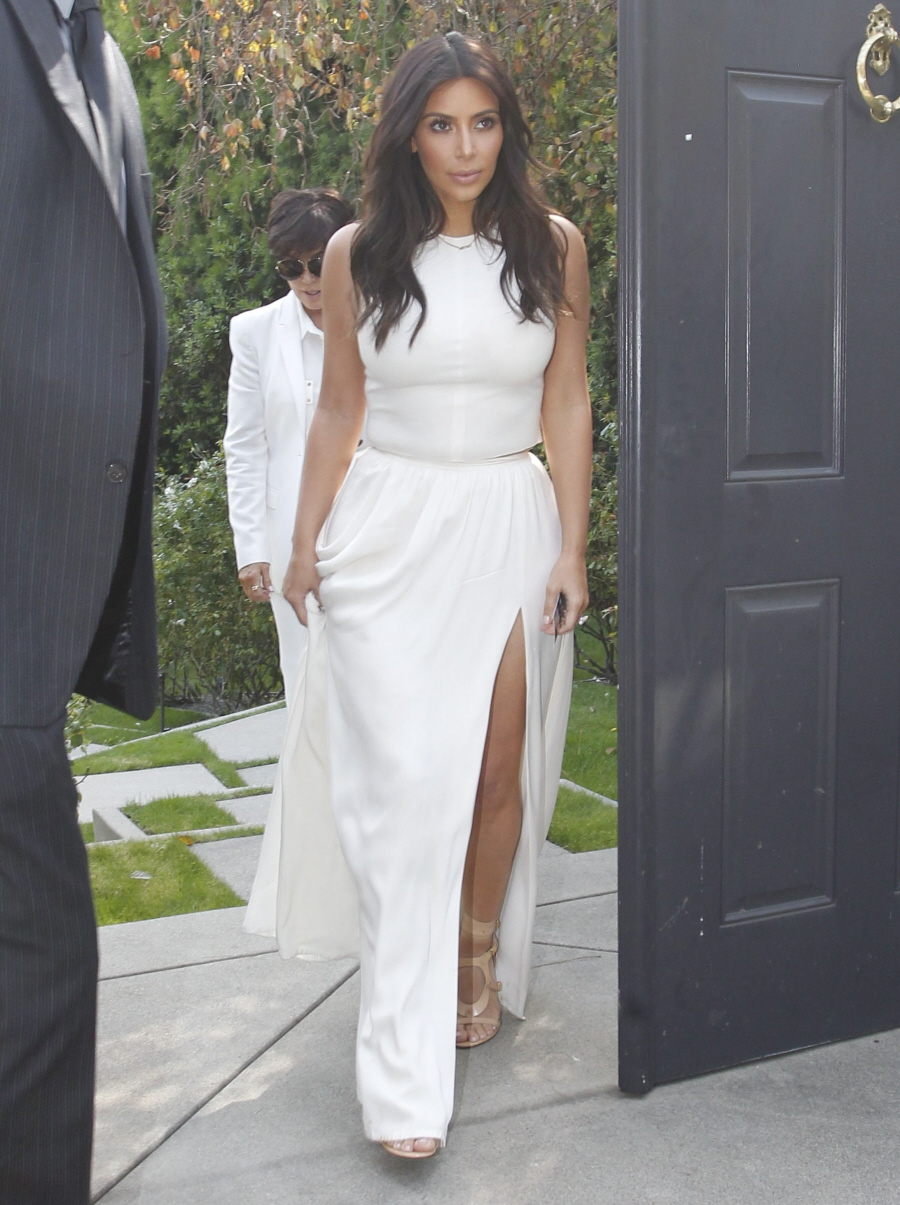 Here are some photos of Kim Kardashian attending Ciara's baby shower with Lucifer's Homegirl and Lala Anthony on Saturday. I don't think her outfit is flattering at all, and I think Kim's gotten so much Botox, it's like she's incapable of making any expression other than "grumpy" or "open mouth vague." It's weird because this should have been Kim's victory lap, you know? This is a new high point for her and a Vogue cover means that she's "arrived" as a Fashion Girl to some extent. But Kim looks kind of depressed to me. Maybe she wasn't expecting the extreme backlash she (and Anna Wintour) received.
Personally, I tend to think that this was something Kanye West wanted for Kim rather than something Kim has always wanted for herself. Kim enjoys the spoils of being Kanye's girlfriend, for sure. She has better access to designers and photographers and editors and Kanye's connections have already gotten her some major magazine covers over the past few years. I believe that Kanye was the one who wanted his girl on Vogue and Kim just went along with it. Kim did sound very excited when she Instagram'd the cover though – she wrote: "This is such a dream come true!!! Thank you @VogueMagazine for this cover! O M GGGGGG!!! I can't even breath!" It's "breathe," Kim.
Kim and Kanye haven't even directly addressed the backlash yet, but I'm sure it's coming. This reminds me of Kim's weight gain while pregnant and how she played that. First she gained a lot of weight, which was completely normal. Then she lied about how much weight she gained and when people were like, "OMG, cat-faced liar," Kim then played it like she was being "bullied" for her weight gain. I think we're going to see a repeat of that – Kim will act like we're bullying her about the cover. Wait for it.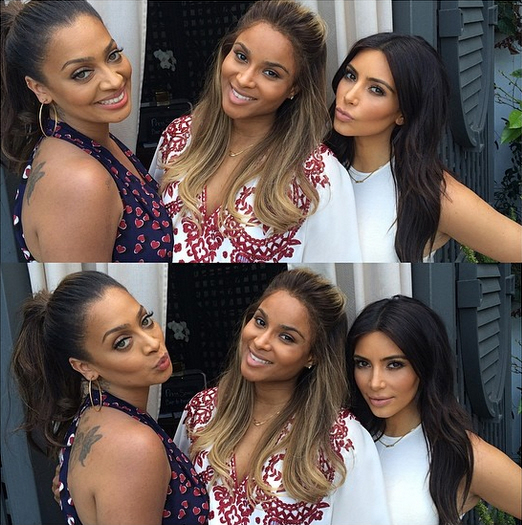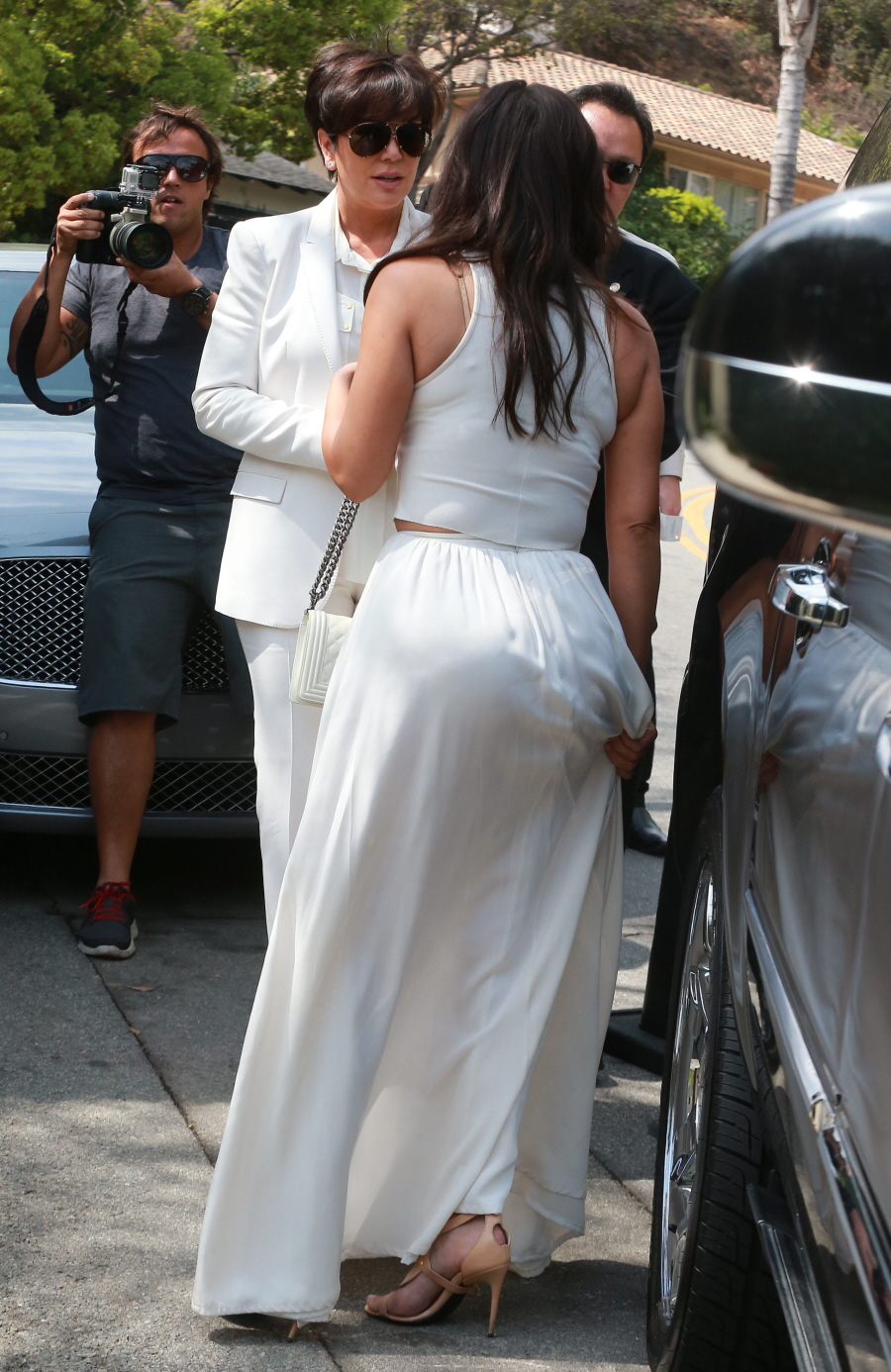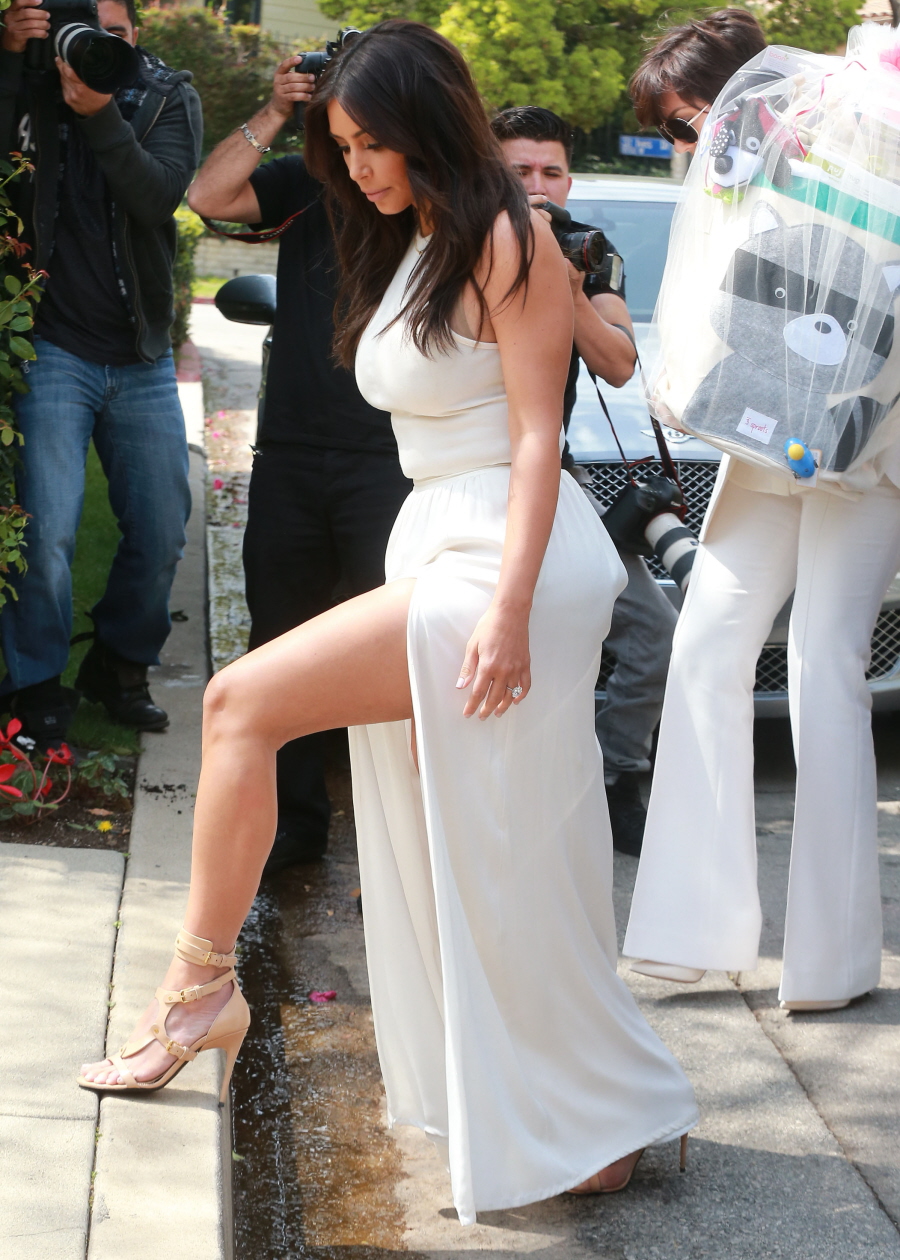 Photos courtesy of Fame/Flynet and Kim's IG.