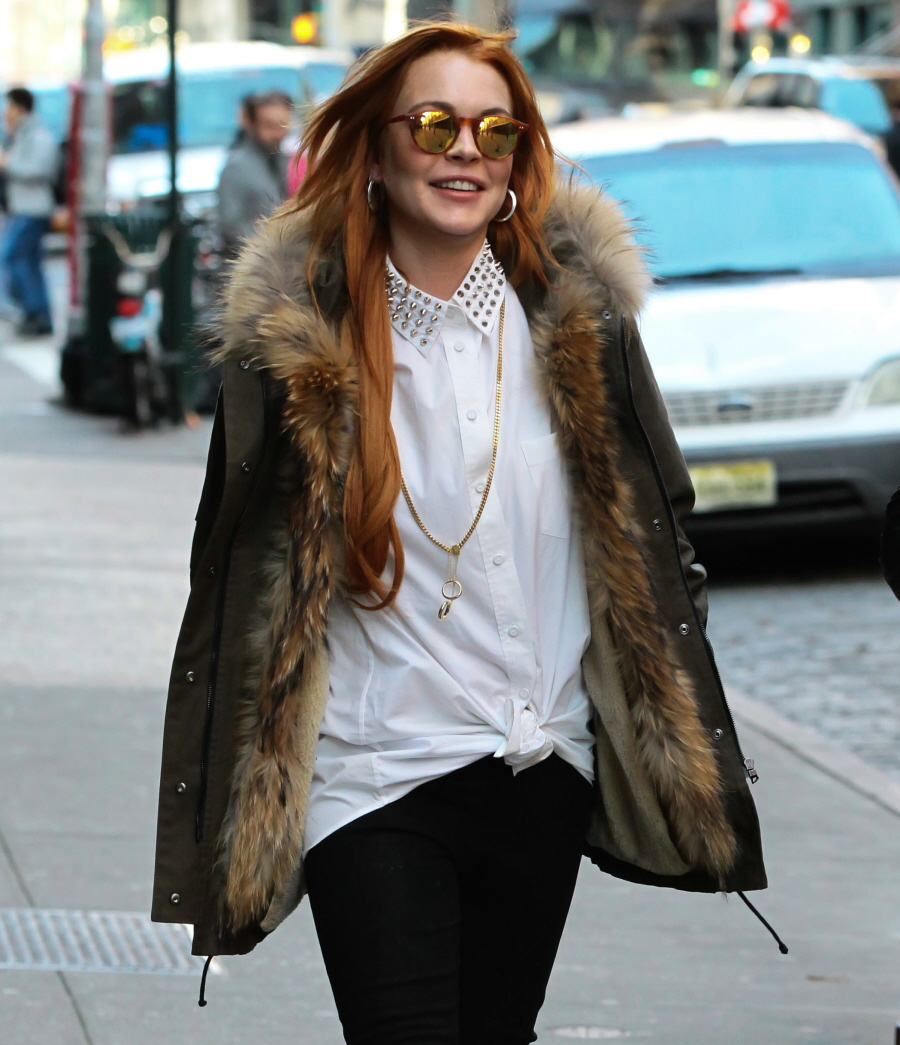 Here are some photos of Lindsay Lohan looking cracked-out on the streets of New York yesterday. I swear, even though she's walking in a relatively straight line, the way she's smiling… it makes me think that she's cracked out of her skull. Also: she's wearing those Givenchy boots that every famewhore wore two years ago. It's funny because she thinks she's on-trend but those boots were "over" years ago.
Speaking of being cracked out of her skull, a lot of people have been talking about Lindsay's OWN show and her interviews with Oprah Winfrey. I know a lot of people think Oprah gets what she deserves for signing on to the sinking ship that is the SS Crackie, but I do feel sorry for Oprah. Truly. I think Oprah is a true believer in that she really thinks that people can change, that if only she applies tough love and logic to the situation that she can force her will and change the situation. It's like Oprah has never met a cracked-out wreck who doesn't want to change, doesn't see the need, and is only doing this for Oprah's $$$.
Here's part of an interview Oprah did with the Cracken – Oprah is trying talk sense and she's all, "If you don't want to do this, we won't do this. You are the architect of your own crackheadedness." (I'm paraphrasing.)
Good lord… Cracken talking about her sobriety while looking strung out as f—k. Bulls—t. Lindsay's lip injections are out of control too, to the point where she can't even enunciate. Oh, and here's Oprah cussing at the Cracken:
I'm less disturbed by Oprah's dirty mouth and more disturbed by Lindsay's dirty face.
Incidentally, Radar claimed last week that Lindsay had fired her sober coach just after she completed filming the OWN show, which… I mean, I think we can all believe that. But Lindsay claimed it's a damn lie. We'll see, crackie. We'll see.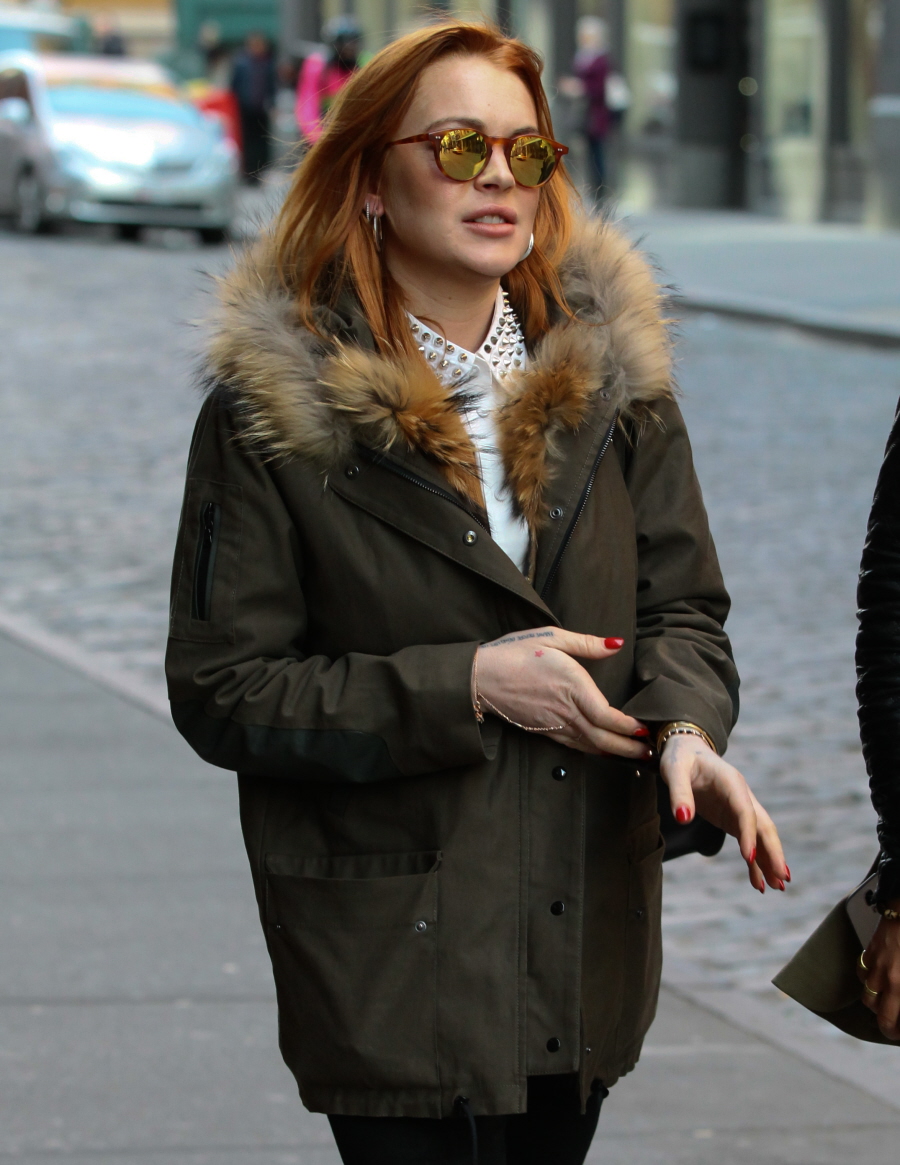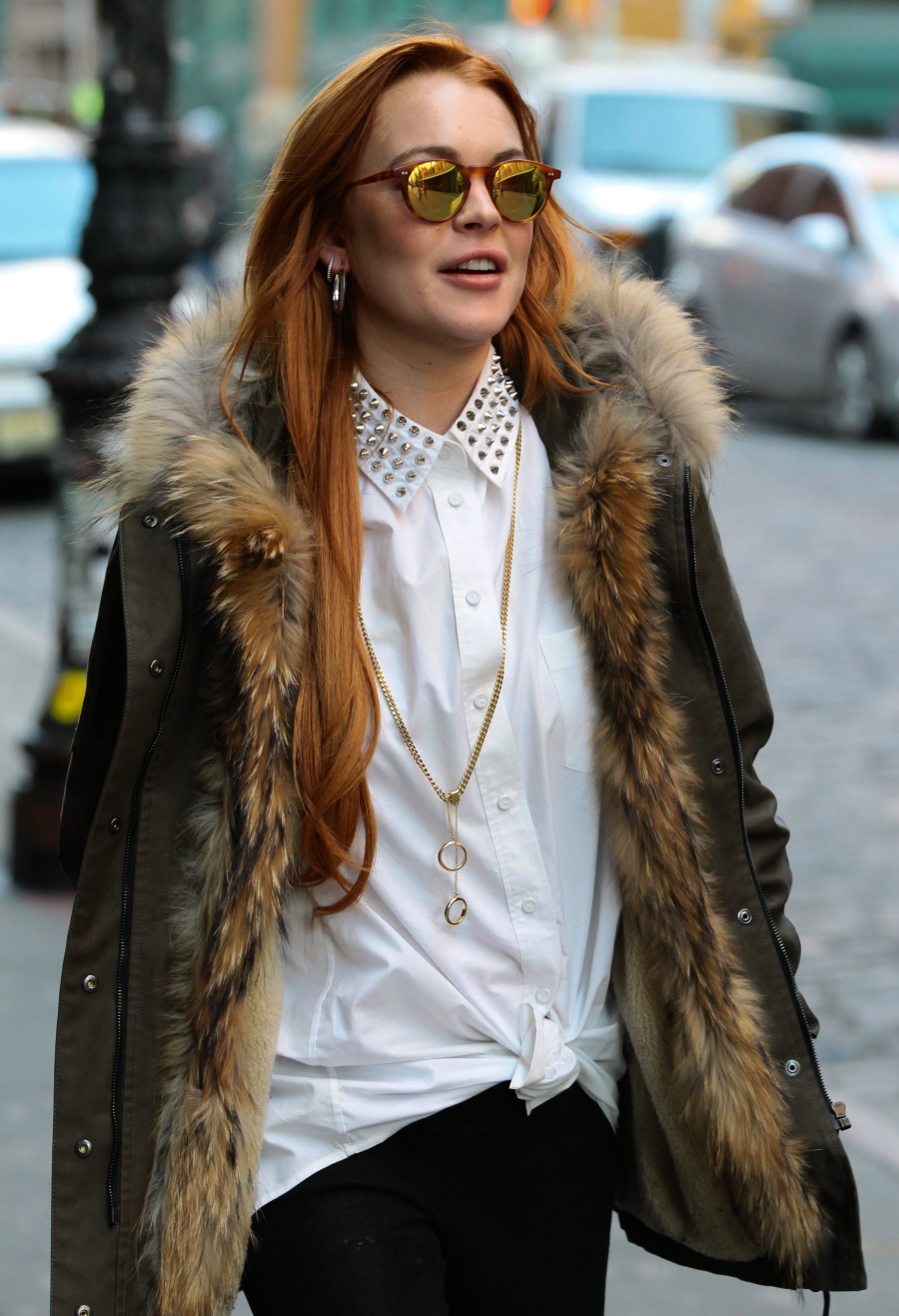 Photos courtesy of Fame/Flynet.