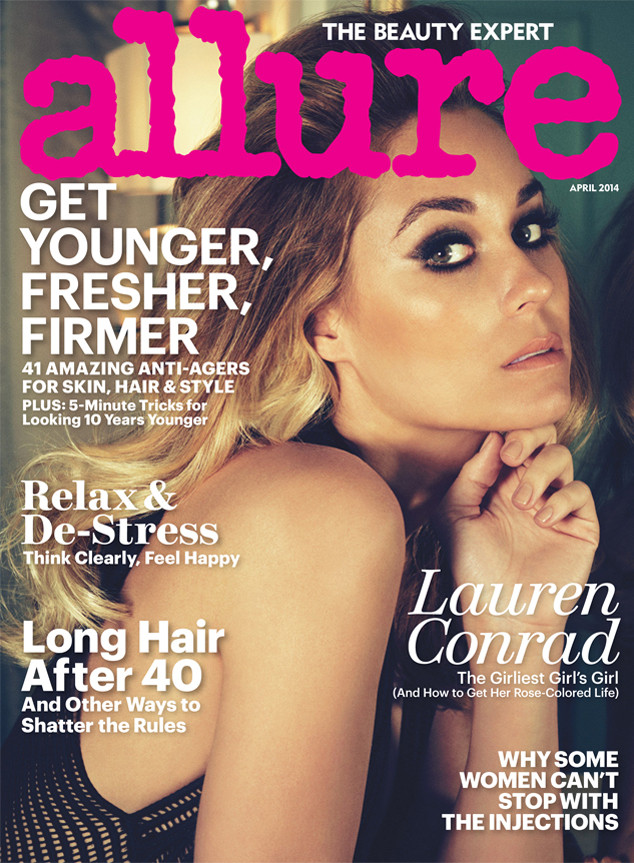 Of all the women from The Hills, Lauren Conrad and Kristin Cavallari seem to be the only ones with staying power. Audrina Patridge still shows up on gentlemen's blogs with her killer bikini body, but we haven't heard much about her otherwise. Once in a while there will be a story about Whitney Port, Lo Bosworth or Stephanie Pratt. And of course Heidi Montag was the biggest flame-out with her sad and bizarre tale of unnecessary plastic surgery, ridiculous overspending and a gross overestimation of her meager talent. In contrast, Lauren Conrad has written a few books, she's done her lifestyle stuff and collaborated with Kohl's without pushing it in our faces, and she's won the race, slow and steady.
Here is Lauren looking lovely on the cover of April's Allure. I really like her styling. She looks like one of Sean Connery's Bond girls. Plus they're making her look sexy without showing too much skin. Inside, Lauren gives some beauty and lifestyle advice and it's all very breezy and easy to follow. Here's some of what she said and I'm including quotes from her behind the scenes interview, available on E!:
She doesn't wear eyeshadow and does a winged look with liquid eyeliner
I use Mark. I order them in bulk and keep them in my refrigerator. I go through one a month. My favorite mascara is Maybelline Full and Soft. I've used it forever.

She always uses hair extensions
I can't remember the last time I didn't have extensions. Extensions are great. And they've come so far in the last few years.

Her decorating style
If it was up to me, my home would be just over-the-top girlie and vintage, but I share my home with a gentleman now. I wanted [the bedroom] to be very calm. Your bed is for sleep and sex.

Her beauty and skincare routine
I think that the last year I've tried to just make it easy… I trade off between a really gentle cleanser and an exfoliant and then egyptian magic which is just amazing… I put it on all over my skin.

Her advice to keep it simple
I've learned just to pick one thing and go with it. If you're going to do something a little crazier with your hair, just dial down your makeup. I think the same goes for your outfit. If you're wearing something very simple then you can have a little more fun there [with your makeup]. I think it's all just a balancing act when you're putting your look together.

On her style
Take any trend you want and relax it. If it's silk button-up shirts that are in, you probably don't button them all the way, and you cuff a sleeve, you know what I mean? It's almost like how your outfit looks at the end of the day.
[From Allure, E! and US Magazine]
Lauren is just very matter-of-fact and open, and you get the sense when she gives advice that you're talking to your fashionable friend who doesn't seem like she tries too hard. In a behind-the-scenes video available on E!, Lauren said that she does her own nails and doesn't get manicures, but that she'll get a pedicure. She also talked a little about wedding day beauty when she was asked about it, demurring at first because she hasn't gone through it yet but then giving practical advice not to do anything daring on your big day. That makes me wonder when Lauren is going to get married. She's been engaged to musician William Tell since last October, and sources claim she's planning a fall wedding.
You can see more from Lauren's photo shoot on Allure.com and E! has an exclusive behind-the-scenes video.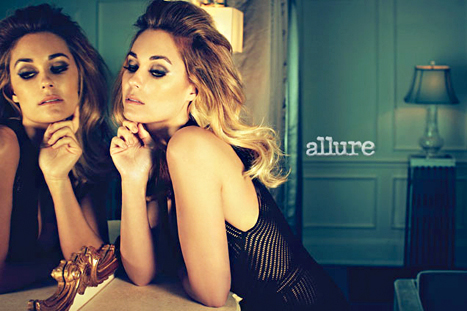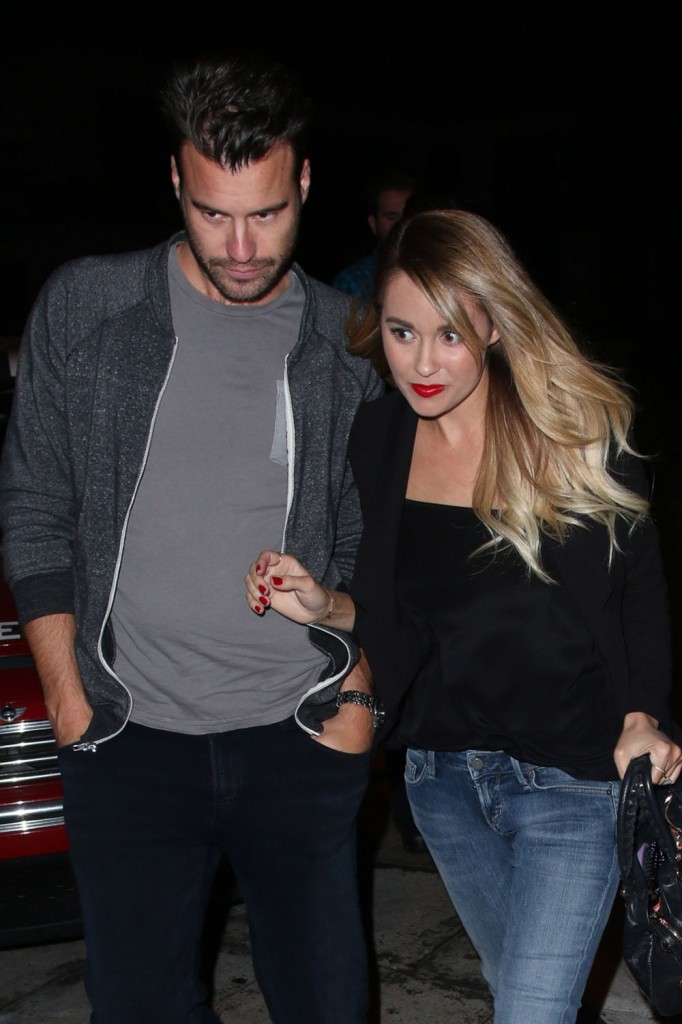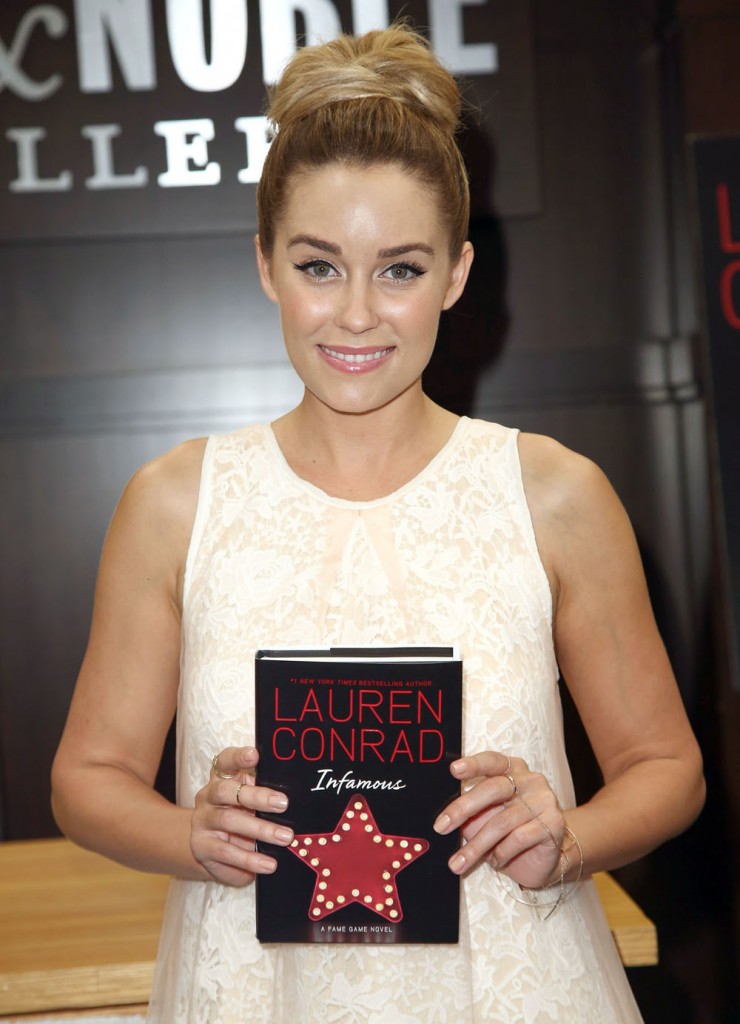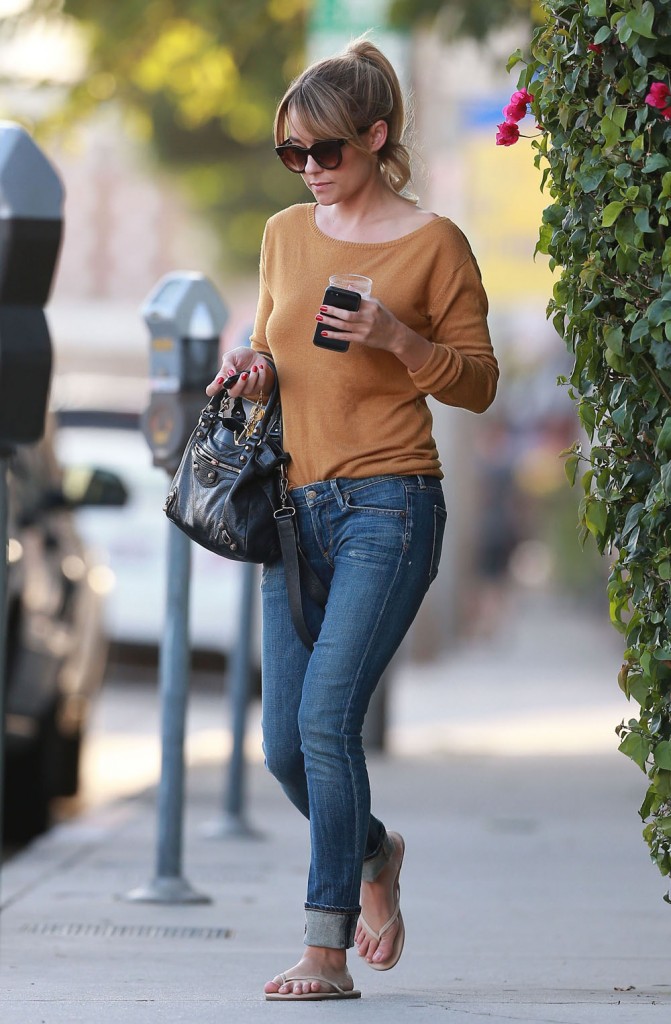 Photo credit: Allure, WENN.com, FameFlynet, Getty and Pacific Coast News