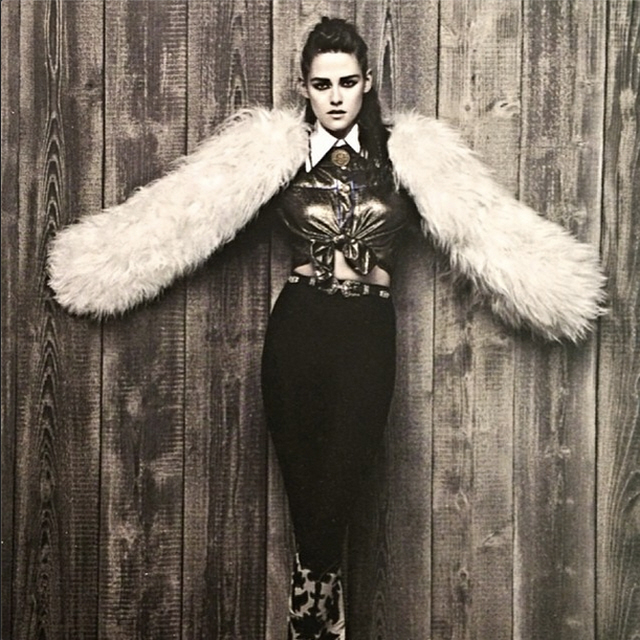 Back in December, Kristen Stewart was named as the new "face" of Chanel's Paris-Dallas Collection. She actually went to Dallas for the announcement, and she got to hang out with Karl Lagerfeld (again). Following that, Kristen took some friends to Paris for a few days while she (presumably) shot the campaign and did some shopping – she was spotted around Paris carrying a $3400 Chanel bag, so it was totally a business trip for her.
Anyway, these are some of the first images from the campaign. Thoughts? First of all, these aren't the official leaks from the campaign, at least I don't think so. They come via Instagram, and I would imagine they are photos of the print ad campaign, just because the images don't seem to be the best quality. Or maybe this is how the ads really look – sort of blurry and gritty.
Regarding the clothes… very fringy, very "Southwest". Personally, I don't care for that look – I've never been into "cowboy chic" or whatever and I don't think I've ever owned anything with a fringe. But if you like that look, I would imagine that this is probably okay, or even wonderful. I do kind of love those black and white cowboy boots in the one shot. As for how Kristen looks… it's not bad. I actually think she looks much better in these shots than she ever did for her Balenciaga campaigns.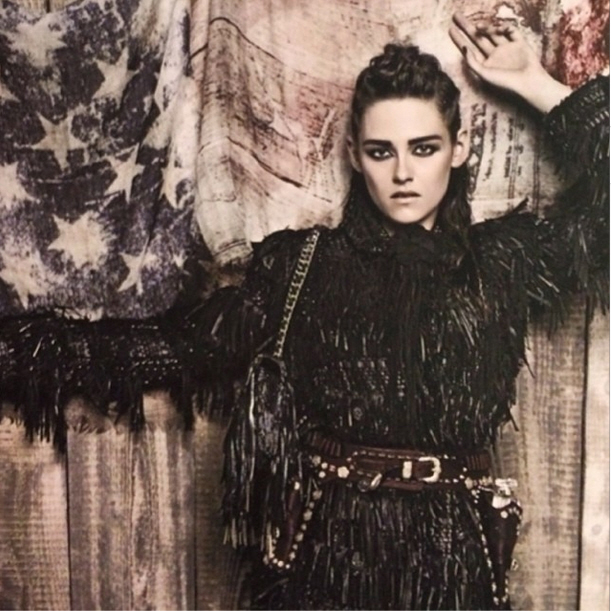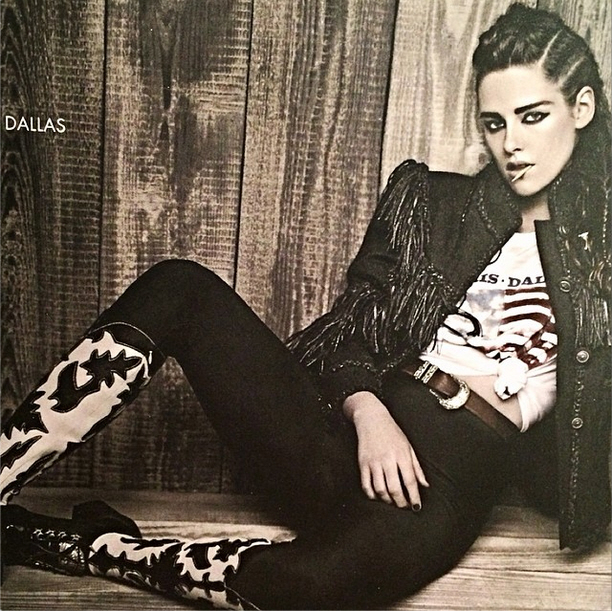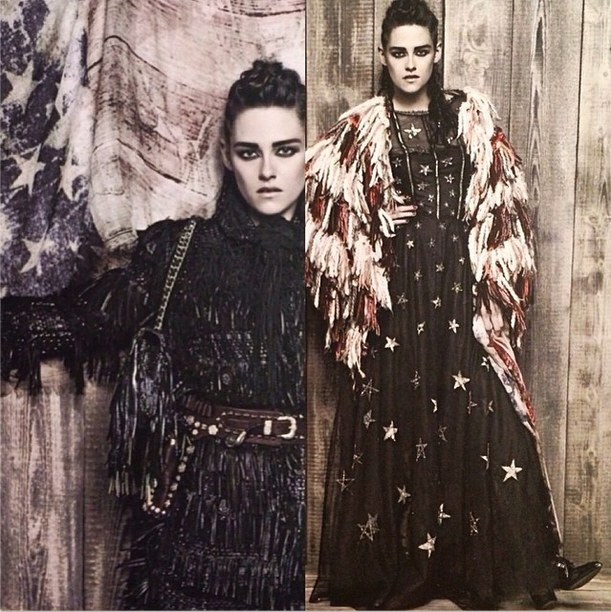 Photos courtesy of Instagram.