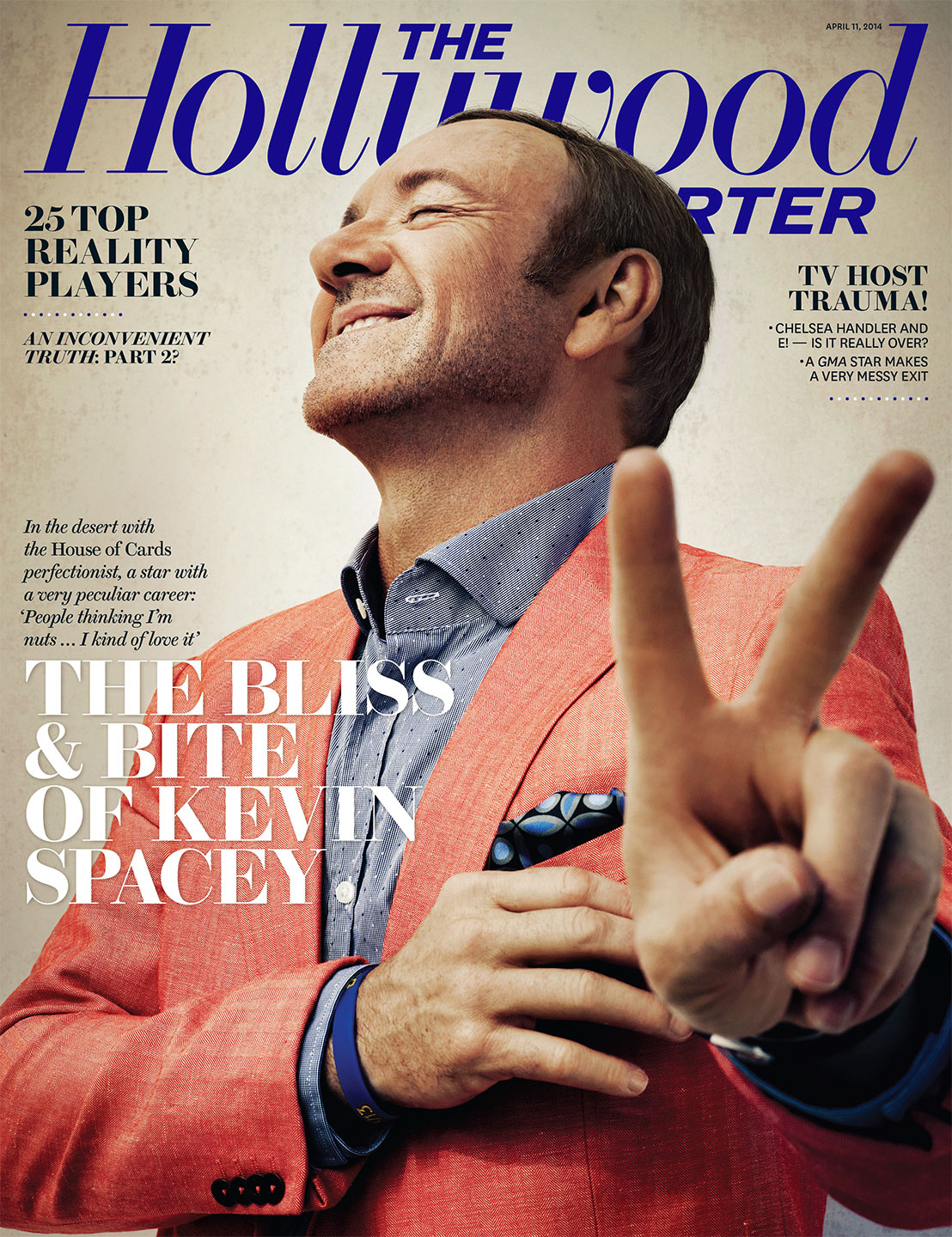 The Hollywood Reporter had an excellent cover profile of Kevin Spacey this week. I've always thought Kevin is probably one of the greatest actors of his generation, and he actually seems like he would be a fun guy to hang out with. That being said, Spacey is notoriously churlish with reporters, and he's spent the bulk of the past decade (and longer) rarely giving any kind of in-depth interviews. So, this piece is a special occasion. And of course, THR brings up the long-standing rumors about his sexuality, which probably means that this is the last time Kevin Spacey will ever speak to THR. So, enjoy it while it lasts. You can read the full piece here, and here are some highlights:
He's not interested in bit parts in unimportant movies: "Unless it's Martin Scorsese, and it's a really significant role, f— off. I'm not playing someone's brother. I'm not playing the station manager. I'm not playing the FCC chairman."

He loves his unconventional career: "People thought I was crazy 11 years ago when I moved to London and started a theater company. What is he doing? He's out of his mind. People thought we were crazy when we made the Netflix deal for House of Cards. 'They're out of their minds, it'll never work.' I'm used to people thinking I'm nuts. And you know what? I kind of love it."

Taking over the Old Vic in 2003: "I remember having lots of very serious conversations with my mother about where I was at this particular point and just going, 'What am I supposed to do now? Am I supposed to do what I watch a lot of other people do?' Which is, 'Hey, now I'm on the list, I'm going to be in all these movies and get paid all this money.' It was absolutely unappealing to me to end up in a lot of movies I shouldn't do, to start showing up and doing the same thing over and over. I was already suffering from, 'He always plays evil guys.' 'He's always the dark character.' People love to box us in, and I wasn't going to be boxed. I decided I was going to f— with it."

Trial by fire in the UK: "It's sort of the way they do it in Britain. They sh-t on you and then later on they go, 'Oh, we love you, and we always loved you, and we always knew we were going to love you, and we're so glad you've come.' "

He "fiercely guards his private life": In fact, his affable demeanor shuts off the moment he is asked about it. This might date back to a 1997 Esquire profile that infamously suggested Spacey was gay. He later denied the characterization, and his agency at the time, William Morris, vehemently discouraged its clients from cooperating with the publication. "Let's let people live their lives and do it the way they want to do it," he says now. "All the chips will fall in the end, and we'll all be judged by a much higher power than Entertainment Weekly can."

He loves keeping letters from famous people: He keeps hand-written notes from people like Woody Allen (Spacey pitched himself for a part in one of Allen's upcoming films and included a Netflix subscription for the director to check out his work) and Katharine Hepburn, with whom he corresponded. "I used to write her very lengthy letters about what was happening in my career," he says, "and she'd write me back: 'Dear Kevin, good for you. Loved your thoughts about my book. Kate.' "

He's still searching for good roles: "You'd be shocked," he adds of the unglamorous parts that routinely come his way. "There are a lot of people out there who offer roles to actors because they'll elevate their movie to a place the movie would never reach. They offer them a sh-tload of money for a crap part, but it doesn't make the movie any better. And I'm not interested in elevating someone's crap movie."
"I'm not interested in elevating someone's crap movie." Yeah, but… he's in Horrible Bosses and Horrible Bosses 2. THR suggests that he got $1 million or more for what amounted to a week of work on the sequel as well. I mean, there's nothing wrong with that – a lot of Oscar-winners finance their passion projects by dropping in to big commercial films for a week or two and picking up a nice paycheck. But it does seem antithetical to claim that he's not interested in that kind of work while simultaneously doing that kind of work.
There's also a lengthy section about Spacey being Andy Murray's #1 Fan-boy, to the point where Spacey literally follows Murray around to international matches to watch him play. When asked why he's such a fan of Murray, Spacey explains that he likes Murray's athleticism and "I'm a Brit." As in, he's an honorary Brit now.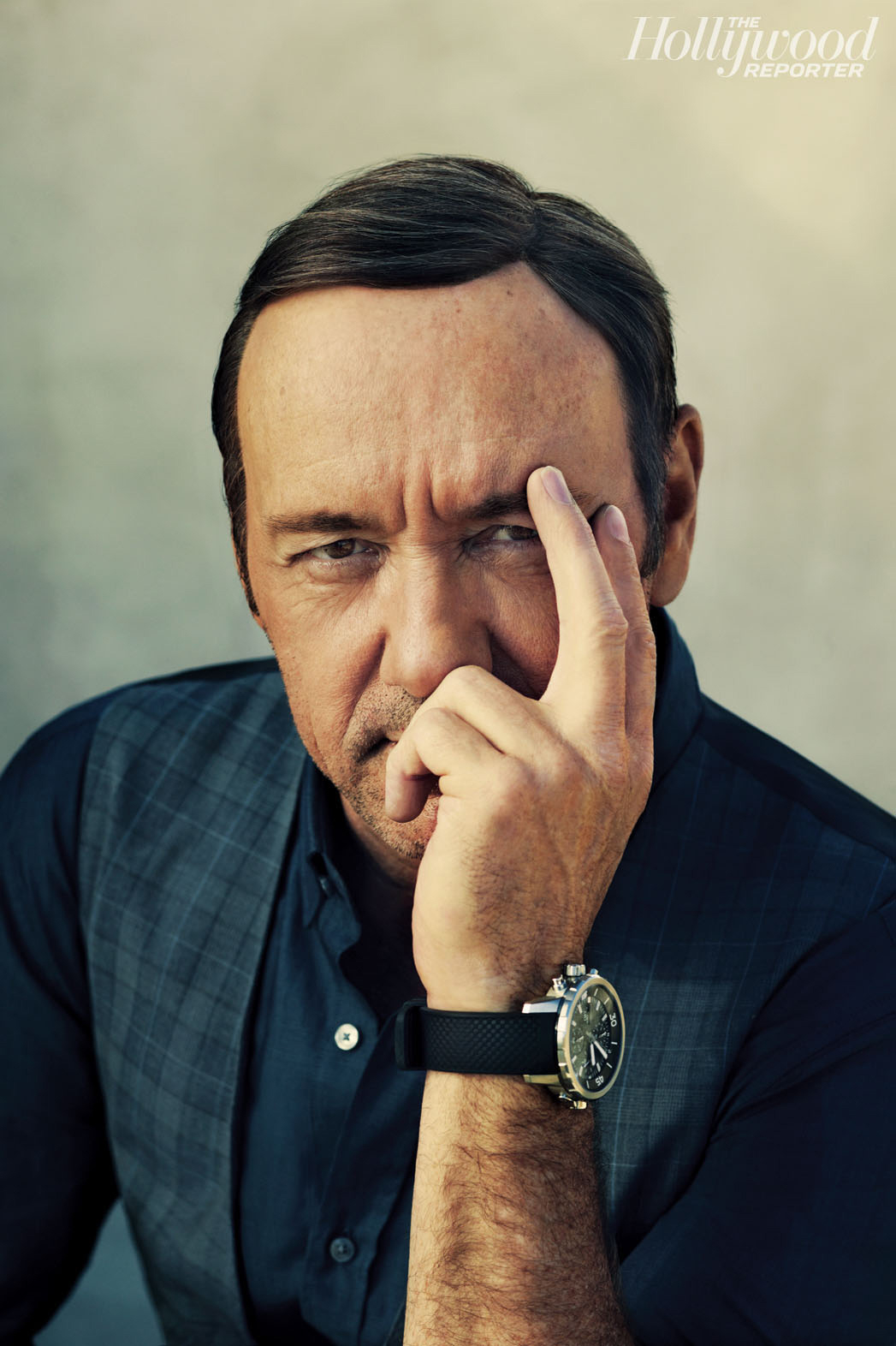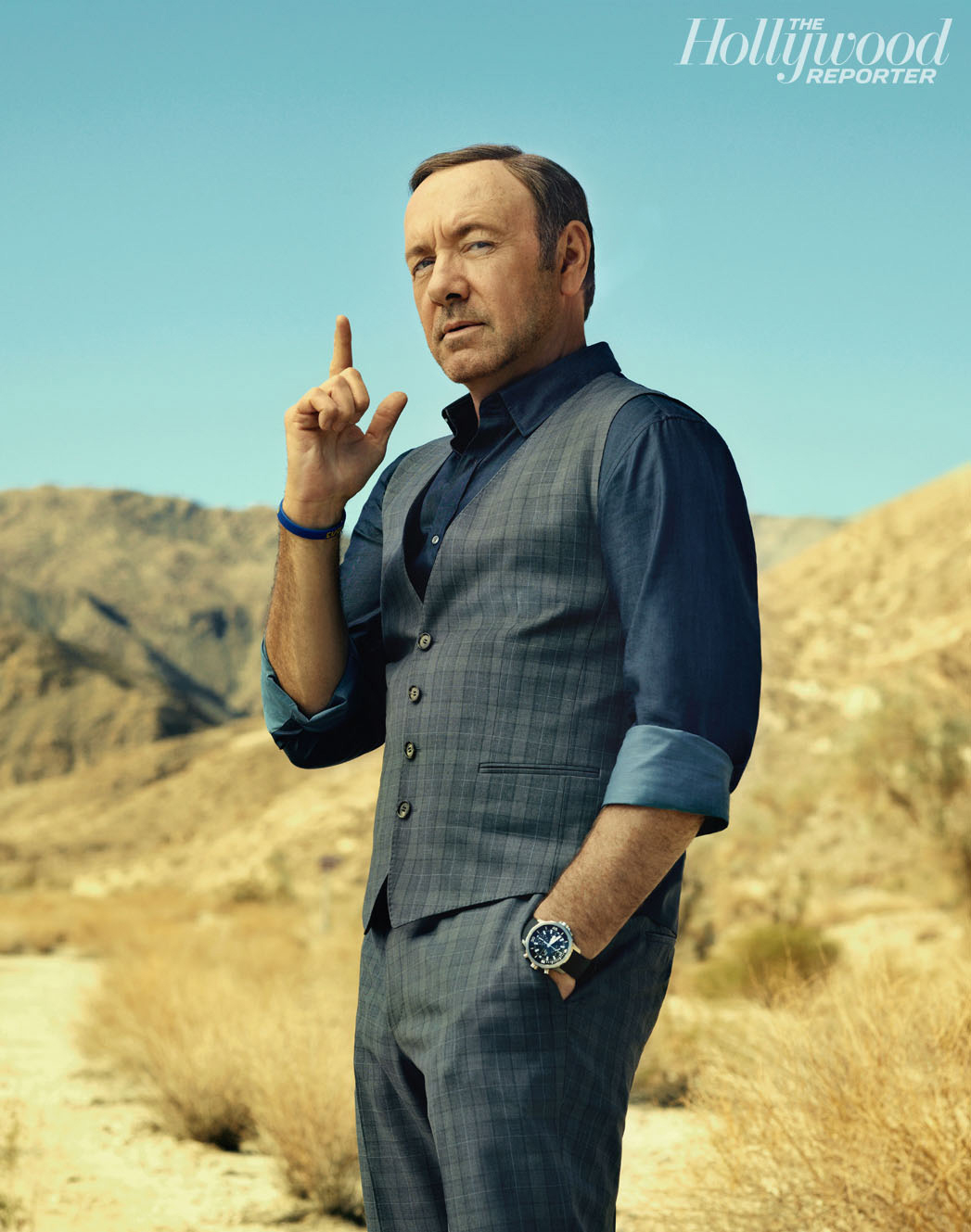 Photos courtesy of THR.