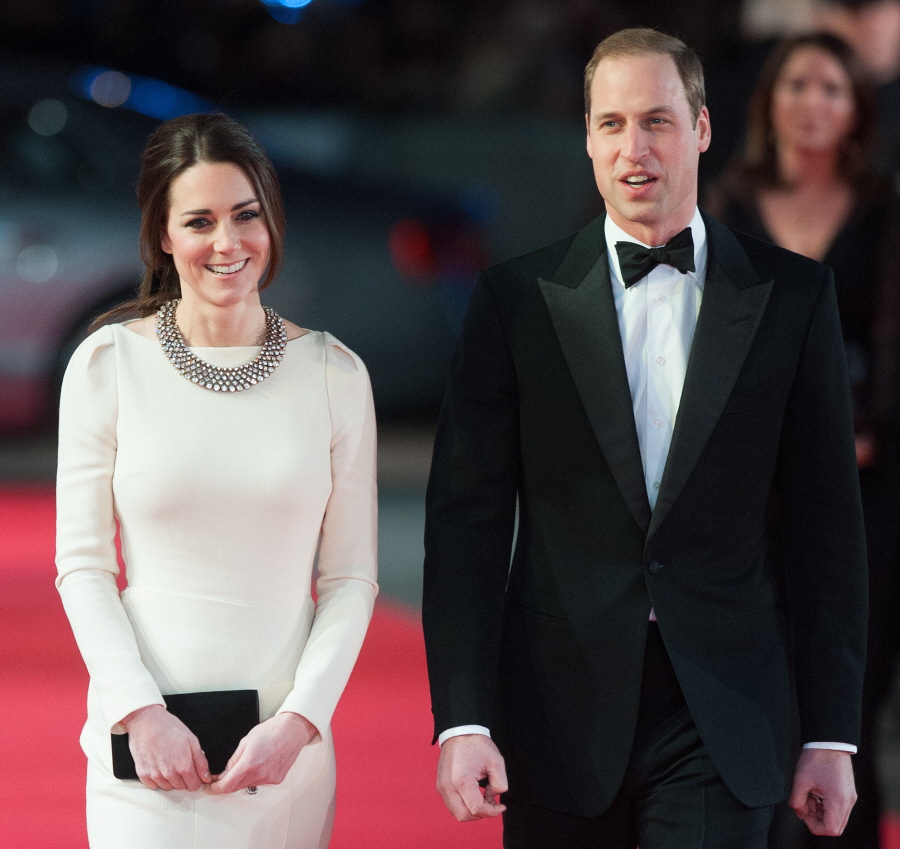 Does anyone else think it's kind of funny how hyped Duchess Kate and Prince William's Australia and New Zealand tour is, and it's almost like that's their built-in excuse for not doing much of anything for more than three months? "Oh, I couldn't work, I'm going on tour for three weeks in April." Or: "I'm taking two vacations back-to-back because I'm going on tour in April!" I'm just saying, the way they've built it up, this better be the tour to end all tours. The money being spent and the lost hours when they could have been, you know, working instead of mentally preparing for this "grueling" tour… I kind of wonder if it's going to be worth it.
Anyway, as you can imagine, Duchess Kate has been shopping her fingers to the nub to prepare for the tour. I would imagine she's been shopping constantly week after week after week, not just for decorations for her palaces, but also for clothes for the tour. And there's news about one dress in particular that Kate has "commissioned."
Looks like Kate Middleton, Duchess of Cambridge's tour wardrobe is going to be the best ever as the royal has reportedly met with the design team at Ralph & Russo where cocktail dresses start at a whopping £50,000.

The haute couture luxury brand, which is by appointment only, is run by Australian couple Tamara Ralph and Michael Russo and counts Angelina Jolie and Beyonce amongst it's celebrity fans. According to Grazia magazine, Kate had a meeting with the designers ahead of the royal tour, where she'll be undertaking 25 engagements.

"Kate visited Ralph & Russo's boutique last month and said she was looking for inspiration for the tour," a source told the site. "She liked that they had Australian connections and has apparently given them specific instructions for a gown."

Insiders have claimed it'll be a very different Duchess we see on this royal tour, to the one who visited South East Asia with Prince William in 2012 when her wardrobe cost around £35,000 in total. Now the mother of the future king, Kate has reportedly been urged to take on a more regal appearance fit for someone who one day will be queen.

"Kate is taking this tour very seriously," the source explained. "She's putting a lot of thought into what she wears and she's opting for some quite expensive choices as a result. Kate's entire wardrobe for 2012 cost less than one of Ralph & Russo's gowns! She's really upping the ante and opting for higher-end designers than she would normally choose," the insider added.

The Duchess and Prince William will land in New Zealand on April 7 along with their son Prince George ahead of the 20 day tour which will take them onto Australia. As well as her usual go to designers, Alexander McQueen, Alice Temperley and Jenny Packham, Kate's expected to also opt for indigenous designers as she has previously.

With an Australian couple behind Ralph & Russo we wouldn't be surprised if they had created a gown fit for the Duchess' first visit Down Under. But don't worry, Kate hasn't completely ditched the high street. She was spotted shopping at GAP near Kensington Palace earlier this week, picking up baby clothes for George and trousers for herself.
£50,000 for ONE DRESS. I mean, it's nice that she's being thoughtful about using Australian designers and I'm sure the Ralph & Russo gown/dress will be worn at some huge, important event. And I'm also sure she'll recycle it too. But still… it makes me wonder. What is the cost/benefit analysis of Will & Kate? Are the British people – nevermind the Commonwealth nations – really getting enough for what they put into this royal endeavor?
Also: Are we still supposed to believe the Prince Charles is footing the bill for Kate's shopping sprees? That's the most bizarre part of it to me, that William doesn't really know how much money his wife spends nor does it come out of his pocket. That and Kate's biggest passion is shopping and putting together outfits. Imagine if she put that kind of time and energy into charity work?
PS… Besides all that, Kate has the worst habit of ruining expensive looks with cheap makeup and sausage curls. Why wear epic royal jewels if her hair covers them? Why spend $80,000 on a dress if you don't know how to style it?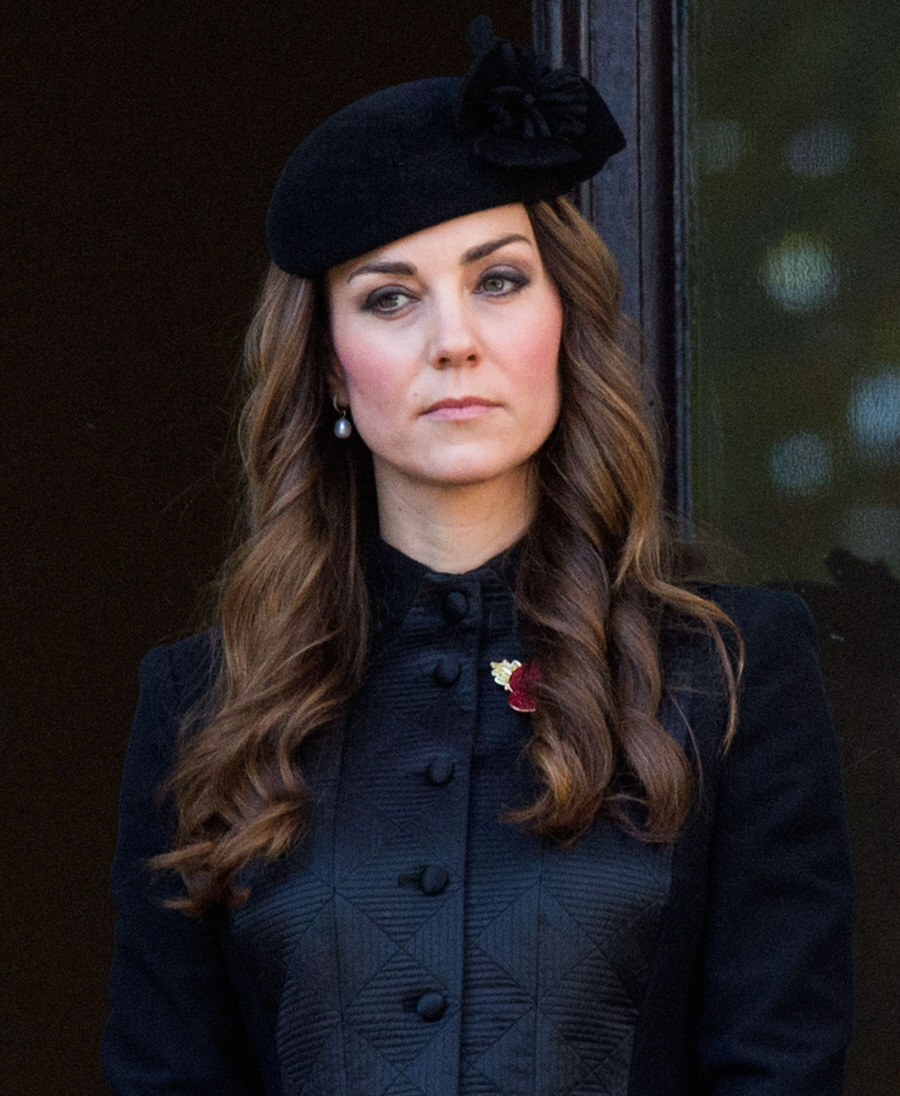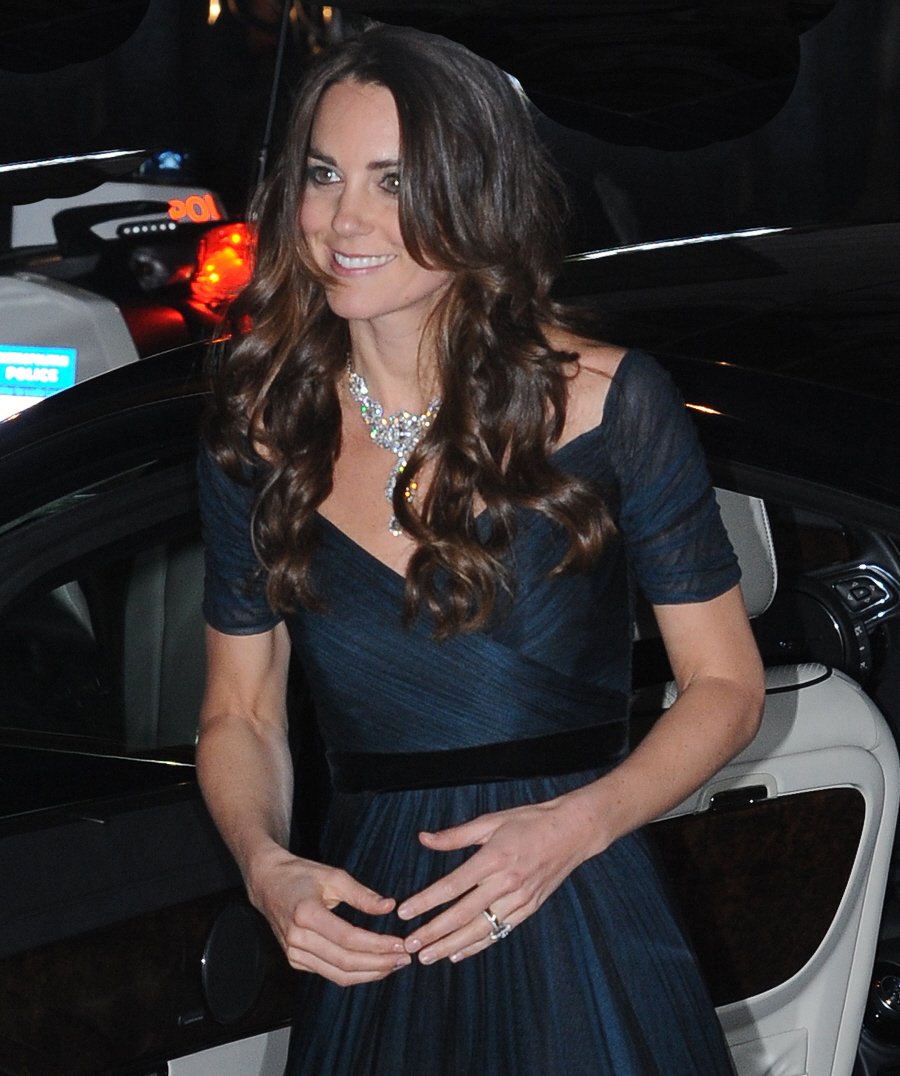 Photos courtesy of WENN.