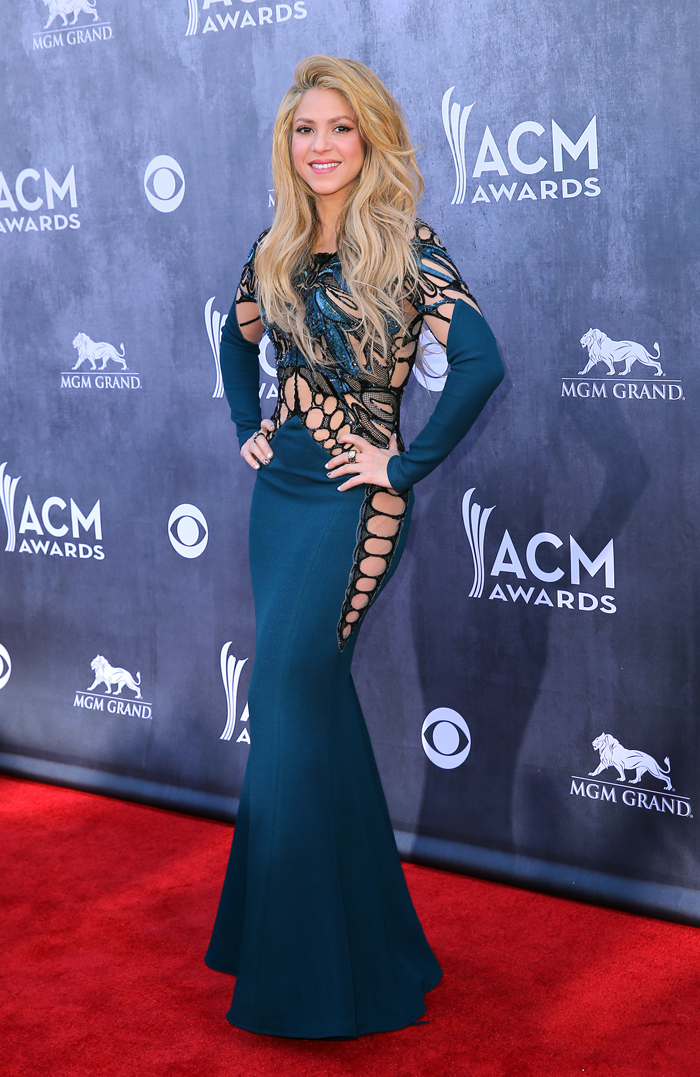 Shakira attended last night's ACM awards in grand fashion. She did a duet with Blake Shelton and was mostly there to promote her own self-titled album. Shakira is a gorgeous woman, but I feel like she goes out of her way to look tacky. This Zuhair Murad is a great example of this trend. Wouldn't this have been a stunning gown in solid fabric with some detailing around the bustline? The dress contains a million nude cutouts instead. It's kind of awful, but Shakira looks very happy with her choice. That's what really matters.
As a side note, Shakira wants to clear up all those things she said about Gerard Pique acting like a territorial d-bag. Shakira told People, "I was being humorous and now I see that some press took it very literally! The reality is that we have a beautiful relationship of mutual trust, and jealousy has never been an issue on either side." Fine, Shakira. You were only kidding.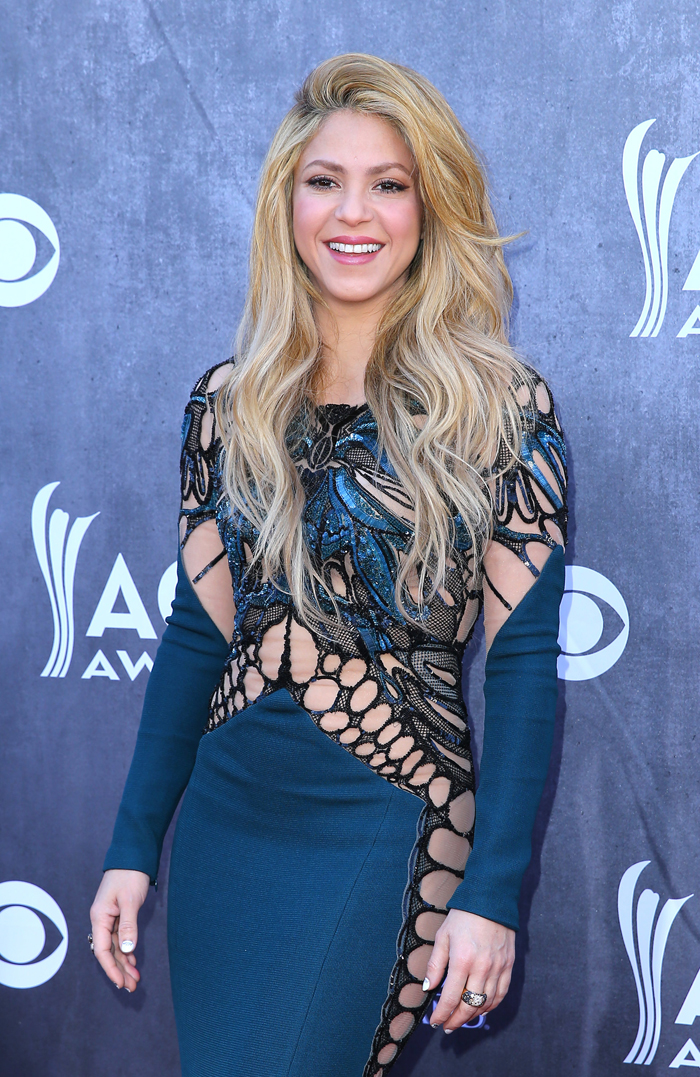 Sheryl Crowe wore a deep blue Christian Siriano dress with a geometric twist and an angular fishtail. The "pyramid" earrings are a bit much with her hair down. Cheryl was nominated for Best Female Vocalist. I love her boxy red clutch.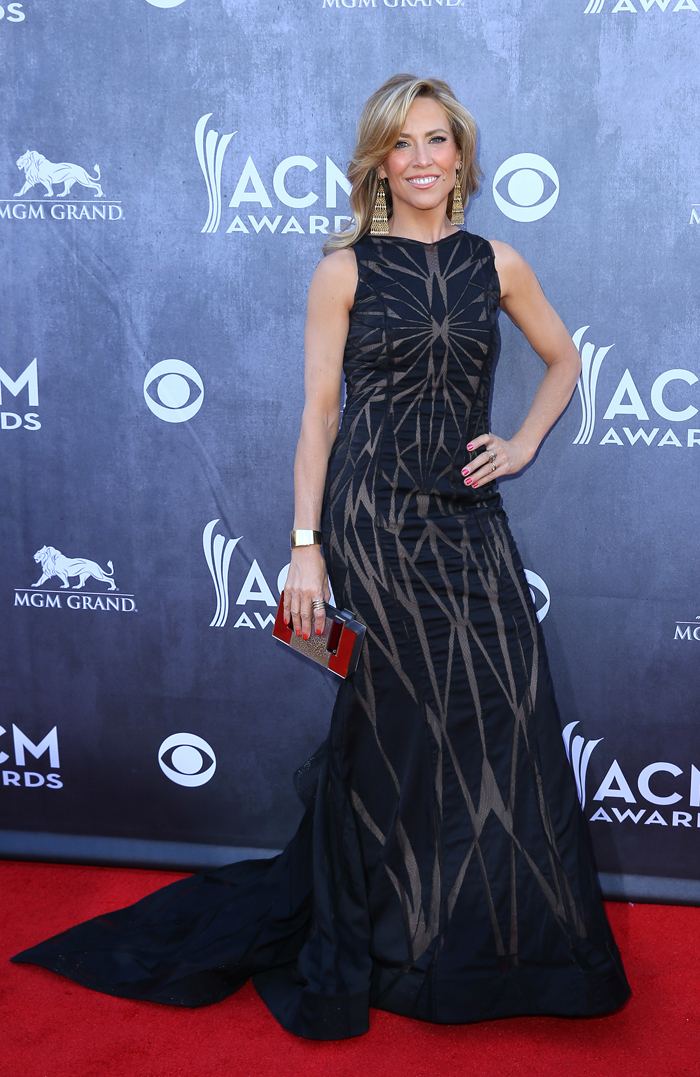 Angie Harmon showed off her legs in an iridescent purple minidress. I've looked everywhere but can't have an ID on the dress. She looks good, but the hair is very heavy and severe. I'm pretty sure she's hitting the 'Tox too.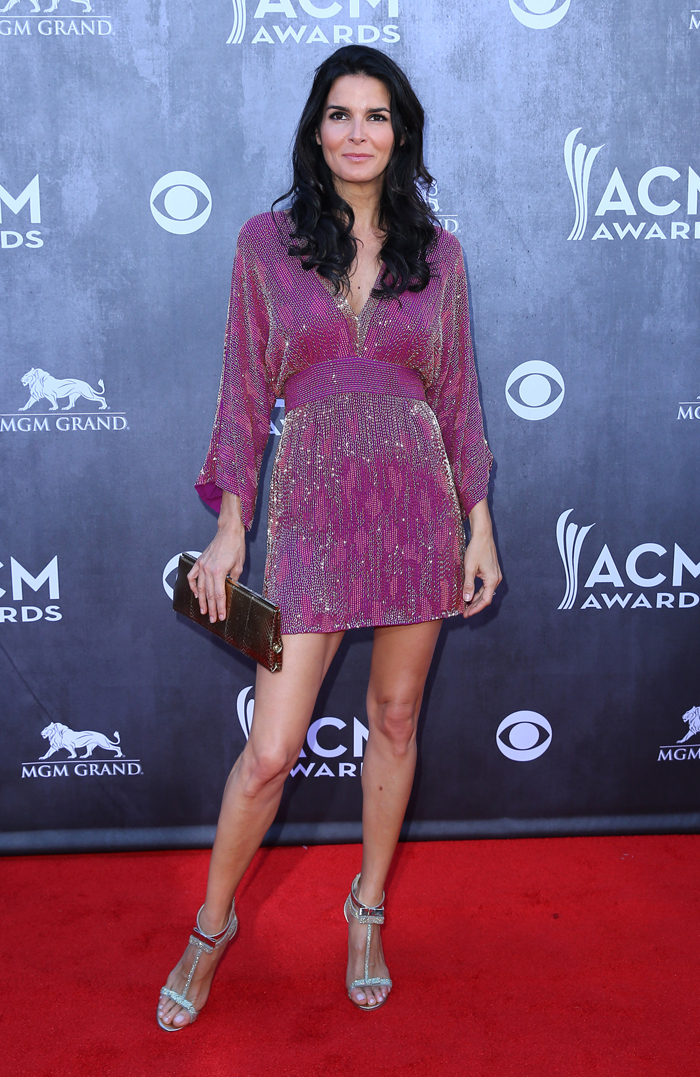 Cassadee Pope wore a Maria Lucia Hohan gown with shades of red-range toga. This is a strange gown because of the peekaboo nude slip. This is a safe dress for the ACMs, but it's kind of boring.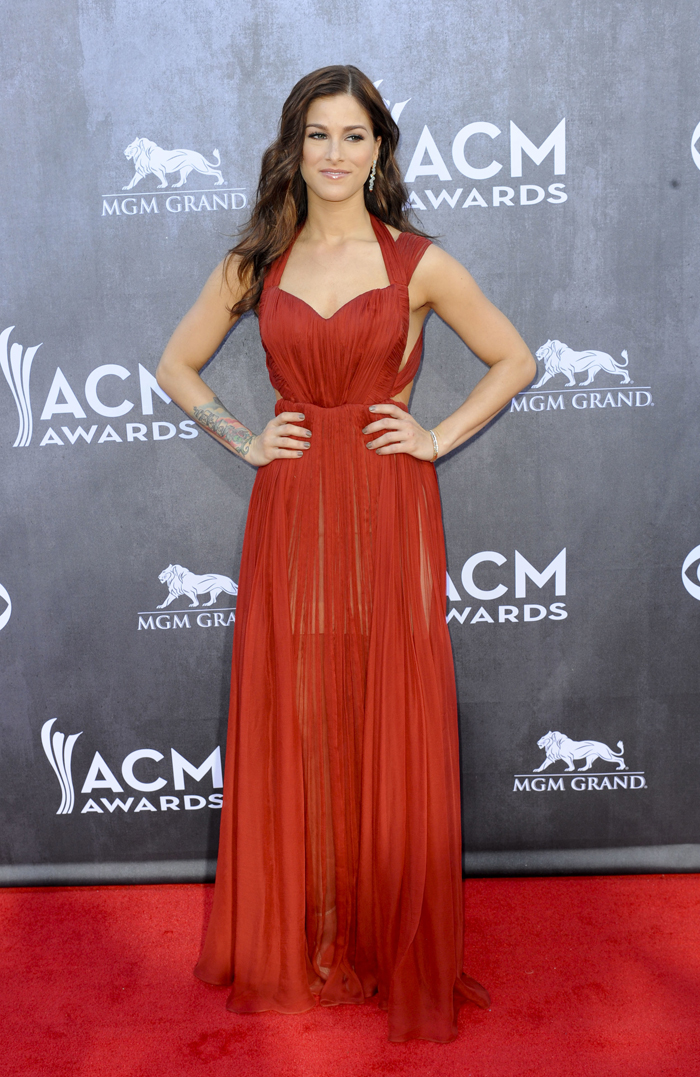 Stevie Nicks was there with Hilary Scott. Let's be perfectly honest here and admit that Stevie pulled this outfit out of her closet five minutes before popping out the door. She's Stevie Nicks. She's earned the power to wear whatever she wants.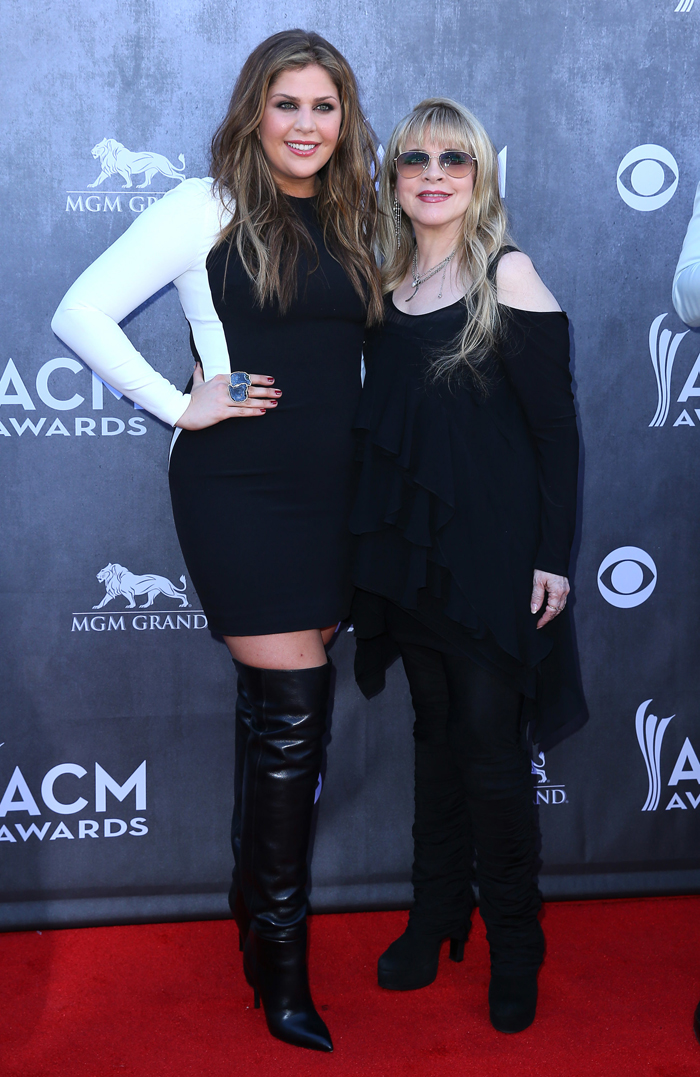 Photos courtesy of WENN