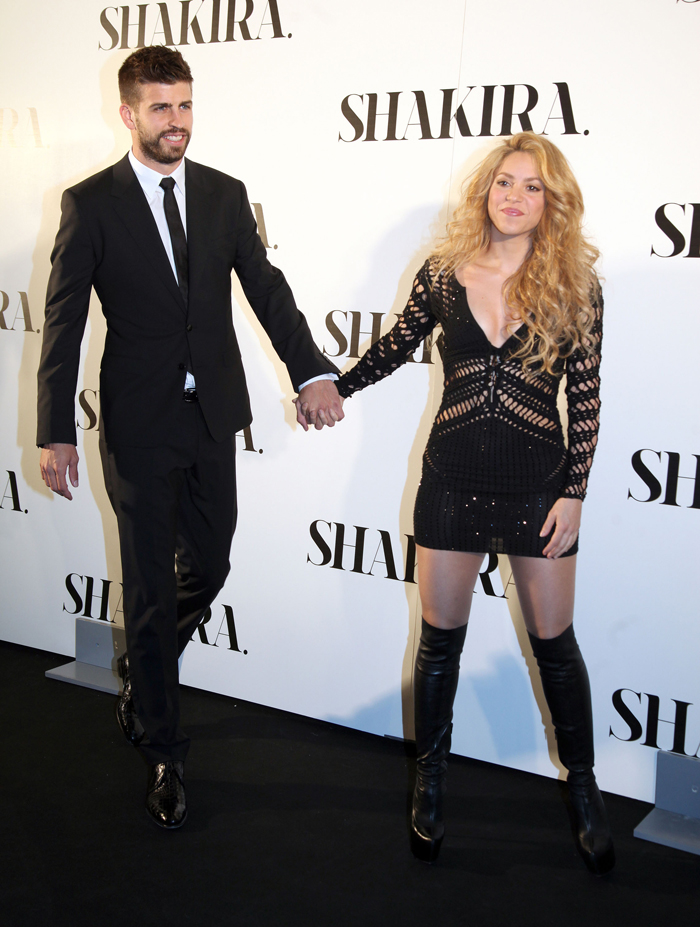 These are photos of Shakira and her futbol-playing baby daddy, Gerard Pique, as they attended an event for Shakira's self-titled album in Barcelona last week. Those boots! The She-Wolf has informed all of us that Gerard rules the roost. Shakira keeps meat on her bones because Gerard likes it that way. She won't do videos with men because Gerard is "very territorial." In response to this coverage, Gerard told Shakira to shut her "little mouth" about him to the press.
I finally caught Shakira on The Voice this weekend (it was an E! rerun). She was utterly charming as a lone example of humanity amongst the three tiers of douche (Adam Levine, Usher, and Blake Shelton). This was the goal, of course. I wanted to hug her. She grasped her protegés and promised to serve them well. I am officially a fan.
Let's see what Shakira reveals in this new interview with E! Online. She tries to clean up the mess left by her Gerard-centered comments:
Those guidelines go both ways: "I have rules, too It's two sides, you know. He can't do stuff with models either!"

Shakira's description of her coupling: "We're one of those asphyxiating couples, smothering each other all the time. It's good when you're man's protective of you. He's a defender. He defends the goal. That is his job, so he knows how to do that well."

Is Gerard threatened by Adam "Sexiest Man" Levine? "Actually, Gerard came here his last vacation…and he met the entire crew and the boys, and they were all so nice to him. It was nice that he at least got to see a little bit of what I do when I'm away from him."

Shakira's future female collaboration: "After Rihanna?…She's like the sexiest woman alive, hands down. I can be sexy, but you have to give me a countdown. You have to go, 'Shakira, be sexy! Three, two, one!' But with Rihanna, she's like that all the time."
[From E! Online]
That's cool of Shakira to tip her hat to Rihanna, who IS always sexy. Rihanna can be sleazy or classy, but she's always some permutation of sexy.
I do find it a little odd how Shakira describes her dynamic with Gerard. Both "asphyxiating and "smothering" can be interpreted in ways that are not terribly romantic. Those words can sound a little scary, right? Perhaps some words have been lost in translation. Shakira does seem to have a very good grasp on the English language.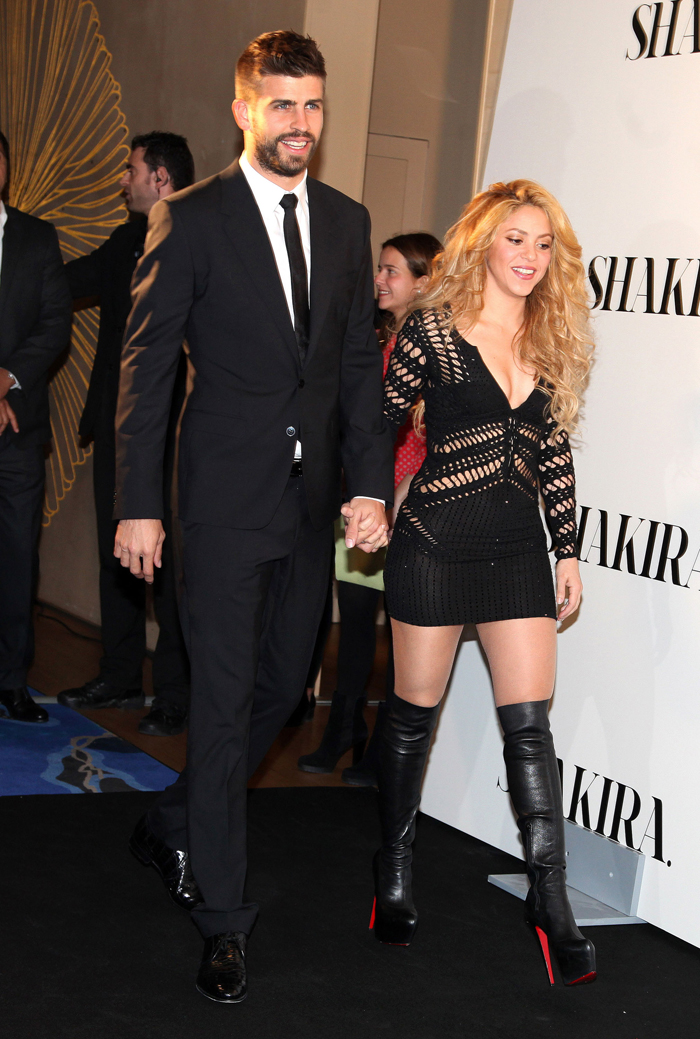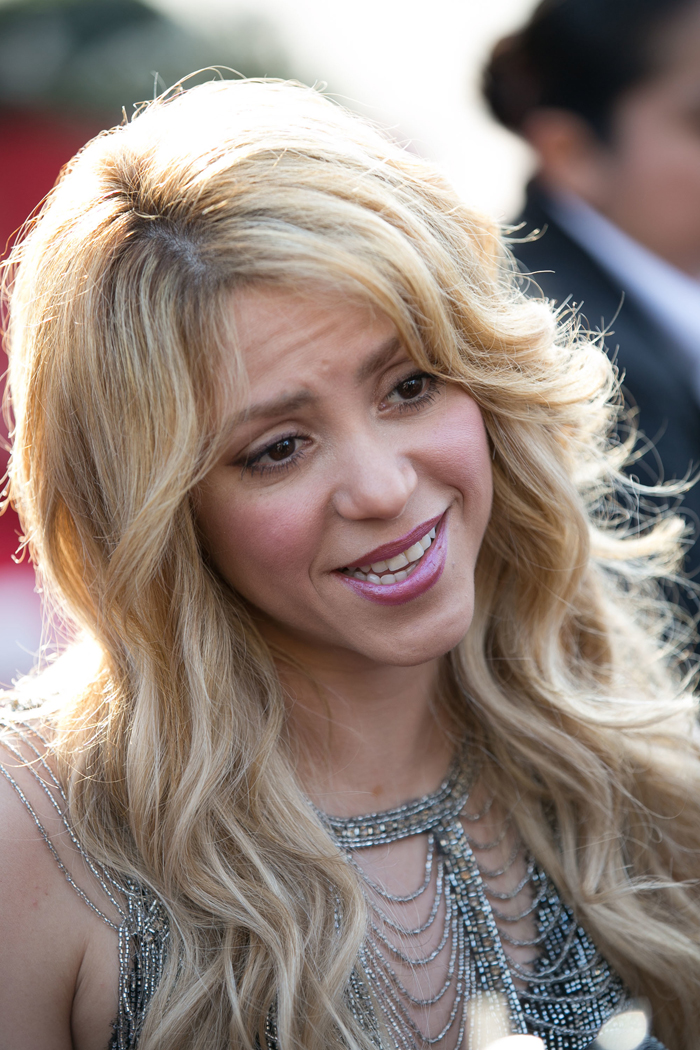 Photos courtesy of Fame/Flynet & WENN