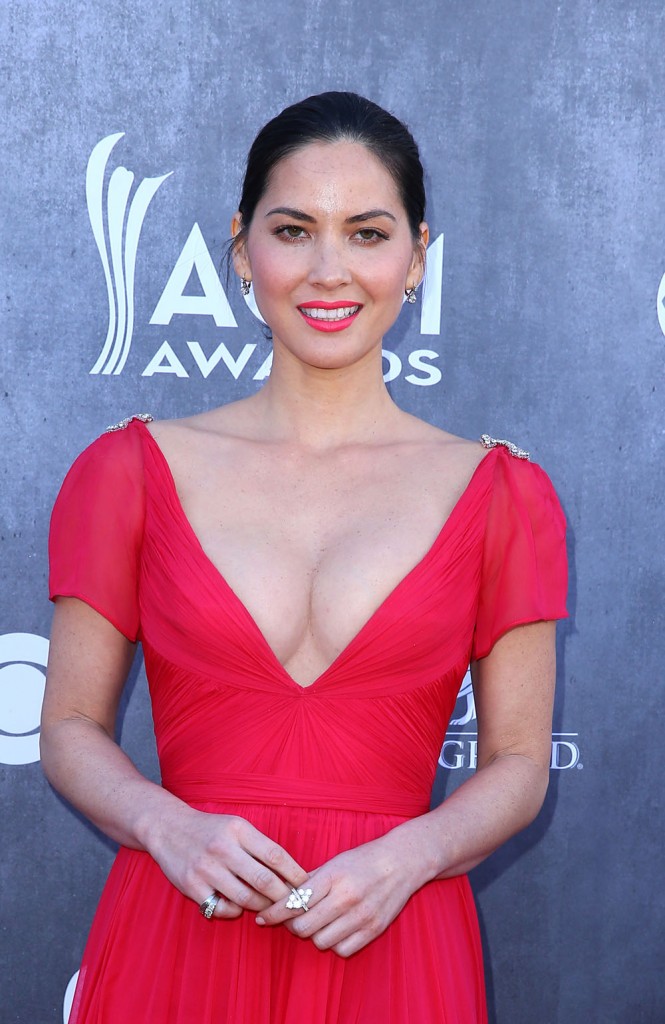 This morning we'll be bringing you some of the fashion from last night's ACM Awards. You can see a complete list of nominees and winners here. The ceremony was co-hosted by Blake Shelton and Luke Bryant, and here's the video of their opening monologue. (I'm having a hard time finding performance videos, but USA Today has a list of the performances.)
First off we have Olivia Munn trying to distract us from her new face with her pushed up rack. Don't ask me why she was there. Whatever Olivia had done around Oscar time, and it was probably Botox, has settled for her and she doesn't look quite as altered. In terms of her fashion, she didn't have to show so much boob but for her it's somewhat subdued. This dress had both a very high leg slit and a low cut bodice. Just her style. She could have toned it down by not matching her lipstick to her dress color and by not showing us half her underboob on both sides.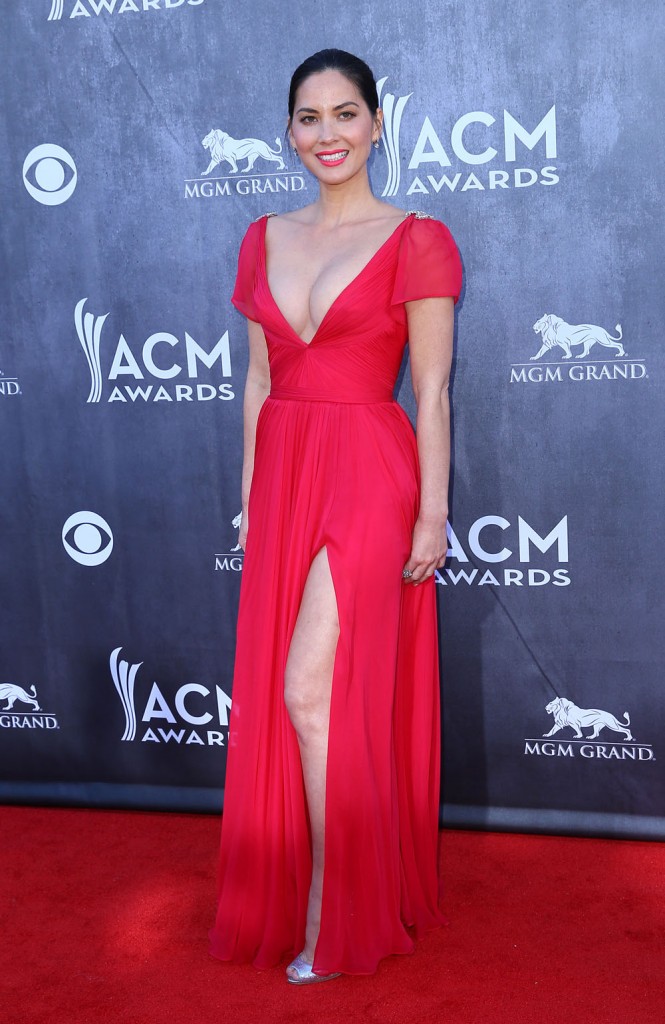 Here's Kellie Pickler looking adorable in a cornflower blue strapless Romona Keveza gown with a long train. It seems a little overdone, but the dress is pretty overall. I do wish she would have done something different with her hair. The curls look a bit stiff. Kellie's dress is also rather low cut, but her boobs aren't smooshed together and we're not seeing the entire side outline.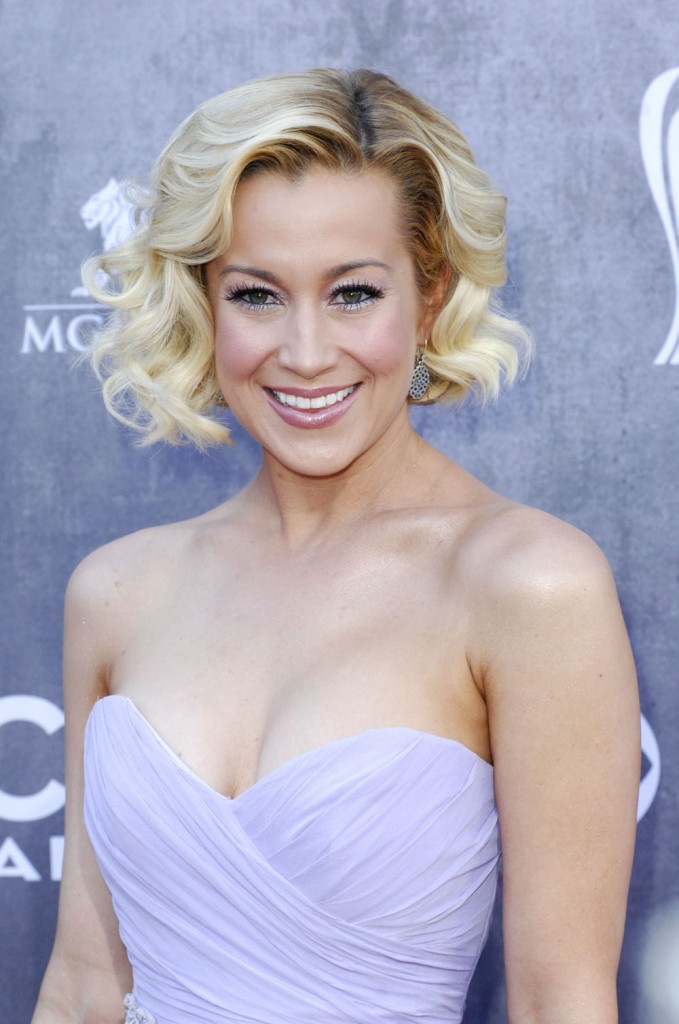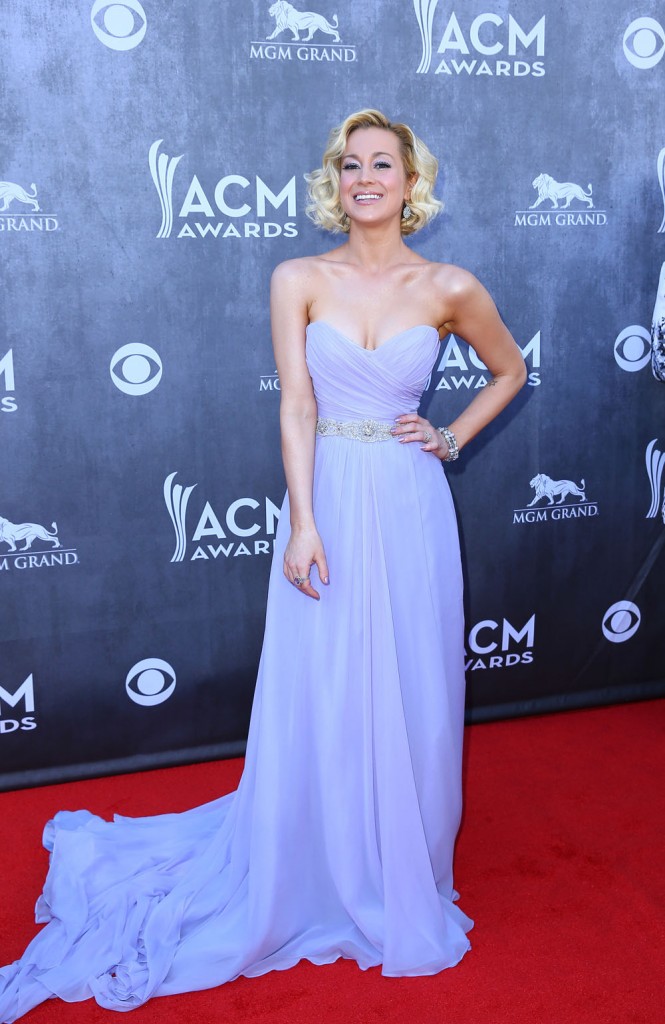 Kacey Musgraves wore a baby blue Miu Miu gown that had weird gathered fabric at the bodice leading down to a full skirt. The dress was topped off with a fug blue and white belt. I thought Miu Miu was better than this. Kacey won Album of the Year for "Same Trailer Different Park." You may remember that Kacey won Best Country Album at this year's Grammy's too. Her dress here is better than both her strange tiered Grammy's dress and the mullet see-through dress she wore to the CMAs so slow clap. Check out all that blue eye shadow.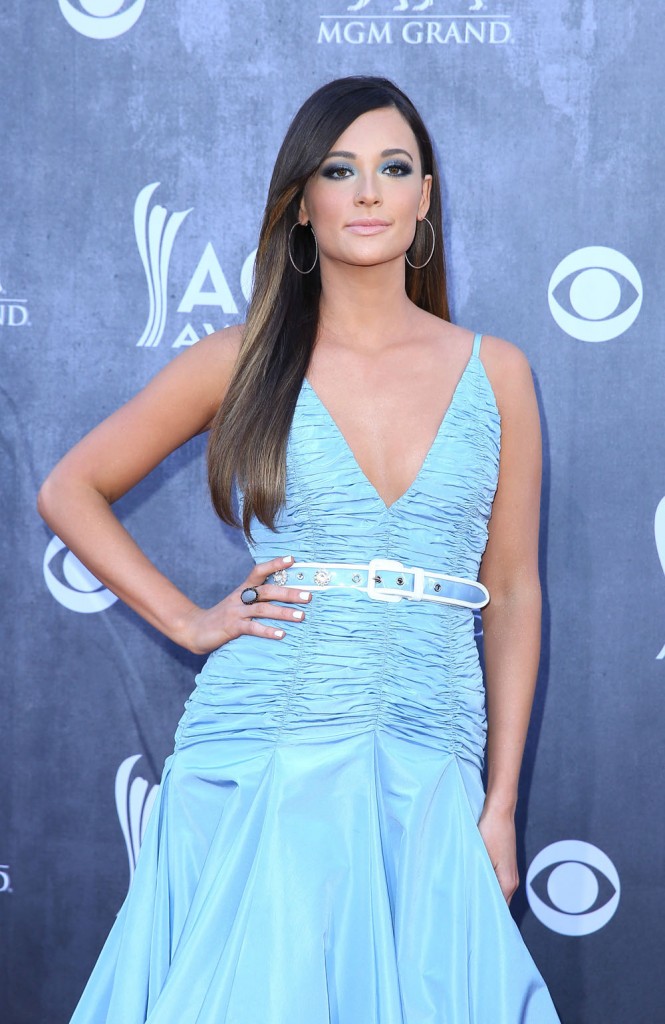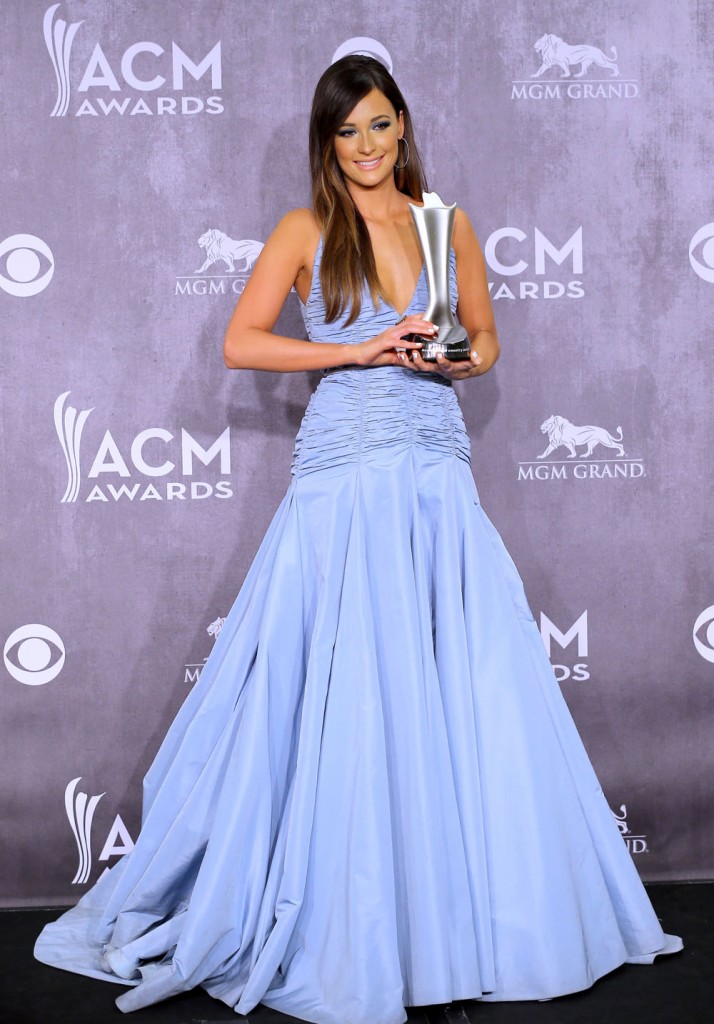 Jamie Lynn Spears was super cute in a sequin Ikat print dress that looked more suited to brunch than an awards show. Maybe the sequins were more striking in person. Jamie Lynn came with her new husband, Jamie Watson. Jamie Lynn is a country singer now in case you didn't know. Blake Shelton mildly dissed her sister in his opening monologue, quipping "if you don't like live music, then you need to go down the block and see Britney Spears."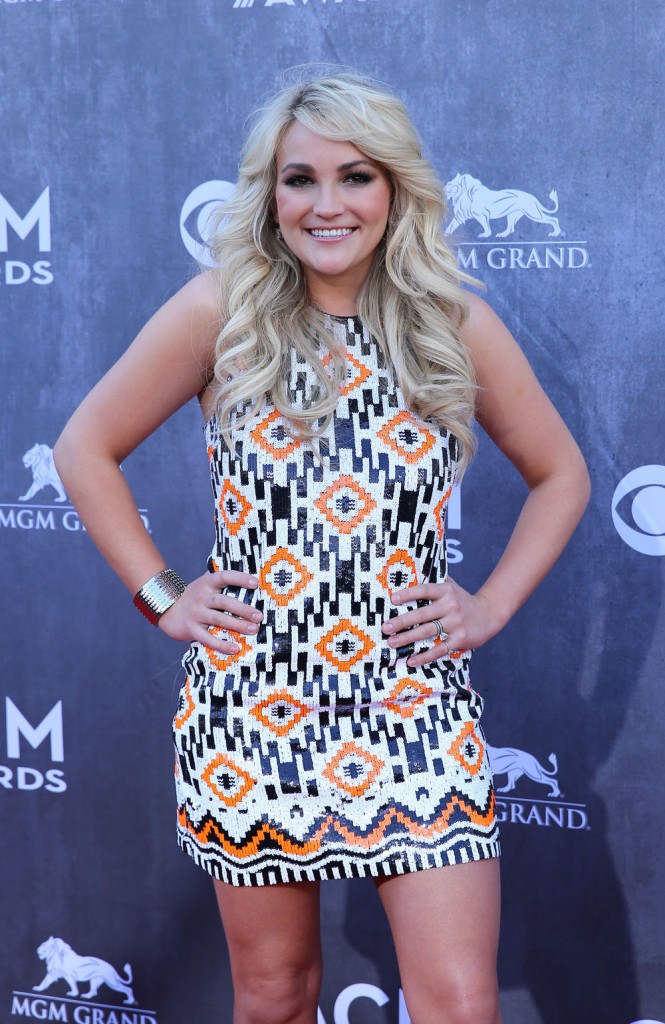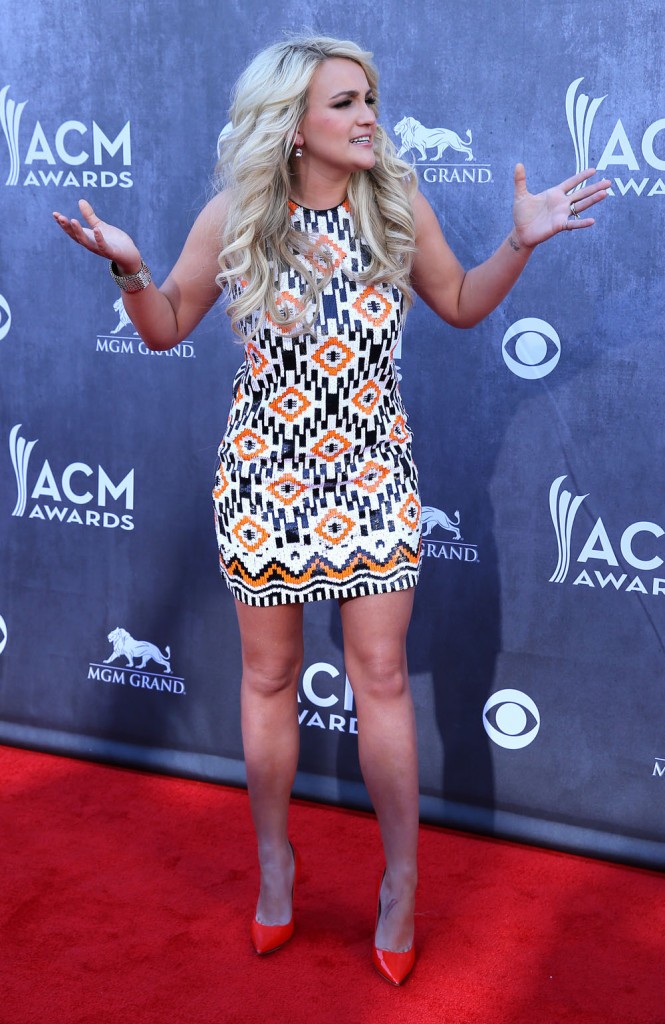 Finally we have Martina McBride in David Meister. I know Meister as the designer who does a lot of dresses for Melissa McCarthy. The top of this dress is really lovely, I like the cap sleeves as well as the floral print, but it looks too busy with the print going all the way down the long skirt. It needs to have a slit or be shorter or something.