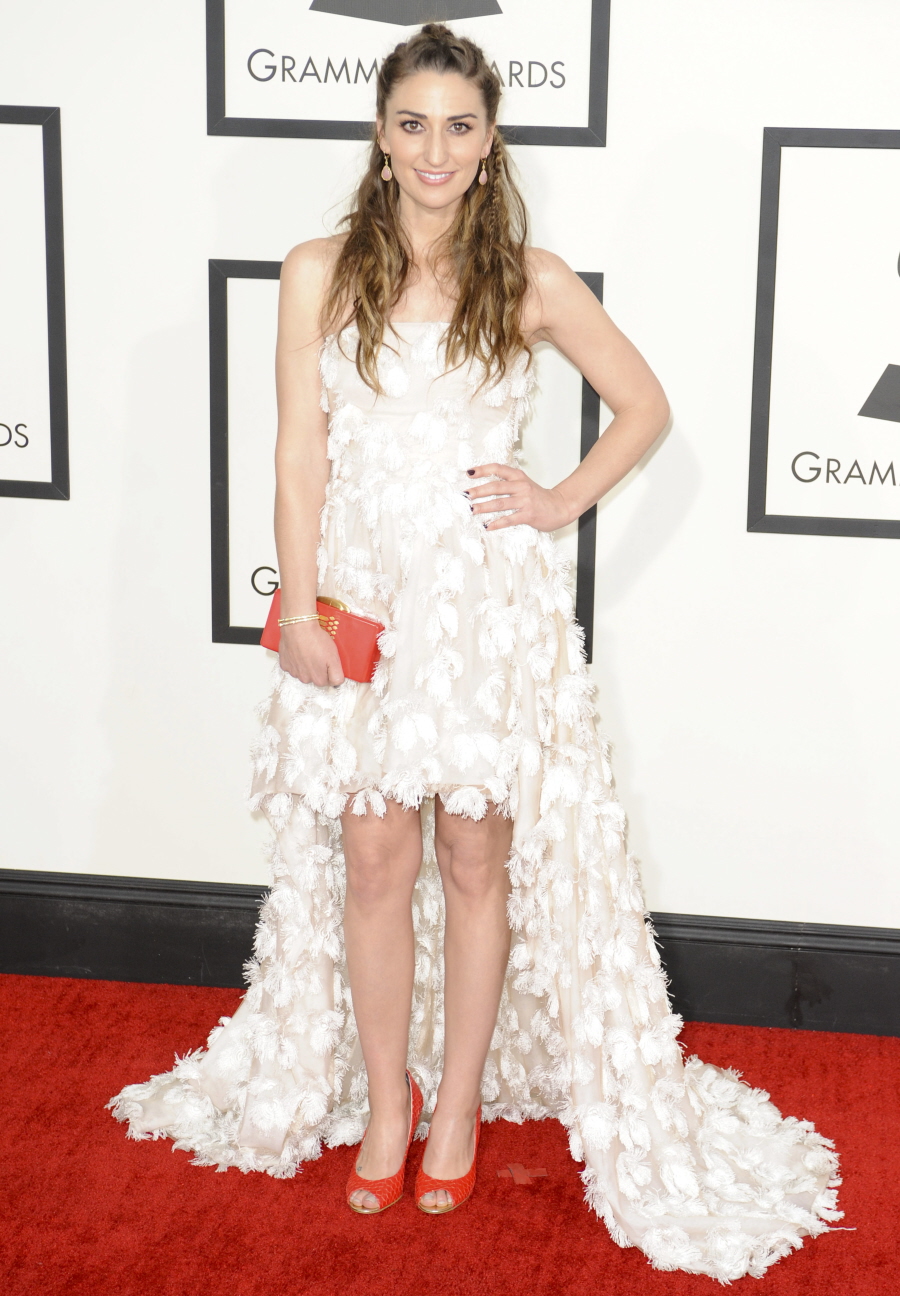 Sara Bareilles was all set up to have a great night. She got some surprisingly big nominations and the Grammys could have been her big debut as a major singer/songwriter. But it felt like a stumble. Not a major stumble, but just like a wasted opportunity in a lot of ways. First of all, her red carpet dress was this white Blumarine mullet dress. HATE IT. It looks like Blumarine was jacking a Jason Wu design and then putting their own fug spin on it, then covering the mullet disaster in feathers. Plus, Sara's styling was off too. Her hair wasn't great, her makeup was raccoony. Blah.
As for Sara's performance with this year's MusiCares Award winner Carole King… I love Carole King. I love the idea of paying tribute to Carole King by putting her with Sara. But again, the execution was lacking.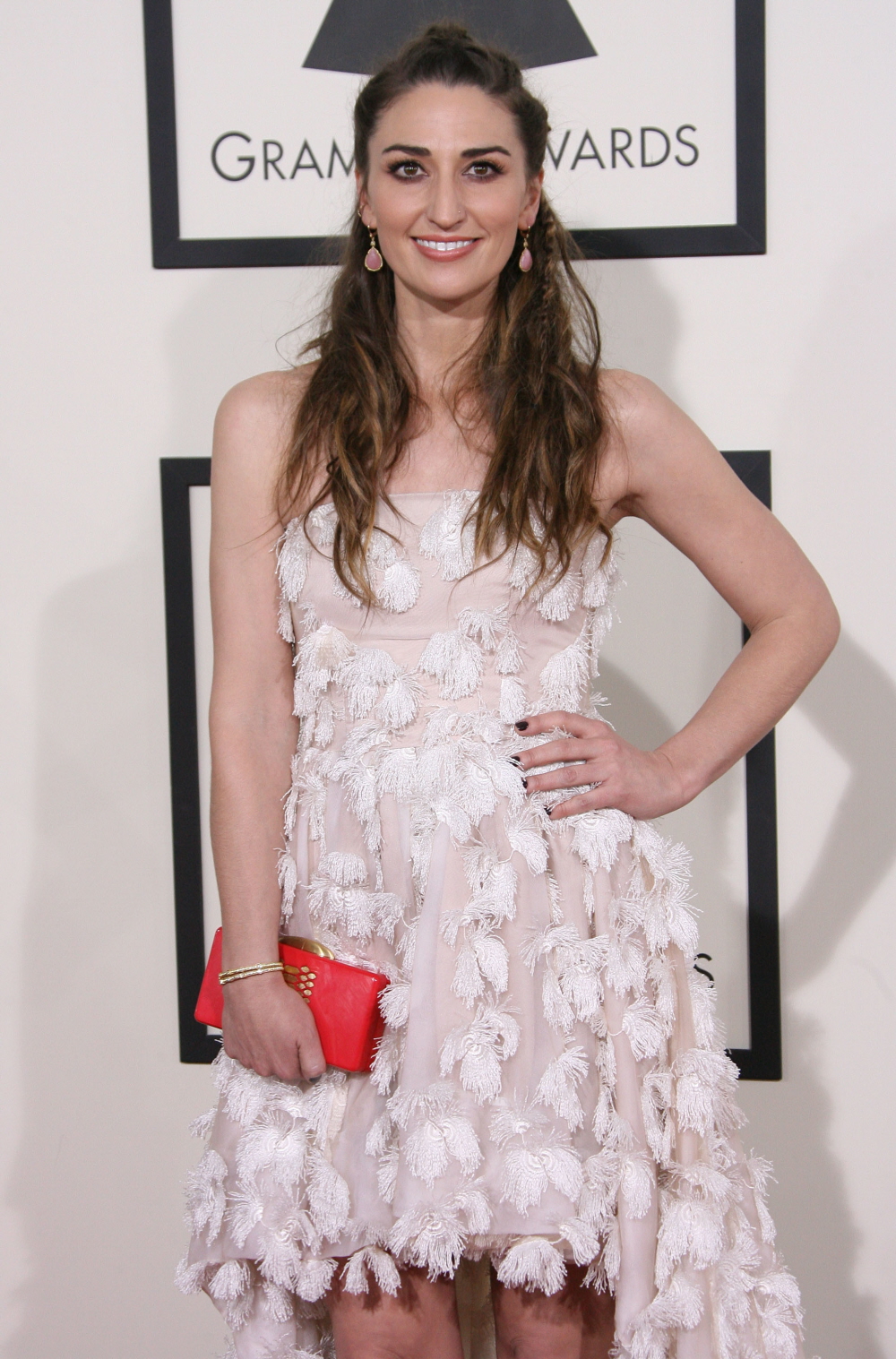 I have no idea who Kacey Musgraves is, but she won best country album. She also performed in light up cowboy boots. Here she is in Armani Prive. I remember this girl when she spoke to E! – the dress really did not look good on camera, and it's not great in still photos either. Ruffle tiers are kind of rough when you're a grown woman, but this might have worked better if the skirt wasn't so fitted and maybe it was a little bit longer too? Ugh. Awful.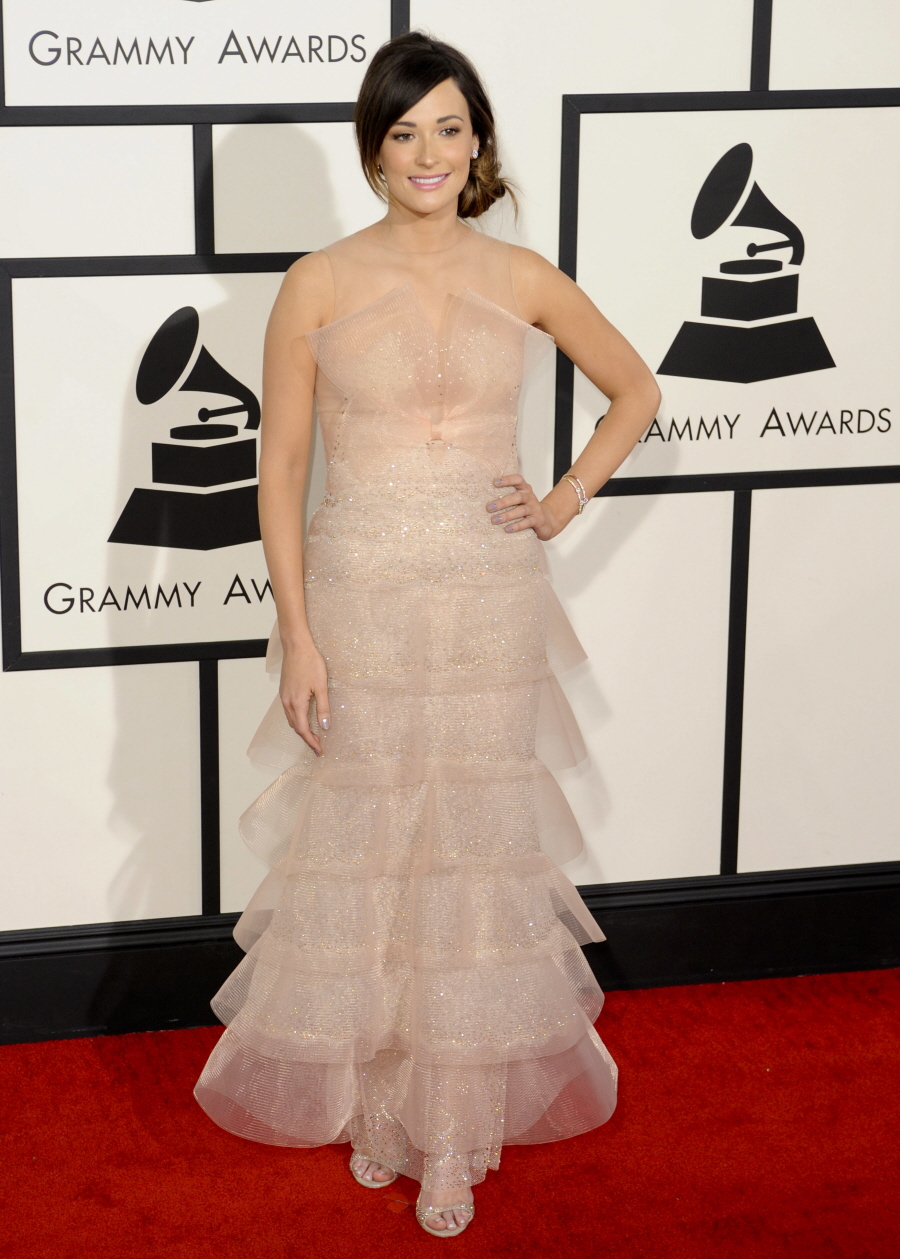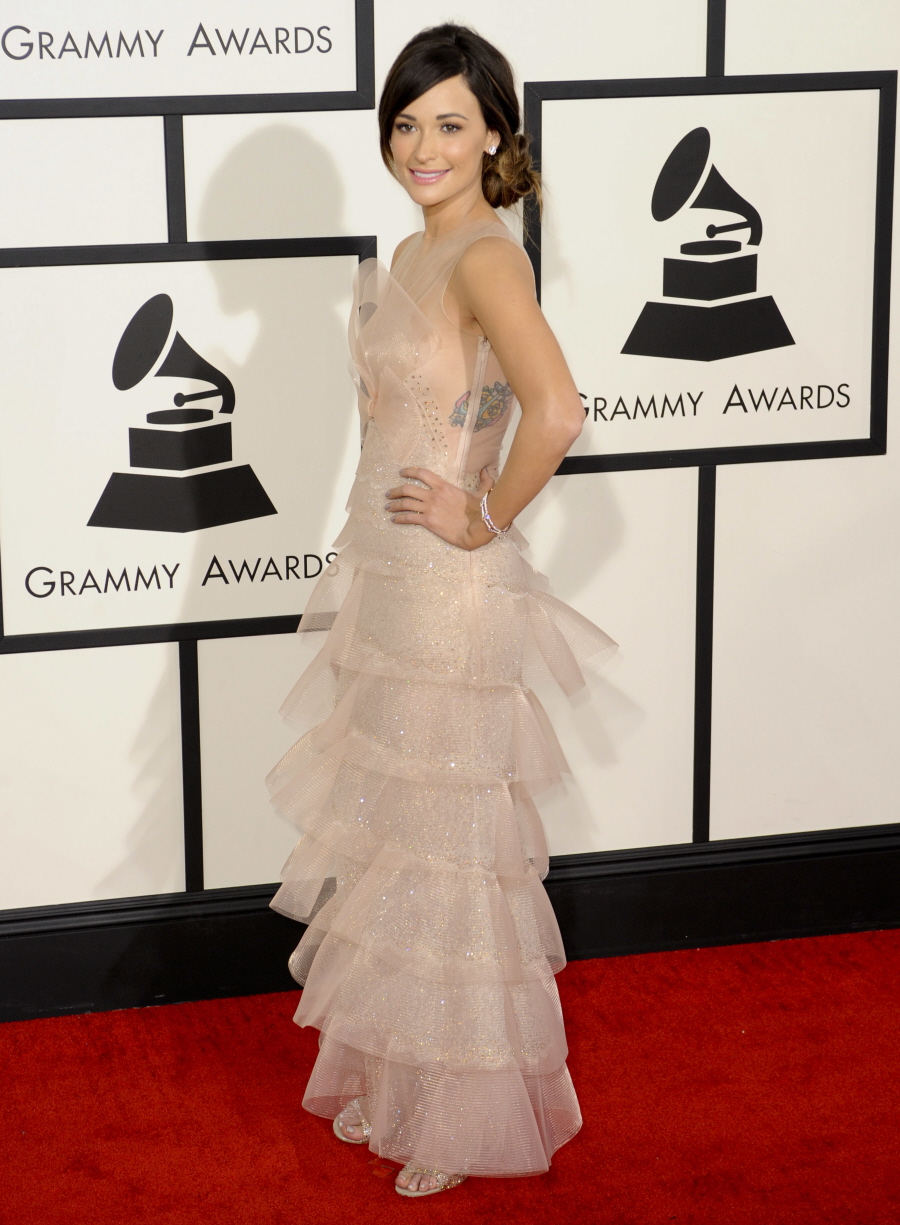 Photos courtesy of WENN.