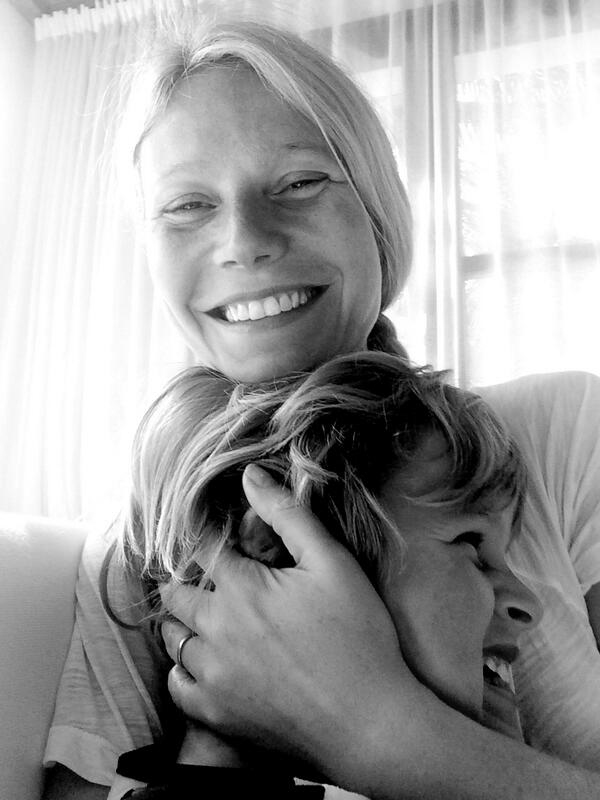 In between paid/sponsored tweets for her new gig as a spokesperson for Restorsea, Gwyneth Paltrow tweeted this photo of Moses Bruce Paltrow Martin yesterday. Moses turned 8 years old yesterday, that's why. It looks like he didn't want to take the photo too, which is just funny. Perhaps he's at the age where hugging his mom is a fate worse than death. I can hear the shriek of "Stop it, MAAAH-OM!!!" from here.
Anyway, it's a good photo of Goop. And isn't that the point? The Rebranding of Gwyneth Paltrow. Gwyneth, the hands-on earth mother who feeds her blonde children all-organic food (prepared lovingly by her own hand) as Bad Father Chris Martin fools around with SNL staffers and British socialites whilst eating Big Macs. That's the impression I'm getting – that's the story we're supposed to be writing about. And according to Radar, Chris is getting wise to Goop's PR game:
It may have been a "conscious uncoupling," but the split between Gwyneth Paltrow and Chris Martin is getting sloppy! According to an insider, Martin, 37, fears his ex is spreading vicious cheating rumors about him to he will appear "less sympathetic" and Paltrow, 41, plans to take the Coldplay frontman to the cleaners when it comes to squeezing spousal support from him, RadarOnline.com is exclusively reporting.

"Chris now believes that Gwyneth is leaking rumors about his alleged trysts in an effort to sully his image and make him look less sympathetic," the source told Radar. "Gwyn is so angry that she's threatening to turn the divorce ugly, saying she's going to squeeze spousal support out of Chris, despite her multi-million dollar fortune."

Together, Paltrow and Martin are worth a mind-blowing $280 million — but the source says the GOOP founder could take Martin for an extra $25 million!

"Gwyneth believes she deserves a settlement of at least a lump sum of $25 million from Chris because he is the breadwinner and their kids will live with her most of the time," the source said. "She believes Chris should 'man up' and do the chivalrous thing. Friends are bracing for an ugly divorce showdown."

However, the insider claims Paltrow is furious over the recent report that Martin hooked up with a Saturday Night Live assistant — while he and Paltrow were still together.

"Friends of the of the couple point to a major double standard, with Gwyneth having pushed for open marriage so she could pursue other men, but demanding absolute fidelity from Chris," the source told Radar. "Chris is telling friends that Gwyneth was so self-involved that she believed she was more evolved than Chris and that she could better emotionally handle juggling out of marriage relationships with other men."
You know what? Radar ran that off the rails. Even though I'm loathe to give Gwyneth credit for anything, I honestly don't believe she would be so gauche as to use her powerful publicist to spread rumors about Chris… in order to get more money in a divorce settlement. Now, would she try to turn the PR against Chris to protect her brand and her wholesome lifestyle image? That's the question. I also don't think Gwyneth offered Chris an open marriage because she wanted to fool around – I think that was Gwyneth trying to save her marriage in the face of Chris's (alleged) infidelities.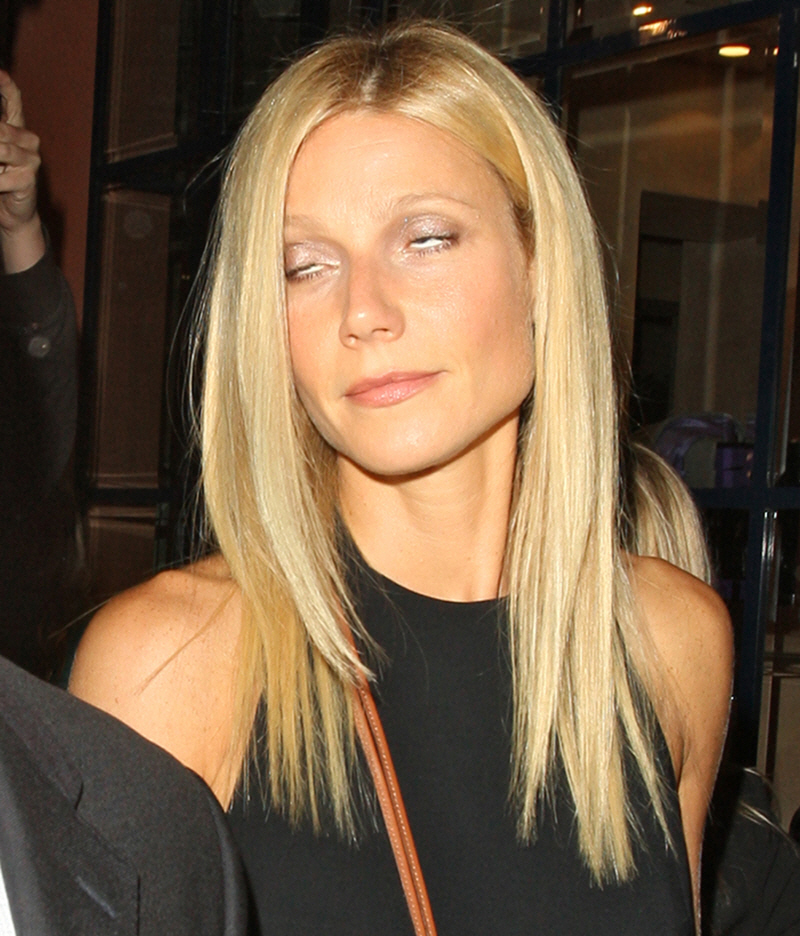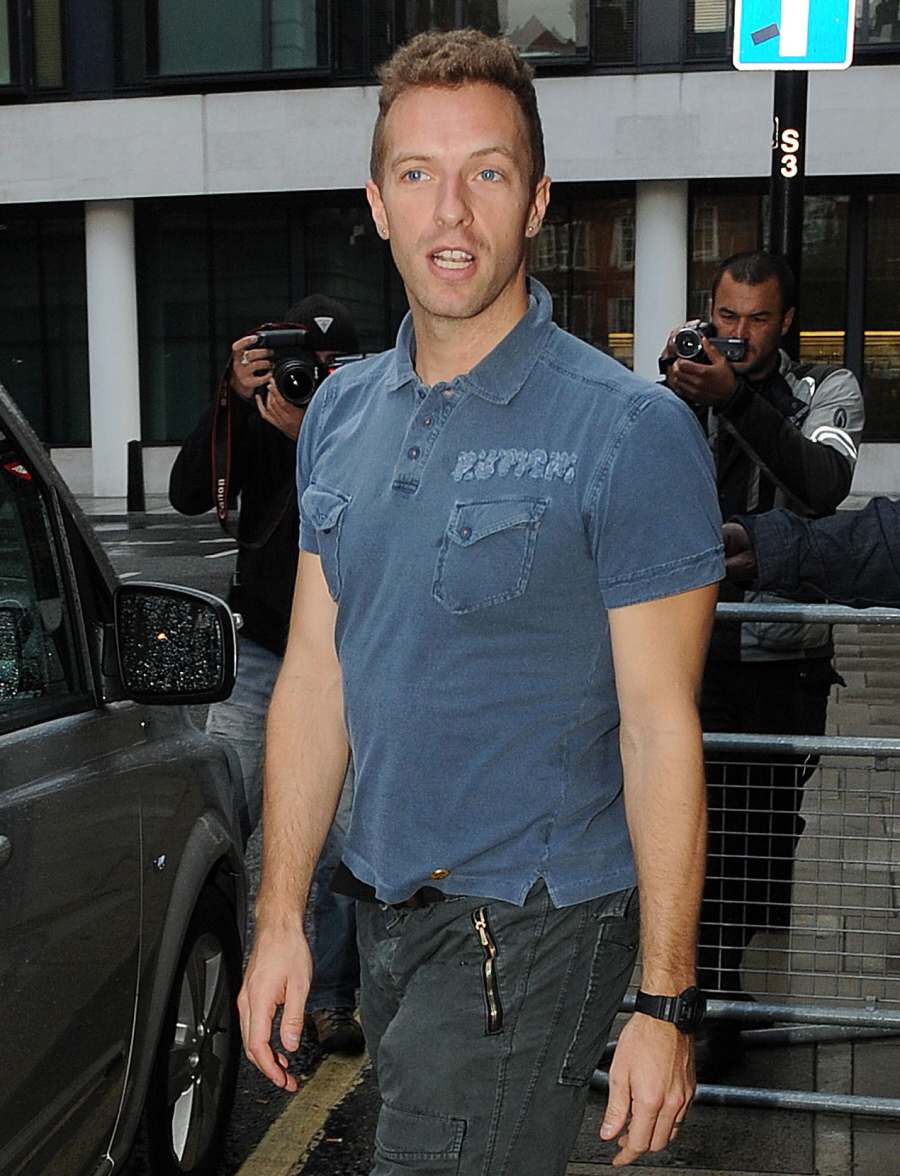 Photos courtesy of Goop's Twitter, WENN.