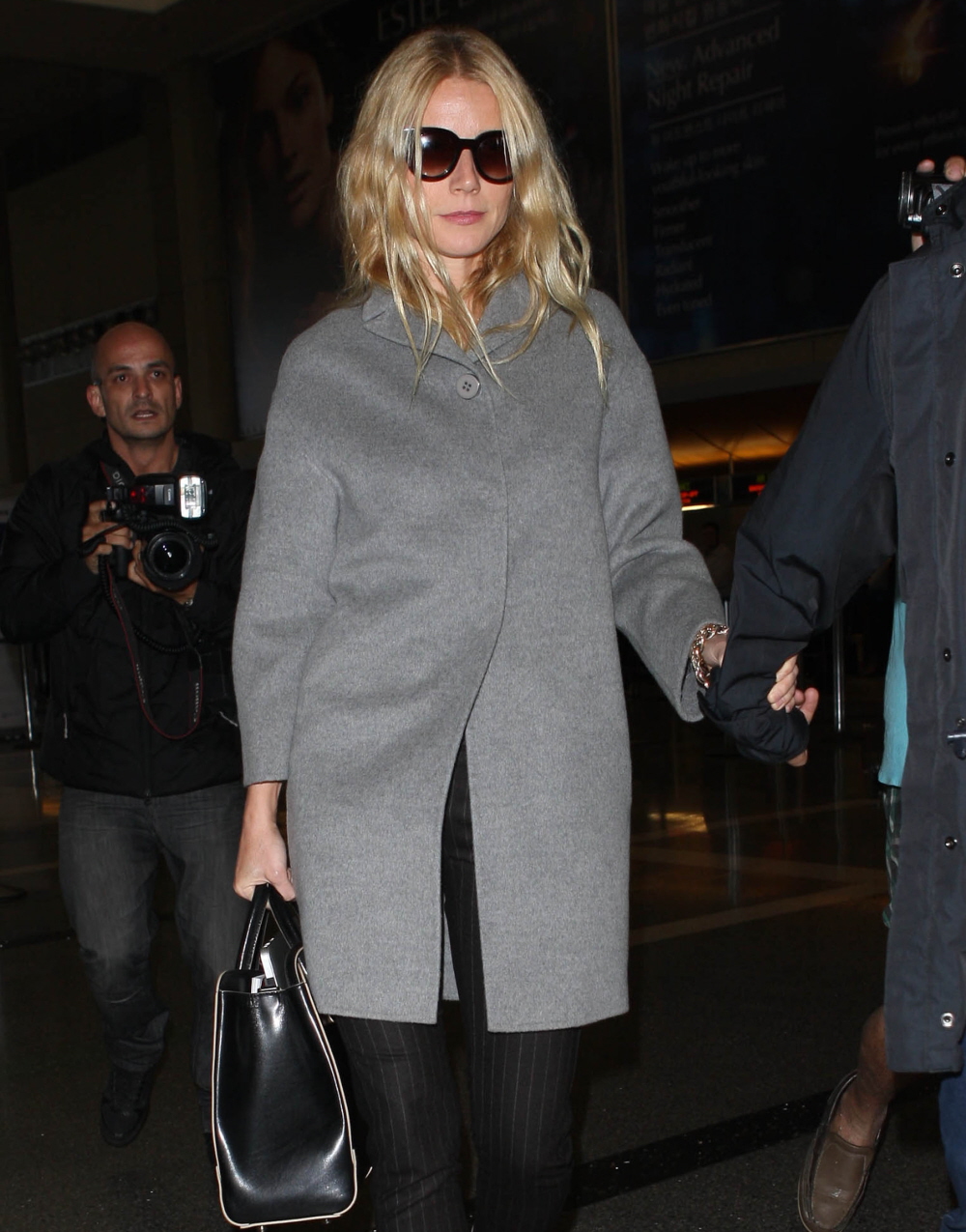 We have some sad news and some funny news about Gwyneth Paltrow today. I believe the sad story and I think the funny story is too good to be true, but if it is true… Gwyneth is hilariously delusional, which is why it might be true. Let's start with the sad story, which is in this morning's Page Six.
Gwyneth Paltrow didn't want to go public with her "conscious uncoupling" from Chris Martin. She wanted to keep pretending to the world that they were still together, sources tell me.

"It was his idea to announce the split. They had drifted apart, and there was no chance they'd get back together, so he felt it was wrong to keep pretending," said one gossip.

Now Paltrow is upset.

Most people believe it was her fault the marriage ended because of her alleged links to real-estate mogul Jeffrey Soffer and entertainment lawyer Kevin Yorn.

Martin, who didn't lose his virginity until he was 22, seems to be the innocent naïf who couldn't keep up with an entitled Hollywood princess.
Throughout their marriage, Chris mentioned in several interviews that he was not very experienced with women and I think Gwyneth was only his second or third girlfriend ever. He was/is a late bloomer, which might explain his infidelities (have you ever met someone who only became desirable later in life?). Plus, I believe that Gwyneth would have been fine having a pretend marriage. For Gwyneth, all that matters is how things LOOK, not how they ARE. She's like that about her health and body too. She doesn't actually want to BE healthy, she just wants to be thin and have a good body. Sad.
Now for the funny story. From Radar:
Who is Gwyneth Paltrow's favorite actress? Probably herself! As new details emerge about how the actress' ego may have played a part in her split from Chris Martin, only RadarOnline.com has the cringe-worthy details of just how out of control her self-love can get.According to an insider, Paltrow recently tried to re-live her glory days by inviting her family and friends to her home and making them watch her old blockbusters!

Paltrow "totally embarrassed herself" last summer by holding a private "Goop Film Festival" event at her ultra-lush Hamptons estate, an insider tells Radar exclusively.

"After the massive success of Iron Man 3, Gwyneth started hosting regular screenings of some of her old 90′s hits," the source explains, "including Seven, Sliding Doors and Shakespeare in Love."

But it wasn't just a night of entertainment for her invited guests. The weary pal recalls, Paltrow asked her captive audience "what works about the movies."

"Gwyneth is really just trying to re-live her glory days," the friend says. "The truth is, if you look at her schedule, she's just not a full-time actor anymore, but she still wants to be treated like a screen legend."

And though her pals were subjected to the Goop-y screenings the source says one person managed to skip the show — her now-estranged husband.

"She's been trotting out the old movies for her friends, but most of them would rather watch paint dry," the source explains. "It was pretty embarrassing and interestingly Chris never hung around to watch."
Is this true? You be the judge. I'm 50/50 on it. It sounds like something that could have started innocently enough, like one of Goop's friends saying that they had never watched Sliding Doors or Shakespeare in Love, and Goop was like, "Hey, we should do a screening!" Or maybe Gwyneth thought that her friends would enjoy a seminar in Gooping On Screen. Reel to Reel: The Goop Years. Sliding Goop. Sky Captain and the Goop of Tomorrow. A Goopy Murder. The Royal Goopenbaums. I could do this all day, just FYI. The Goopiversary Party. And then as a palate cleanser, Butch Cassidy and the Sundance Goop.
Goop was out at the Chateau Marmont last night too: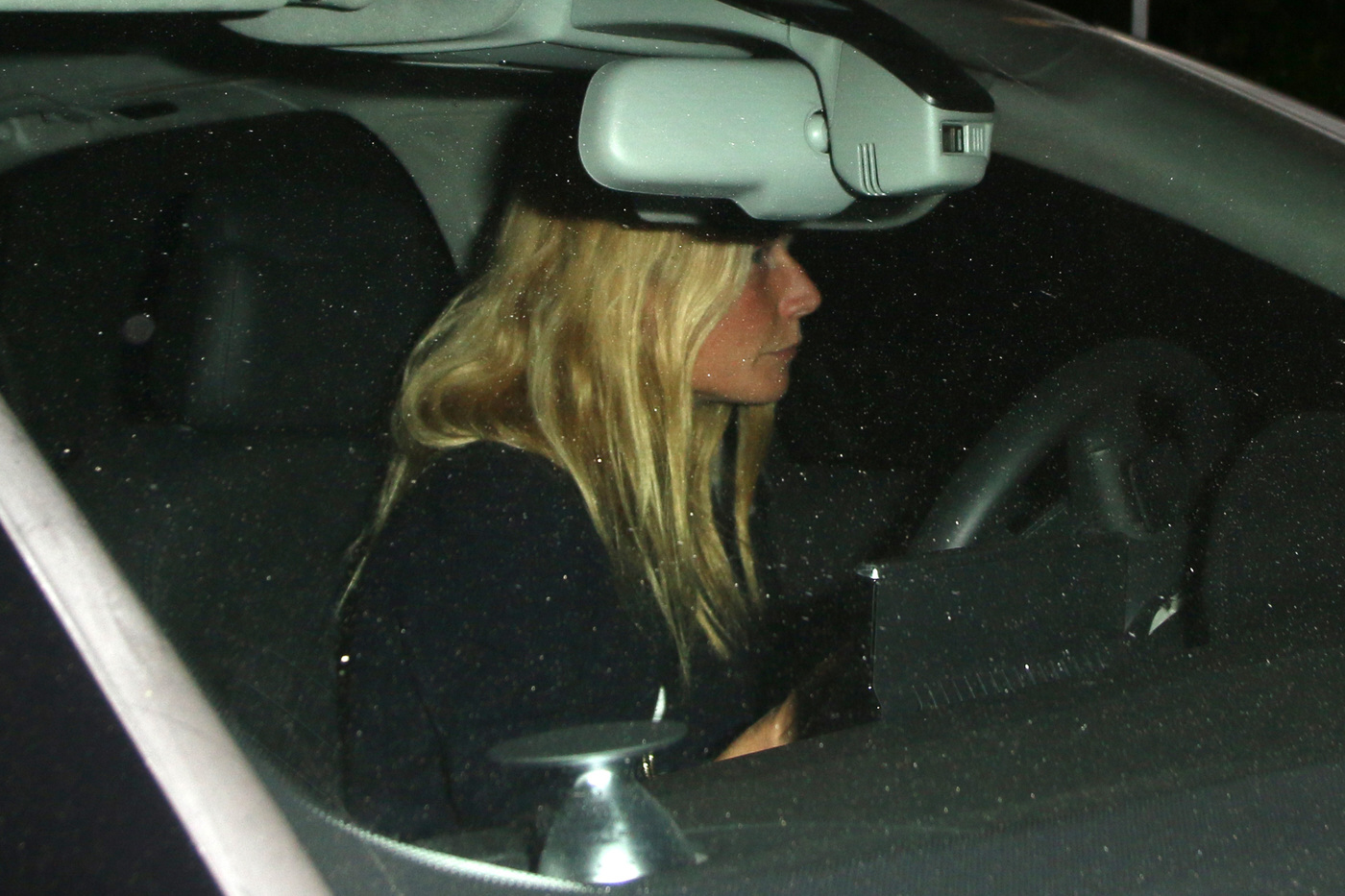 Photos courtesy of Fame/Flynet and PCN.