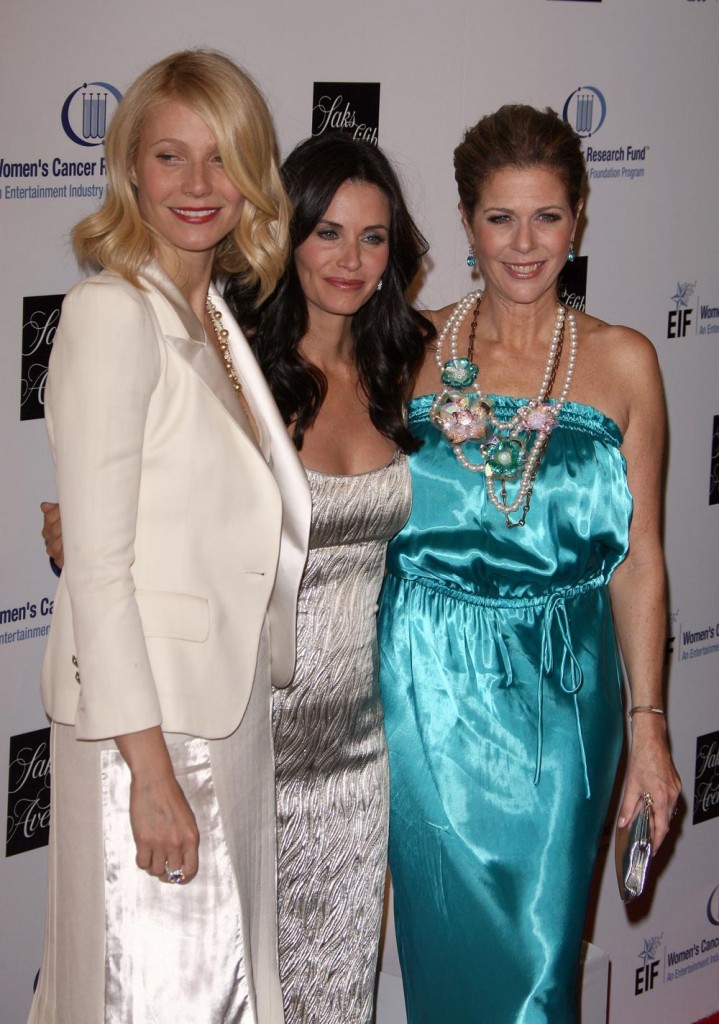 Although there were rumors that Gwenyth Paltrow and her husband Chris Martin would walk the red carpet hand-in-hand at this year's Grammys (something she claimed she would never do), Chris was decidedly alone in front of the cameras. Well, Gwyn has revealed one of the reasons she refuses to do press with her husband: it's "cheesy."
So, why don't Oscar winner Gwyneth Paltrow and Grammy winner Chris Martin of the group Coldplay take pictures together or walk down red carpets as a couple?

"It's cheesy," Gwyneth laughed when we talked about this big controversy backstage at the Grammy Awards on Sunday night. When we ran into each other she'd just come off stage wearing a hot silver lame mini skirt. But she was also not with Martin, who was busy with Coldplay winning a Best Song Grammy for "Viva La Vida."

"I mean, who wants to live like that?" Gwyneth said. She knows of what she speaks. Paltrow clearly doesn't want a hot button celebrity life like former flame Brad Pitt and Angelina, aka Brangelina. There's no "Chriswyneth" or "Gwis" in her future.
[from Fox News]
Gwyneth and Chris have the potential to be a huge power couple. What she doesn't seem to understand is that they could have a public relationship without it turning into another Brangelina lovefest: think of Kevin Bacon and Kyra Sedgwick, or Ben Affleck and Jennifer Garner. Both of these couples are public with their affections, but don't let the press get out of control.
I do understand where she's coming from. Some couples are all over each other and no one wants to see that. But it's possible to keep their relationship low-key without making Gwyneth look frigid. Where are her PR people?
Holding hands is "cheesy"? I would think she would want to share her time in the spotlight with the person she loves. Maybe she's just too GOOPy for that.
Gwyneth Paltrow is shown at "Saks Fifth Avenue's Unforgettable Evening" in Beverly Hills on 2/10/09 with Rita Wilson and Courteney Cox. Credit: Juan Rico/Fame Pictures