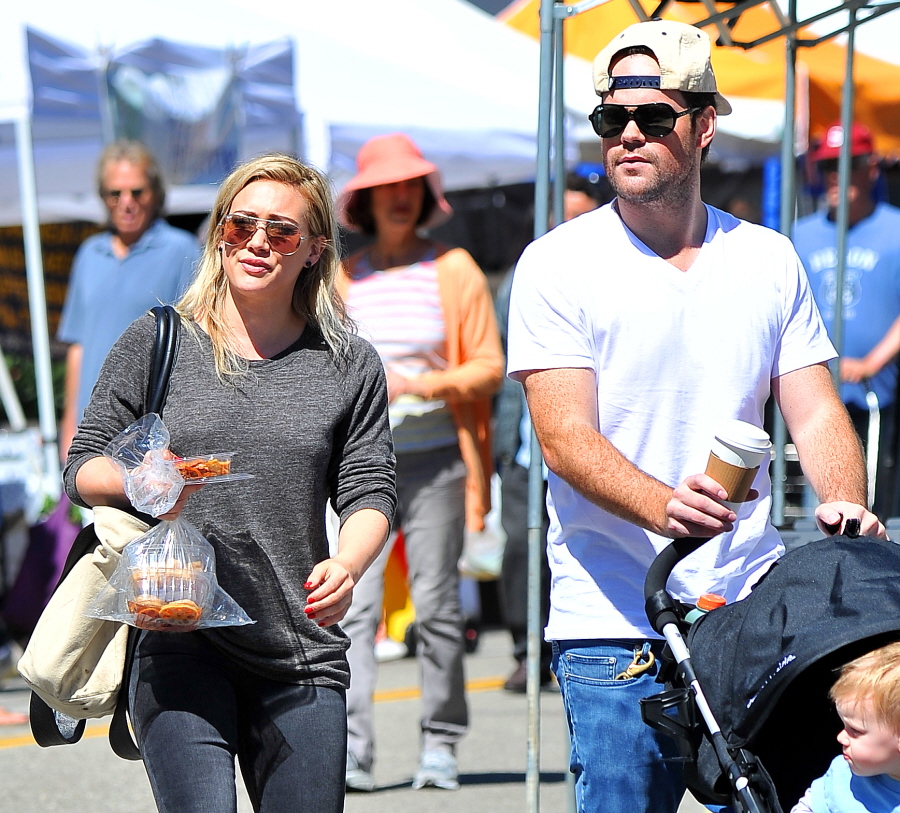 Back in January, Hilary Duff and her husband of three years, Mike Comrie, announced they were splitting up. Someone leaked it that Hilary and Mike had been struggling for a while, and had even been in marriage counseling for 18 months. Which means they had been in counseling for half of their marriage. Anyway, what followed is what typically follows. "A Brand New" Hilary trying to rebrand herself as a fearless single mom, complete with photo-ops several times a week as she carried her kid around town, plus lots of Twitter photos of her kid too. That didn't stop her from climbing on the #NoKidsPolicy, although I don't think she realized exactly what it meant. Anyway, long story short, Hilary and Mike decided to cling to their relevancy marriage after all!
After spending a romantic Valentine's Day vacation together in the Bahamas, Hilary Duff is calling off the divorce with hubby Mike Comrie, RadarOnline.com is exclusively reporting. According to an insider, the mid-February trip was intended to be a time for the couple to discuss splitting assets and a suitable custody arrangement for their 2-year-old son, Luca — but the two have instead agreed to work on their marriage.

"Hilary and Mike hooked up when they were in the Bahamas," the source told Radar. "Once they were together with their son Luca in the Caribbean, it got emotional and real. Mike broke down and begged Hilary for a second chance."

And although the source says Duff, 26, wasn't initially keen on giving the marriage a second chance, she's recently had a change of heart when it comes to Comrie, 33.

"They've been meeting for hookups ever since, and Hilary's softened and the two are moving forward to see if they can work it out," the insider revealed. "Hilary's one stipulation is that Mike step up to full-time parenting duties while she works on her new TV show and her music career."

Duff recently landed a new gig starring opposite Sutton Foster in Younger, a comedy pilot written and produced by the creator of Sex And the City, Darren Star.
It's funny that the language being used is both of "mature reconciliation of two adults trying to work on their marriage" and "rock star-groupie hotel hookups." Well, at least they have a physical connection. A lot of marriages don't even have that, so good for them. As for this reconciliation… we'll see. If they honestly think they can work it out, then I hope they do.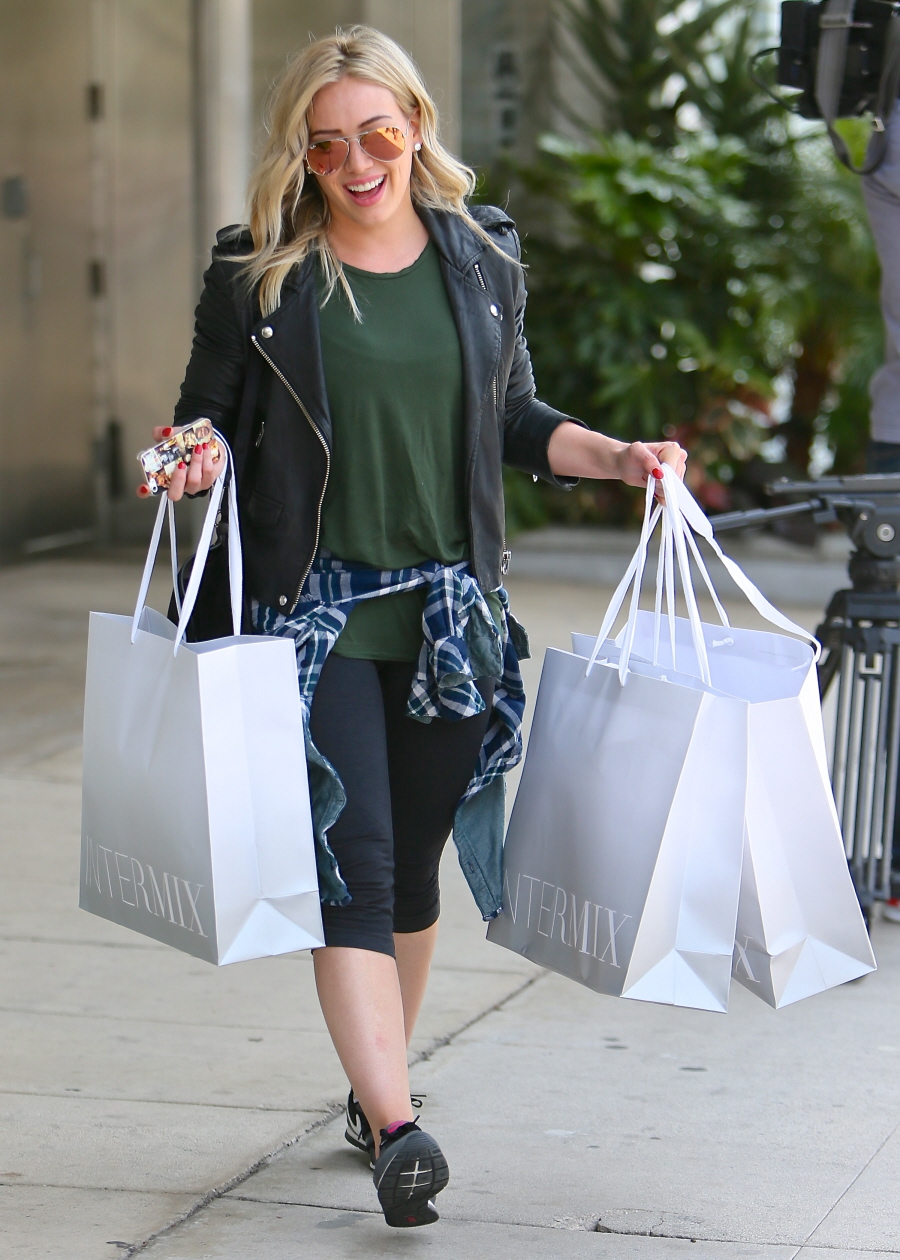 Photos courtesy of WENN.