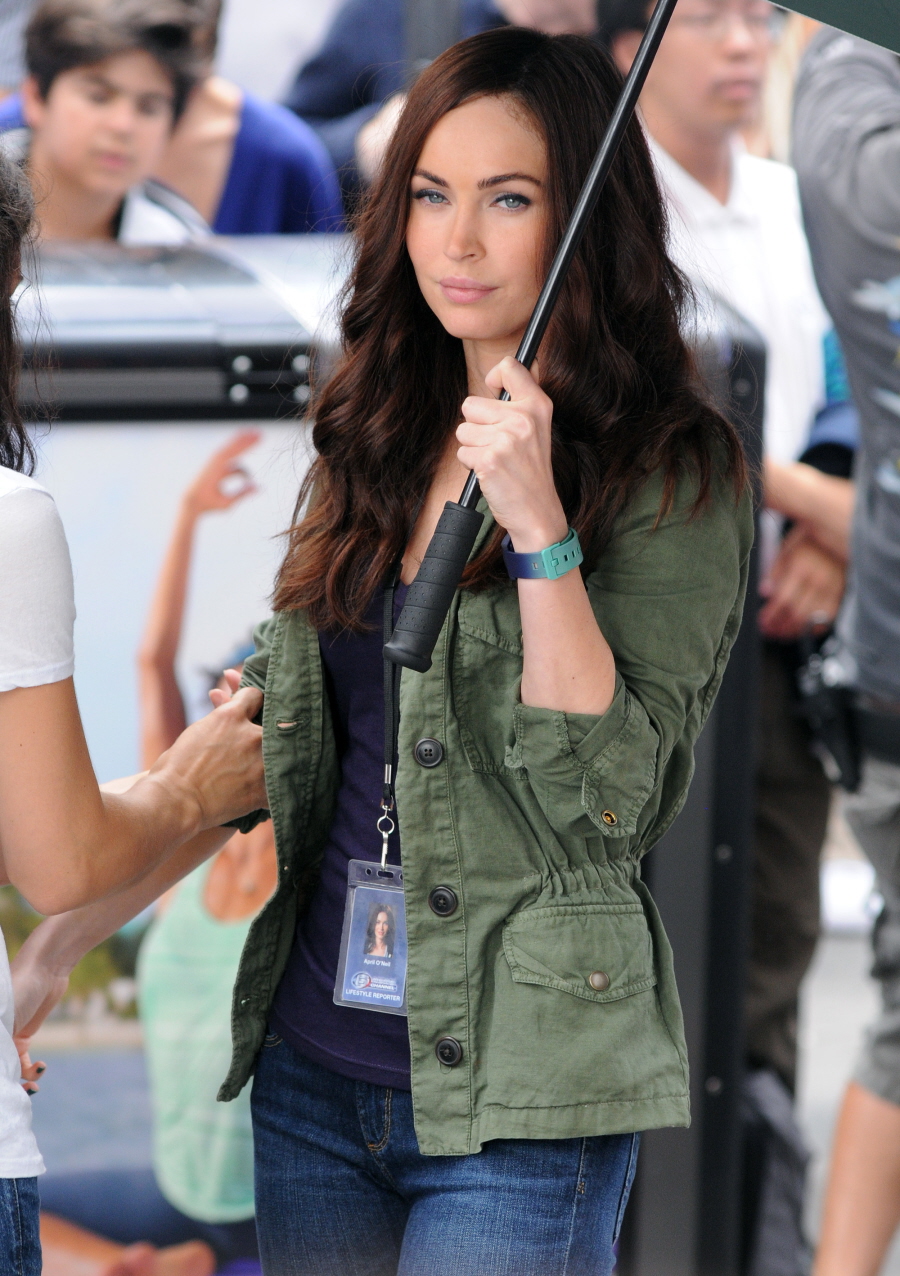 Before we get to the actual new quotes from Megan Fox – her first interview in a while, actually – I think we lay down the base for WHY Megan is speaking right now. She stars in Teenage Mutant Ninja Turtles, the movie executive produced by Michael Bay. The trailer came out a few weeks ago and it is one of the sketchiest, most terrifying, most horrifying things I've ever seen. Prepare yourselves:
Okay. Are you okay? So, that's where Megan Fox's career is these days. She's had two babies very quickly, she's bad-mouthed a lot of powerful people in Hollywood and she's basically lucky (yes, I said it) to get work on this movie. Many were surprised that Michael Bay hired her because, well, Bay was one of the biggest targets Megan had when she went dangerously off-message during the promotion of Transformers 2. Reportedly Megan sent Bay a "heartfelt apology" after she went off, complaining about the quality of the Transformers films and saying Bay was "like Hitler" and "like Napoleon." Well, Megan has a new interview with Entertainment Weekly, and my how the worm has turned:
Why she signed on TMNT: "I was really in love with them. I have an older sister that's 12 years older than me, so part of it initially was because I wanted to be like my big sister. But, it's a really cool project for me because it was a huge part of my childhood, and it's always been."

Working with Michael Bay again: "He was one of the most lovely people that I dealt with in making this movie. I've always loved Michael. We've had our battles in the past but even when I've been really outspoken about difficulties we've had, I've always followed up by saying that I have a particular affinity to him. He can be very vulnerable, and he's very likeable and loveable. I've always been very vocal about that as well. But, sometimes we clash because we both have very willful, powerful personalities."

The April O'Neil character: "She's more of a leader when she explores her relationship with the turtles instead of just the human companion that gets dragged along on the adventure. It's more representative of a modern woman…I'm completely clothed for the entire movie. There's no gratuitous skin or sexual anything. Jonathan was really insistent on not wanting her to be sexualized or to take that sort of typical role we've seen women take in movies thus far, and that I've taken in particular."

But she's fine with the pin-up thing: "I don't really mind. It's actually a large part of my personality. I think you can be that and you can also be intelligent and strong. I don't think they're in opposition to one another – at least in my life."

Motherhood: "I had just had Noah when I started taking meetings to see if this would work out for me. How cool is it to have a mom that plays either a superhero or plays the part of this iconic franchise that spans so many generations? I mean, hopefully they'll both think I'm cool."
Well, she sounds… subdued. Someone got with the program, didn't they? Megan is a prime example of the fickleness (I almost spelled that with a "U") of the young American male, the prime demographic that all of Hollywood wants to appeal to. In 2008-09, Megan was the hottest girl around. Every dude loved her. Every dude thought she was the hottest thing. Megan thought she was the hottest thing too, which is why she started bad-mouthing everyone and everything. And so the attention went away, she got fired from a big job and not that many people wanted to work with her. So she had to rebuild, slowly, and come back with a new attitude. But will the fickle male fanbase still be there? I really don't know.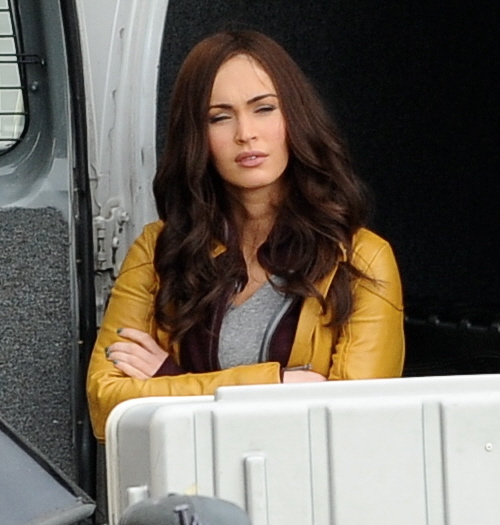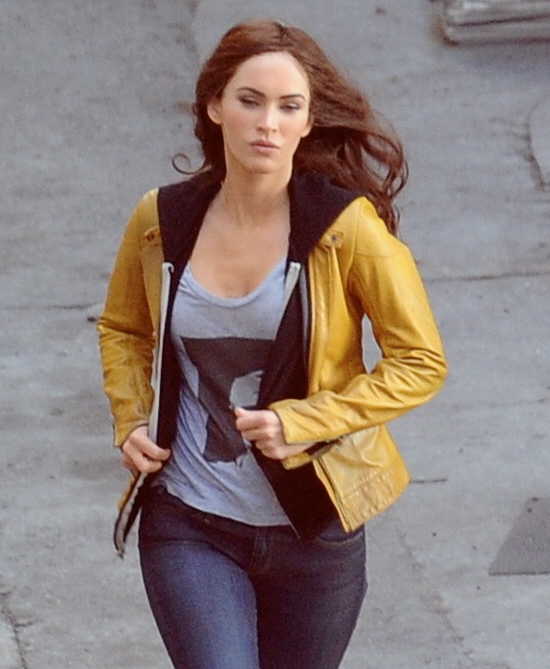 Photos courtesy of Fame/Flynet.