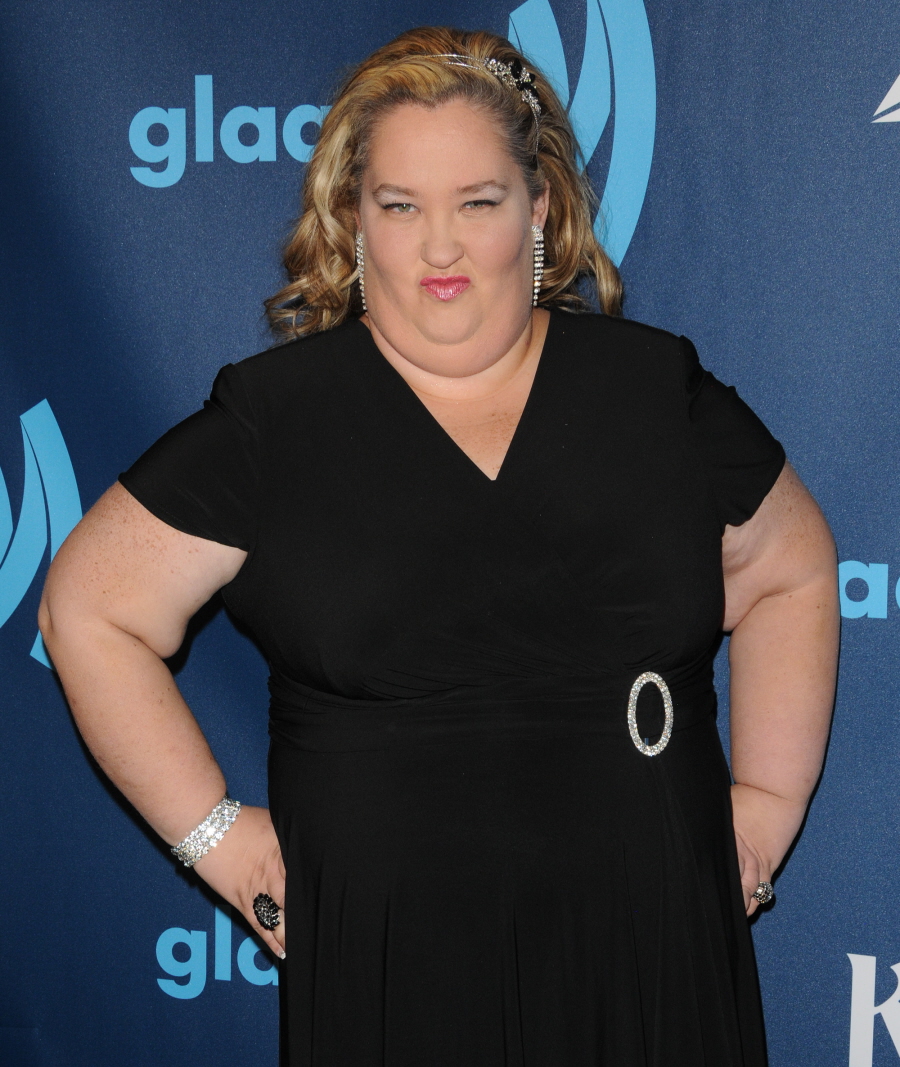 Is anyone still interested in Honey Boo Boo and Mama June? Probably not. But I still enjoyed this story because A) In Touch Weekly didn't make this up, it actually came from the mouth of Mama June and B) because I completely relate to it. Even though Mama June and her family are raking in money from TLC and assorted other projects, Mama June is smart enough to know that "this too shall pass." She loves shopping at Wal-Mart, she clips coupons and she puts all of Honey Boo Boo's money into a trust. And when Mama June had one moment of weakness – by God, it was just ONE MOMENT – she felt guilty as hell:
The fame from Here Comes Honey Boo Boo hasn't changed "Mama" June Shannon's thrifty ways.

During a recent trip to NYC, the reality star tells In Touch that she treated herself to a $100 pair of Cole Haan shoes. Within minutes, guilt set in. "I spent way too much money on the shoes!" the coupon-clipping star, 34, tells In Touch.

Her remorse grew even more after finding a similar pair for just $13 at H&M. "I realized that [the receipt said] there were no returns and got so upset," laments Mama June.

The fact that these $100 shoes bothered her so much proves that the family has not been affected by the fame and money earned from their hit TV show.

One splurge she doesn't regret? "We hired a bodyguard," she tells In Touch. "That's the only thing [about us] that's changed."
Well, here's something that might make Mama June feel better: I bet the $13 H&M shoes fall apart after a few weeks. I bet the Cole Haan shoes will last for a year or longer. When you look at it that way, sometimes it's better to buy quality. But as I said, I relate to this. Southern cheapness is a special kind of cheapness. Yes, I shop at Wal-Mart on occasion too, even though I hate everything Wal-Mart stands for. I just can't resist a great deal on a flat-screen TV or their inexpensive towels. And I too know the pang of regret of spending "too much" on something I needed, like a decent pair of shoes. I know Mama June because I am Mama June.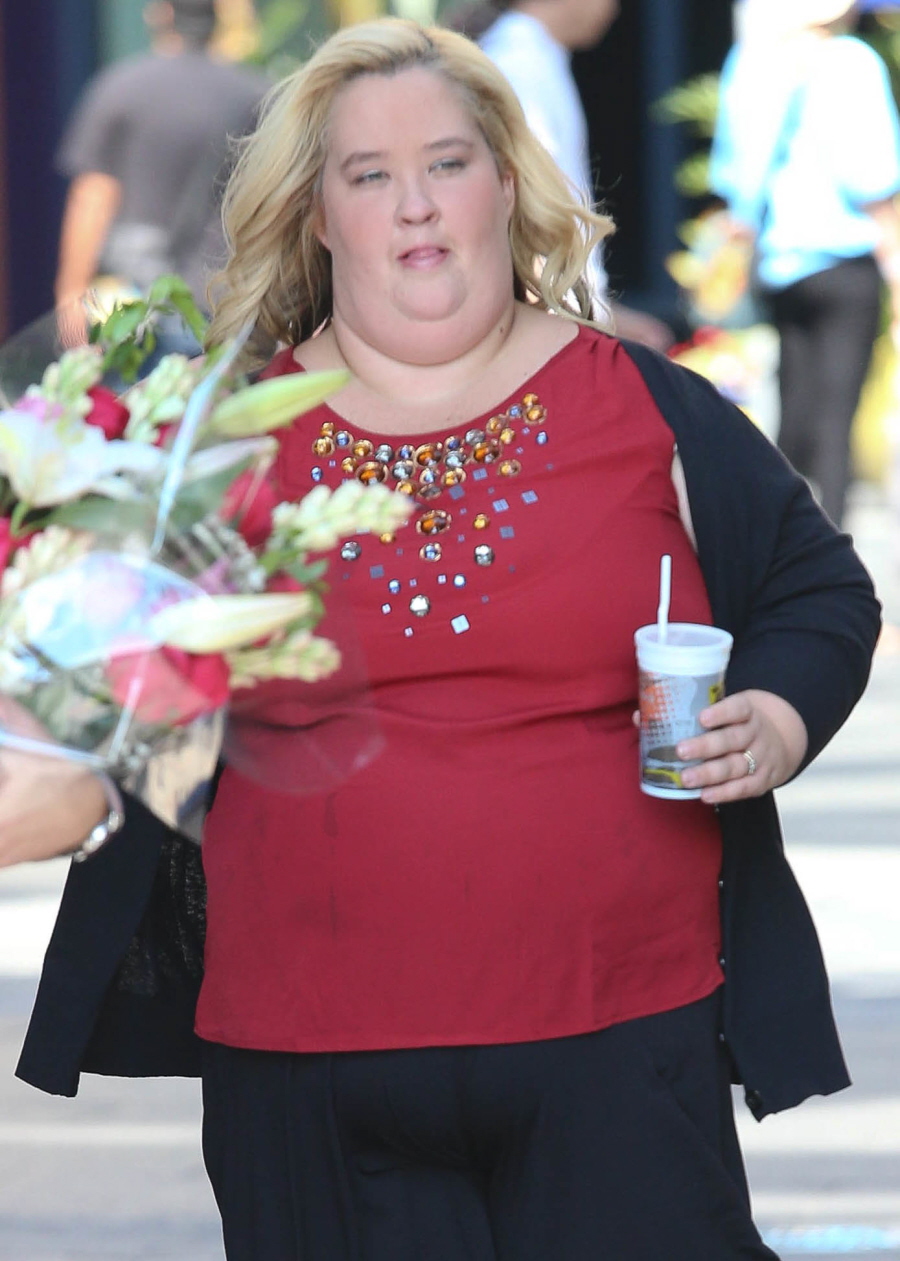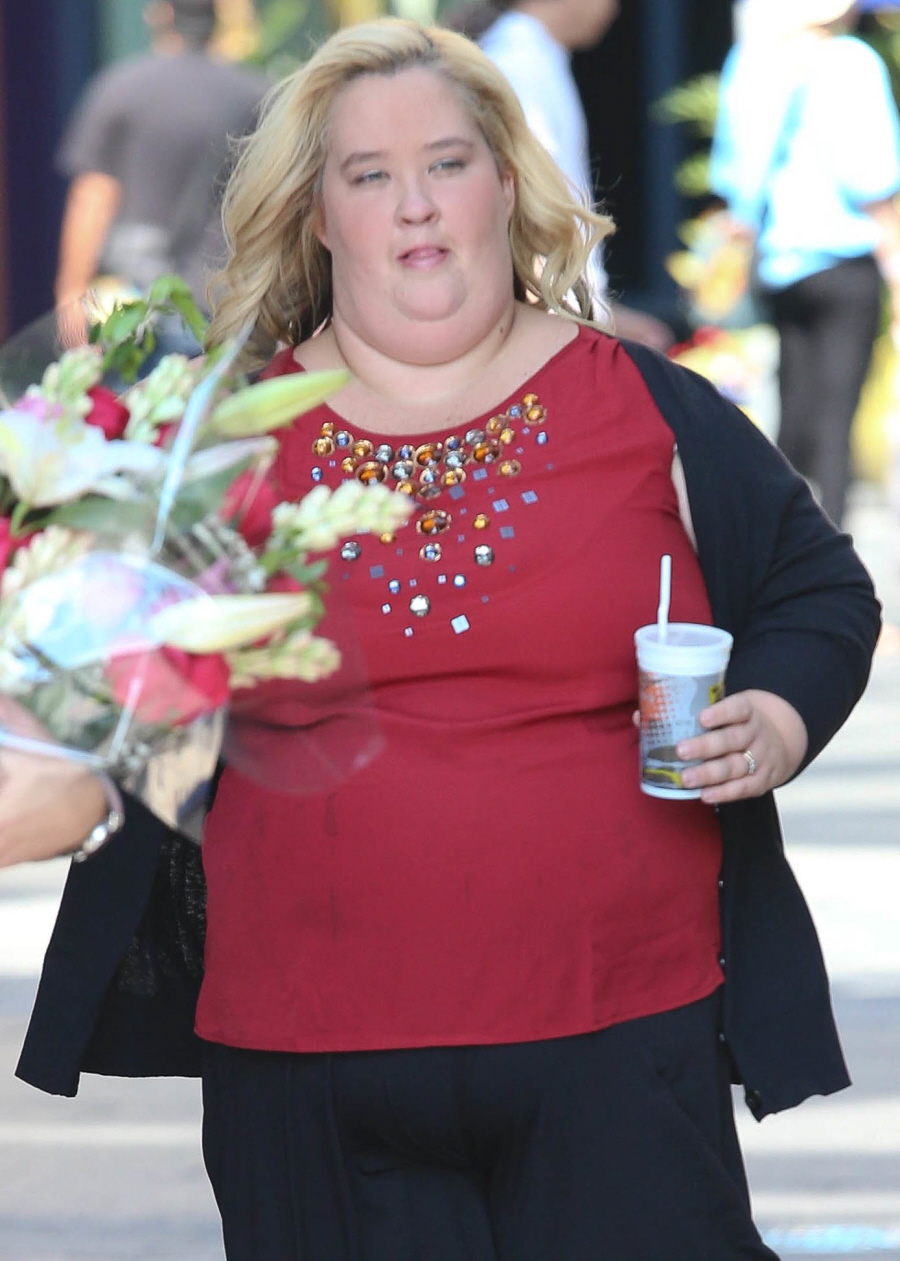 Photos courtesy WENN.