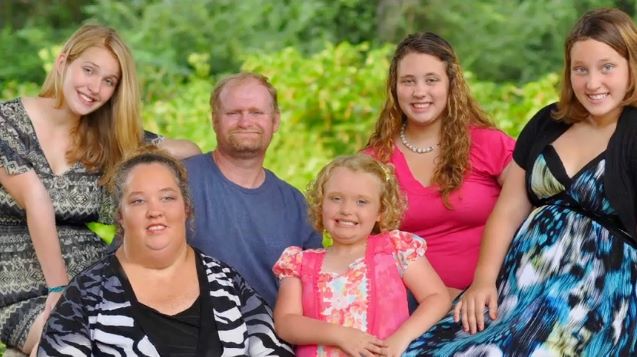 We've heard Honey Boo Boo's mom, June, say that reality show fame is fleeting, and we know that she's a coupon clipper and bargain hunter. So is it any surprise to hear that she's squirreling away her family's earnings, and putting it in trust for each of her four daughters to access when they turn 21? It will be for people who dismiss this family as a bunch of ignorant rednecks. For all the stereotypes of this family (which they play into and cash in on), they're sure playing it smart.
Honey Boo Boo is already the most famous redneck, and now she's set up to be the richest when she hits 21 … courtesy of a trust fund set up by Mama June.

June tells TMZ … the lion's share of earnings from "Here Comes Honey Boo Boo" (a cool $15k – $20k per episode) is being equally divided into funds for all 5 girls … Alana "HBB" Thomson (7), Lauryn (12), Jessica (15) and Anna (18) and baby Kaitlyn.

June says the little stars can't touch the cash until they turn 21 — except in case of medical emergencies or using it for school — saying, "I want my kids to look back and say, 'Mama played it smart. Not like those other reality TV people.'"

In fact, June tells us she never even sees the coin … "TLC puts the money into the girls' trust accounts for me and then I get an email telling me how much everyone gets."

June added … "You're never gonna see me drive a Range Rover or a Mercedes. I'll drive one if someone else pays for it. Never gonna live above my means."

As for their means … Mama June says Sugarbear still rakes in cash from his contractor job, which is how they pay the bills.

The family's only major purchase since suddenly becoming famous is a Ford Expedition … a 2005.
Who would have thought that Honey Boo Boo's mom would be wiser with her money (and less annoying) than Kate Gosselin? Just give her time, I doubt she's immune to the pitfalls of reality television just because she's keeping it in perspective at this point. June has already had a mini-makeover, she was seen sporting a blonde bob on the latest episode. She needed to do something with her hair definitely, but the blonde is a little too bright for her. Are we due for a reality star that stays "real" or is this all part of the "Honey Boo Boo" redneck brand? Mama June knows that her income depends on convincing people of her family's authenticity. If they move into a McMansion and start driving new Range Rovers it's the beginning of the end for them. They're not the Duck Dynasty people. (Not that I watch that show, but they're like the reality Beverly Hillbillies, right?)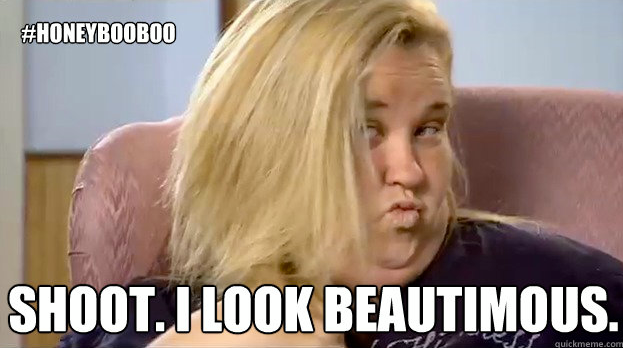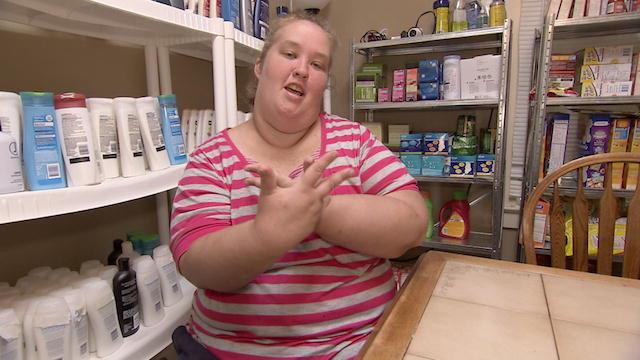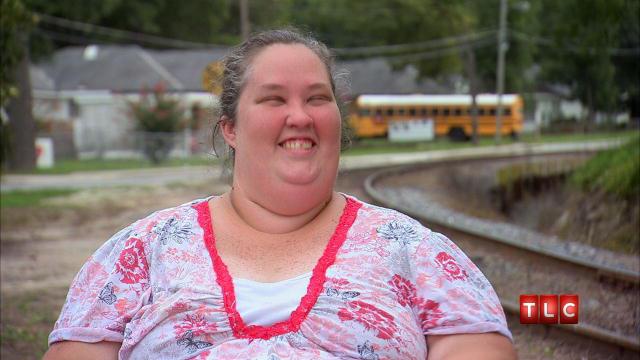 Most photos via Facebook except the balcony photo, which is credit: Anthony Monterotti, PacificCoastNews.com