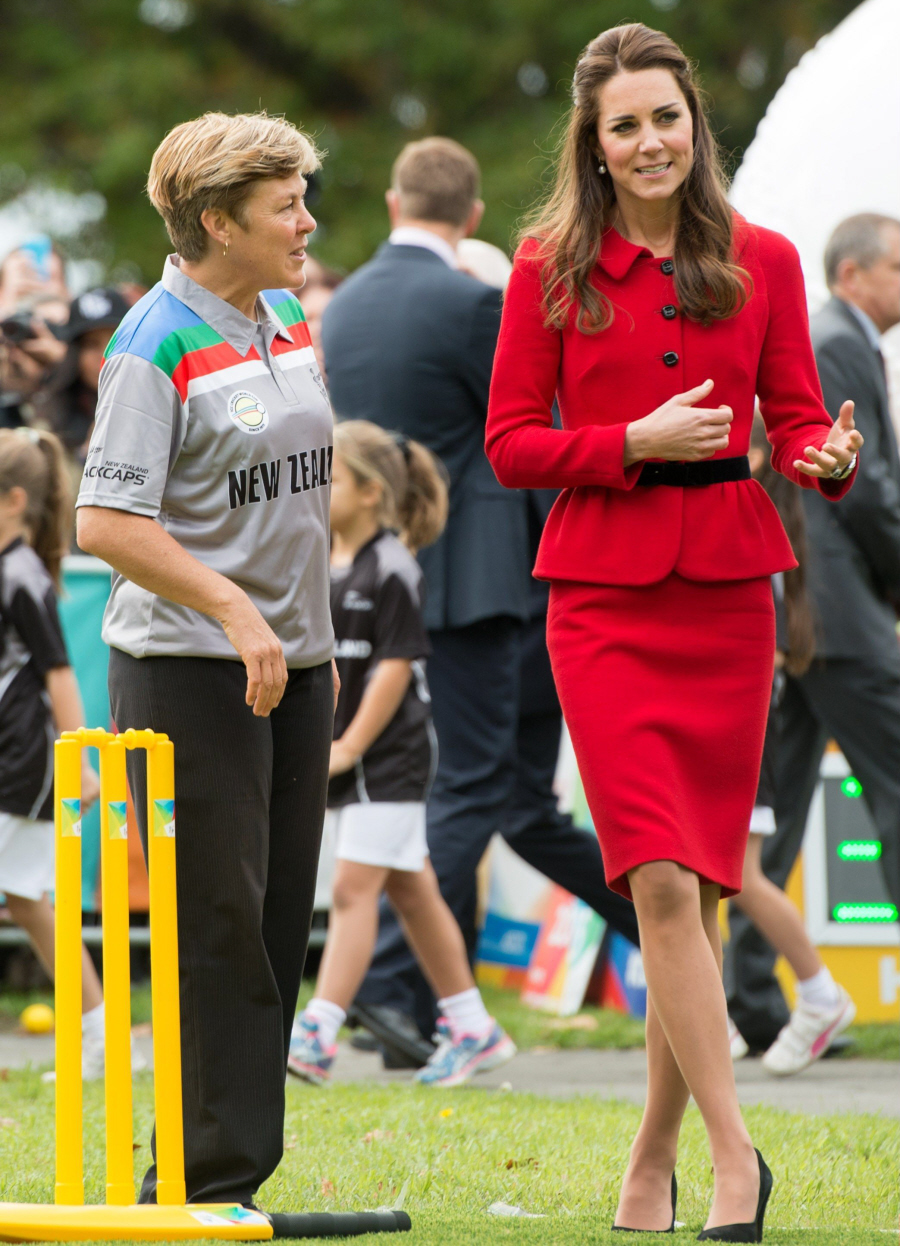 Here are some photos of Duchess Kate and Prince William in Christchurch, New Zealand today (time difference… most of these photos came out yesterday in Europe and America). Christchurch was left devastated by an earthquake in 2011 and Kate and Will visited the CTV Memorial Park, visiting with the families who lost people. Then it was onto a cricket world cup event where Kate and William gamely tried to play. Kate didn't even take off her three-inch heels, which is crazy.
Kate repeated a look for this day of activity – this is the Luisa Spagnoli suit she wore in February of 2011, when she and William did one of their first "engaged" appearances at St. Andrew's, their alma mater. In 2011, she wore the suit with a black turtleneck and black boots. I have to say, I like this styling version, with no t-neck or boots. That being said, is it like "against the rules" for Kate to slip off her heels to play cricket?
They also met with a Maori chief who apparently ordered them to "procreate" and "May you do what princes and princesses have always done and increase your family." I'm starting to feel sort of bad for Will and Kate on that count – I mean, she JUST had a baby nine months ago and people are already trying to pressure them into having another one. Let them procreate in their own time, people!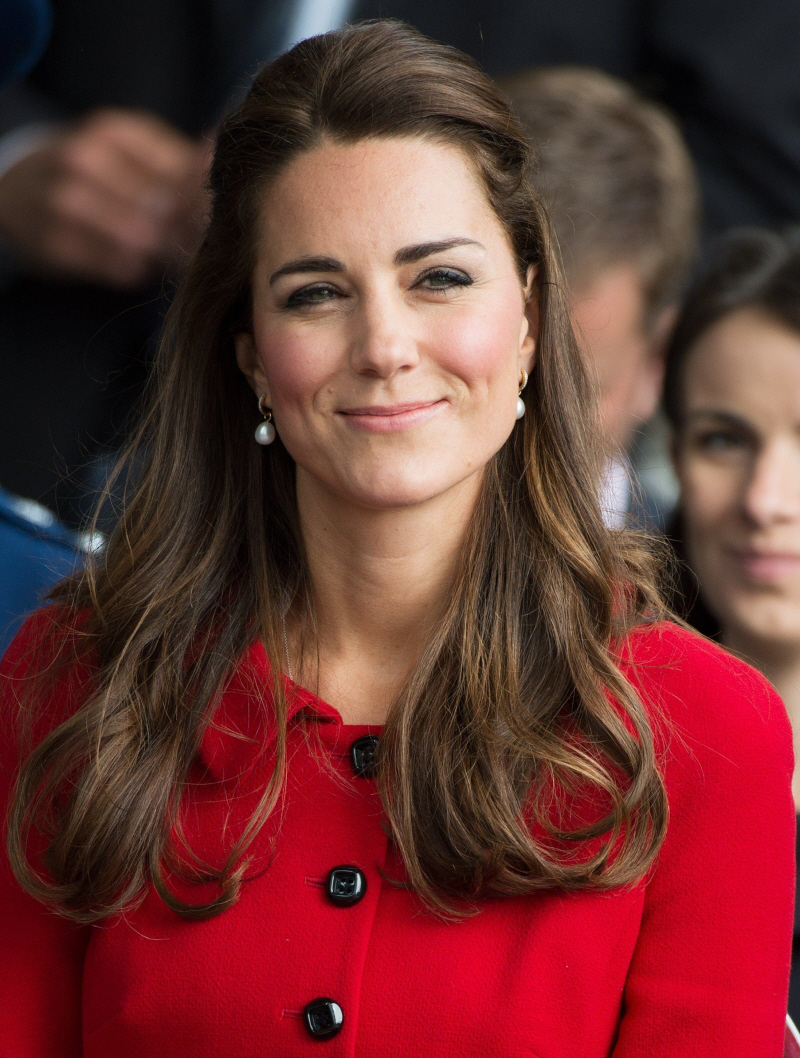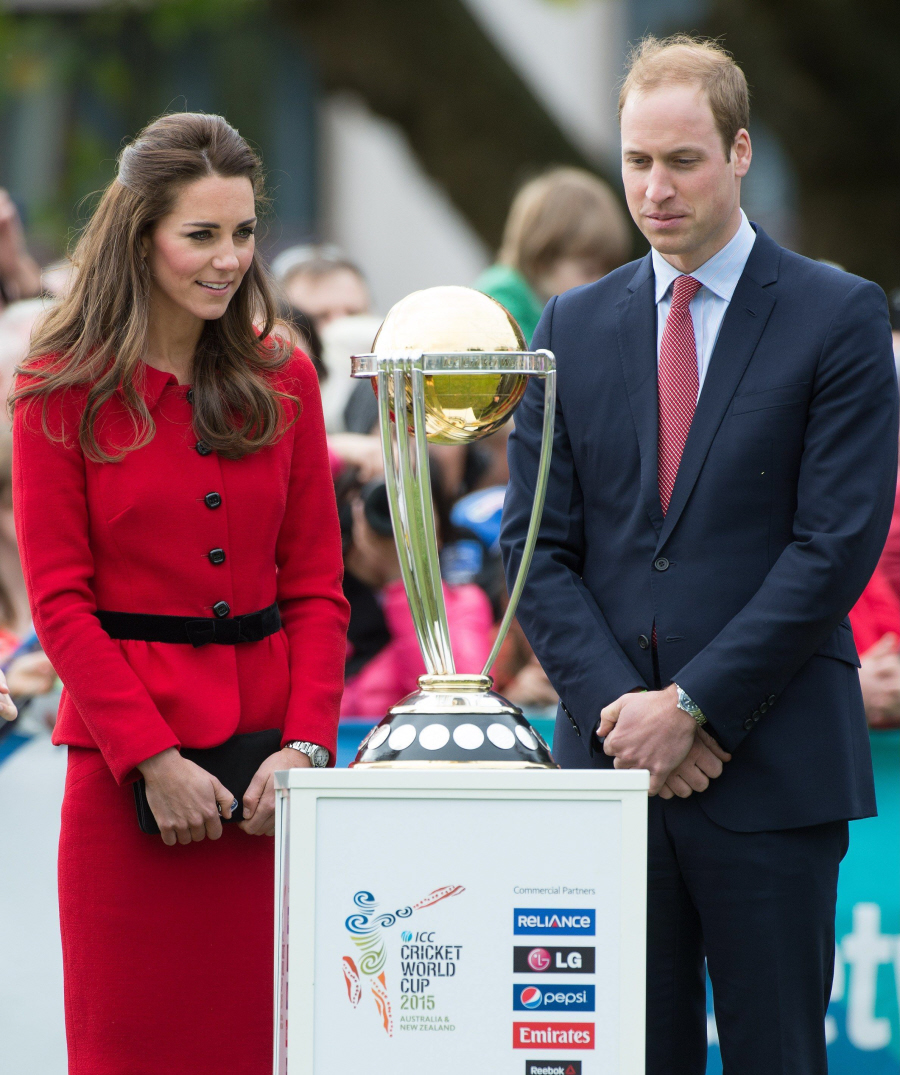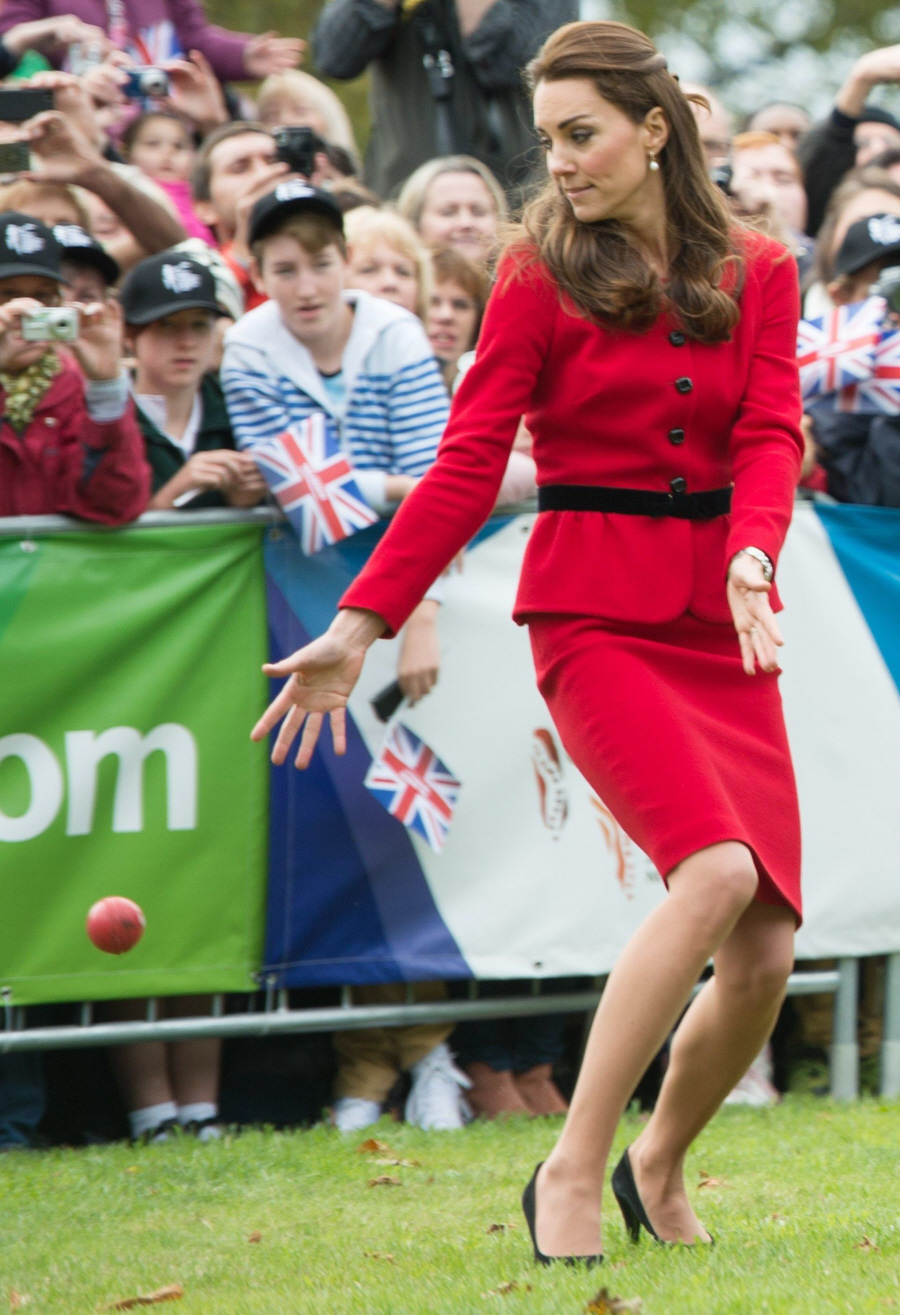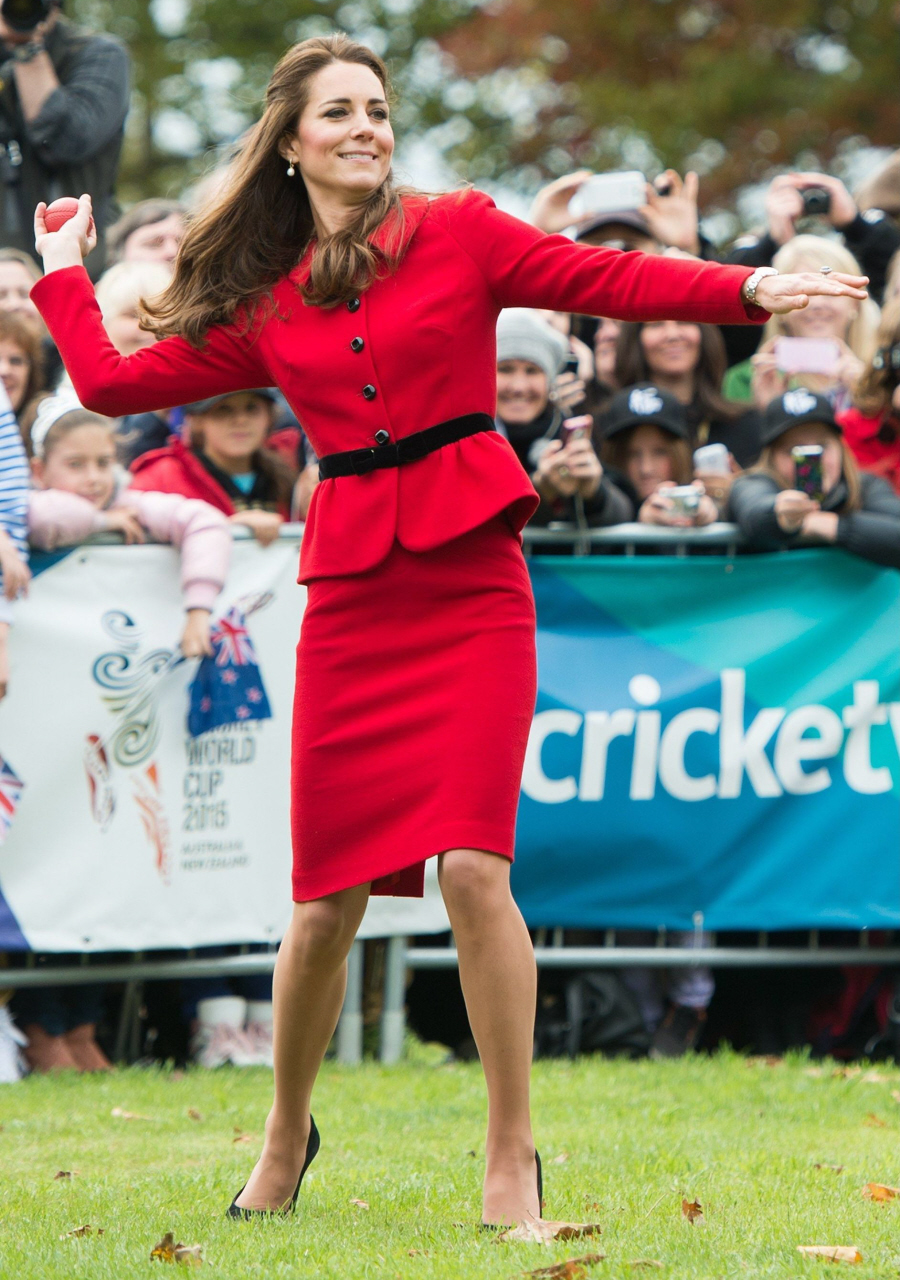 Photos courtesy of WENN.