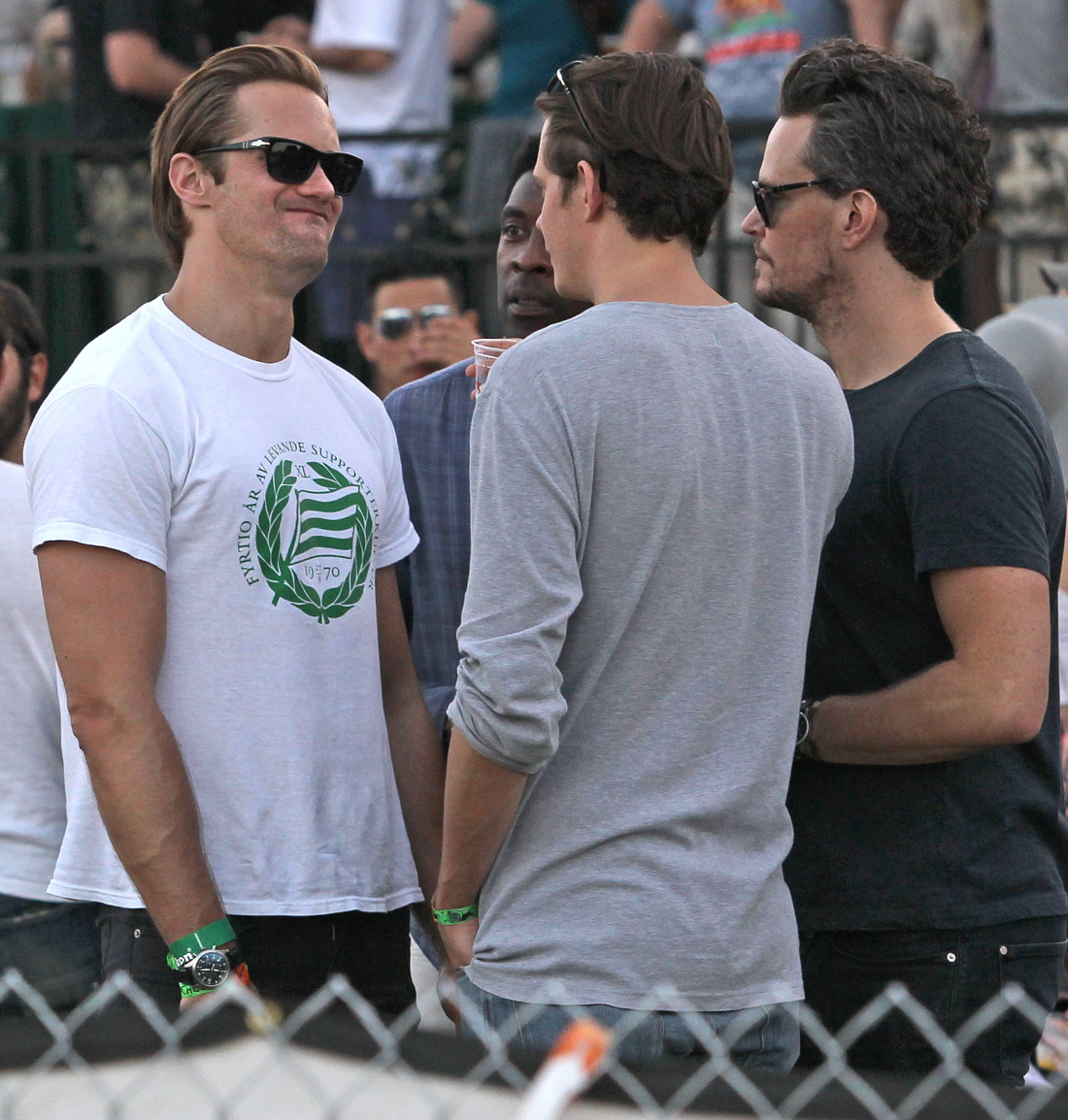 THE VIKING IS AT COACHELLA. I repeat: The Viking is at Coachella now. If you want to bang a Viking in a port-o-potty, now is your chance!! Alexander Skarsgard finally appeared at Coachella on Day 3. I have no idea if he was there on Day 1 or 2, mostly because these are the photos I've seen of him (from Day 3, or Monday). Coachella for Skarsgard is an annual thing – for as long as I've been covering Coachella, he makes an appearance for several days, maybe even the whole week. I want to know who his friends are. They're all so tall! Does Alex have any short dude friends? No. The Viking must only associate with fellow Vikings. Also: does anyone speak Swedish? What does his t-shirt say? Last thing: his hair is really long, right?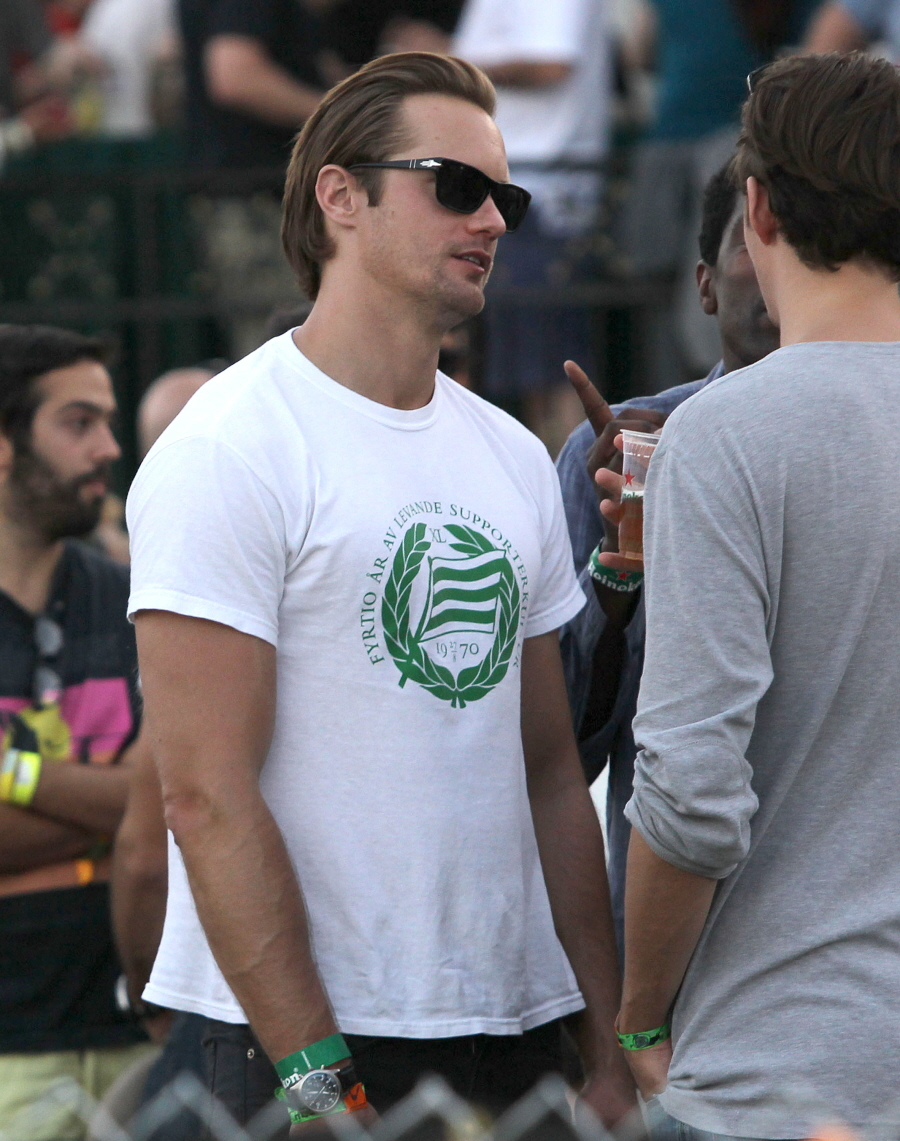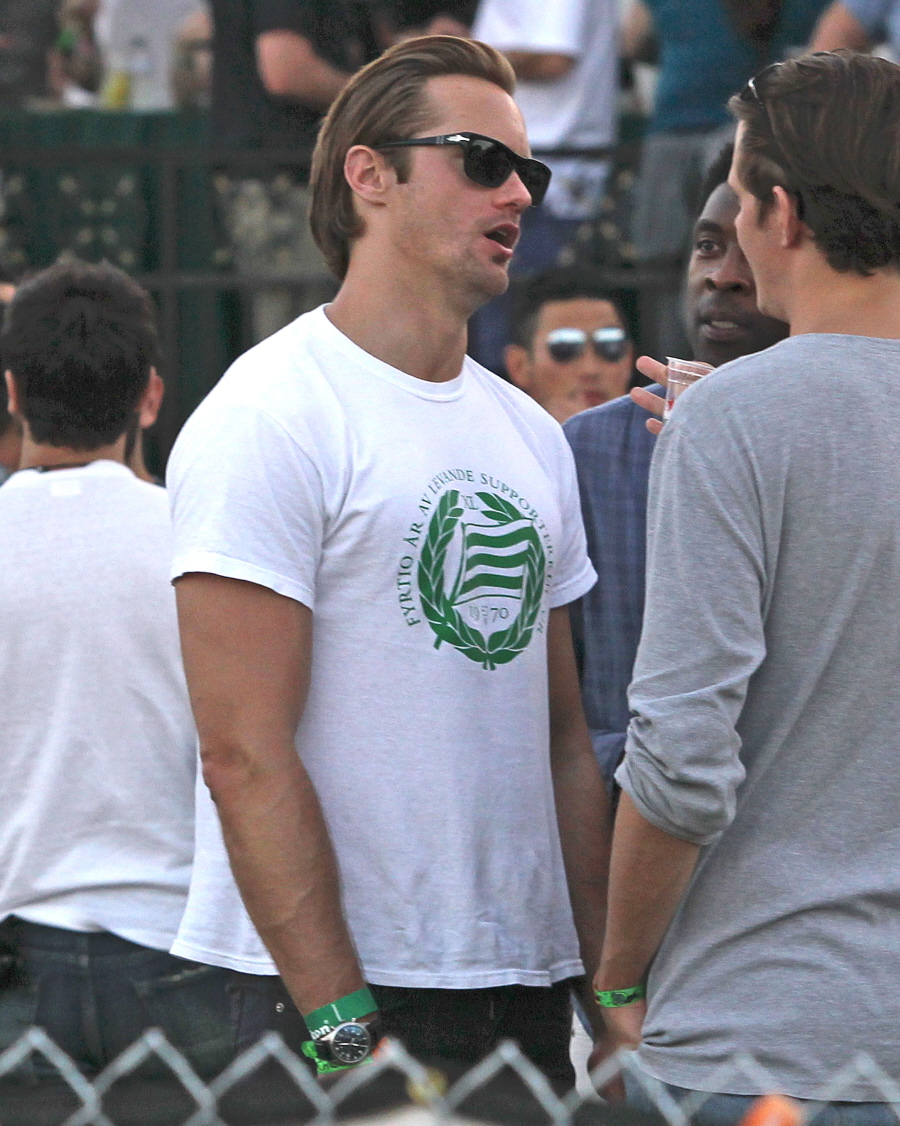 Anyway, I'm including more pics from Coachella below. I did a big post on it yesterday too. There's a terrible, terrible hodge-podge of stuff and Bedhead is covering some of the other famewhores too (she's got the Jenner girls and such). Here's Paris Hilton, who is totally cool because she's wearing her sunglasses at night and that's how you can tell.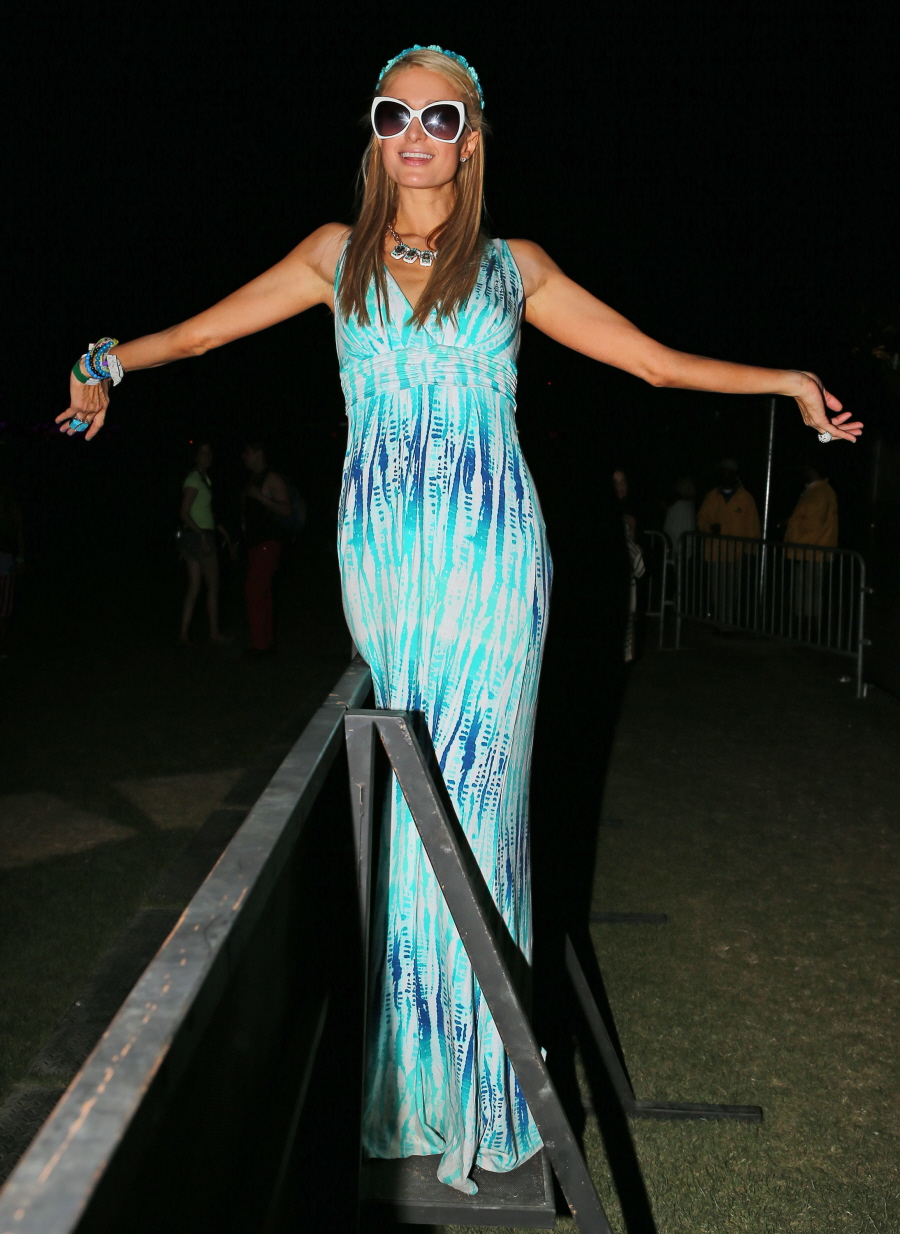 Here's Ireland Baldwin… honey, that tongue is so 2013. The white-blonde isn't working either.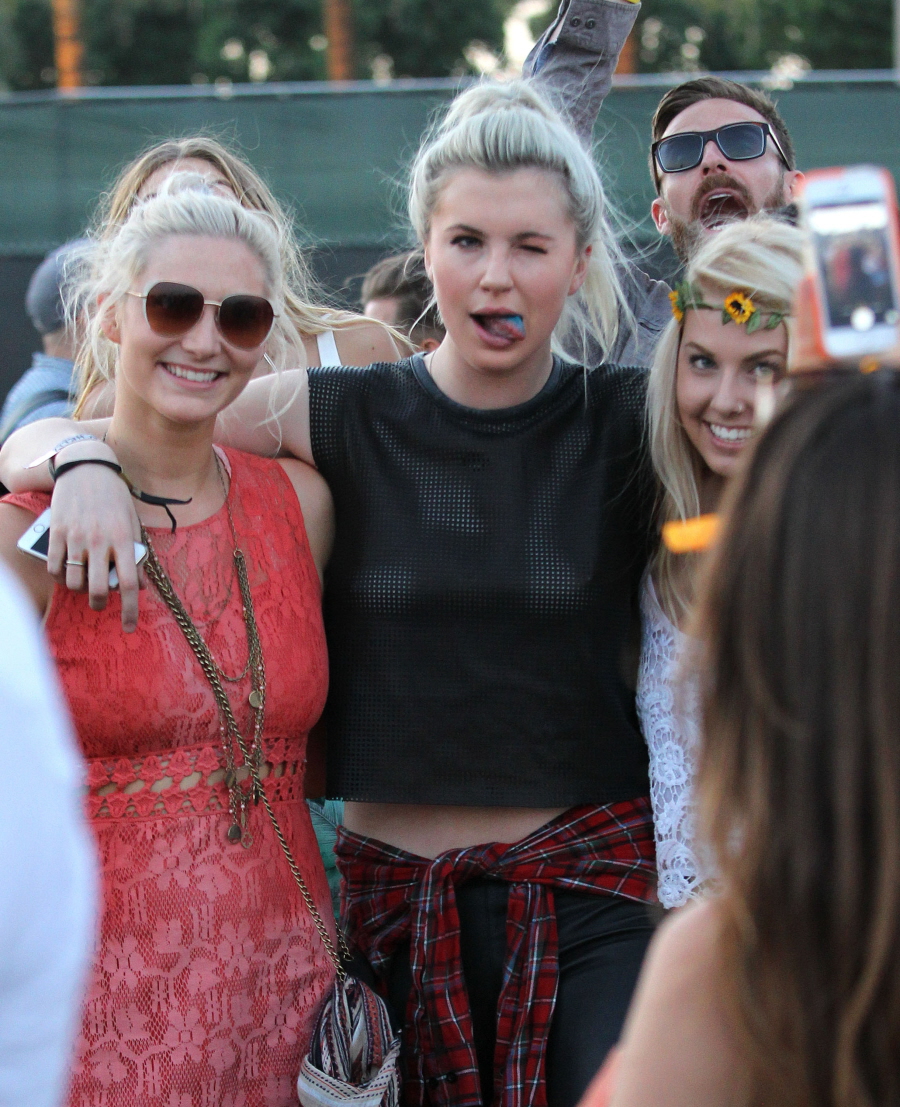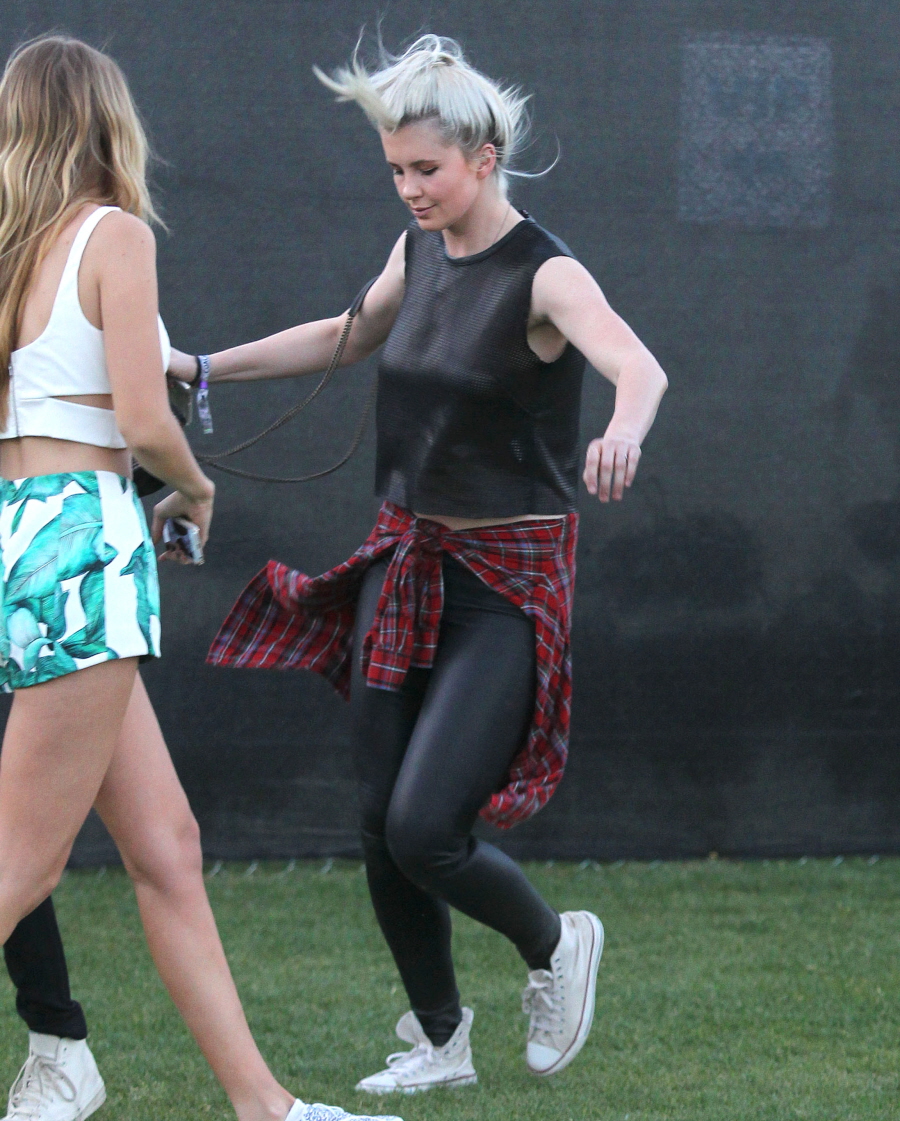 Here's Alessandra Ambrosio – we keep getting promotional emails about what she's wearing. I wonder how much she's getting paid to act like a hippie?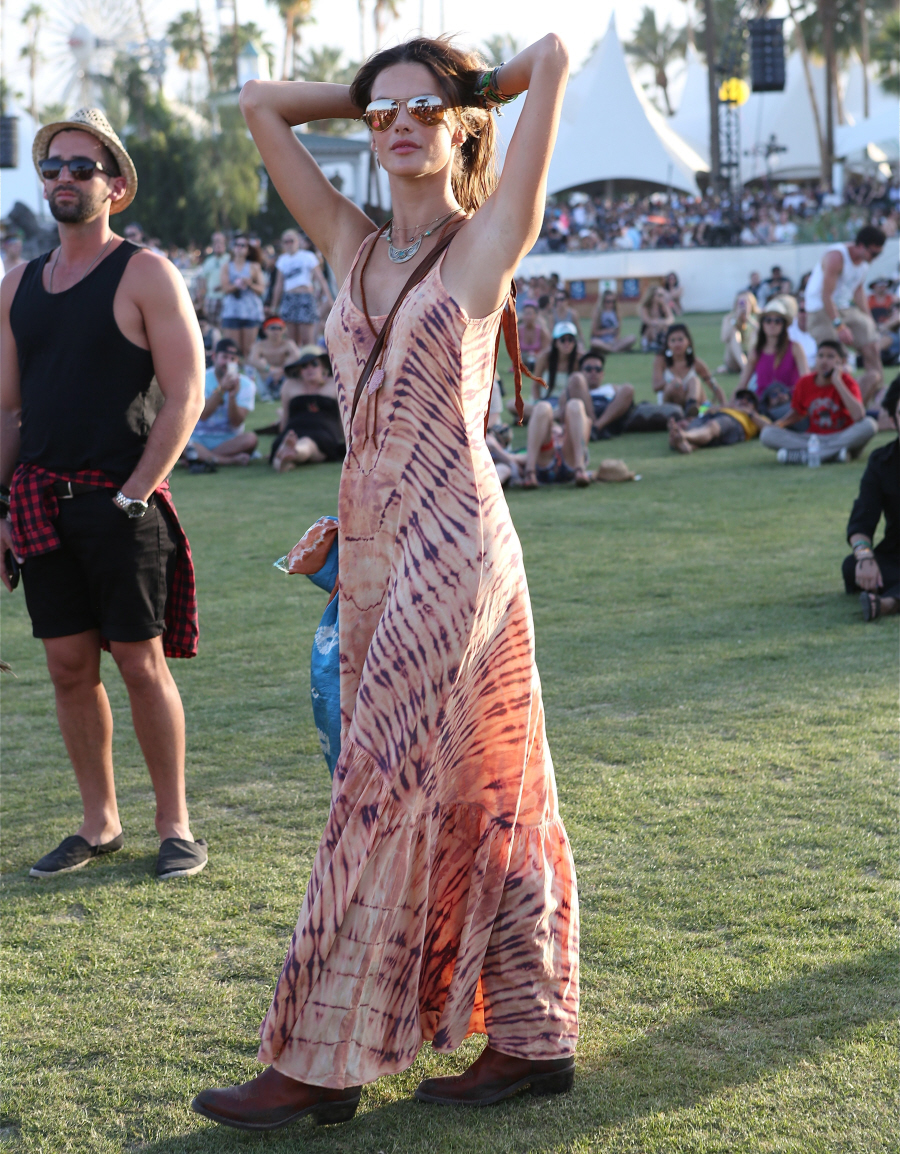 More pics: Joe Jonas (WHERE IS BLANDA?), Kellan Lutz (is anyone else shocked by how inoffensively he's attired?), Audrina Patridge (???), Dianna Agron and Camilla Belle (boring and boring).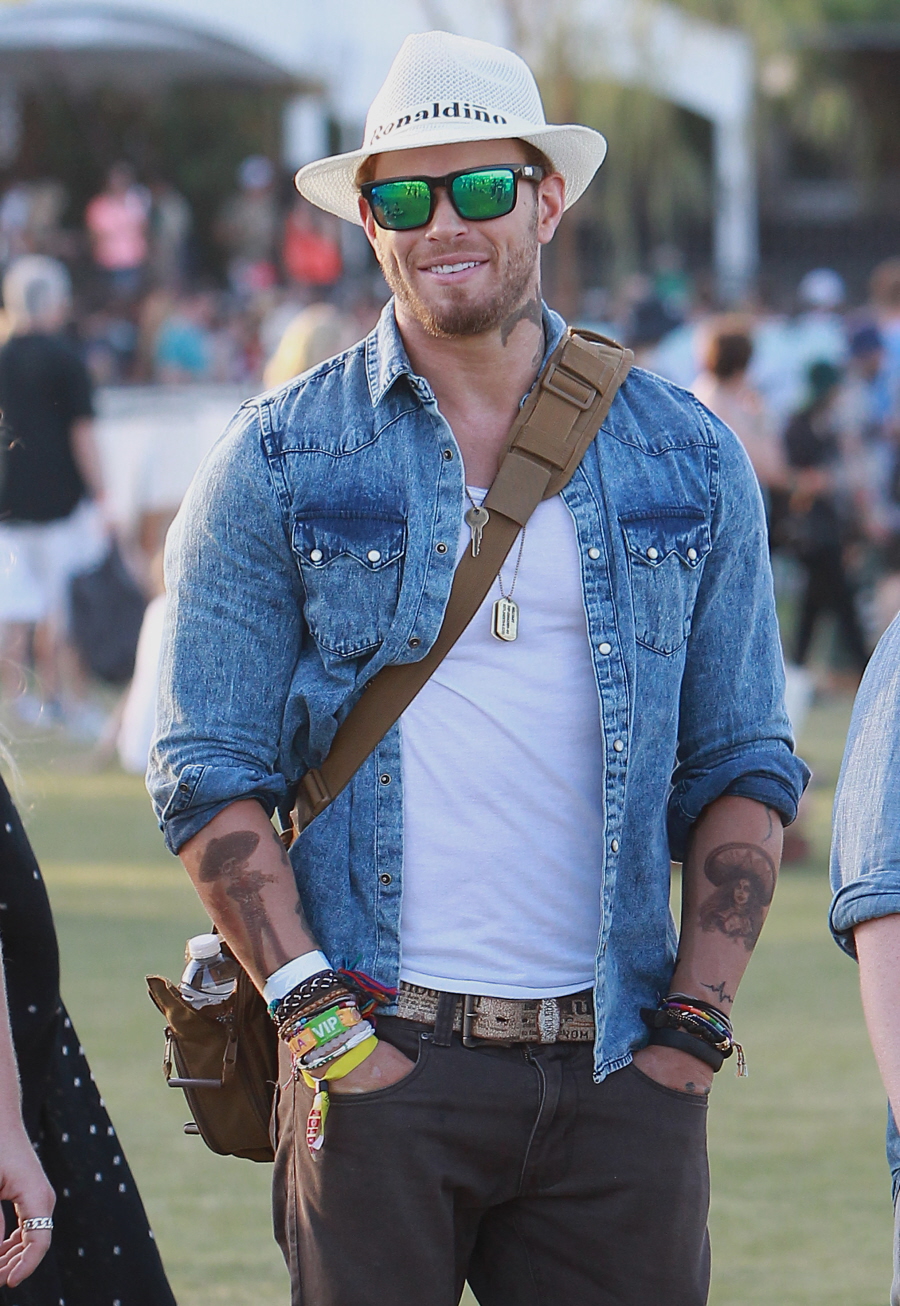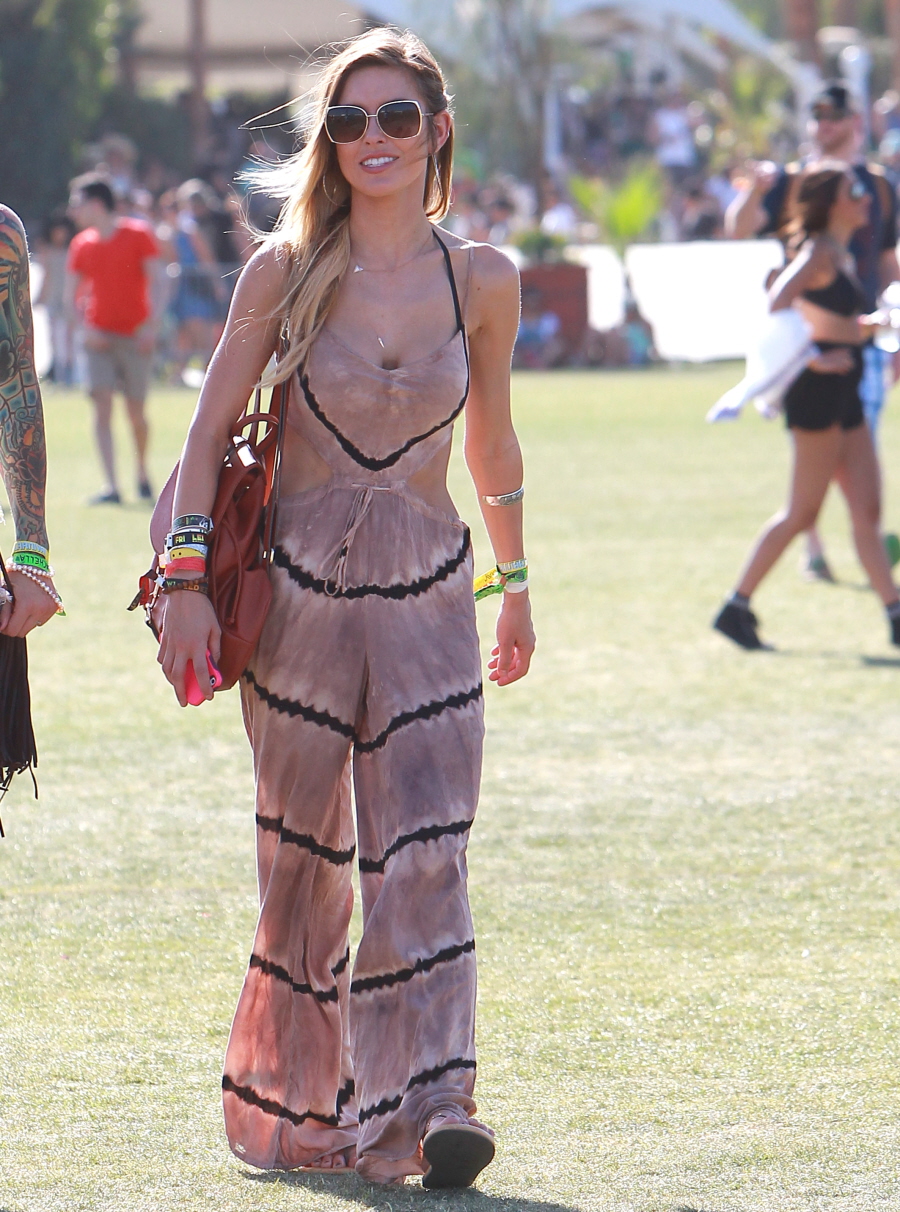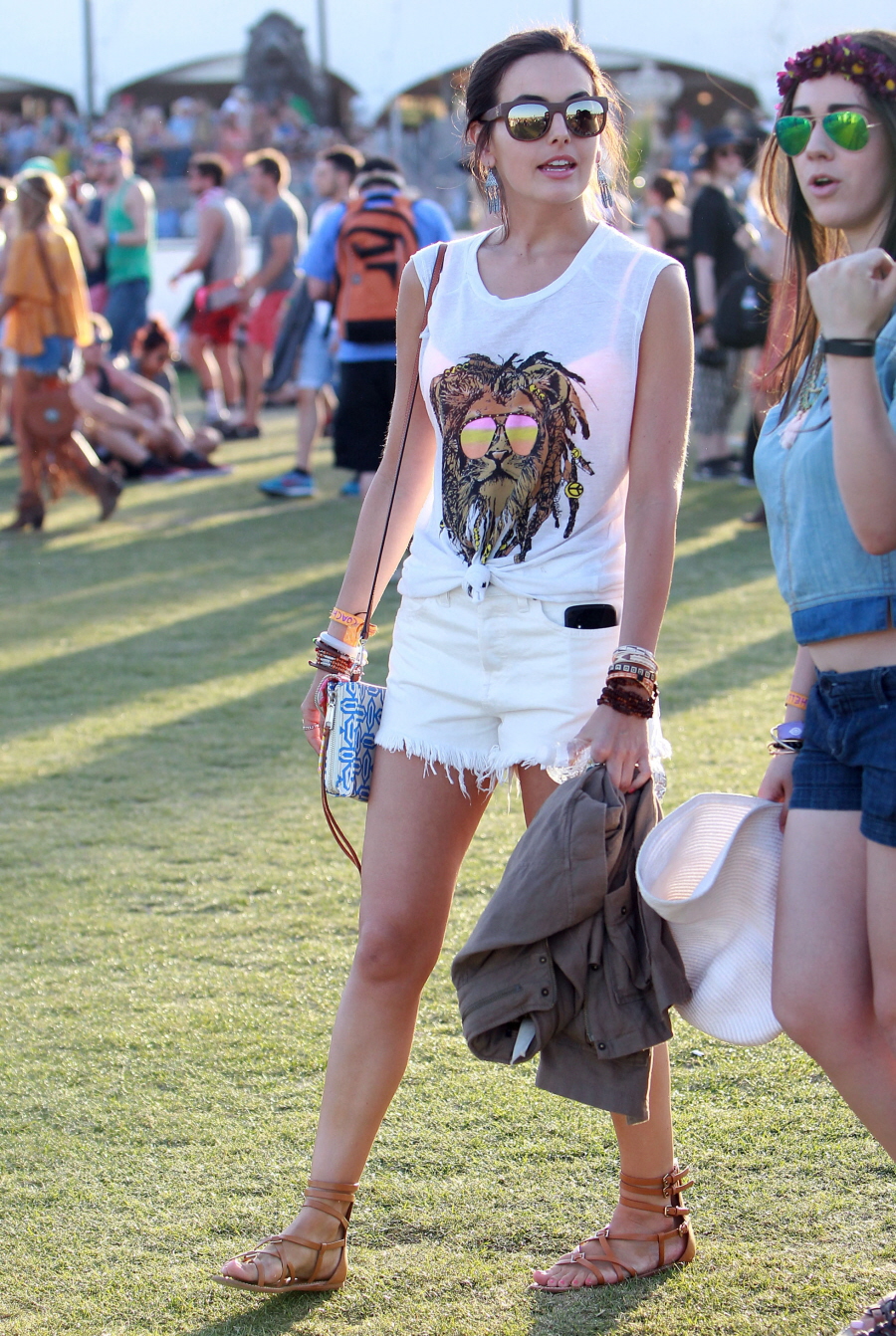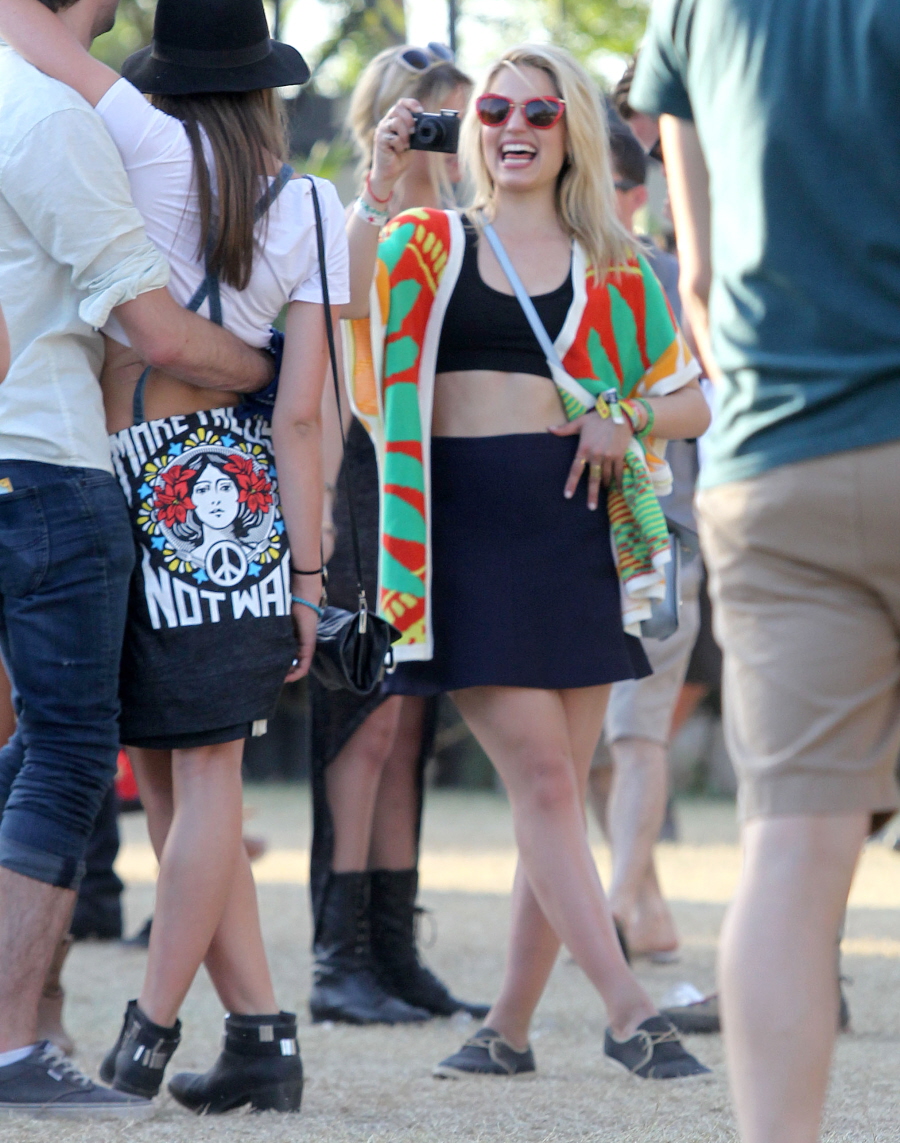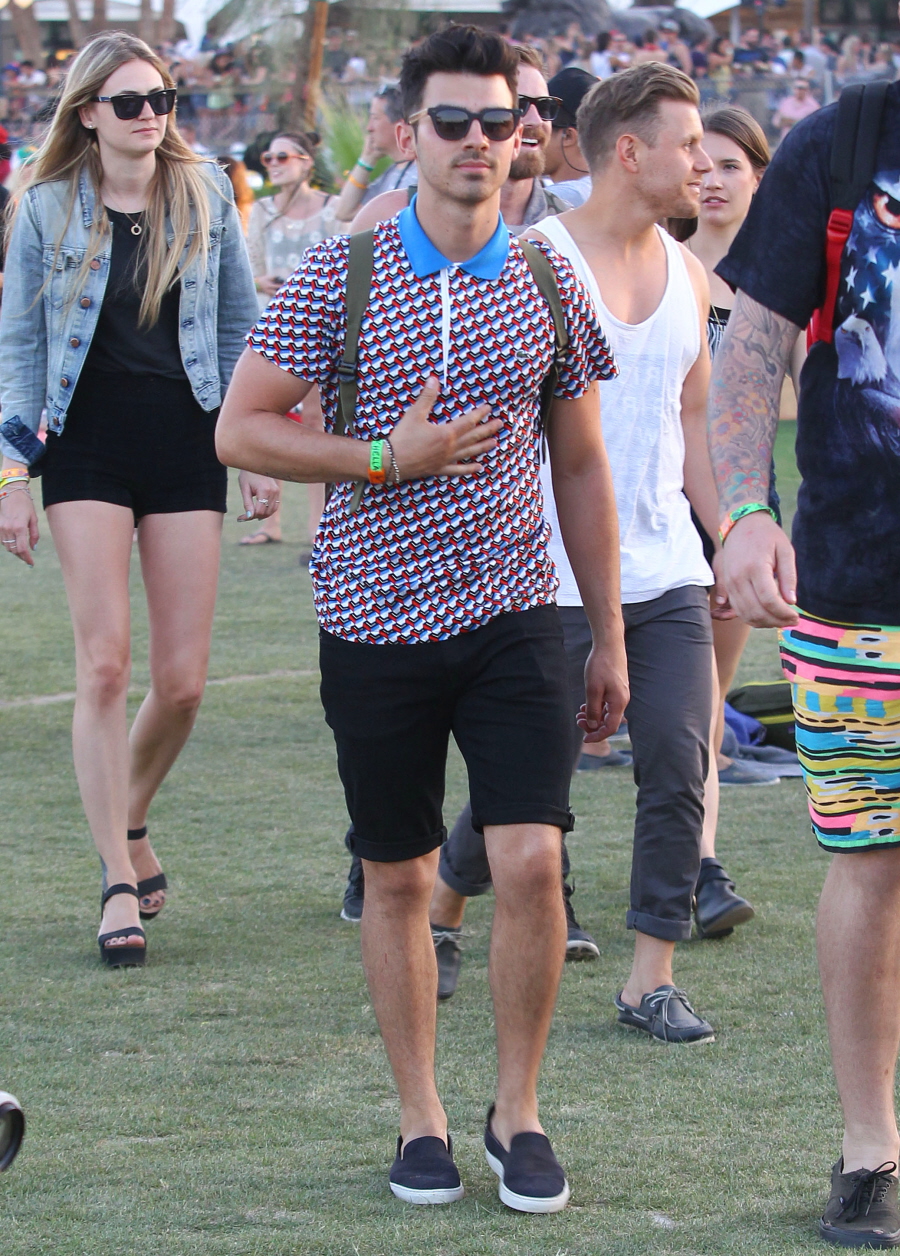 Photos courtesy of Fame/Flynet.