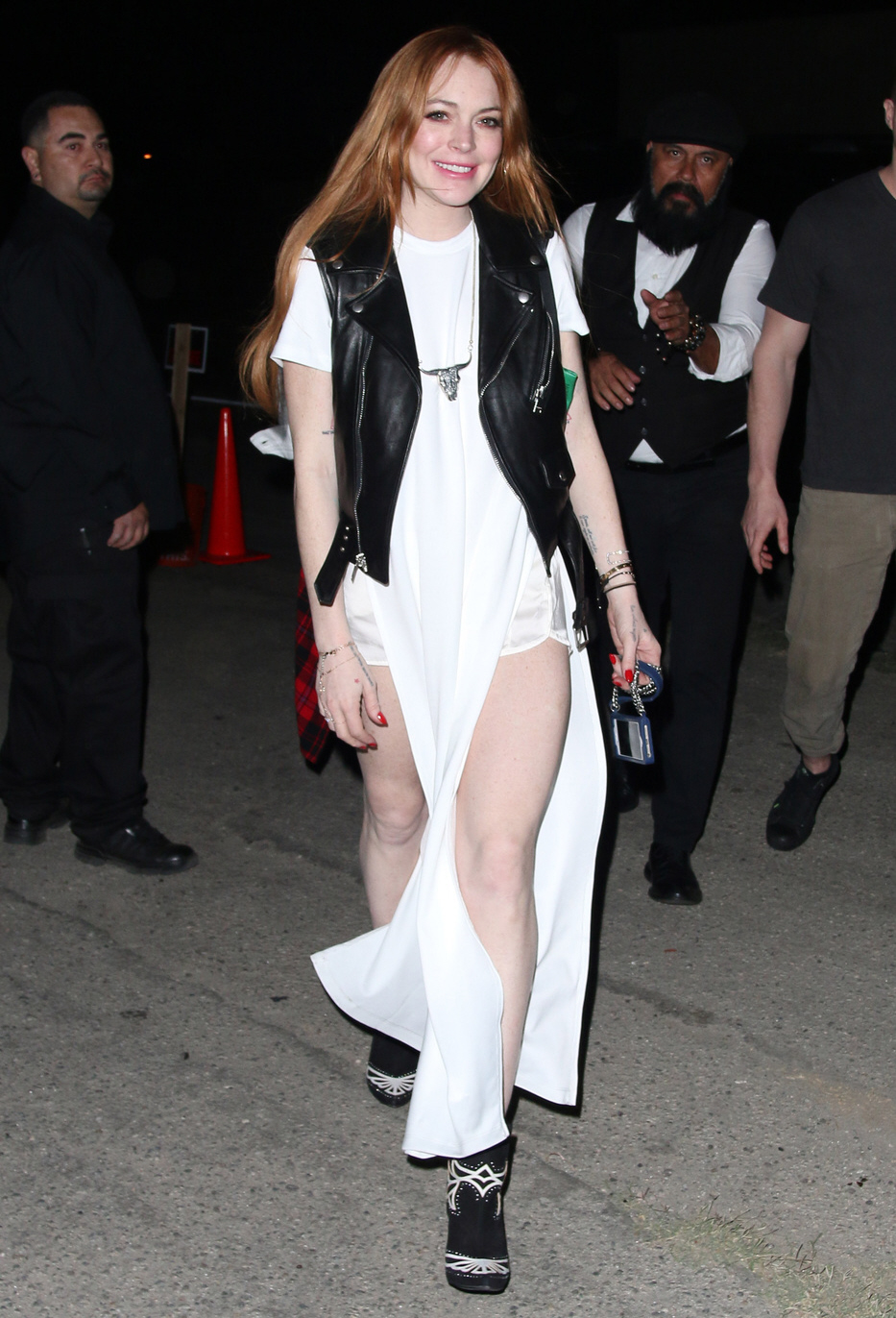 Ah, Coachella time is upon us again. Coachella is actually one of my least favorite events to cover, just because A) trendy faux-hipsters, B) drugs and C) terrible casual fashion. Bedhead even discussed how a lot of companies are paying starlets/actresses/reality stars to be photographed at Coachella wearing their stuff. Tedious. I maybe (maybe!) would have been into this when I was 19 years old, but I do think it's sad for 40-somethings to still do the Coachella thing year after year. Speaking of sad, Lindsay Lohan was there. Because… sobriety. I'm just covering everything in a big photo post from this weekend's activities – Bedhead and I will have more coverage throughout the week, I'm sure.
Here's Zoe Kravitz and her "new boyfriend" Noah Becker. When exactly did that happen? I miss Penn Badgley.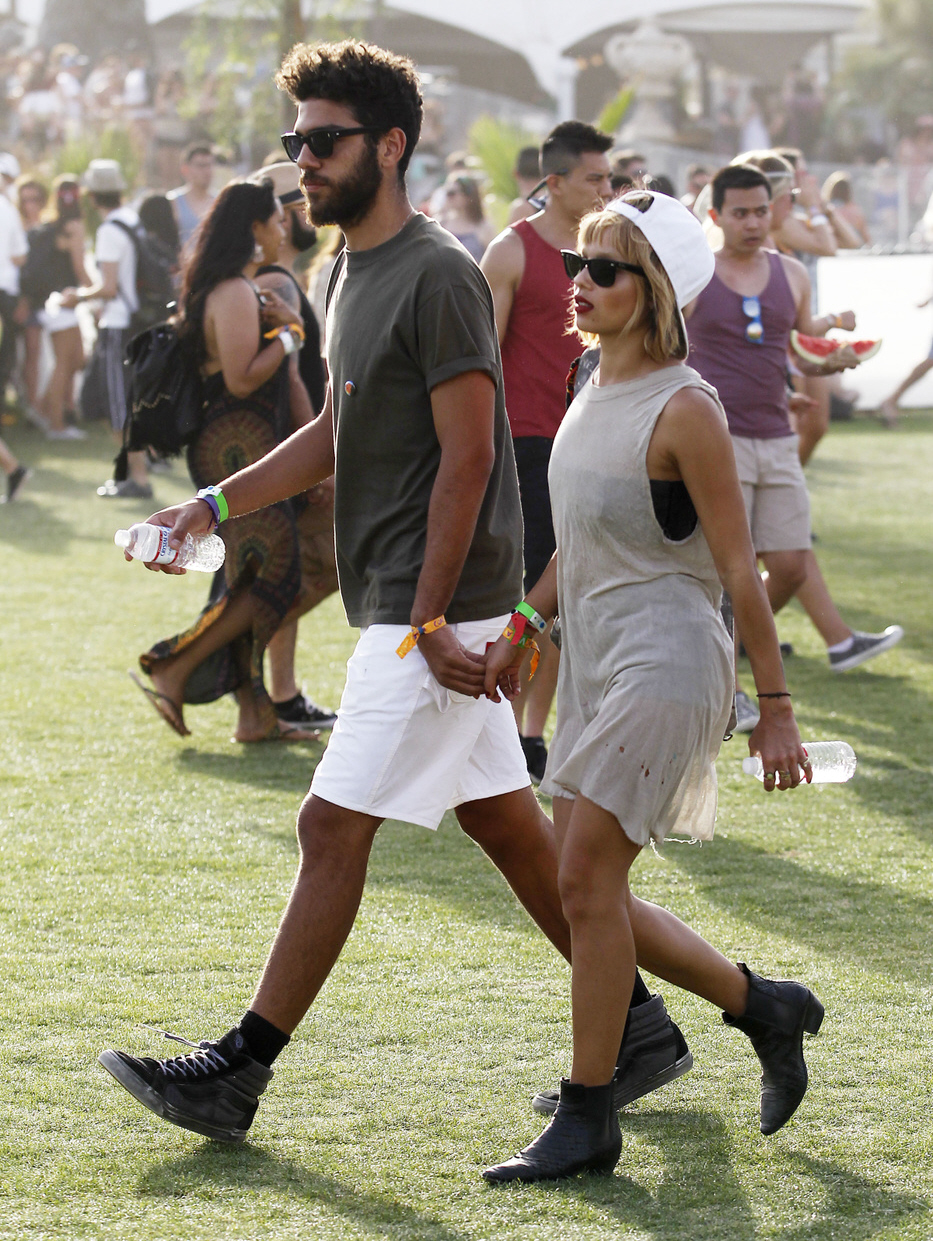 Selena Gomez is now in the clutches of Kylie and Kendall Jenner. How does that make you feel? It makes me sad for Selena. All three girls look so ridiculous.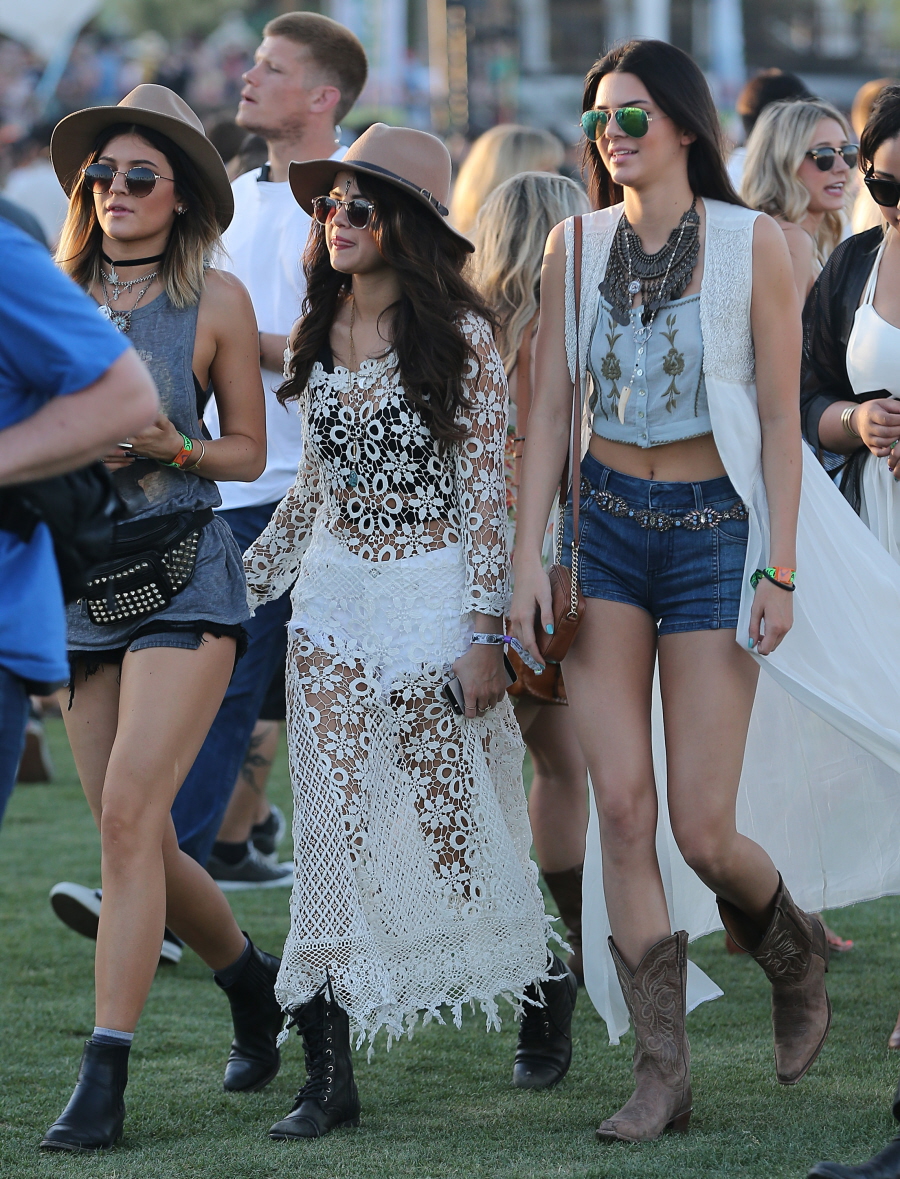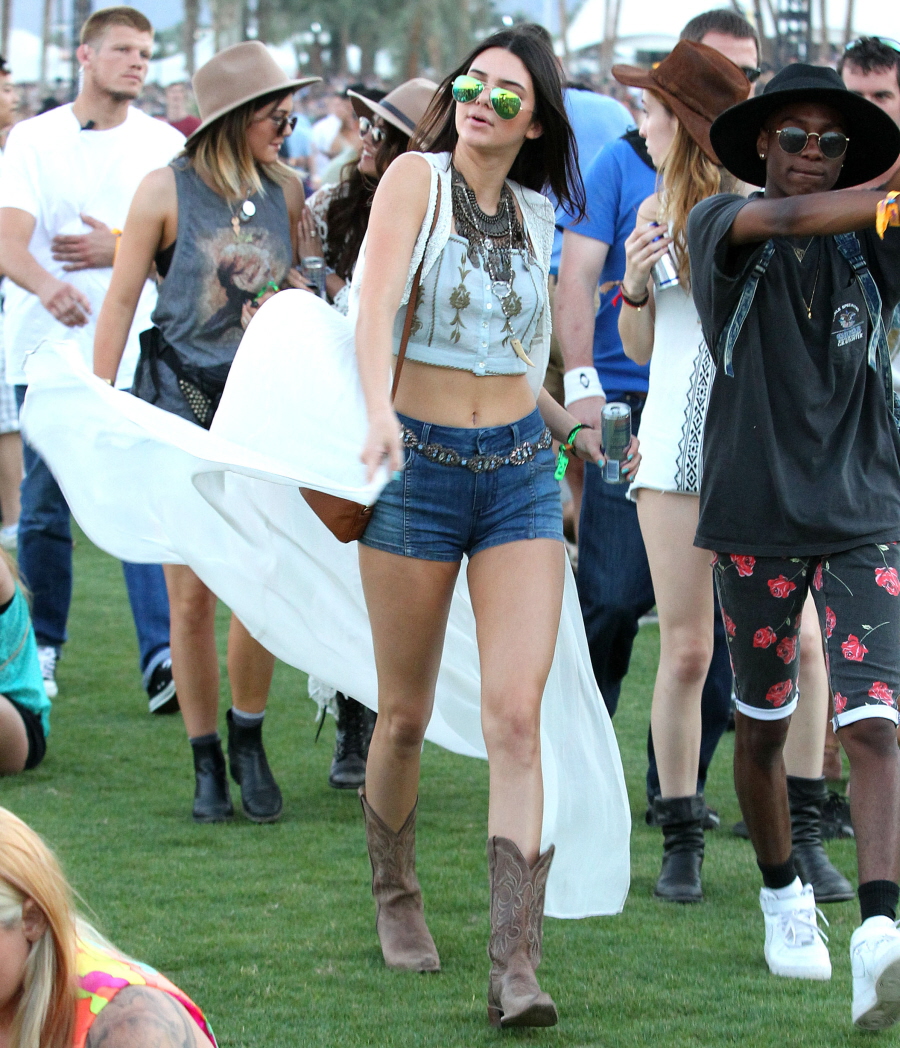 Paris and Nicky Hilton. Because of course.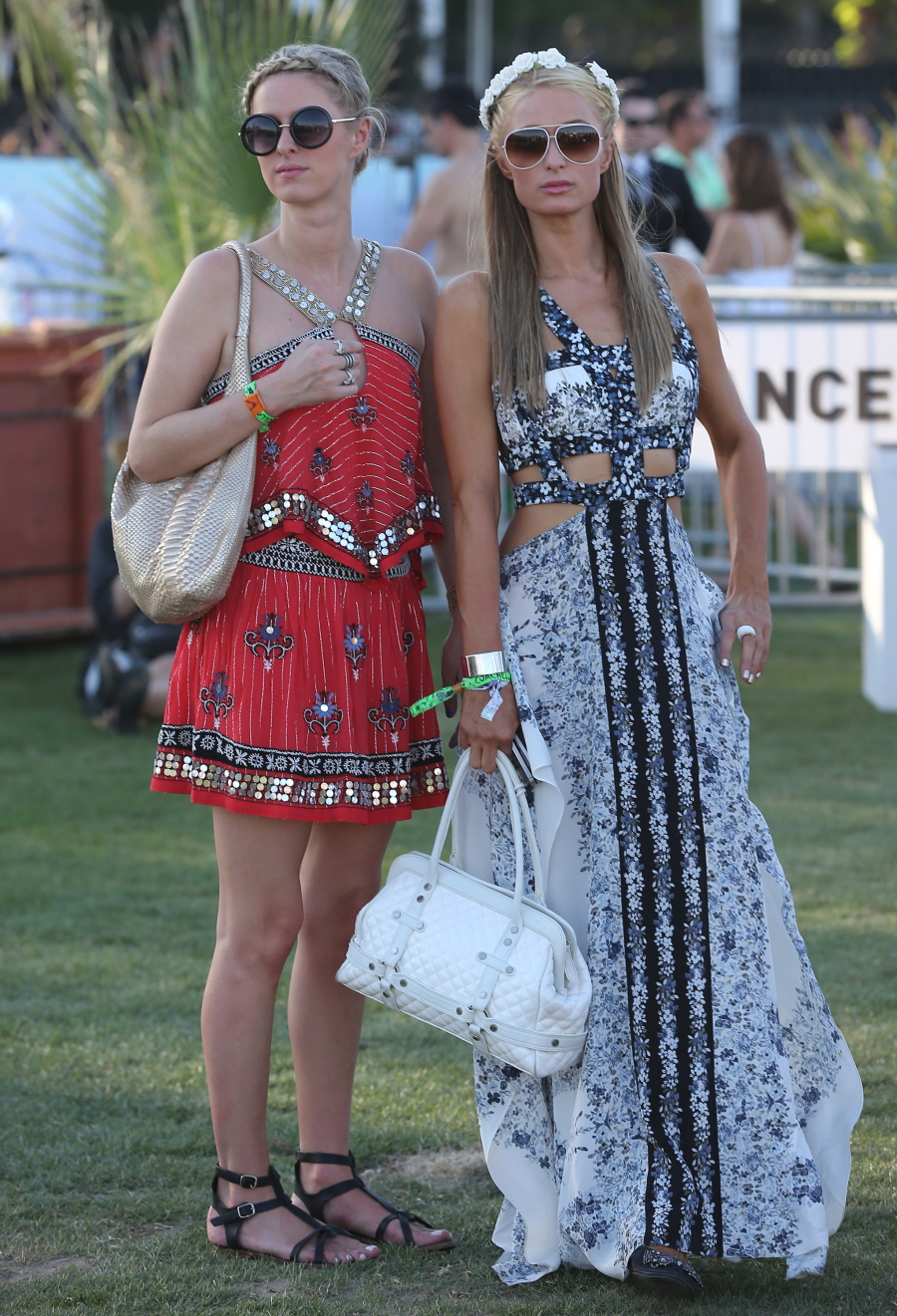 KATE BOSWORTH IS HERE TO POSE. PLEASE TAKE PHOTOS OF KATE BOSWORTH.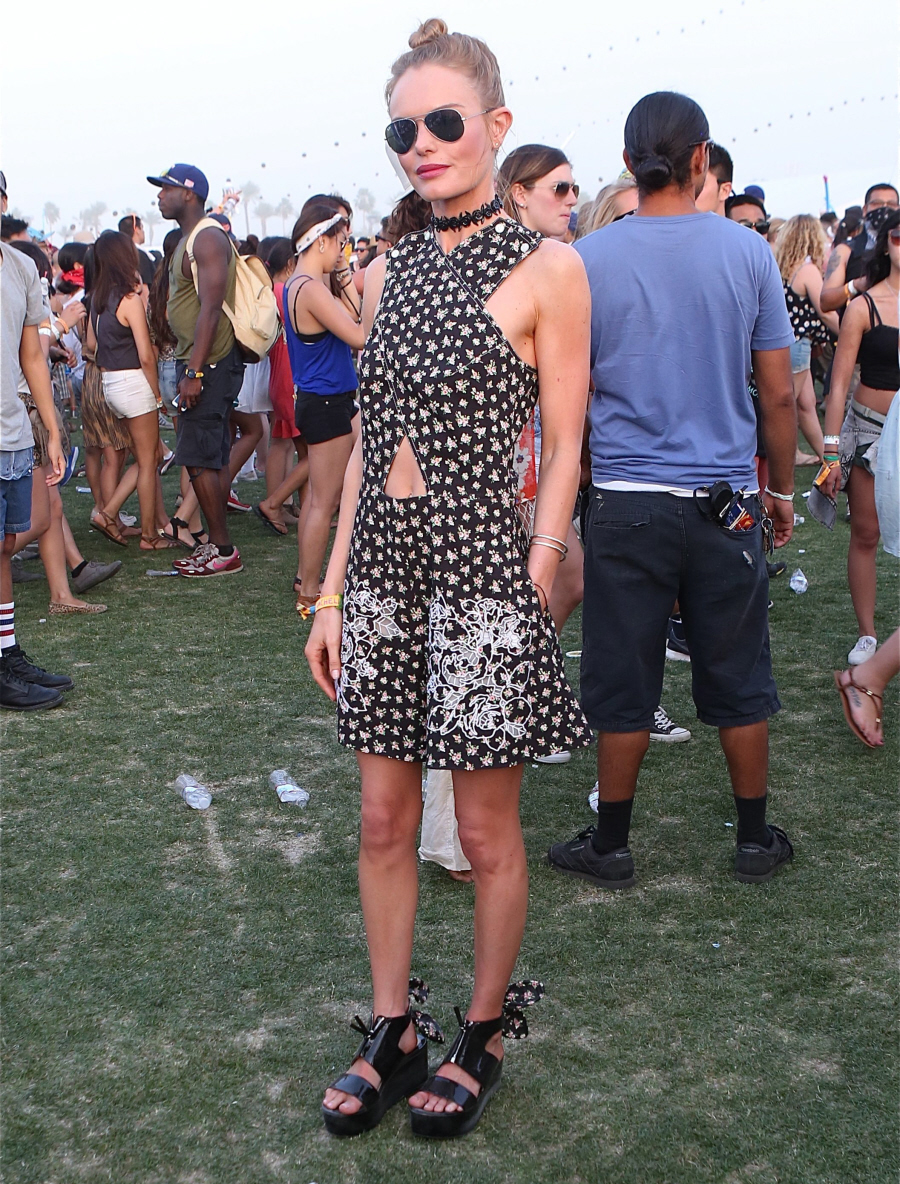 I'm also including photos of Kellan Lutz (KELLAN LUTZ), Hilary Duff (with Mike Comrie), Aaron Paul (he was on drugs or "high on life"), Lance Bass and his boyfriend Michael Turchin (look at Lance's jeans!!!!), and Joe Jonas convincingly (ha) making out with his girlfriend "Blanda Eggenschwiler" (worst stage name ever).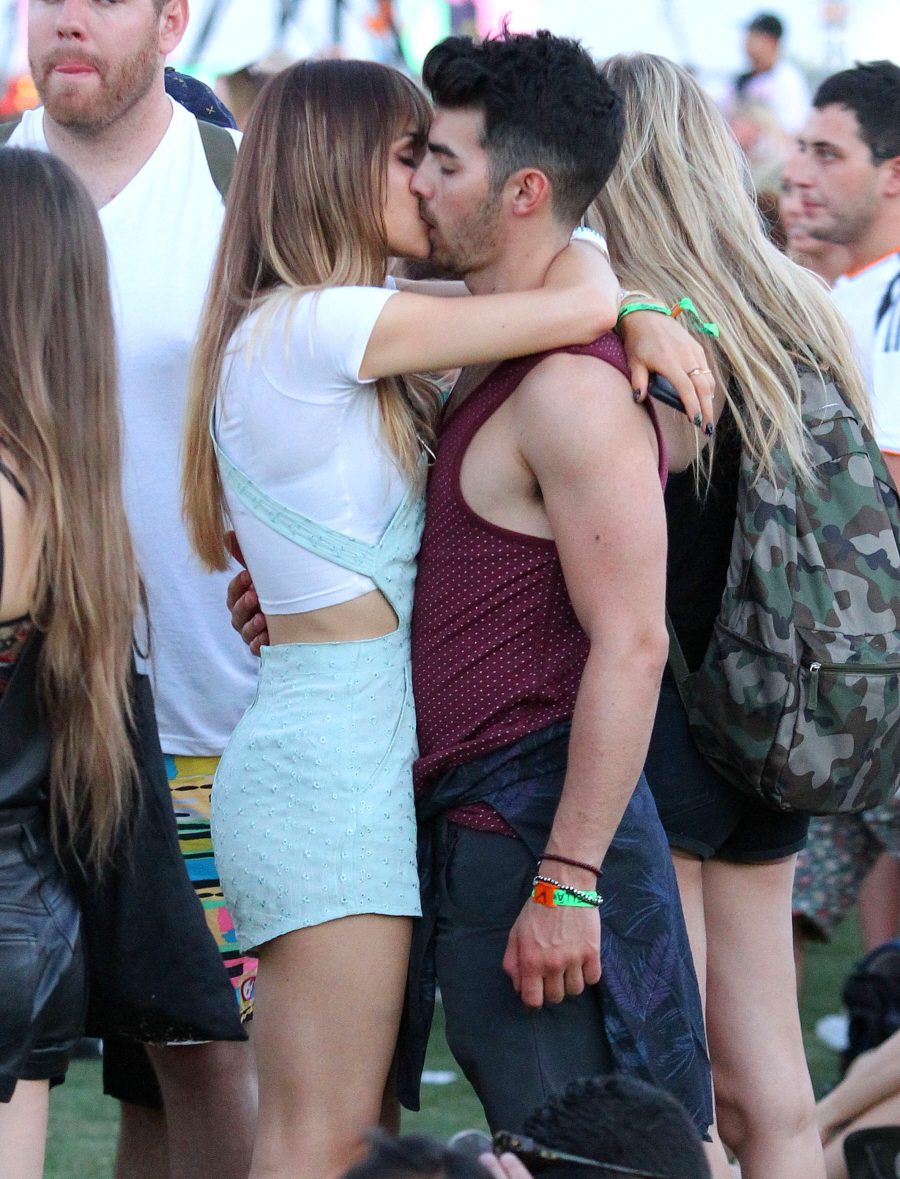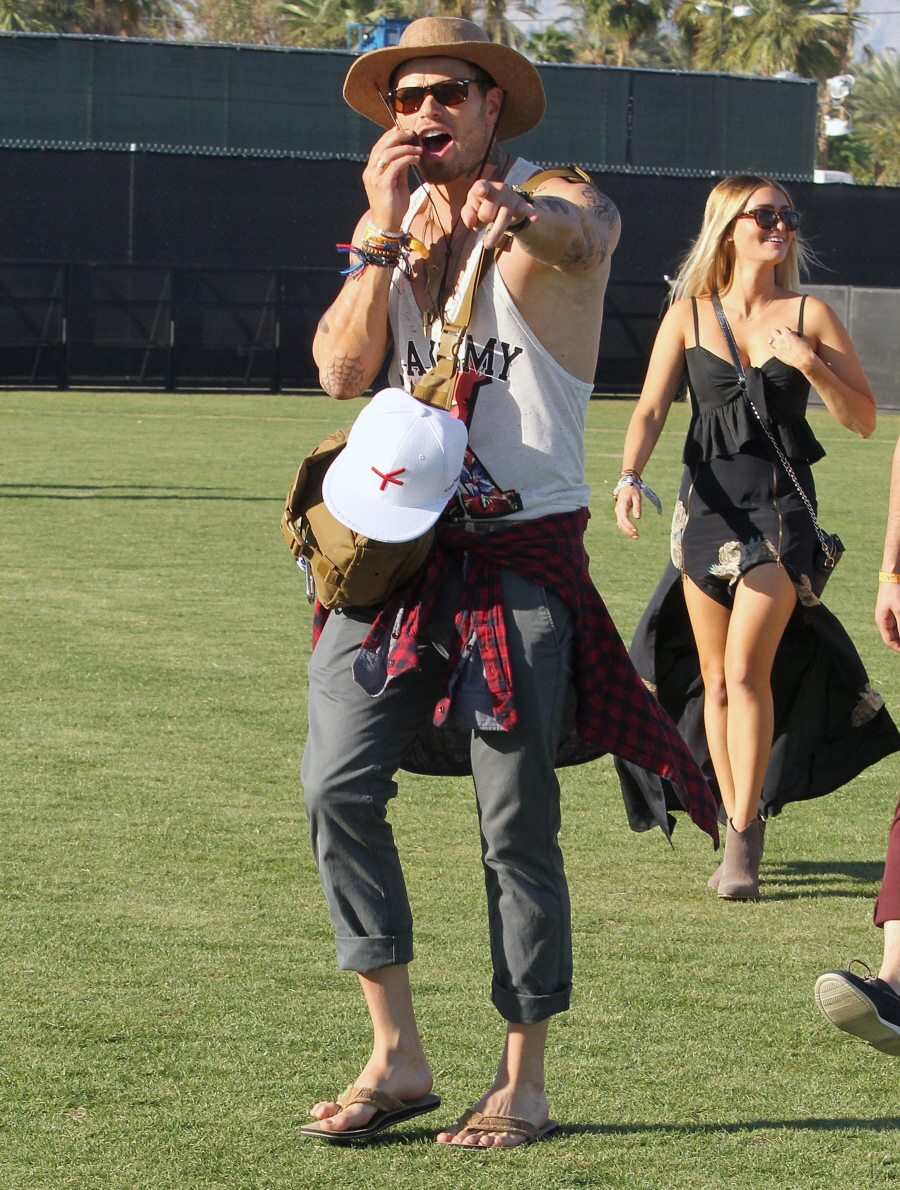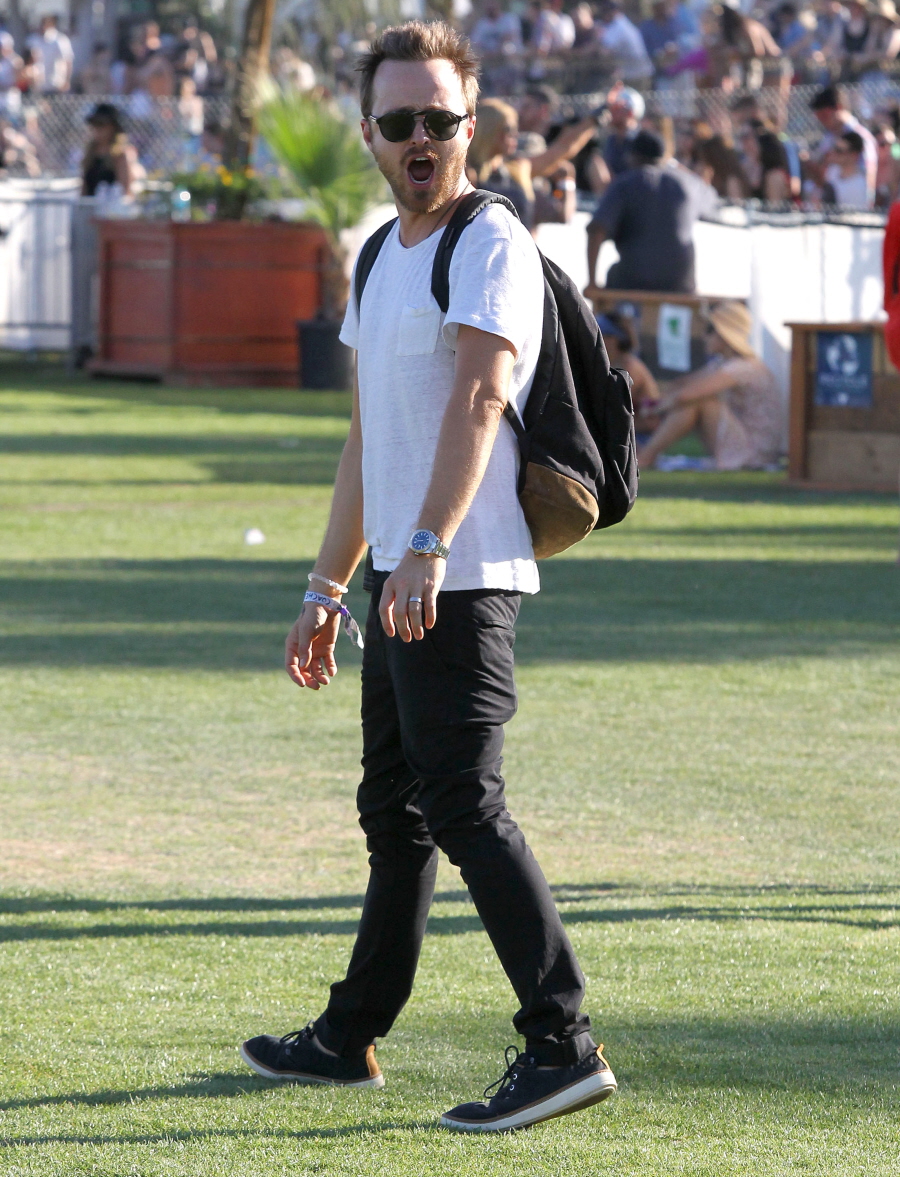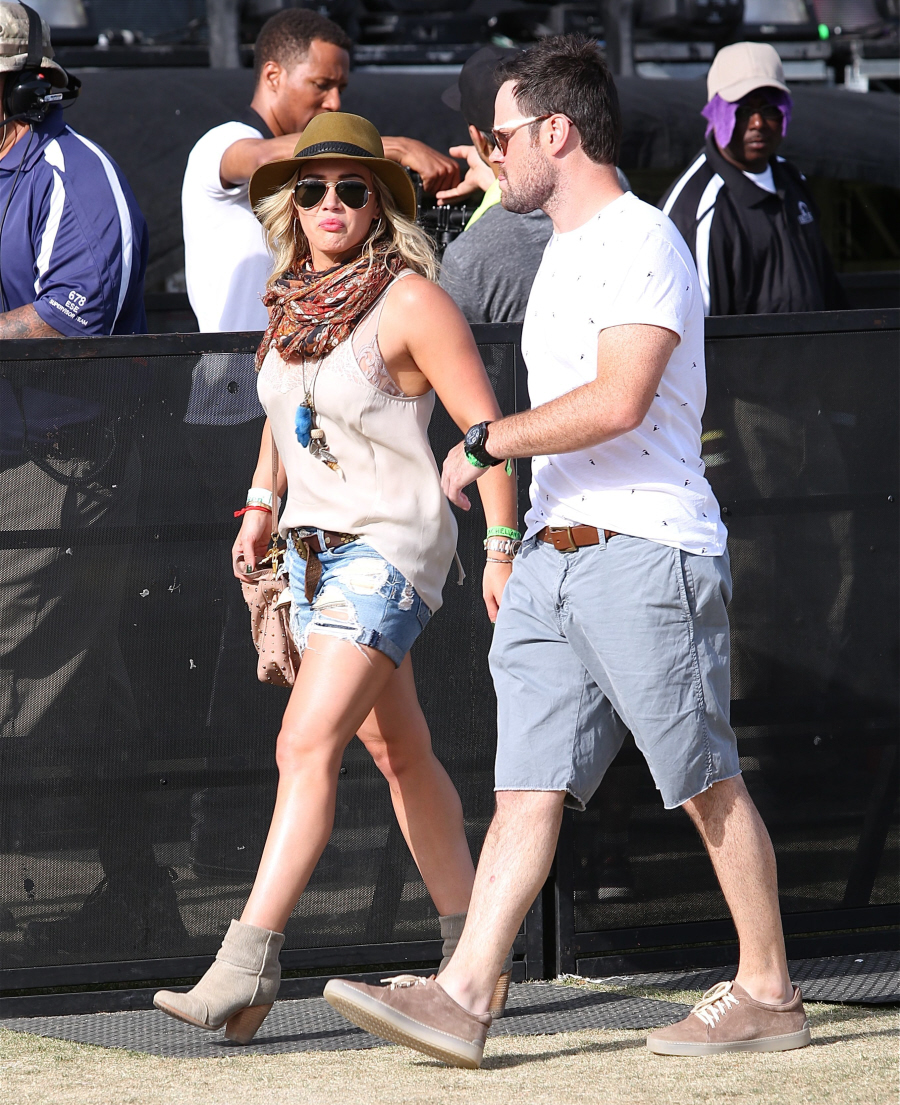 Photos courtesy of Fame/Flynet.