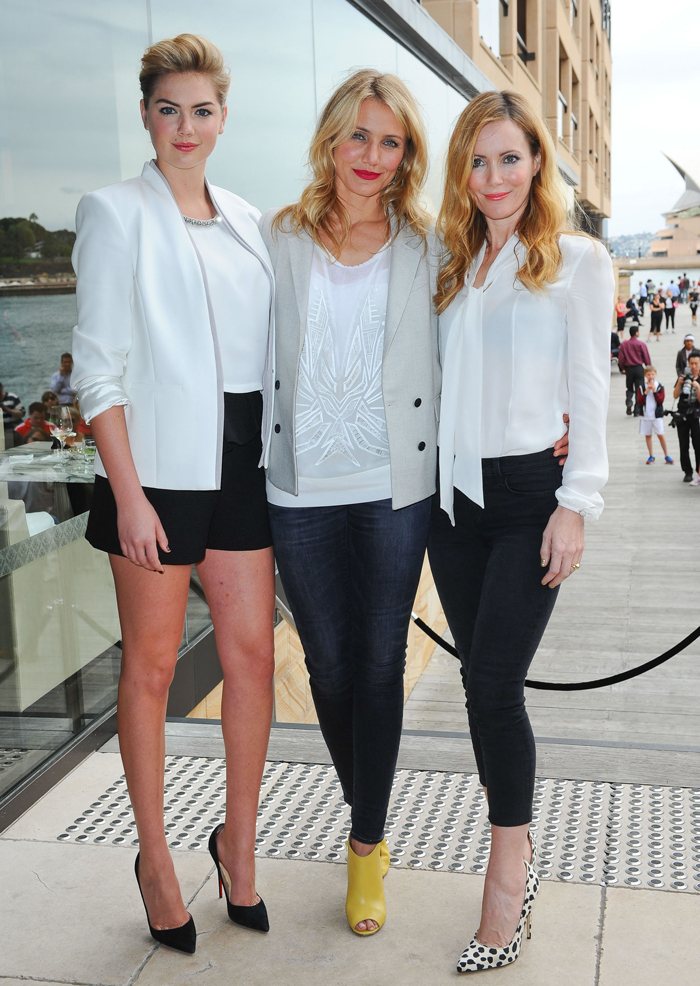 These are photos of Cameron Diaz in Sydney with The Other Woman co-stars Kate Upton and Leslie Mann. All three women may be ripping through a press tour, but it's Cameron's mouth that gains most of the attention. Cami likes it that way. She's outspoken and strong in her beliefs. That's fine, but she's coming off as a little overbearing lately. I was excited about watching this movie in the theater, but now Netflix will do. That's a shame because I usually enjoy Cameron's interviews, but she's gone overboard on this tour.
If only Cameron would qualify her statements with an "in my experience," I think her recent interviews would be more well received. Cameron keeps telling us that everyone gets cheated on. Every woman wants to sleep with other women. No person is really naturally monogamous. Now Cameron says women should have "lots of lovers" instead of hanging with just one guy. She doesn't specify whether this rule should apply over a lifetime or one day. Just do it, ladies:
Actress Cameron Diaz has said having "lots of lovers" is better than trying to stick with one man.

The star of The Other Woman, a film about fidelity, claimed it was almost impossible for couples to stay married for life.

Cameron, 41, said: "We can have all of these girlfriends, all of these friendships. I know with my girlfriends I do totally different things with each one of them.

"I have different conversations. We like things that others don't like There are different commonalities in each one of them and when I want to do those certain things, I can go to that girlfriend and we do those things together.

"That's perfectly fine that she doesn't like to do the thousands of other things that I like to do. I'm perfectly okay with that with her.

"For some reason, we get into relationships and we expect one man to understand 'all' the parts of us and meet all of those needs. "I think that's where everything fails."

Asked if having lots of partners was better, the single star added: "Why not? Why would that be so bad?"

In an interview promoting the new film, she also revealed she is writing another book that will follow up her women's advice guide The Body Book.

She said: "These things evolve. You start off with one concept, do the research and the pieces fall into place."
[From The Mirror]
Cameron makes sense in a meandering way in this interview. She has trouble getting to the point. She has a point about girlfriends. Some friends are better for dinner conversations, some are good for gym sessions, and some are good movie buddies. I can buy Cam's logic that not every man can provide every thing that a woman desires in a relationship. It still sounds like she's demanding that every woman MUST bang every dude with one or two decent qualities. Enough with the sweeping statements already.
One thing about Cameron that doesn't bother me: At least she's not telling us what to eat. Maybe she'll save that for The Body Book II.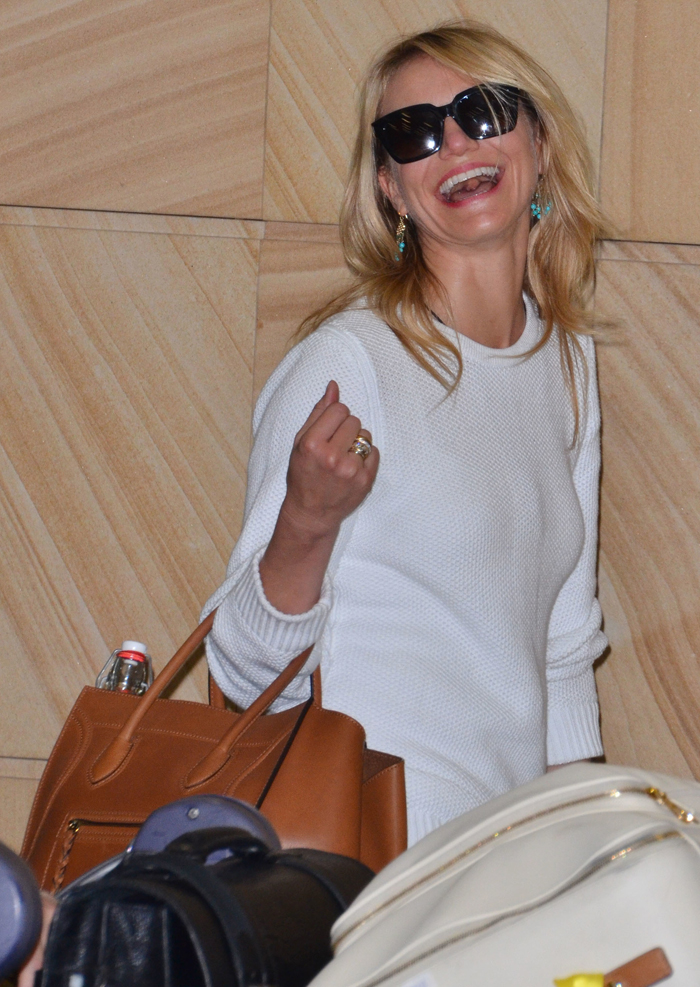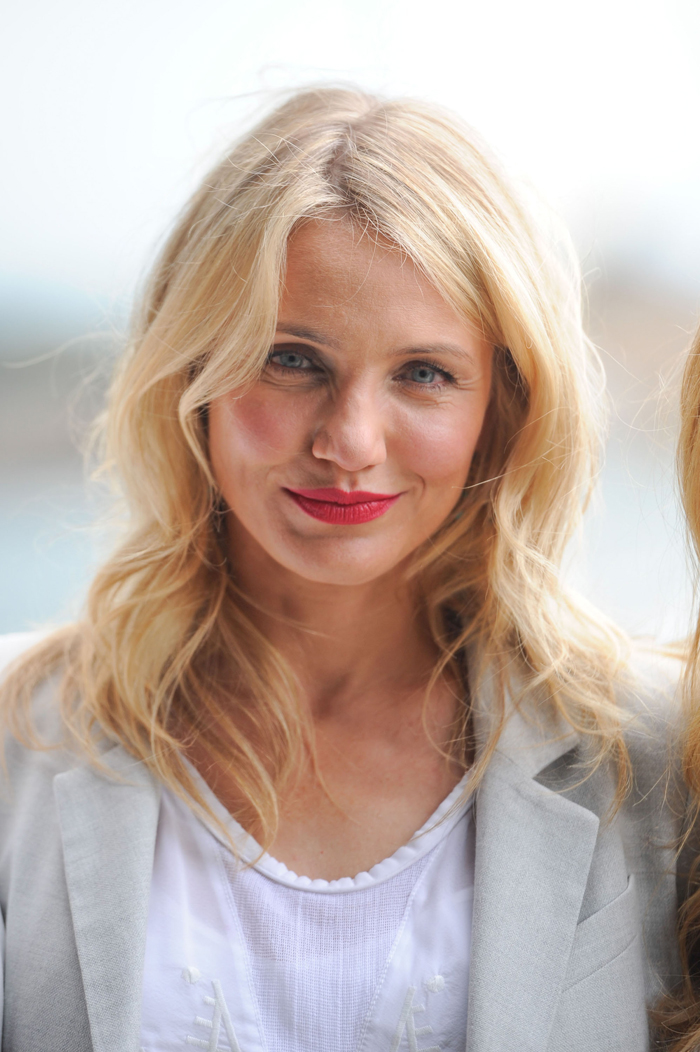 Photos courtesy of Fame/Flynet & WENN