Heidi Klum, 40, is German. I know you know this, but I'm reminding you because most Germans are nudists when judged by American standards. I lived there for years and I became somewhat of a nudist too. Not to the point where I would go topless on the beach, but when you're at an awesome coed sauna and the only way to enjoy it is sans clothes, (they will tell you to take your bathing suit off or get kicked out), you get naked and you get used to it. I love telling that to my friends and seeing them get all wide-eyed. So if you've heard this story before just humor me. Now, when I'm in the locker room at my US gym and a woman goes into the bathroom stall to change, I find it bizarre.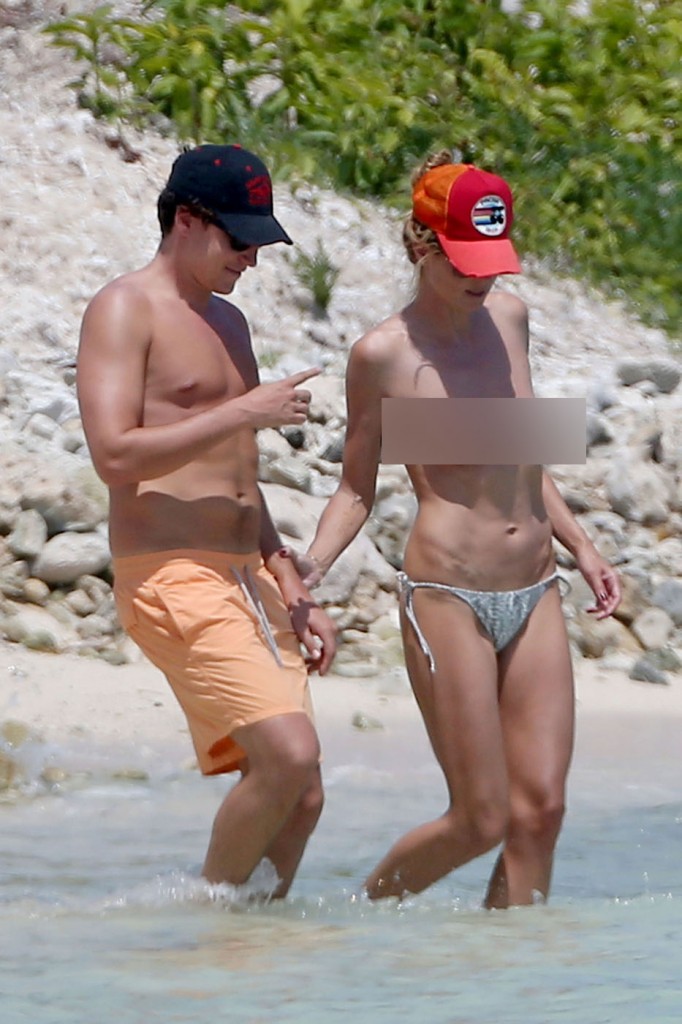 In that respect, Heidi Klum showing her nice rack and taut bod at the beach seems pretty normal to me, if only there weren't cameramen there. (We had to blur the photos due to our advertisers.) Heidi absolutely knows that the paps are there, because she called them. She's in Mexico with her latest boytoy, a 27 year-old art dealer named Vito Schnabel. Schnabel is best known for dating Demi Moore in 2012 and then dumping her when she became embarrassing. He likes his women older, famous and rich and he surely enjoys the recognition and trappings that go along with that. Schnabel doesn't want to be too obvious in his ambition, so Heidi is probably perfect for him. We know what she's doing but the camera is sufficiently far away that there's the pretense of a private moment.
Heidi just happened to be topless at the beach and lo and behold there were paps there. How could she have ever known? This isn't the first time this has happened. But I do give her somewhat of a pass because she's German. When Heidi takes her top off, she doesn't think it's scandalous at all (and it shouldn't be) she just realizes that she's going to get more press for it. Hence this story. Get it, Heidi.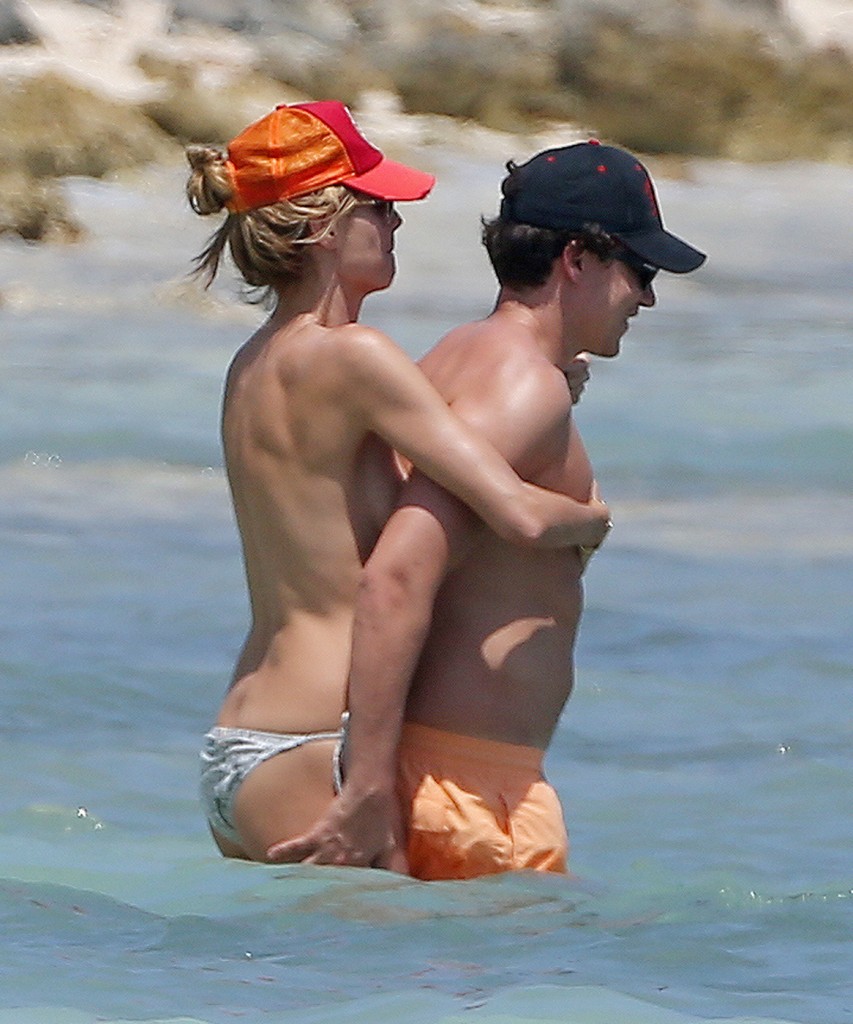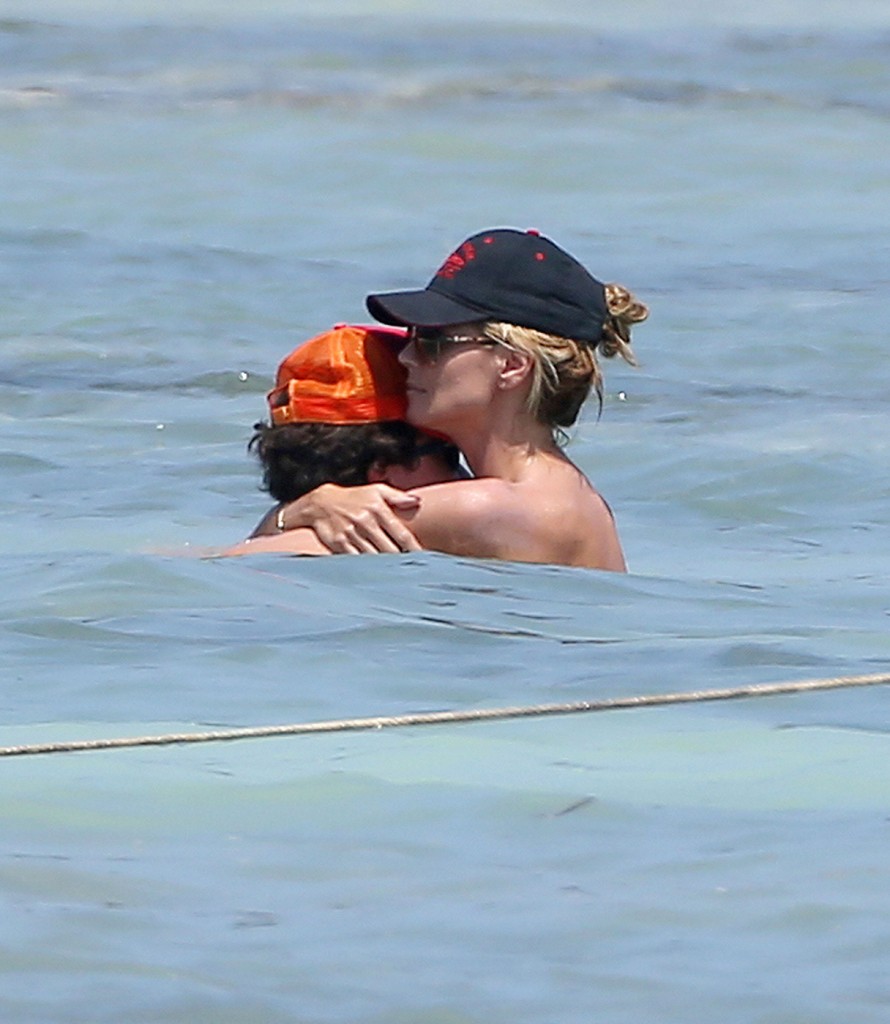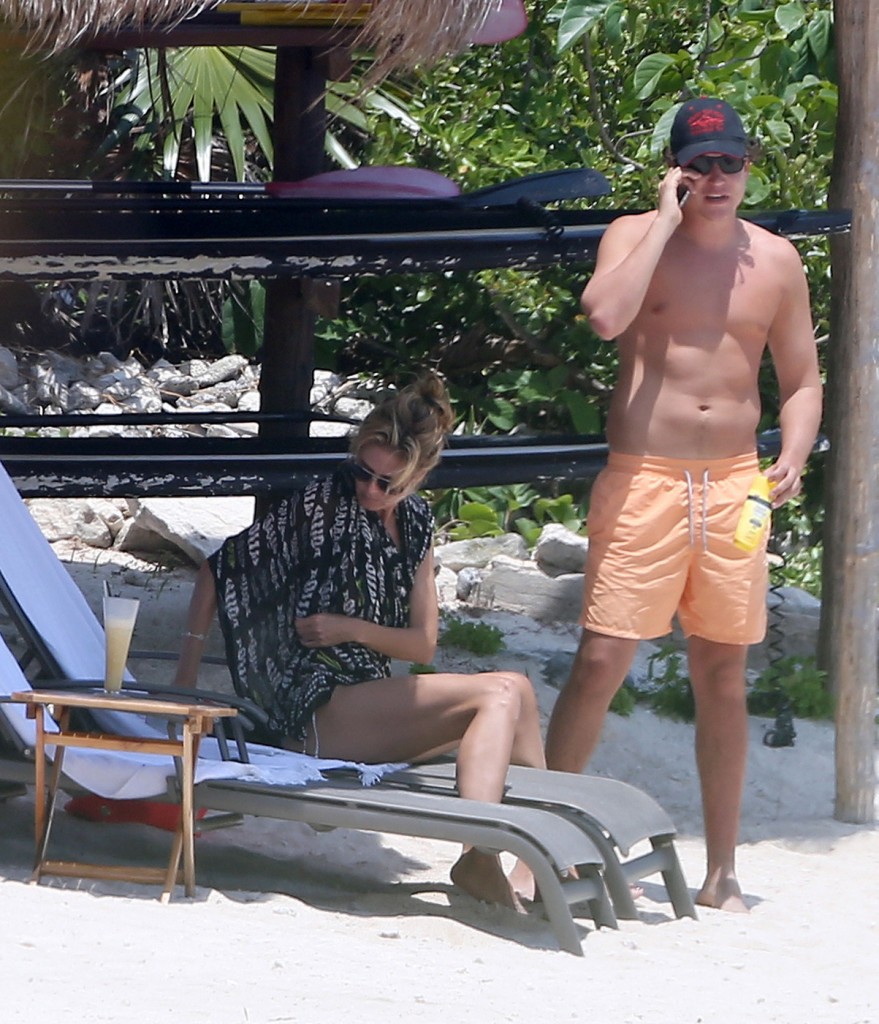 Photos credit: PacificCoastNews