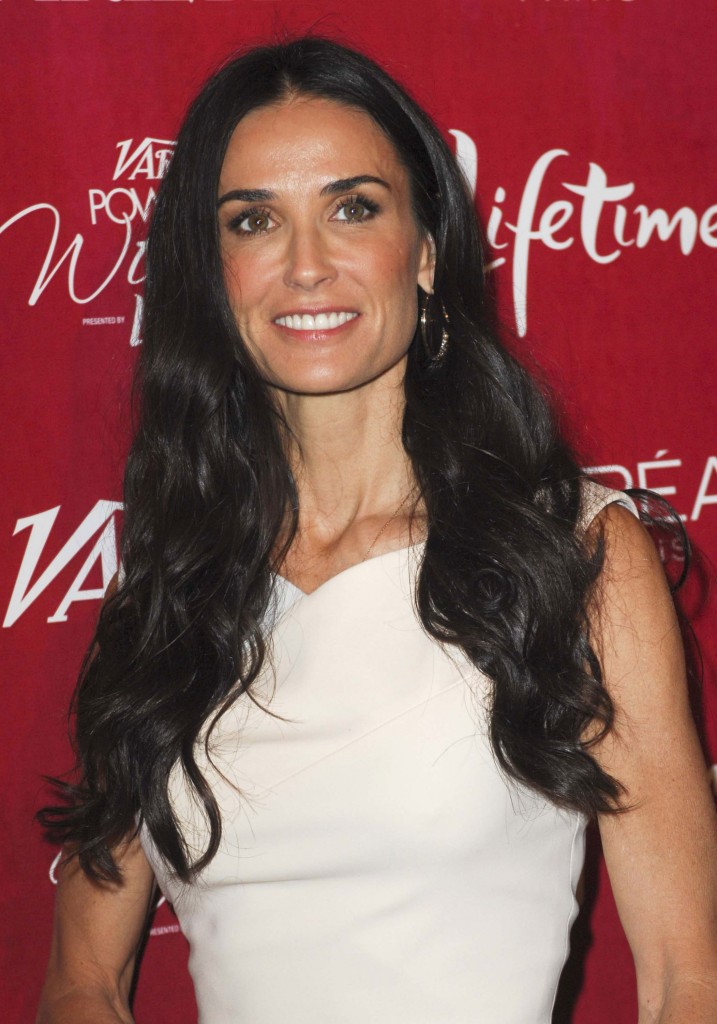 Demi in September, 2011
Yesterday we heard the story that Demi Moore's daughters were urging her to let go of her long-over relationship with Ashton and to move on. We've heard for at least a year that she's not getting over it, and during that time we've also heard that she's either having serious problems with drugs or is still incredibly sexy, carefree and desirable to men half her age! Those stories of Demi's sexiness were suspiciously timed to counter the negative news about her, and there were also stories of various romances with younger men. Well it's time for more "Demi is sexay" news, which is being run in The NY Post. The Post ran a similar story of Demi's sexiness about a year ago, except this time there's a love interest and he's all of 26:
Sources tell us that Moore, 50, has been quietly spending time with Vito Schnabel, the dapper art dealer son of star painter Julian, who, at 26, is about half her age.

Moore and Schnabel first got cozy, we hear, as guests at Naomi Campbell's over-the-top 50th birthday party earlier this month for billionaire boyfriend Vladimir Doronin in Jodhpur, India.

"They were dancing and grinding all over each other, openly, in front of other guests," said a spy who attended the bacchanal at the majestic Mehrangarh Fort where Diana Ross performed and partygoers included models Kate Moss, Eva Herzigova and Karolina Kurkova.

Since the bash in early November, a source tells us the "wildly age-inappropriate pair" have been "quietly spending time together…"

Like Moore, the handsome junior Schnabel is no stranger to May-December romances. The cougar tamer reportedly dated Elle Macpherson when the Aussie model was 44 and he was just 21. He's also reportedly dated nine-years-older Liv Tyler.

Vito Schnabel — who reps New York artists including Dustin Yellin, Laurie Anderson and Terence Koh — spent the Thanksgiving weekend in Jamaica at Round Hill Hotel & Villas. But spies say that Moore wasn't with him over the holidays and instead spent time with her daughters at Lake Tahoe. Reps for Moore and Schnabel didn't get back to us.
This is Vito Schnabel with his dad, Julian, in February of this year. Maybe he's grown out of his "douche" phase since this photo was taken, but I doubt it. This is the kind of guy Demi Moore considers a worthy love interest. You know, maybe Ashton just got too mature for her. I'm probably being harder on her because I suspect her of leaking this story, given how pro-Demi The Post has been in the past. I don't know what's worse – dating this young guy or making sure everyone knows about it. What's she going to do if Ashton and Mila announce an engagement?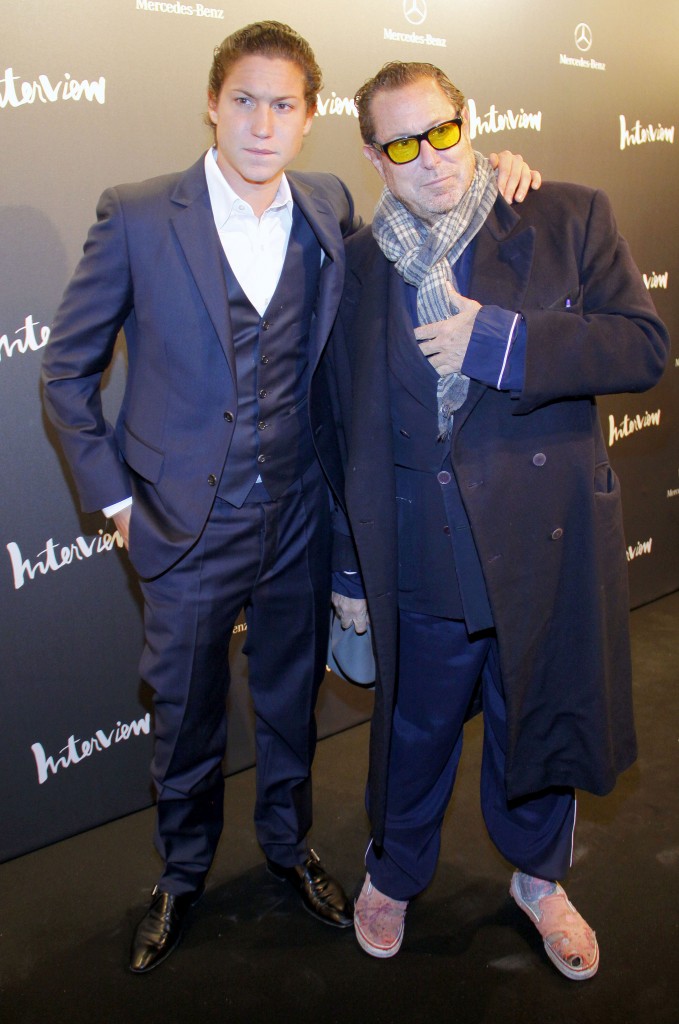 Photo credit: WENN.com