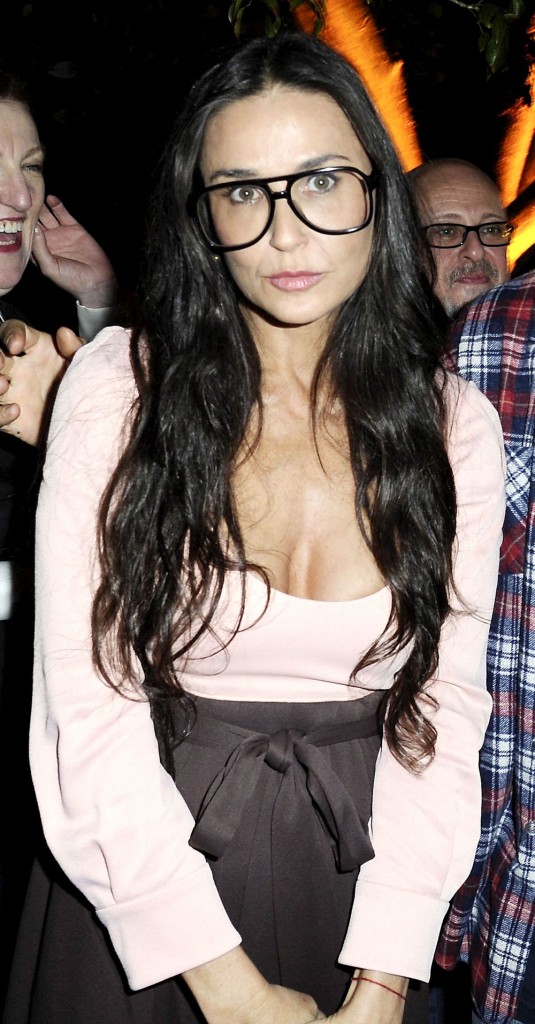 It's been almost a year since Demi Moore has hit a red carpet with any regularity, a year in which she attended rehab after an overdose and faced life as a single woman. It's pretty clear from the way she's been acting lately that nothing has changed for her and that she's probably regressed. Take this latest news, that she was too over the top in Miami for her new boyfriend to tolerate. Her new boyfriend that is all of 26. Her own daughters are shunning her, and now her boyfriend of roughly half her age couldn't take it after a few weeks. It would be sad if Demi elicited sympathy, but she's just making me shake my head at this point. Here's the story, thanks to The NY Post:
Page Six can reveal Vito, 26, broke things off with Demi, 50, after she arrived in Miami last week to party with the stars at the busy art fair.

One source told us, "Vito has worked very hard to be taken seriously in the art business, and doesn't want to be seen as somebody who dates celebrities. He hated having photographers follow him around after word got out about him and Demi."

The source continued, "And Vito wasn't too happy that Demi flew down to party at Art Basel while he was working to build his business. It was a distraction he didn't need while all the big collectors were in town."

We exclusively revealed Moore and Schnabel, the dapper son of acclaimed artist Julian Schnabel, hit it off at Naomi Campbell's lavish birthday bash for her lover Vladimir Doronin in Jodhpur, India in early November.

But things cooled off dramatically in Miami, with the pair staying apart and exchanging glances at a bash for art collectors' Web site Art.sy at Soho Beach house on Wednesday.

The breakup didn't appear to faze Moore, who hung out with Lenny Kravitz and later headed out for a girls night at Le Baron at Jelsomino with pals including Stacy Kiebler until 3:30 a.m.
You can check out the photos here of Demi dancing like a chicken in short shorts last week. This time, we have photos of her at creepy perv photographer Terry Richardson's party on Friday night. Demi swapped glasses with Richardson and generally looked unhinged. Lindsay Lohan is one of Richardson's "muses." This is where Demi is in her recovery and career.
Radar has a related story today, about how Demi's daughters are "mortified" by their mom's behavior, and how they're worried that she's not "in a good place mentally right now." A source tells Radar that Demi's "bizarre and outlandish behavior" at Art Basel parties in Miami have them "increasingly concerned about her… Demi just seems absolutely desperate for attention." So Demi flew down to Miami to hang out with her new, much-younger man, but she was too out of control for him. After he told her it was over she acted like she didn't care and just continued partying. She probably thinks she's handling it well since she's not moping. She's not going to wise up until she decides to get sober, and obviously that's not happening at this point.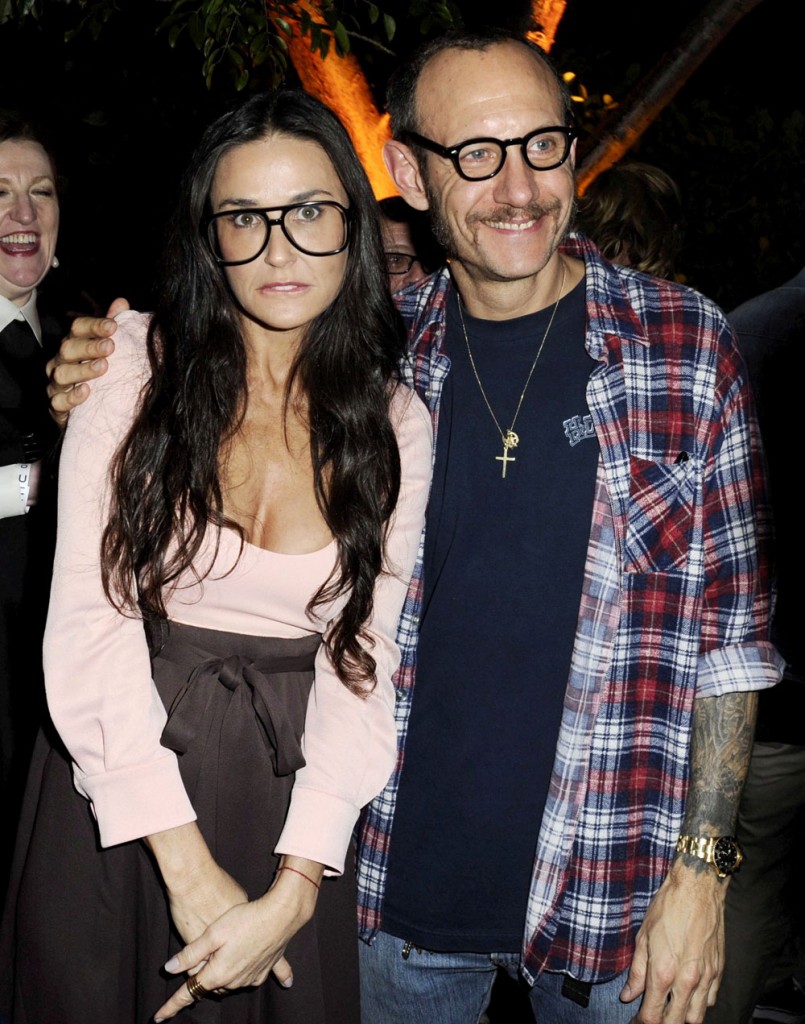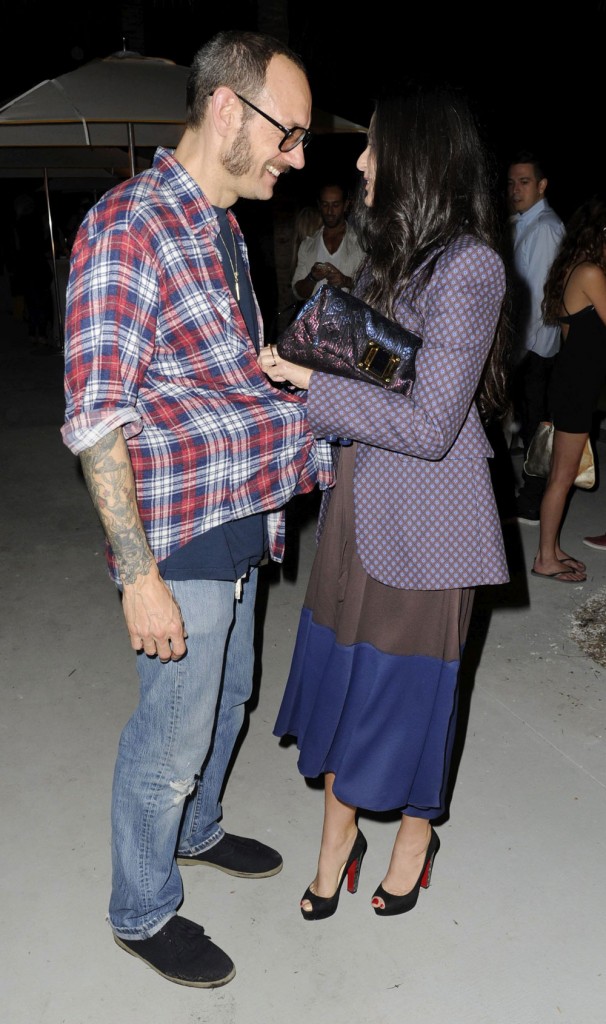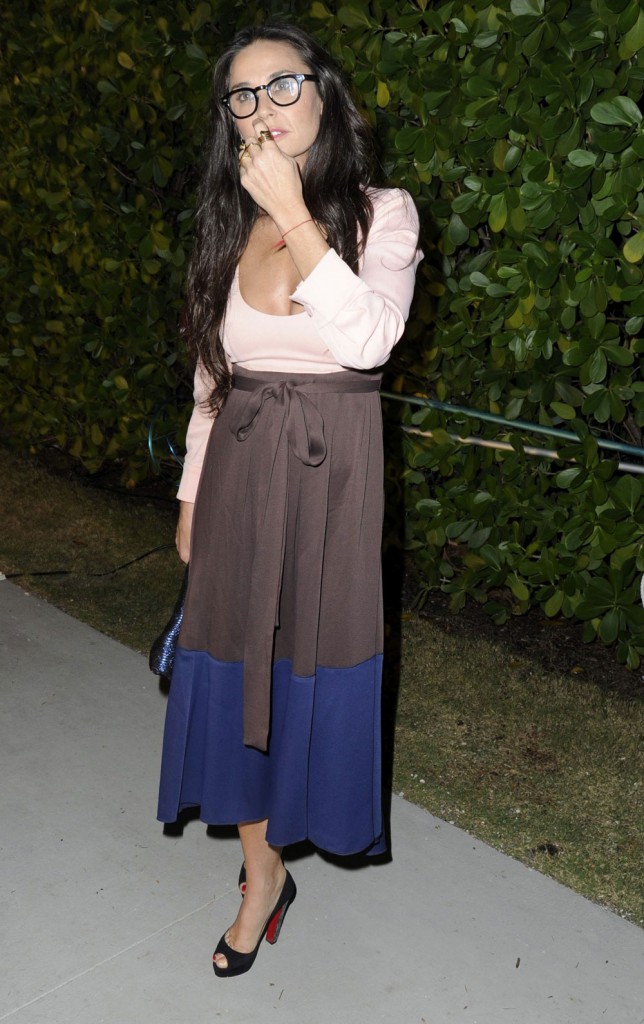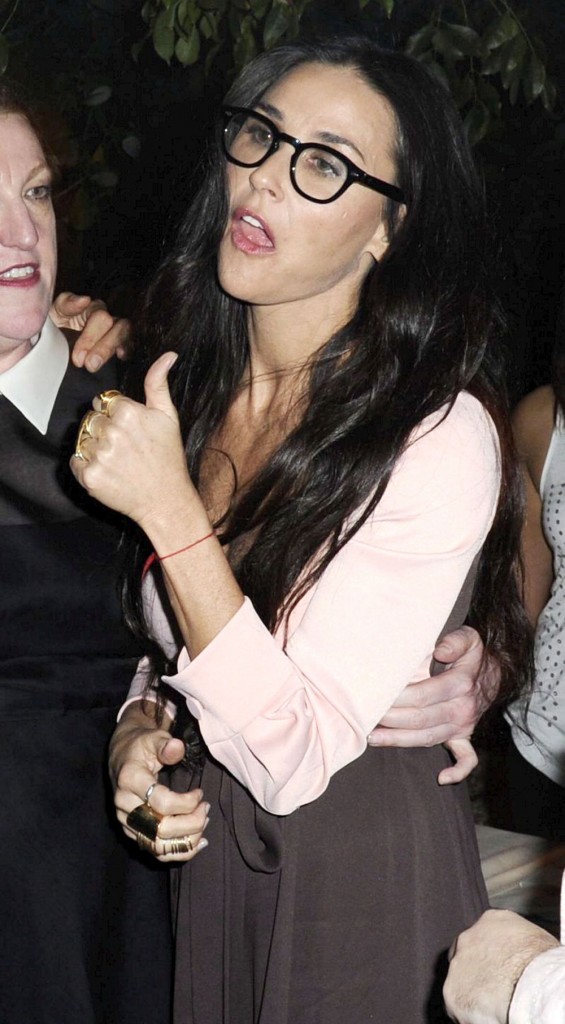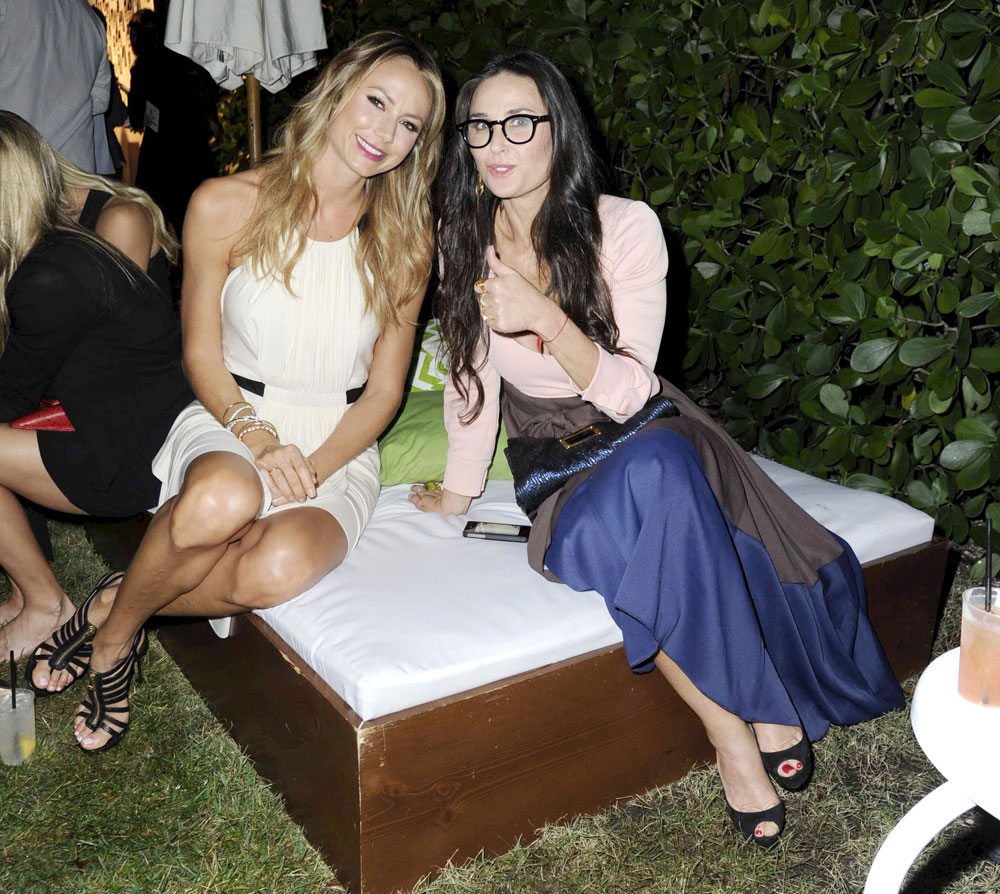 photo credit: WENN.com