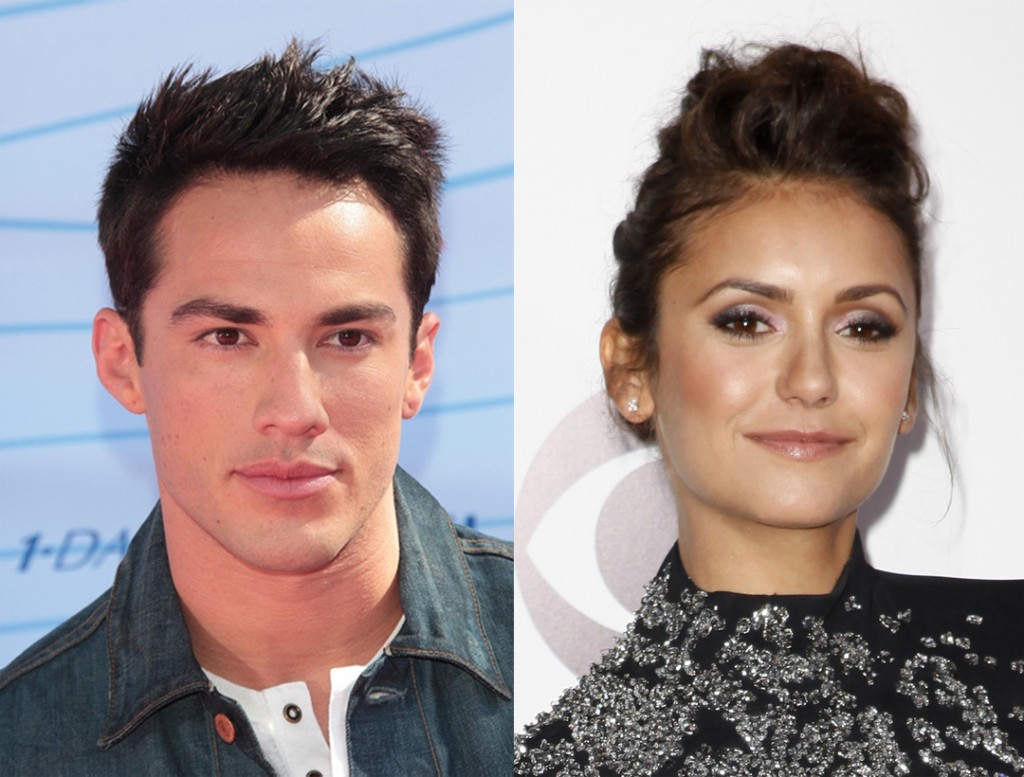 My good friend Gail, rest her soul, once gave me the advice not to date guys from work, saying "you don't sh*t where you eat." I know now that Gail didn't come up with that, and I didn't follow her sage advice at the time because I was young and worked with a lot of guys. So that must be Nina Dobrev's predicament. She's 25, she works with extremely hot guys, and she sometimes ends up in relationships with them. Star Magazine is claiming that Nina is dating her Vampire Diaries costar Michael Trevino. Michael plays a werewolf on the show. Nina was of course in a longterm on-off relationship with her other VD costar, Ian Somerhalder. Ian is supposedly ok with this.
The latest man to fall under Nina Dobrev's spell is her longtime friend and Vampire Diaries costar Michael Trevino, 29. Sources say the couple have been hooking up the past few weeks. "It's pretty casual right now," a set source tells Star, "but Mike likes her a lot and would love for things to get more serious." Nina- 25, hinted at their romance on March 30 when she posted a picture to Instagram of the pair bowling. They even have the blessing of their fellow costar – and her ex – Ian Somerhalder.
[From Star Magazine, print edition, April 28, 2014]
Michael has the same "androgynous blue steel" look as Ian. Nina must be into that. I checked Nina's alleged dating history, on Who's Dated Who (the grammar girl in me wants to change that to "Who's Dated Whom"), and she previously dated three guys from her TV show "Degrassi: The Next Generation." Nina was on Degrassi from 2006-2009, and she's said to have dated costars Daniel Clark, Ben Hollingsworth and Evan Williams. (Ben was only on one episode, but Daniel and Evan were regulars.) That's not to shade Nina! She seems like a serial monogamist, and as I mentioned, I did the same when I was in my 20s. (Plus dudes do it, see Kit Harrington.)
Also, it's possible Nina and Michael are just friends. People are commenting on Instagram that he's with Jenna Ushkowitz from Glee.
Here's Nina's photo from Instagram that started all these rumors:

Michael and Jenna (Tina on Glee) in January, 2013: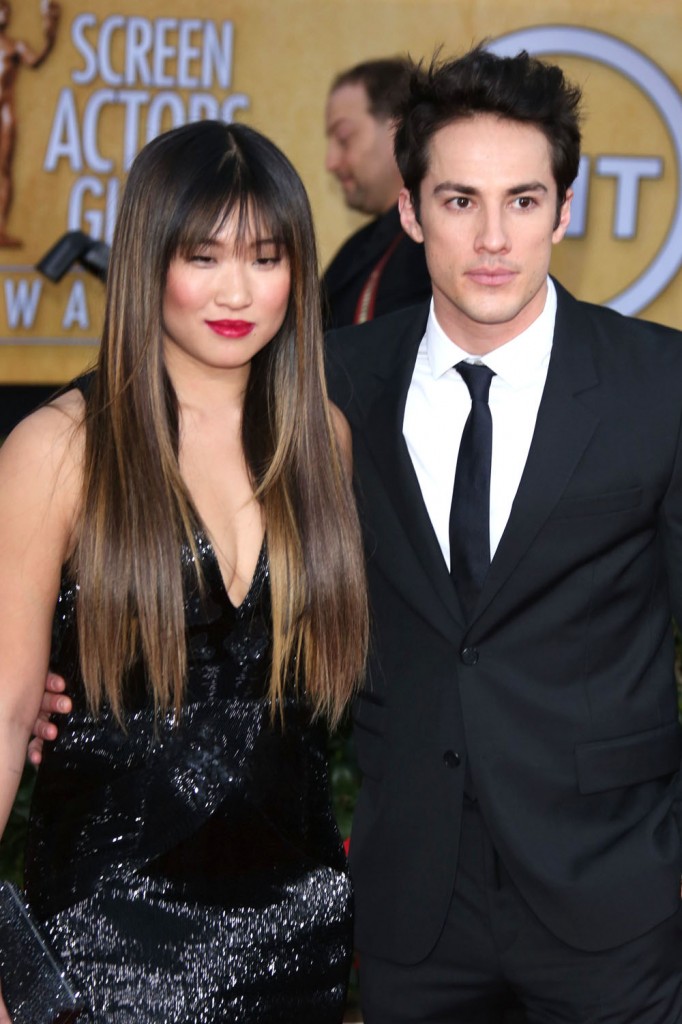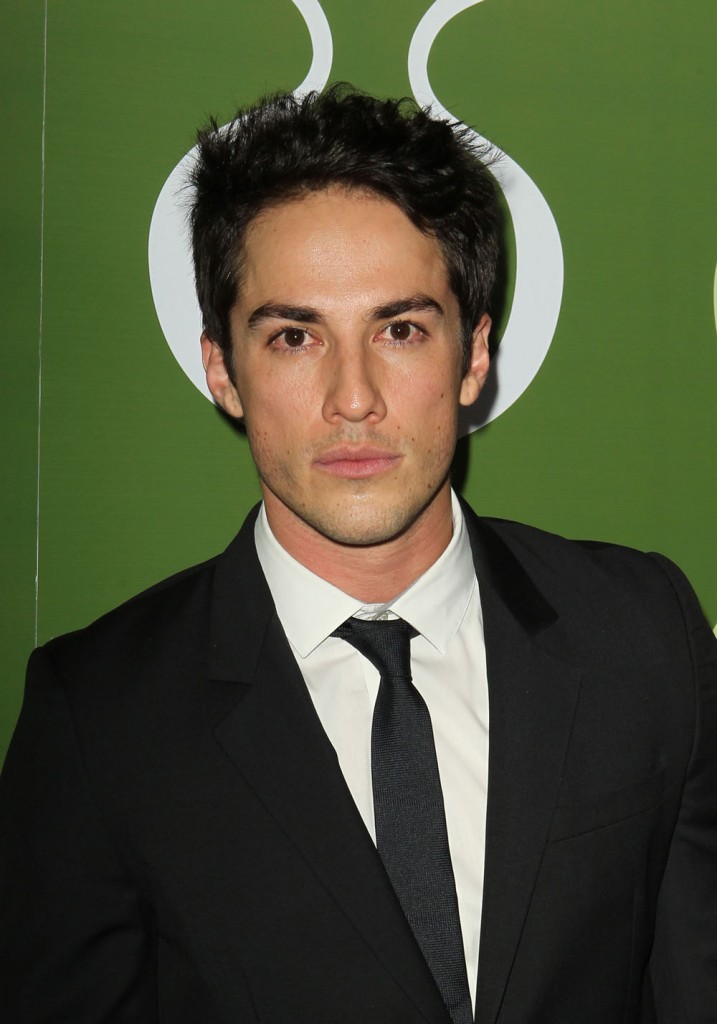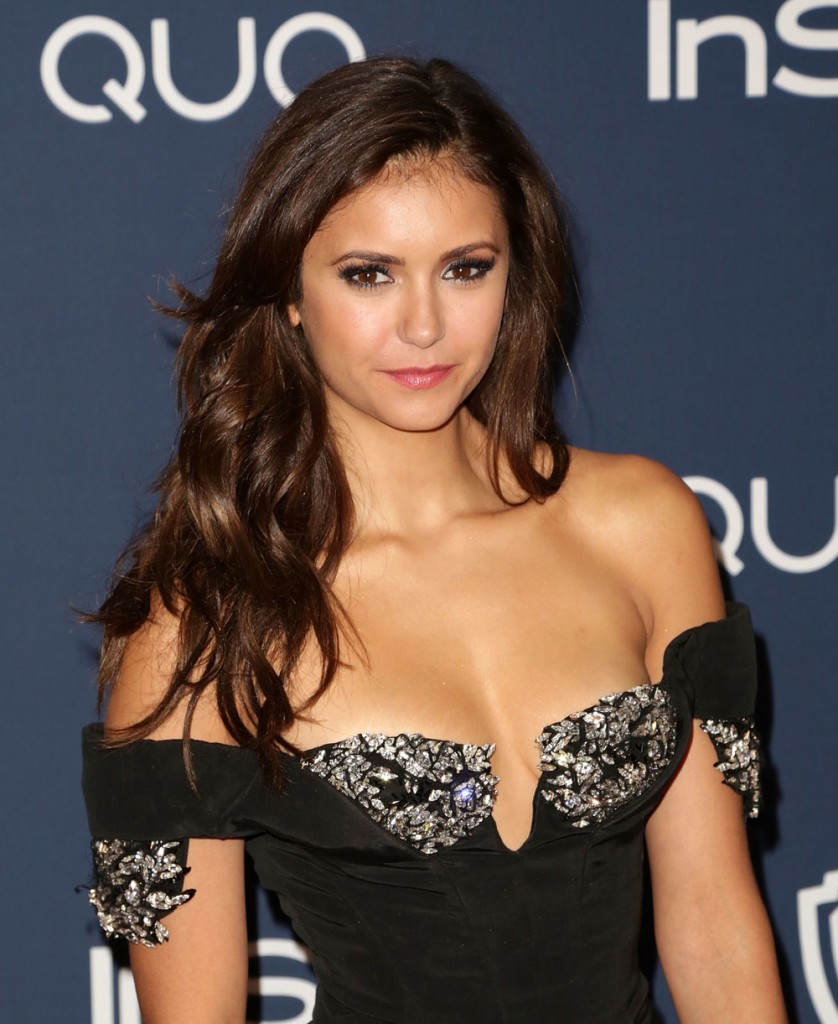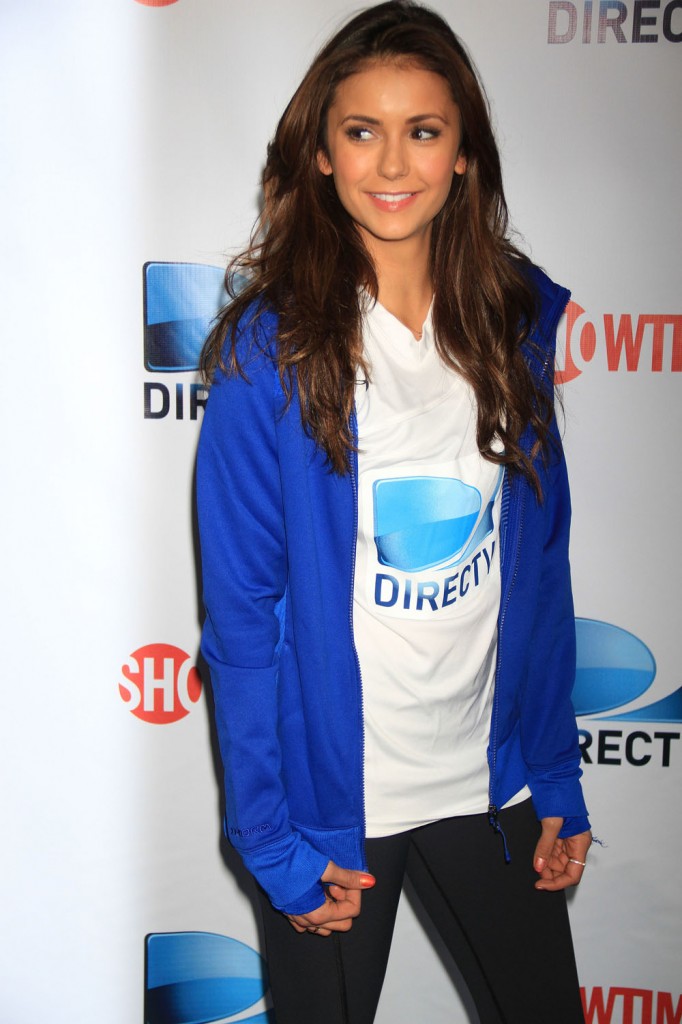 Photo credit: PRPhotos and WENN.com