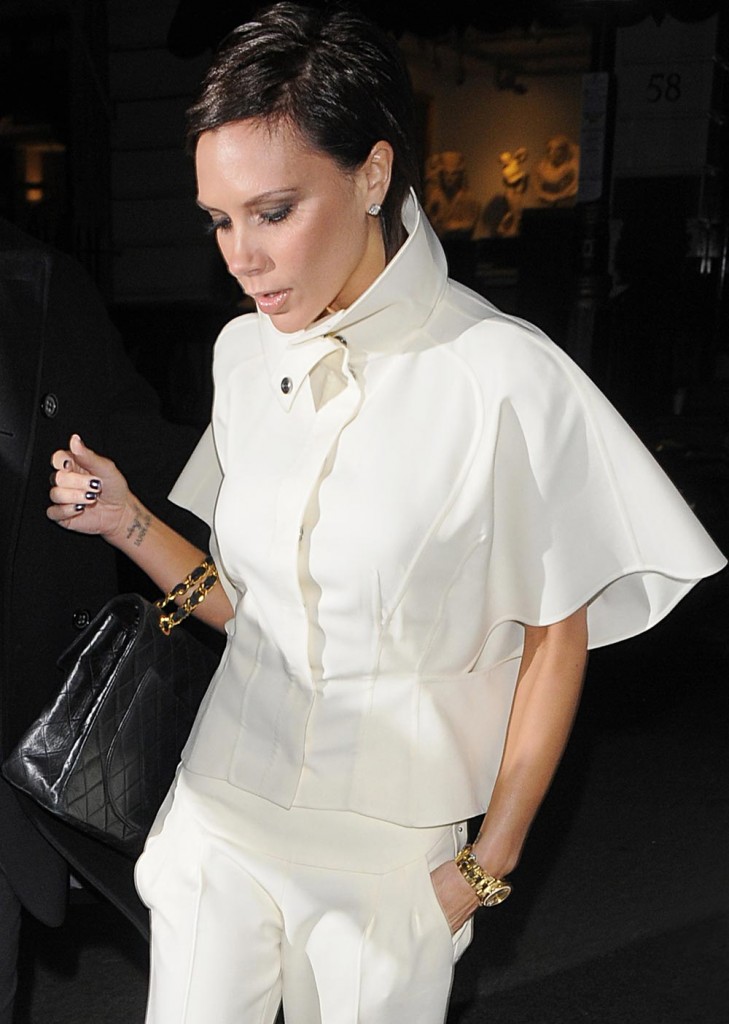 The Beckhams might be leaving America. It's so sad. Just when I was getting used to seeing Posh in her sky-high heels and mini-skirts as she went grocery shopping, she leaves me. Just when I was developing a fondness for Brooklyn and the other two cute little boys, they're ripped away from me by Italy. It's like The Great War, I tell you.
So, David Beckham really wants to go back to Europe for some reason. He got to play for AC Milan for several months, and Milan wants Becks to stay. It was up in the air at first as to whether Posh would even join David in Milan, but she came along with the boys, and she seems to be enjoying Italy. Maybe it's all the leather? OK! magazine says that David's fate will be decided tomorrow, when LA Galaxy determines whether they will let him out of his contract.
We'll know by tomorrow whether the Beckham family are sticking around in the US or retreating to Europe early.

Beckham wants to stay in Italy, where he has been on loan from LA Galaxy over the winter — and the Italian team wants to keep him permanently.

But his US team — who, in 2007, agreed to pay him $150m to stay for five years — haven't yet said whether they'll let him go.

Bosses of Major League Soccer don't want negotiations to drag on — so they've said that Galaxy and Milan have to reach an agreement about his future no later than Friday, or the league won't approve the deal.

According to ESPN, the league's commissioner, Don Garber, said: "[AC Milan] needs to understand that this is getting very close to the start of our season."

"We have plans that we need to make if David Beckham is part of those plans."
From OK! Magazine
What hurts more is that the Beckhams lied to America. They claimed they'd never leave! At least, they would never leave until Victoria conquered the American media by appearing on the cover of American Vogue. Alas, Anna Wintour does not care for Posh. Boo, Anna Wintour! Who else wears those get-ups to the park? Give her a cover!
I'm half-joking, of course. I do enjoy seeing pictures of the Beckhams and reading some gossip about them, but I'm not loonie for them. Still, it's got to hurt both David and Victoria that they're most likely leaving America without having conquered it. David wanted to bring American soccer to a whole new level – which was met a "meh". Posh wants to be as famous as all the other Hollywood celebrities, but the media just didn't embrace her. So sad. They shall be missed.
David Beckham is shown on 2/8/09 in a match for AC Milan v Reggina in Milan and training on 2/10/09 in Seville, Spain. Victoria Beckham is shown on 2/7/09 outside a hotel in London. Credit: WENN