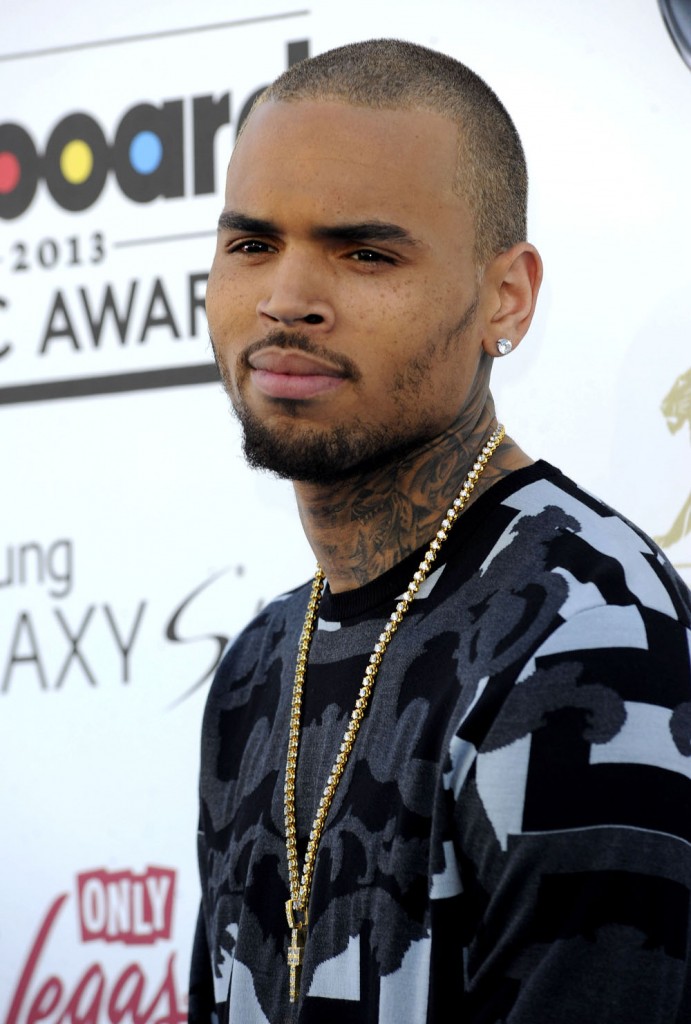 Chris Brown has been in jail now for almost five weeks, and we've heard blissfully little from him. His legal case is somewhat complicated, as he's in jail for violating probation from his assault on Rihanna in 2009. Brown and his bodyguard were charged with assault in October, 2013 attack on a man in Washington, DC. Brown is now in a DC jail awaiting his trial, which is due to start today. (It was postponed from April 17.) Brown's bodyguard has been found guilty of misdemeanor assault for that case. Brown would not be in jail at this time had he successfully completed his second stay in rehab instead of getting kicked out for throwing a rock at his mom's car windshield.
Hollywood Life has an exclusive in which they claim that Brown is predictably declaring that he's innocent, and that he intends to sue the assault victim for extortion once he gets out of jail.
Chris is still proclaiming his innocence to anyone who will listen, insisting that he did not attack a man while touring Washington, D.C. in 2013. He feels he's been wrongfully accused of the crime and he hopes that his bodyguard, Christopher Hollosy, will testify to his innocence when the singer finally stands trial on April 23.

"He's not happy, he's been broken and he's stuck in jail. This is bulls**t," a source close to Chris EXCLUSIVELY reveals to HollywoodLife.com. "His bodyguard already told police he's guilty of hitting this dude so why is Chris still in jail?"

"He didn't have anything to do with this from the jump and he feels this guy is going after him for money and fame and just because he's Chris Brown," the source continues. "It's nonsense and at the end of the day, he has his freedom and Chris doesn't. It's very simple, Chris did not hit anybody!"

We're told Chris will be seeking revenge on the alleged victim if and when the singer is released from police custody. He plans to take the man to court and sue him!

"He will go after this dude and sue him for extortion," our source reveals. "He really believes this man lied to police, accused Chris of hitting him so that he could sell his story and then try to pinch Chris for money. That's not cool because Chris' life is on the line and he didn't do a thing."
Hollywood Life can be tabloidy, but this sounds just like Team Breezy. Chris is such an innocent victim. He conveniently forgets why he's in jail, because he went into a rage and battered his girlfriend, faked his community service and then blew multiple chances to redeem himself. It's all the victim's fault, a guy who was stupid enough to try to take a picture with Chris and ended up getting beat up for his trouble. Chris is facing up to four years in jail and it's clear that a jail sentence won't make him take even a modicum of responsibility for his multiple offenses. It's all someone else's fault and he'll show them.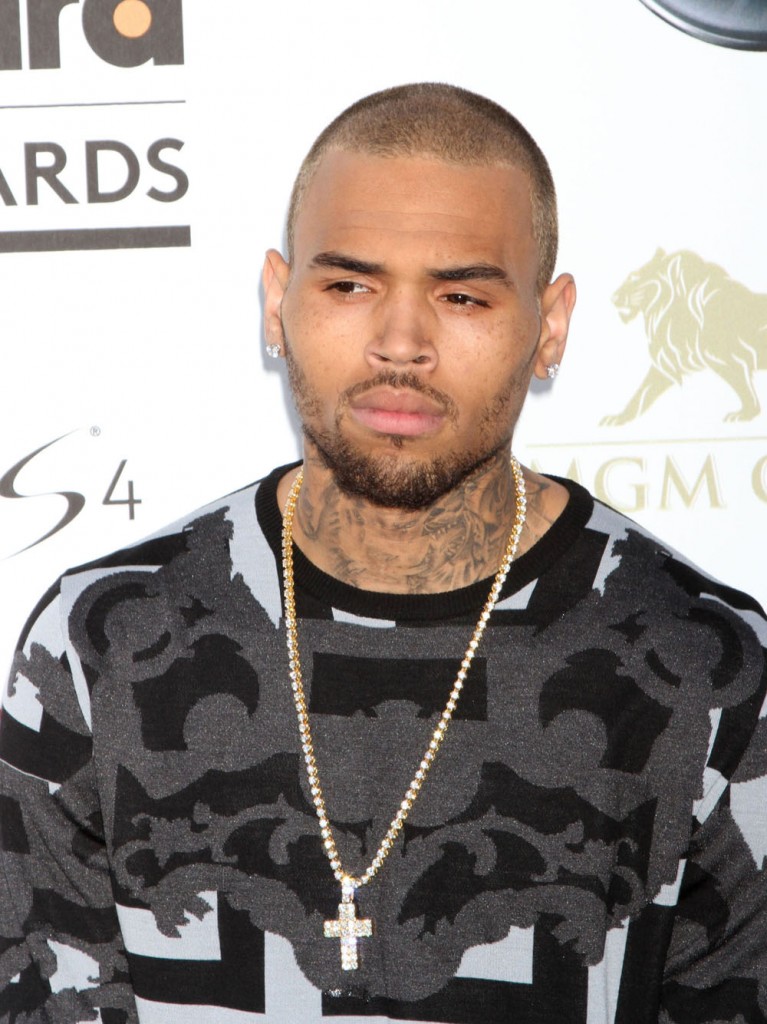 photo credit: Getty and FameFlynet