Yes, this photo happened. It happened in 2012. That's Domingo Zapata on the left and Vikram Chatwal on the right and Lindsay Lohan in the middle. Both Domingo and Vikram are wealthy men, both are said to be very involved in the drug/club scene in NYC and both have been "friends" with Lindsay for years. Oh, and both are still technically married. When Lindsay maybe-confirmed to Kode Mag that a married man was pursuing her, I assumed it was Vikram because they seem to have a longer history together, and there are years of rumors about the extent of their affair. But Radar/Star claims that Lindsay was actually talking about Domingo Zapata. For real?
Lindsay Lohan recently confessed during an interview with Kode magazine that she was dating a married man who has children – and now the guy in question has been revealed. In a new report, Star alleges that Spanish artist Domingo Zapata — a father of two, who separated from wife Stacy Belyea in 2007 – is the man lusting after Lohan's heart. The source claimed Zapata is "totally in love" with The Canyons actress.

The 27-year-old, who claimed she suffered a miscarriage during production of her OWN docu-series and has battled with drugs and alcohol, reportedly turned to Zapata, 39, for support, the source claimed.

"He's been a shoulder for her to cry on, and it's meant everything to her," the insider said.

As Radar previously reported, the troubled starlet hasn't slowed down when it comes to dating and allegedly gushed to the Kode interviewer (who goes only by The Kurator) about her married beau.

"Oh this guy I'm seeing just sent me a jet because he wants to see me…but he's married with kids," she reportedly said.
You can see Domingo's Wiki page here – he's actually a respected artist and member of the NYC artist community. He's also pretty wealthy, although I have no idea what kind of cash he has laying around for the kind of parties Lindsay Lohan is used to. Personally, I think Vikram is a better match for her just in sheer crackheadedness, but this Zapata thing might be interesting. Another theory: this is just what Lindsay wants us to think.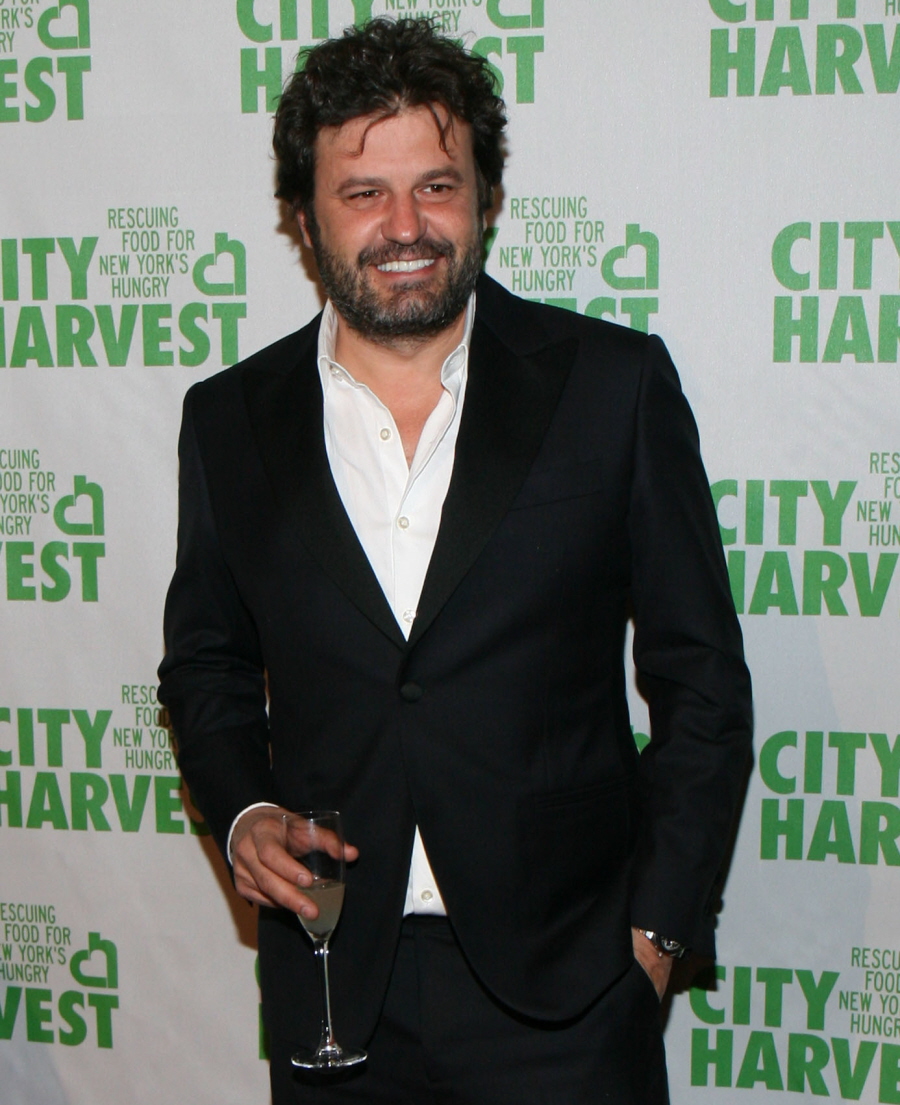 Photos courtesy of WENN, Getty.