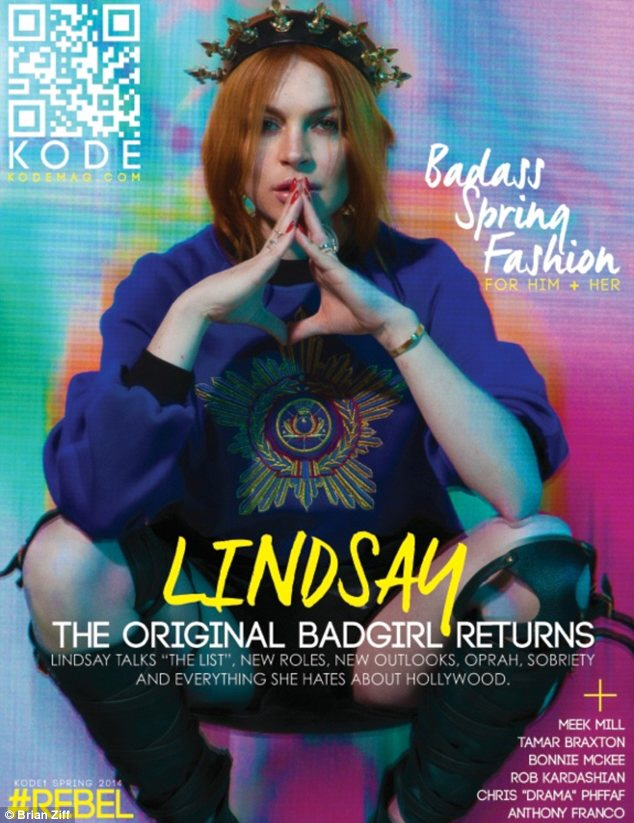 Well, Lindsay Lohan has proven that she still has the power to make people pay attention. I'm not sure that's a noteworthy goal, but it's pretty much the only positive thing I can say about her. On Sunday night's finale episode of LL's OWN show, she revealed that she had a miscarriage during production of the reality show. Many of you didn't believe her. If I'm being honest, I don't believe her either, but there's no way of knowing for sure, so let's err on the side of being decent human beings (even if Lohan doesn't play by those same rules). Anyway, I bring that up because Radar has several sources who claim LL's miscarriage reveal was a lot of BS:
Two separate sources, both of whom are close to Lindsay Lohan, told RadarOnline.com that they believe she was never pregnant and concocted the tale to garner sympathy and as a means to explain her unprofessional behavior repeatedly documented on the eight-part series.

"She absolutely made it up," said one source. "Lindsay was never pregnant during filming the reality show for OWN, or in the months after. Lindsay knew she was being perceived as a total slacker, not showing up on time for photo shoots, call times and refusing to shoot. So this is what Lindsay does. She lies! Her family and friends had no clue about her 'pregnancy' and subsequent miscarriage. Lindsay is once again her own worst enemy."

Revealed a second insider: "Lindsay has continued to smoke throughout this entire series and has admitted to relapsing and drinking alcohol. Don't forget there have been multiple media reports that she fell off the wagon months ago. Quite simply, Lindsay never acted like someone who was pregnant. It's just sad that anything that comes out of her mouth is considered to be a lie."
Yeah. As I said, we'll never know. But here's something interesting – LL did a recent interview with Kode Magazine, and the Kode editors are NOT playing. They've already released some exclusives from the piece:
Lindsay Lohan made astonishing admissions during a recent interview with Kode magazine in which she said she was dating a married man who has children — and unabashedly sipped on a glass of vodka on the rocks during the interview, the editor claims.

What's more, the 27-year-old who claims to be completely sober — besides a slip earlier this year with a glass of wine — was on the party drug Ecstasy during the Coachella music festival the interviewer of the high street fashion lifestyle magazine claims.

Having claimed she suffered a miscarriage during production of her OWN docu-series, the troubled starlet hasn't slowed down when it comes to dating and told the interviewer, "Oh this guy I'm seeing just sent me a jet because he wants to see me…but he's married with kids."

What's more, the interviewer (who goes only by The Kurator) claims Lohan was sipping on a glass of vodka on the rocks saying that while they chatted, she "takes a sip from her freshly topped off glass of Vodka on the rocks. From this moment, all questions of sobriety seem irrelevant."

The interview claims to have chronicled Lilo's time at Coachella too, stating that the Mean Girls actress got high on Ecstasy during her first night there.

"'The last time I saw Lindsay would be as she made her way into the second day of the Coachella festival with a vodka filled Evian bottle in hand and accompanied by her sister Ali, and brothers Cody and Michael," the interviewer wrote, alleging that her family is aware of her rekindled romance with booze.

Interestingly, Kode claims to have done a Q&A with Lohan via email — but decided to run with The Kurator's interview instead, whom the publication calls a "trusted source."

"The moments Lohan is with her family or in the presence of those she loves can be hear warming, even if only as a fleeting moment," The Kurator wrote. "A moment, which fades the second morning at Coachella when she wakes with sprite energy and no evidence of an after effect from the ecstasy, alcohol nor lack of sleep the night before as she attempts to back out of a deal with a major retail brand who opted to sponsor her for the Coachella weekend."
Married man with children? It could be anyone, of course, but I think it's Vikram Chatwal. I named him as a possible candidate for LL's would-be baby-daddy too. Vikram is the dude who gives LL drugs, takes her shopping and has spent a lot of time partying with her. He's married (but estranged from his wife, last I heard) and they have kids. And if you couldn't tell, Vikram is shady as hell.
As for the Ecstasy and vodka-filled water bottles… does that surprise anyone? Anyone at all?
Last thing: apparently, LL dissed Jennifer Lawrence during the interview too. LL allegedly said: "She's so fake and I'm sorry I'm not going to f–k for roles." Oh. My. God. Oh, and LL's rep has already denied everything here, so you know it's true.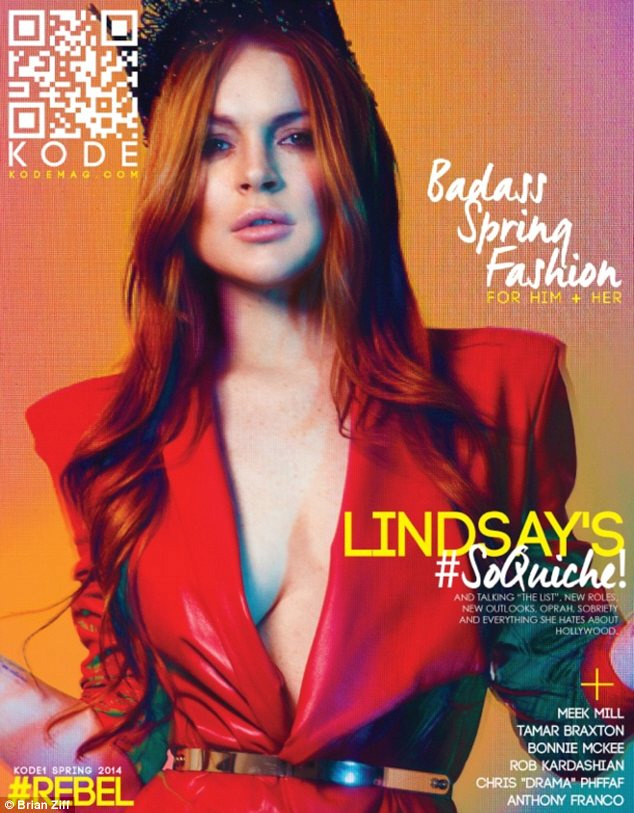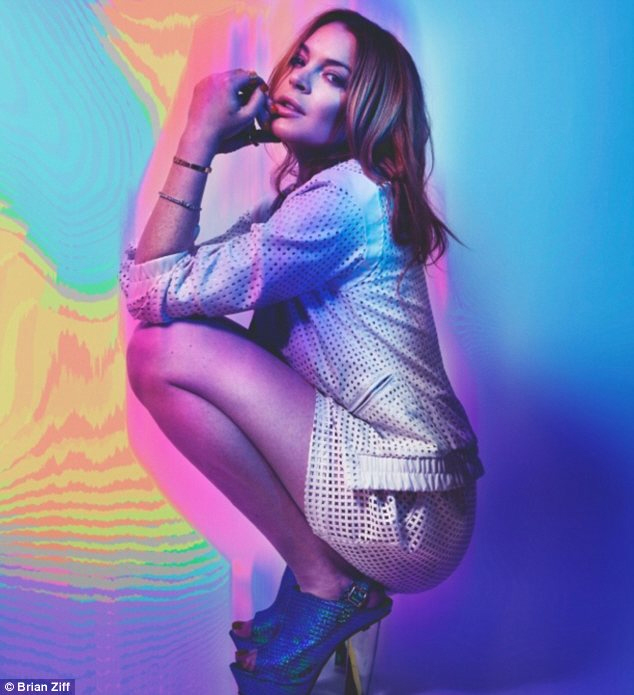 Photos courtesy of Kode Magazine.