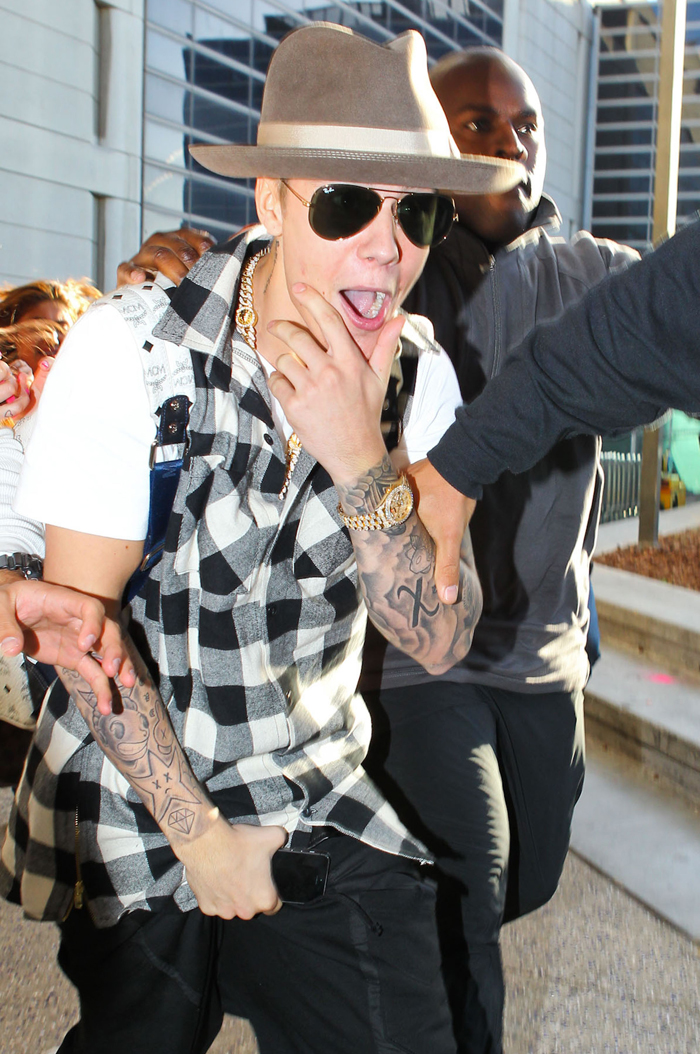 These are photos of Justin Bieber a few weeks ago when he was famously detained for hours at LAX. He's having so much fun acting like a danger boy. This kid can't even stand up straight because he has to hold his pants up. These new hats make him look like that little kid from Madonna's "Open Your Heart" video.
Justin still (somehow) has his Beliebers. That won't last forever, but they keep him afloat for now. He's not winning over any new converts. One person who has been very vocal about disliking the Bieber is Seth Rogen. Seth has made his opinion very clear – he is NOT team swag: "Justin Bieber is a piece of sh-t. He seems like he's obnoxious and ungrateful, insincere, and he puts people's lives at danger and overall he acts like a piece of sh-t." He's not wrong. Bieber is a menace, and he shouldn't be allowed to drive. Nobody disagreed with Seth, but at the same time, we all shrugged our shoulders. What can you do?
Seth is promoting Neighbors, which comes out today. He visited Howard Stern, and the topic of Bieber came up again. Rogen let loose about the origins of his Bieber disgust:
"Bieber fever had just start spreading," according to Rogen — at a German talk show, when someone approached the actor and asked if he wanted to meet the singer. "I was like, 'Sure, I'll meet him.' So I went outside to meet him and he was acting like I asked to meet HIM! It was very nonchalant, 'Yo man. What's up?' and I was like, 'What the f—, I don't give a f— about, I don't want to meet you. Don't act all nonplussed to meet me. I didn't want to meet you. I was totally cool not meeting you … But I was like, fine, I wouldn't have said anything, I was like, 'He's a bit of a m-therf—er.'"

Then, the two crossed paths again at the 2011 MTV Video Music Awards, better known as the Night Bieber Brought a Boa Constrictor To An Awards Show. "He literally had a snake wrapped around his f—ing wrist that he was wearing as a f*ing accouterment and I was like, 'What the f—?'" says Rogen. "And I talked to him for like five minutes and I remember just thinking, 'Fu— this kid.'"

When Rogen tweeted about Bieber following the DUI arrest, he did not expect to awaken the Belieber army (and its opponents). "It was a nonchalant tweet!" he says. "I was going into a meeting … and then I came out of the meeting, and it had been retweeted like 200,000 times!"
[From Billboard]
It's hard to disagree with Seth, but I wonder why he cares so much? This is precious airtime Seth could use to promote his movie. He's wasting breath on an easy target. I'm not a Bieber fan at all, and I like Seth a lot, but the continued discussion seems pointless. What IS amusing is that Bieber decided to talk back this time. Aaand he kinda took the high road:
Seth Rogan sorry I didnt bow down when I asked 2 meet u was probably a bit shy and didn't want to be over the top but still. love ur movies.

— Justin Bieber (@justinbieber) May 8, 2014
Does Bieber win this round? He can't spell, but he came off better than ranting Seth. There's a time to let things go.
Bieber does have a new girlfriend, a "fitness model" named Yovanna Ventura. Their "relationship is blossoming, and she looks like she has Kardashian-esque butt implants. Bieber and Venture upset rickshaw drivers at Venice Beach by trading Bieber photos for payment. Nice.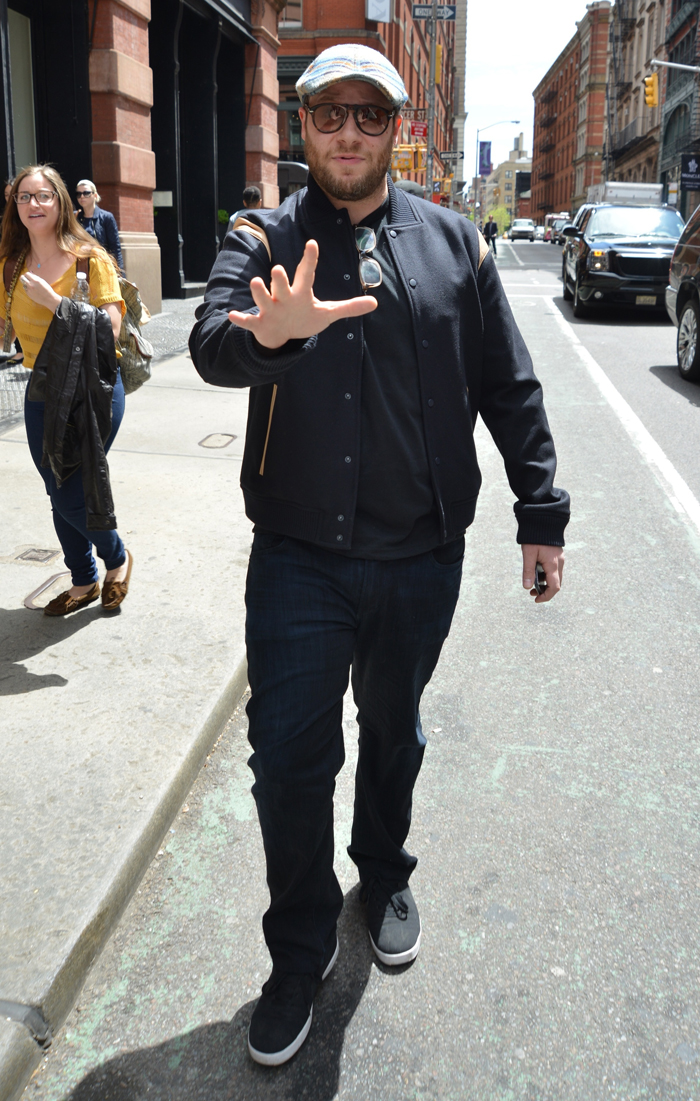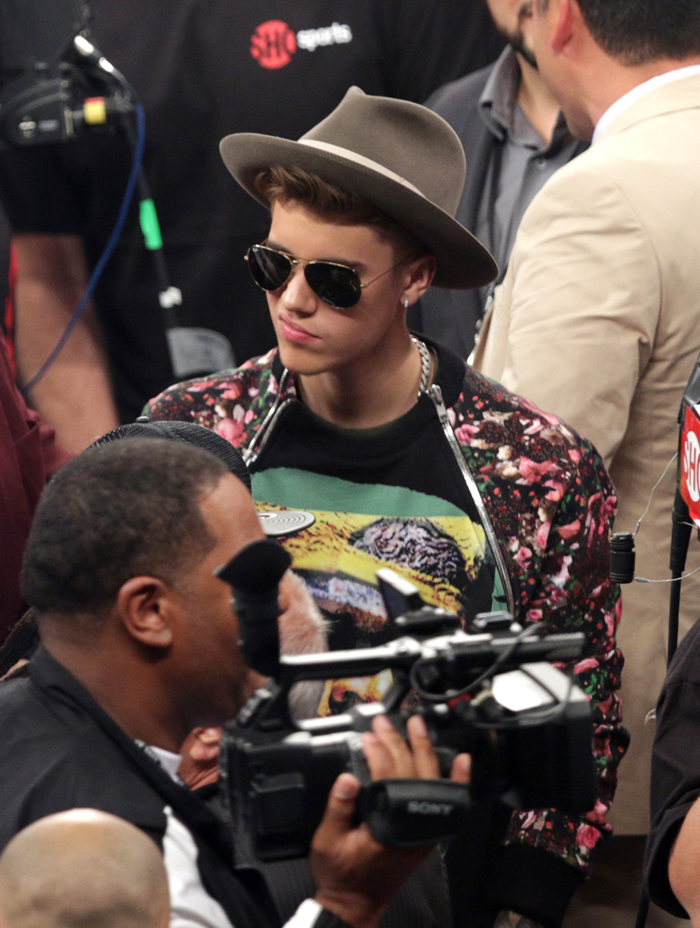 Photos courtesy of Fame/Flynet & WENN