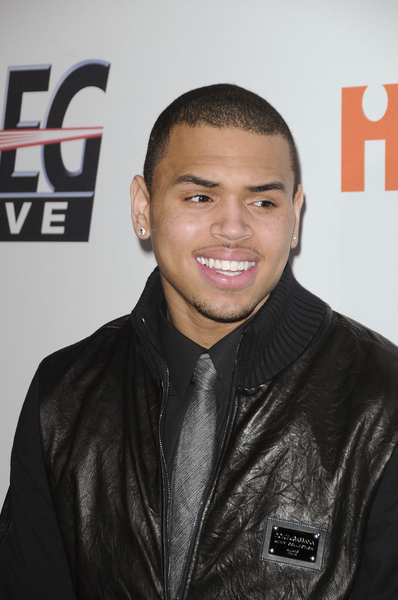 Nearly a week after the much talked about domestic abuse incident that left Rihanna with a black eye and split lip right before a scheduled Grammy performance, Chris Brown has issued a public apology. Brown doesn't deny his part in the incident, but only says that a lot of the reports after the fact have been incorrect:
The following statement was issued Sunday by a spokesman on behalf of Chris Brown:

"Words cannot begin to express how sorry and saddened I am over what transpired. I am seeking the counseling of my pastor, my mother and other loved ones and I am committed, with God's help, to emerging a better person.

"Much of what has been speculated or reported on blogs and/or reported in the media is wrong.

"While I would like to be able to talk about this more, until the legal issues are resolved, this is all I can say except that I have not written any messages or made any posts to Facebook, on blogs or any place else.

"Those posts or writings under my name are frauds," the statement concludes.
At least Chris didn't write that crap on Facebook about seeing Rihanna's true colors and had the sense to wait until he had a more thoughtful response. It seems like too little too late, though. All the stories about how the fight happened – that Chris may have received a booty call text message, that Rihanna may have caught him talking to another famous woman, only served to complicate the story. It almost doesn't matter how the fight came about if the result was that Rihanna was left bloodied, bruised and unconscious.
Jay-Z has urged people to support his protege Rihanna, and the way he worded his statement shows that he condemns Brown's actions, even though he never mentions him at all:
Jay-Z struck a serious note Saturday when asked for his words of support for Rihanna.

"This is a real situation," he said in Phoenix at the Sprite Green presents the Third Annual Two Kings dinner with Jay-Z and Lebron James, as part of the NBA All-Star Weekend.

"You have to have compassion for others. Just imagine it being your sister or mom and then think about how we should talk about that," the hip-hop mogul, 39, continued.

"I just think we should all support her. She's going through a tough time. You have to realize she's a young girl, as well. She's very young."
[From People]
Rihanna does have a lot of support, but Chris, not so much. At least he's apologized now, but that's the type of thing he might not ever be able to make right. Many people have pointed out that if accused child molesters like R. Kelly and Micheal Jackson can recover, so can Brown. It can be argued that R. Kelly and Jackson never quite redeemed themselves to the public, though, and that their careers weren't the same after the allegations.
Chris Brown is shown on 2/7/09 before Clive Davis' pre-Grammy party. Credit: PRPhotos