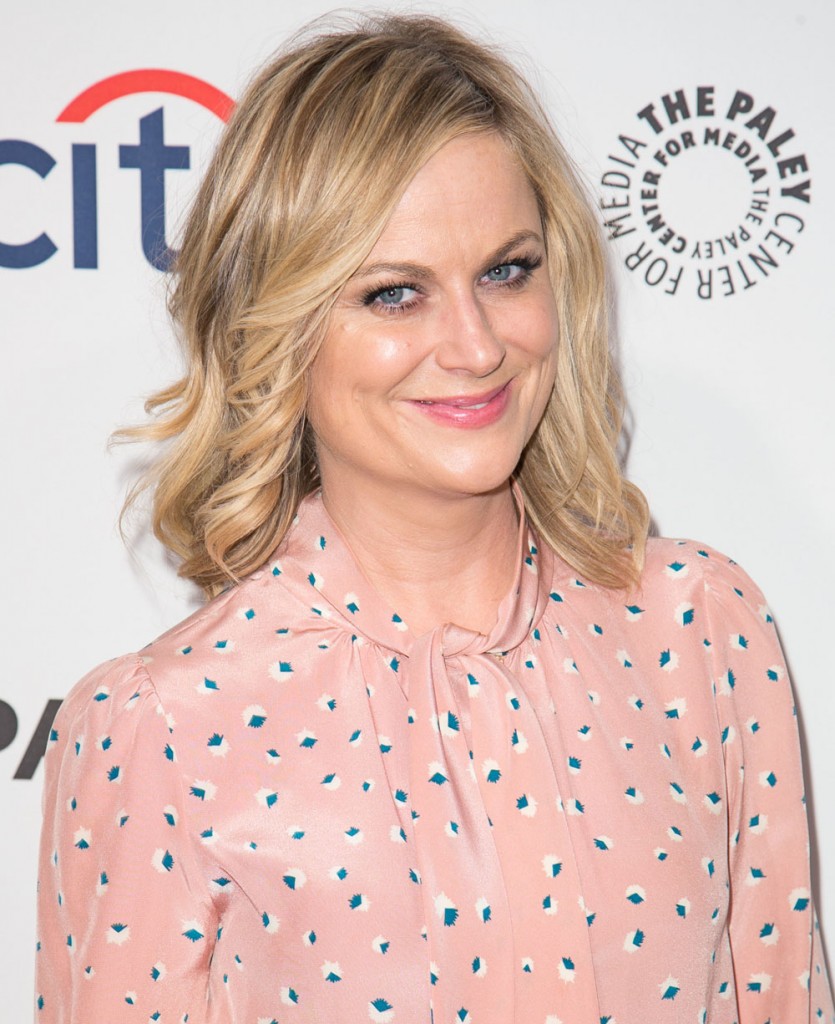 This is a rare story about a celebrity being awesome, so I really wanted to cover it. Plus I fly often and it can be a tiring, miserable experience. It's wonderful to imagine a celebrity lifting everyone's spirits by giving up her first class seat. So, as you gathered from the title, Amy Poehler saw a mom with an infant in coach and she insisted that the woman switch seats with her. Of course the mom was like "oh, no it's fine," but Amy persisted and moved to coach with the masses who have no legroom. She then proceeded to crack jokes, take pictures and basically make everyone's week.
Amy Poehler was a high-flying hero during a recent trip from LA to NYC when she gave up her first class seat to a new mom with an infant. "The woman was struggling with her baby, diaper bag and luggage, so Amy offered to swap seats and sit in coach instead!" recounts a witness. "The woman kept refusing the offer, but Amy wouldn't budge. She literally had to push the mom into her first class seat. It was really sweet." Amy, 42, certainly knows what it's like traveling with kids. The star has two young sons of her own, ARchie, 5, and Abel, 3. "Amy ended up sitting in an aisle seat in coach, where she took pictures with other passngers and joked around," added the spy. "Everyone loved her!"
[From Star Magazine, print edition, May 26, 2014]
What a great, nice thing Amy did. I've never heard of another celebrity giving up their first class seat, but I googled it and Jessica Alba once flew coach and let her nanny go in first class with her kids. Huh, that's nicer than I would have expected from Alba.
I always look for celebrities when I fly, do you guys do that? I try to subtly scan the business class seats. I've only seen Brian Williams, Harvey Keitel, and some young actor from TV whom I can picture but can't remember his name. I'm constantly looking for famous people but there's barely any payoff. So instead I sometimes tell random people which famous people they look like. Usually people love to hear that they look like a celebrity.
Getting back to Amy, there was a cute story in this week's US about Amy's romance with Nick Kroll. She gave a quick quote at a recent event with Nick that "Things are great, that's all I'm gonna say!" Us' source says that Nick and Amy connect "on so my levels" and that "she's turned on by his intellect and humor." I'm so glad she's happy! Look at how cute they are together.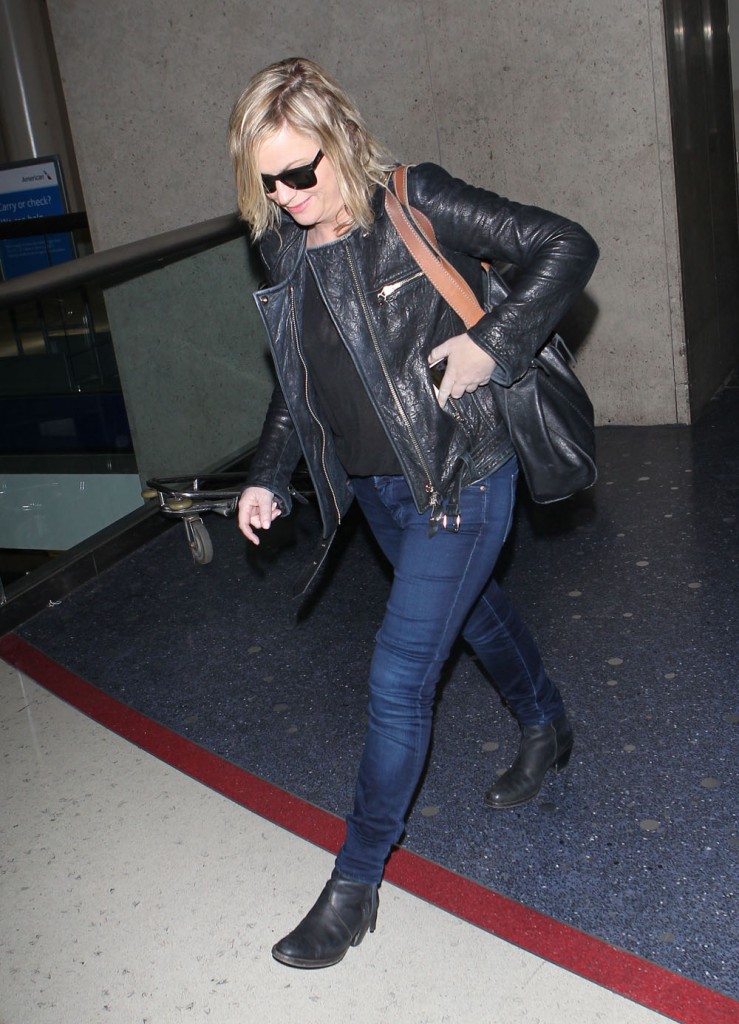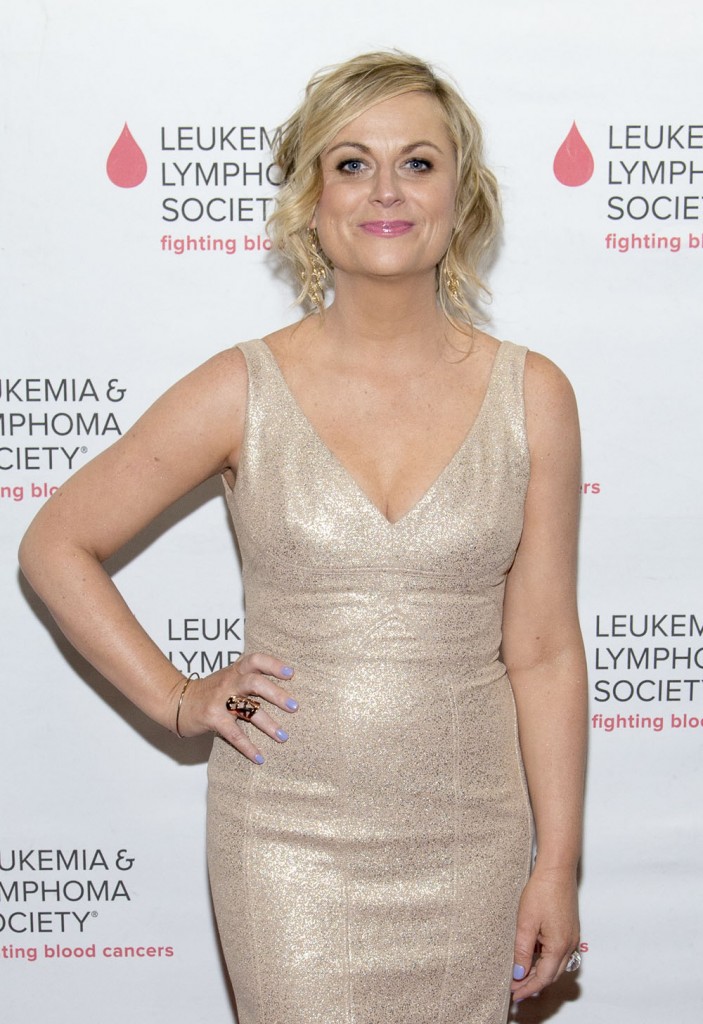 Amy Poehler is shown at events in March and May, and at LAX on April 30. That might be when she did this! Credit: WENN.com