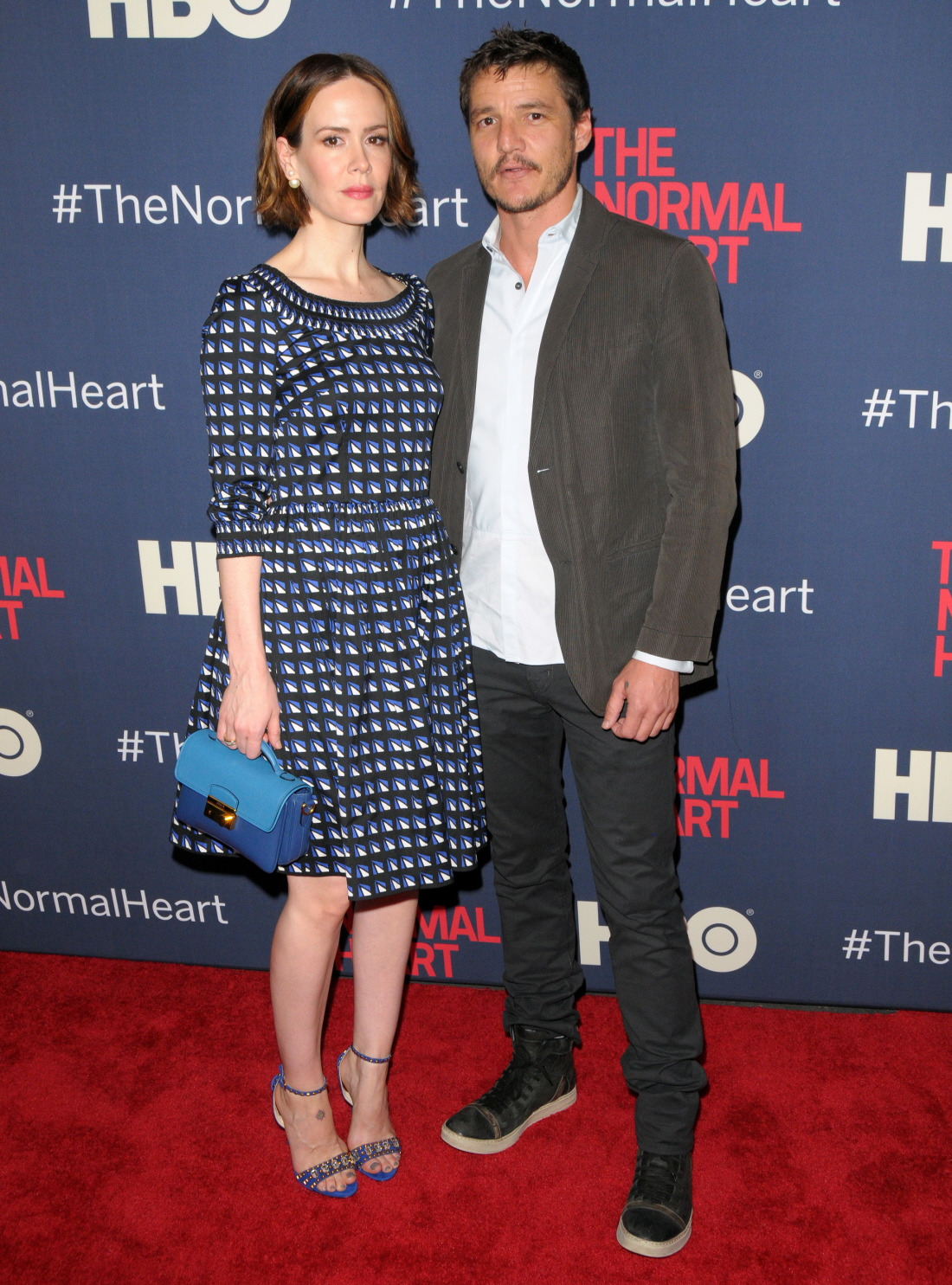 While I'm sure many of you forgot about this, I'm still thinking about Sarah Paulson and her date for last week's premiere of The Normal Heart. Sarah showed up the premiere arm-in-arm with Pedro Pascal, also known as Prince Oberyn in Game of Thrones. Some claim Sarah is a lesbian, and she has dated women in the past (Cherry Jones, notably), but Sarah self-identifies as bisexual. So… Sarah could be dating Oberyn! Long story short, I got obsessed and tried to find out if this was really on. Sarah and Pedro have been each other's dates for various events over the years, but in a recent interview with The Independent, she explained their relationship (and apparently she's a Game of Thrones superfan):
Yet, like any fan, she tries to avoid spoilers as much as possible. "I'm sure I could go over to Amanda [Peet] and David [Benioff]'s and ask them to show me episodes before they come on but I would never do that because I want to watch it as it's happening. I don't want to know."

But the Game of Thrones connections don't end there. Paulson is good friends with Pedro Pascal, who plays the Prince of Dorne, Oberyn Martell in season four of the show. The pair have known each other since they were 19 and often share silly photos together on Instagram and Twitter.

"I knew he [Pascal] was auditioning and I had to see his audition tape and I was like 'you s**t! Now I know something's going to happen!'" she says with a laugh.

Paulson enthuses about Game of Thrones, and she has some strong feelings (and colourful language) about the Purple Wedding, which saw the death of the most reviled character on the show.

"Boy, do I love the actor who plays Joffrey but boy am I glad that mother**ker's dead. He was such an evil little s**t and he was a terrifying, terrifying creature. So I was very, very pleased to see that snot and blood running out of his nose. It seemed perfect that he would be poisoned when he was such a poisonous creature."
So, Paulson isn't dating Pedro Pascal, they've just been friends for more than two decades. And they tweet each other and share photos. And they talk all the time. And they go to events together. So are they dating or what?!
Meanwhile, Sarah has the best quote on Michael Fassbender, whom she met and worked with on 12 Years a Slave (she played his horrible wife).
"Michael Fassbender is a man. He just looks at you, and you want to take your clothes off. Let me just say this — once he kissed me on the mouth to say hello, and I almost fainted. The kiss was very platonic on his part. I could smell what he had for breakfast in the morning, you know what I mean? He could eat a pile of s–t, and it would smell good on him."
[From New York Mag via The Frisky]
Lord, this made me laugh. You know it's true. Picky bitches be like, "Oh, I don't even like Fassy, I hate his teeth." But then if he ever came in to kiss you, you would FAINT. Sometimes I just look at photos of Fassy and want to take my clothes off. God. I feel like Paulson really understands what it's all about: dropping trou in front of sexy Irishmen and spending quality time with Prince Oberyn. Sarah Paulson stole my life!!!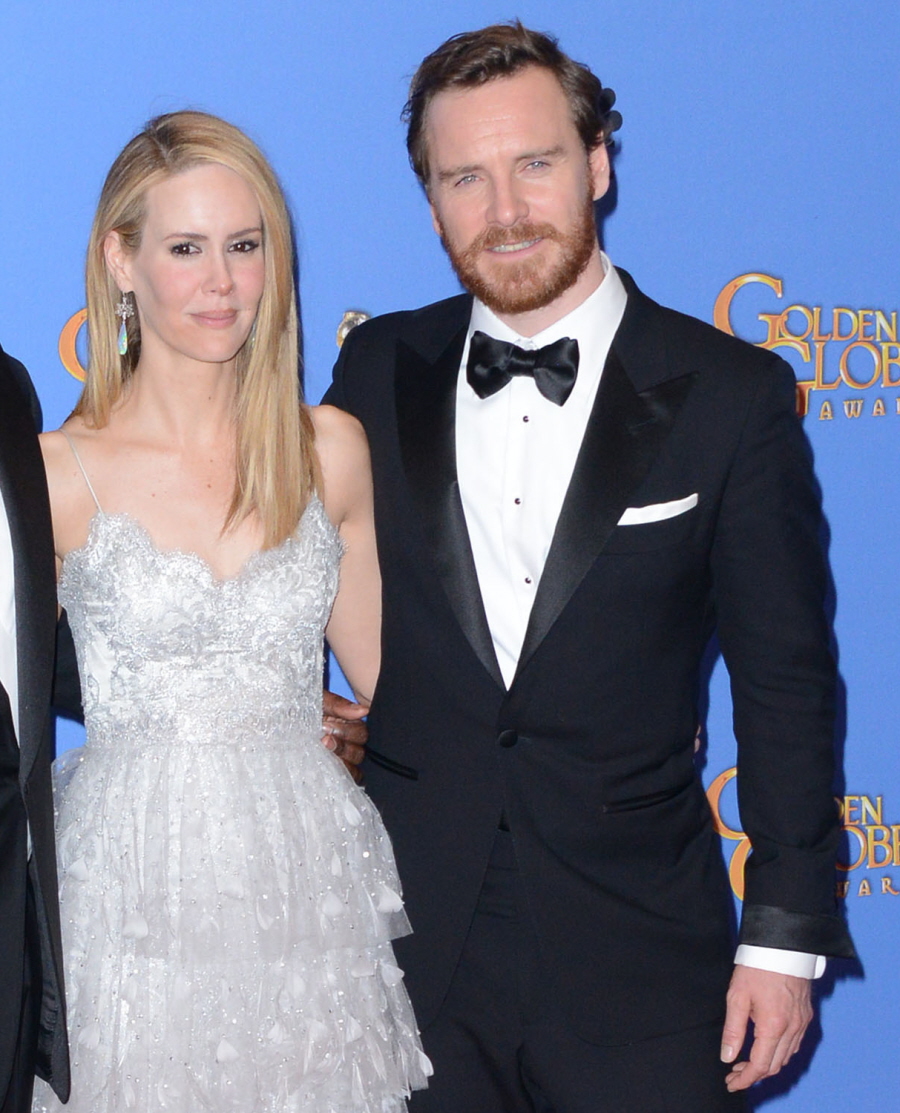 Photos courtesy of WENN, Getty & Fame/Flynet.